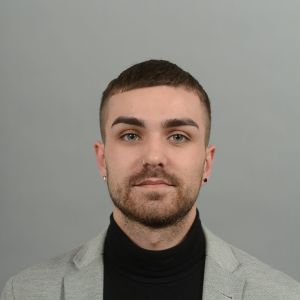 "I'm here as your personal advisor to make sure sorting your finance is as easy as possible. Need help looking for a car? Have a question about the finance itself? I'm always here to talk. Just start a chat, send a text or call me whenever you need a hand!"
Rates from 6.9% APR. Representative APR 25.4%
What people said about Ethan
Marie, Canvey Island
Ethan was a great help with getting my finance sorted so quickly and helping me find a car! The whole process was easy and painless i would definatly reccomend Ethan and carfinance247
Viktoria, HOUGHTON LE SPRING
Ethan has been extremely helpful, patient and knowledgable. He is extremely polite and professional and has been a huge help to me - to which I'm most grateful. Couldn't recommend this guy enough - thanks so much! It's really taken the chore of looking for a car away from me !
Carl, Larne
I had an initial offer of 18% Apr dropped to 10.2% Apr. It would have been better if I had been given the best rate first as I nearly went elsewhere for finance.
No futher comments are available
How can Ethan help you?
Help with your application

Finding the right vehicle for you

Speaking to dealerships
Ready to start?
Applying with us only takes a couple of minutes and won't affect your credit score