Used Car Buying Guide: the best pickup trucks for £6000
For tens of thousands of self-employed tradespeople, a pickup truck is as essential as a good quality toolbox packed with the right equipment.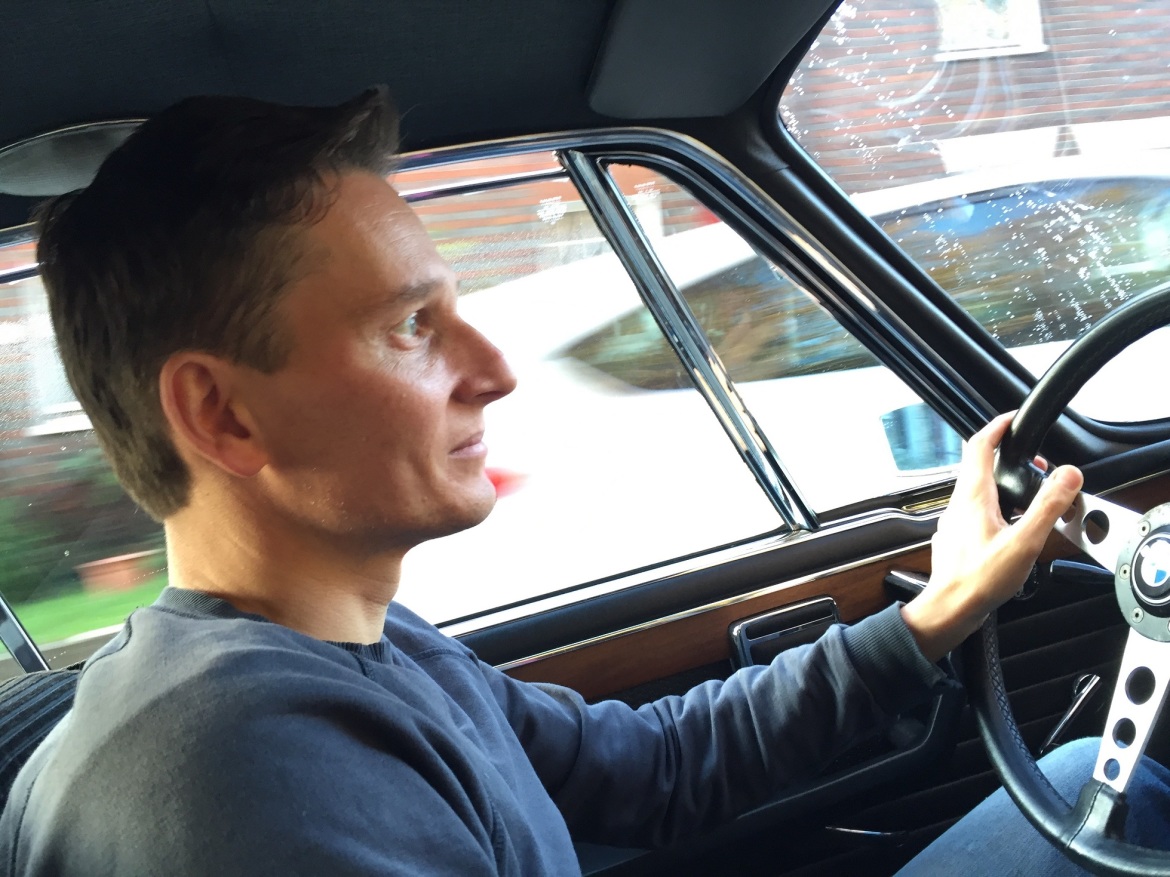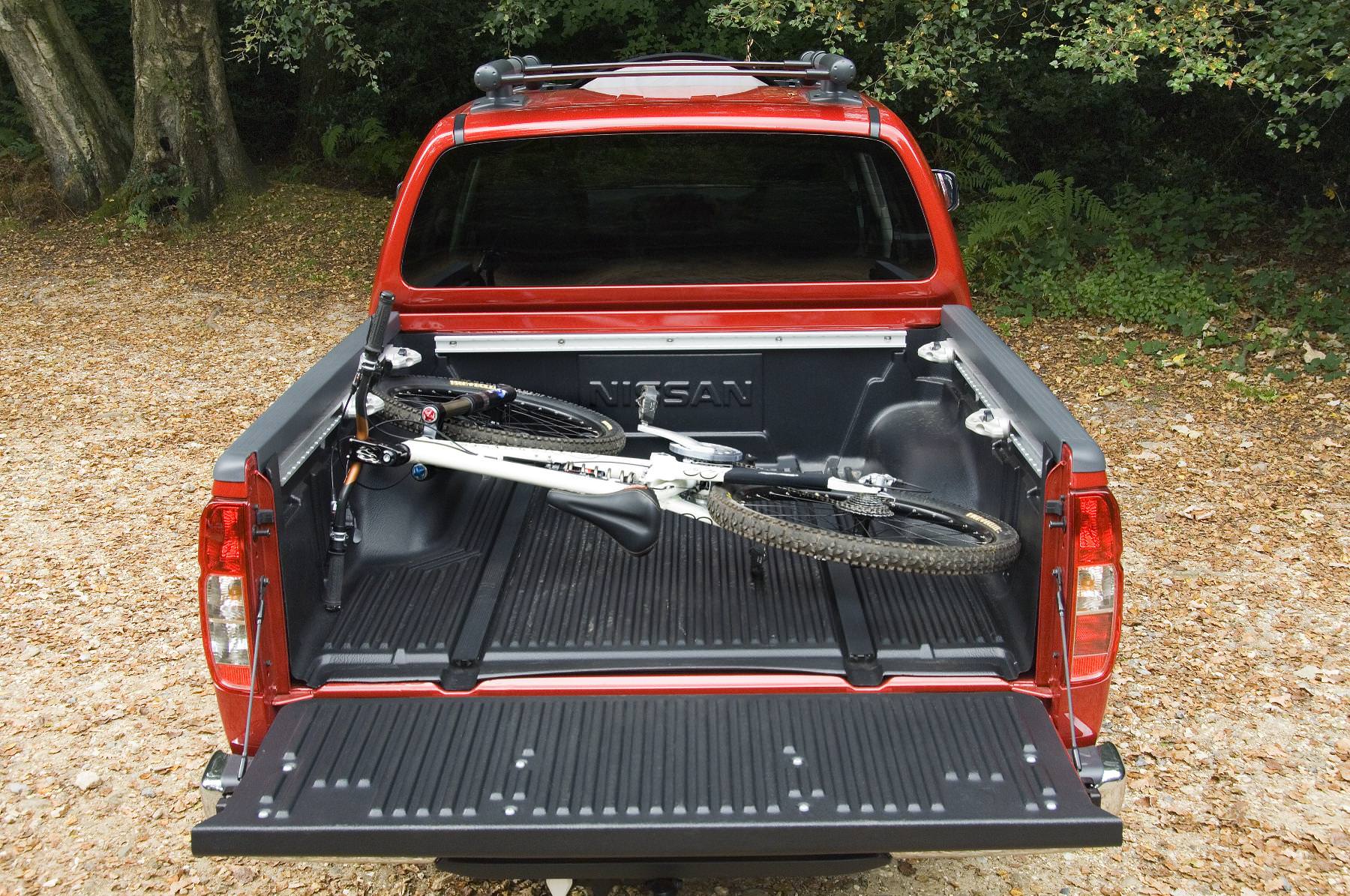 They are capable of holding plenty of clobbers and won't leave you stuck should you need to venture off the road into farmland or building sites. And there are attractive tax rates that make them affordable to run. However, what makes them increasingly appealing over a van is that they work almost as well as a family car at the weekend as they do a workhorse during the week.
That's especially true for the popular double-cab pickup trucks. These have two sets of doors and front and back seats, and the levels of equipment can often be similar to that of a family car. For those looking to give their business a lift and invest in a used pickup truck, here are three used models that cost around £6,000.
Isuzu Rodeo
Its name makes it sound like a bucking bronco experience that you'd find at a country and western fair but you can count on the Rodeo to be a trustworthy companion.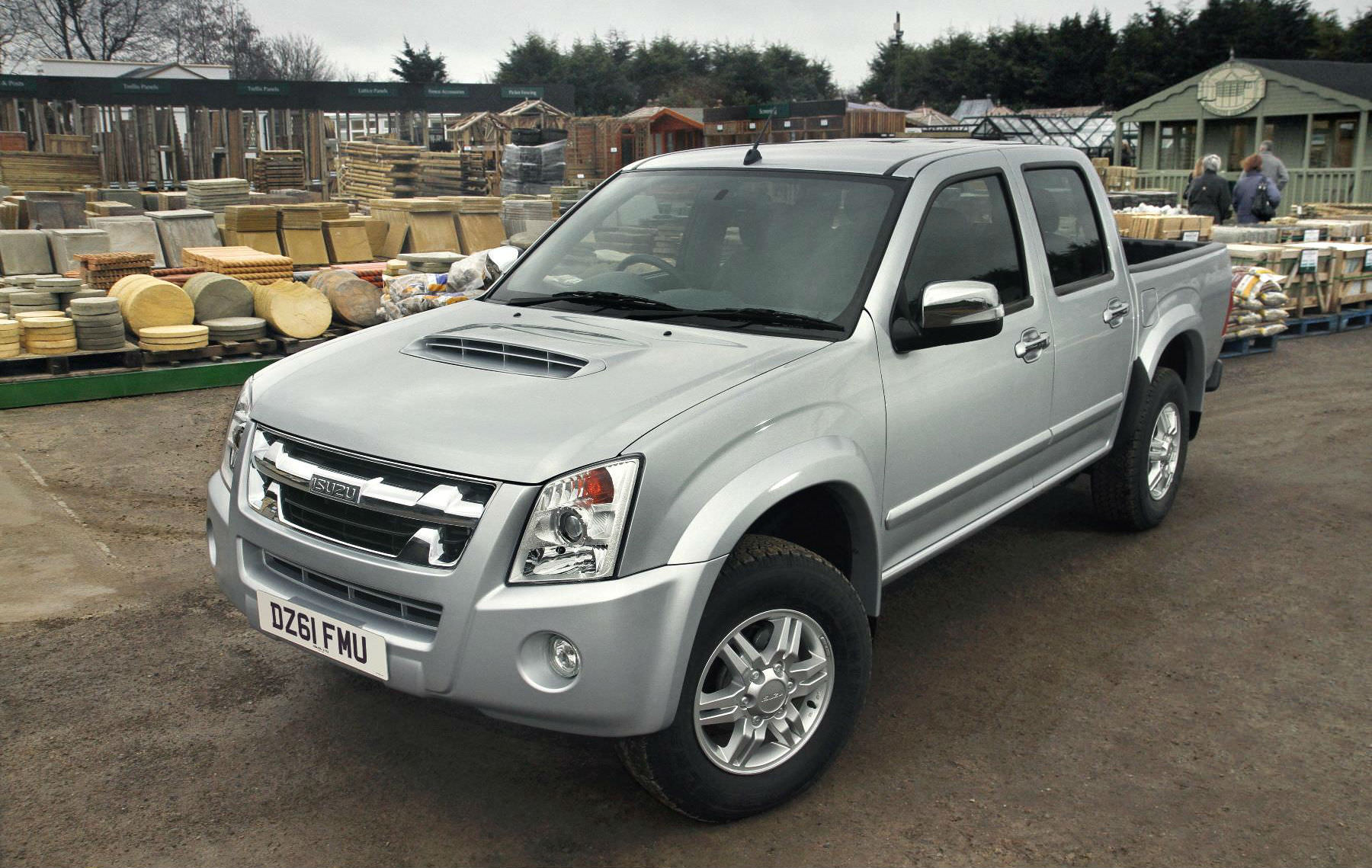 This is one of the toughest pickup trucks to turn a wheel, up there with the mighty Toyota Hilux – Top Gear's indestructible car, remember – and was sold in the UK from 2007, before being replaced with the D-Max in 2012
.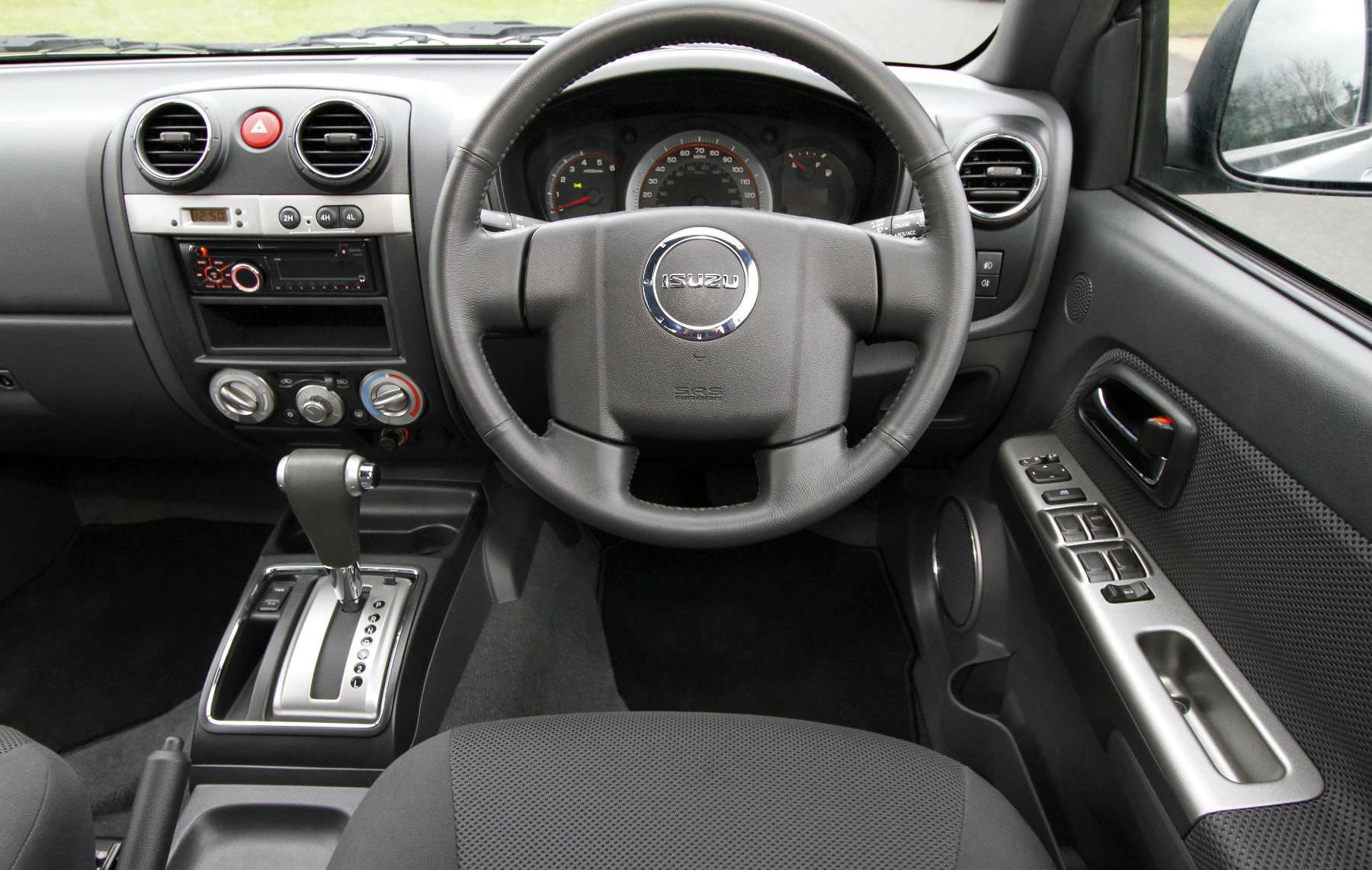 Initially, the Rodeo was available in a four-door, double cab guise with a selectable four-wheel drive. A 4x2 two-door single cab was subsequently added to the range, and there was a choice of a 2.5-litre, four-cylinder diesel engine developing 136hp or (for the 4x4) a 3-litre generating 163hp. Used pickup buyers after an automatic gearbox will have to opt for the 3-litre.
The cabin is a sea of grey plastic but extravagant design flourishes are hardly likely to be top of the priority list for those buying such a workhorse. Look out for the Denver edition model, as it came with plenty of equipment, which makes it a more civilised everyday workhorse and better suited to ferrying the family about at the weekend.
How much can an Isuzu Rodeo carry and what's its towing limit?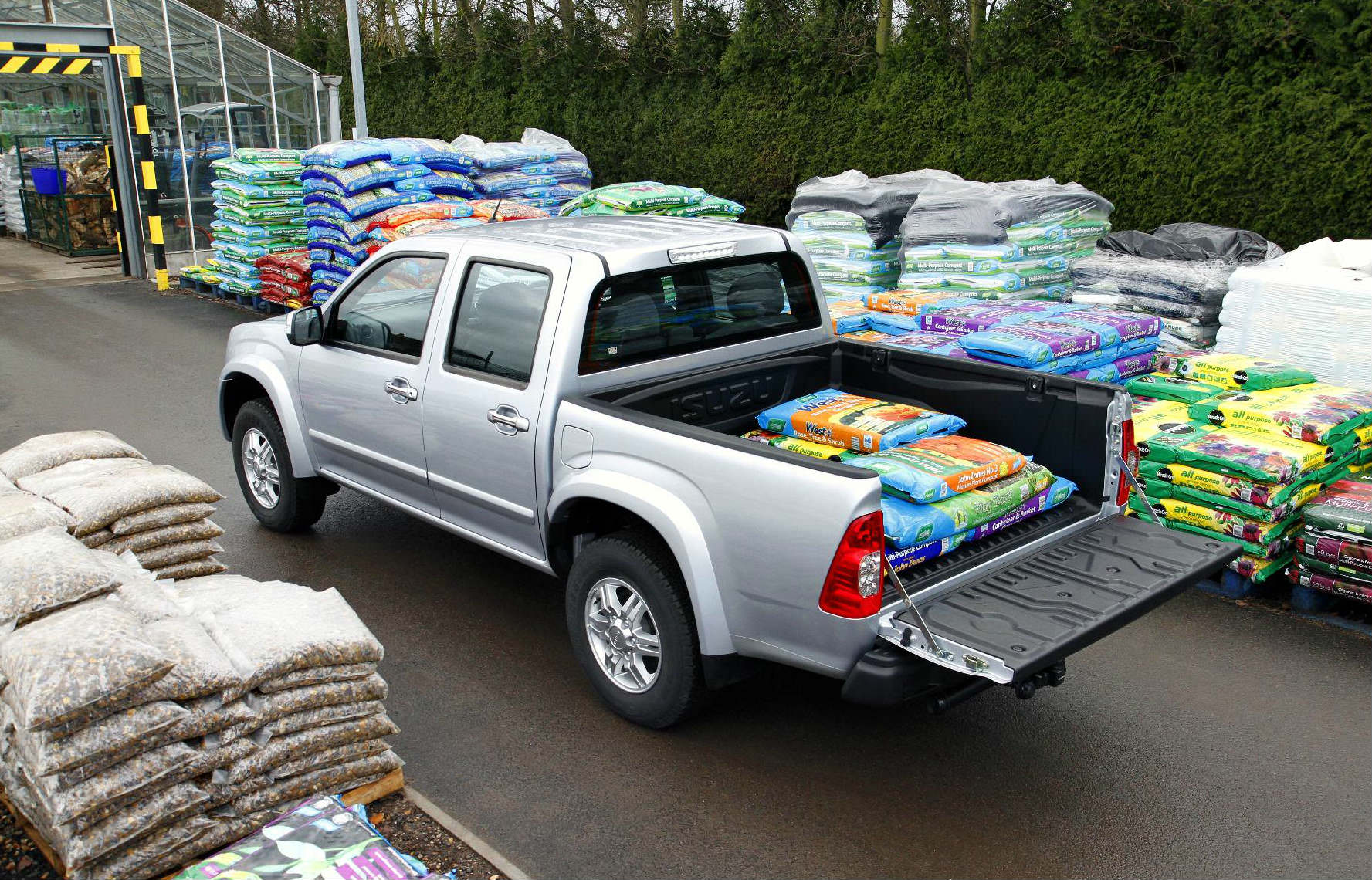 The regular Rodeo can cope with a 1235kg payload while the double cab's payload capacity ranges from 1010kg to 1075kg. The towing weight limit is 3000kg. Those figures put it at the top of the pile.
What should I look for when buying a used Rodeo?
There was a facelift in early 2007, which is the one to aim for when shopping around. Always check any pickup carefully for rust, especially around the chassis area. The electric window switches are known to fail, the ignition barrel for the key must be checked and the exhaust shouldn't belch out smoke when the engine is started, a sign that the fuel injector pump could be worn out.
What your money gets you
For around £6,000, any Rodeo won't exactly be fresh as a daisy, yet supply is comparatively limited so they hold their value quite well. The best example we found was a 2008 2.5 TD Denver, with 84,000 miles and a crew cab type body (meaning the load-bed is covered by a bolt-on roof.)
Nissan Navara
If you're looking for a cross between a pickup truck and an SUV, the Nissan Navara comes closest. It has some of the most powerful engines and one of the more modern interiors for a pickup of its time, yet it's still happy to roll up its sleeves and get dirty.
Introduced in 2005, it was facelifted in 2010 and remained on sale until as late as 2015. Along the way, there have been a few hiccups [see 'What to look for', below] but that long stint of service shows Nissan got the fundamentals right with the Navara.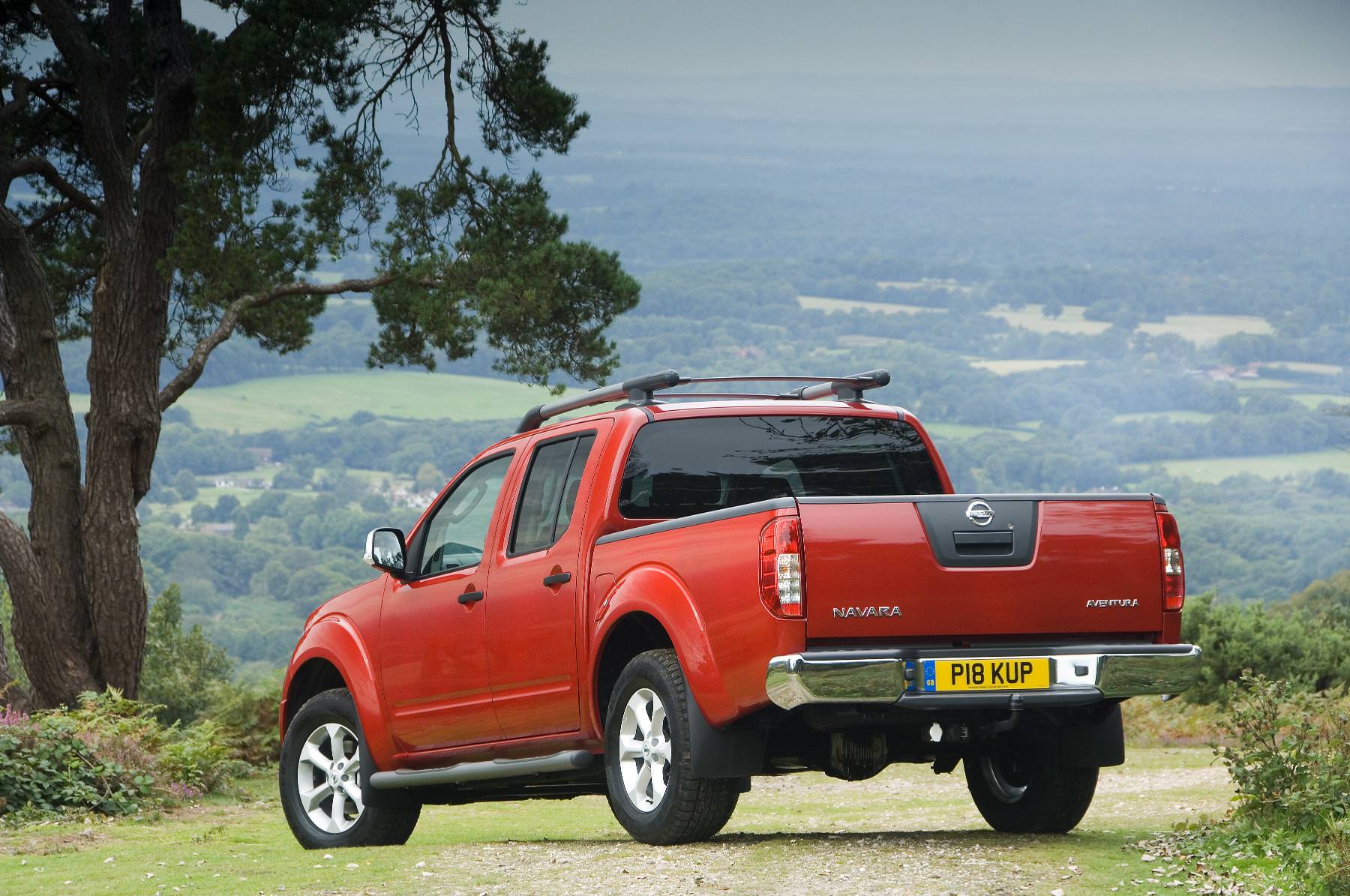 The range was made up of a king cab, with space behind the two front seats accessed by two small rear-hinged doors, and the double cab, with seating for five people. Trim levels included Standard, SE and Outlaw, and the double cab came in a flagship Aventura spec, too.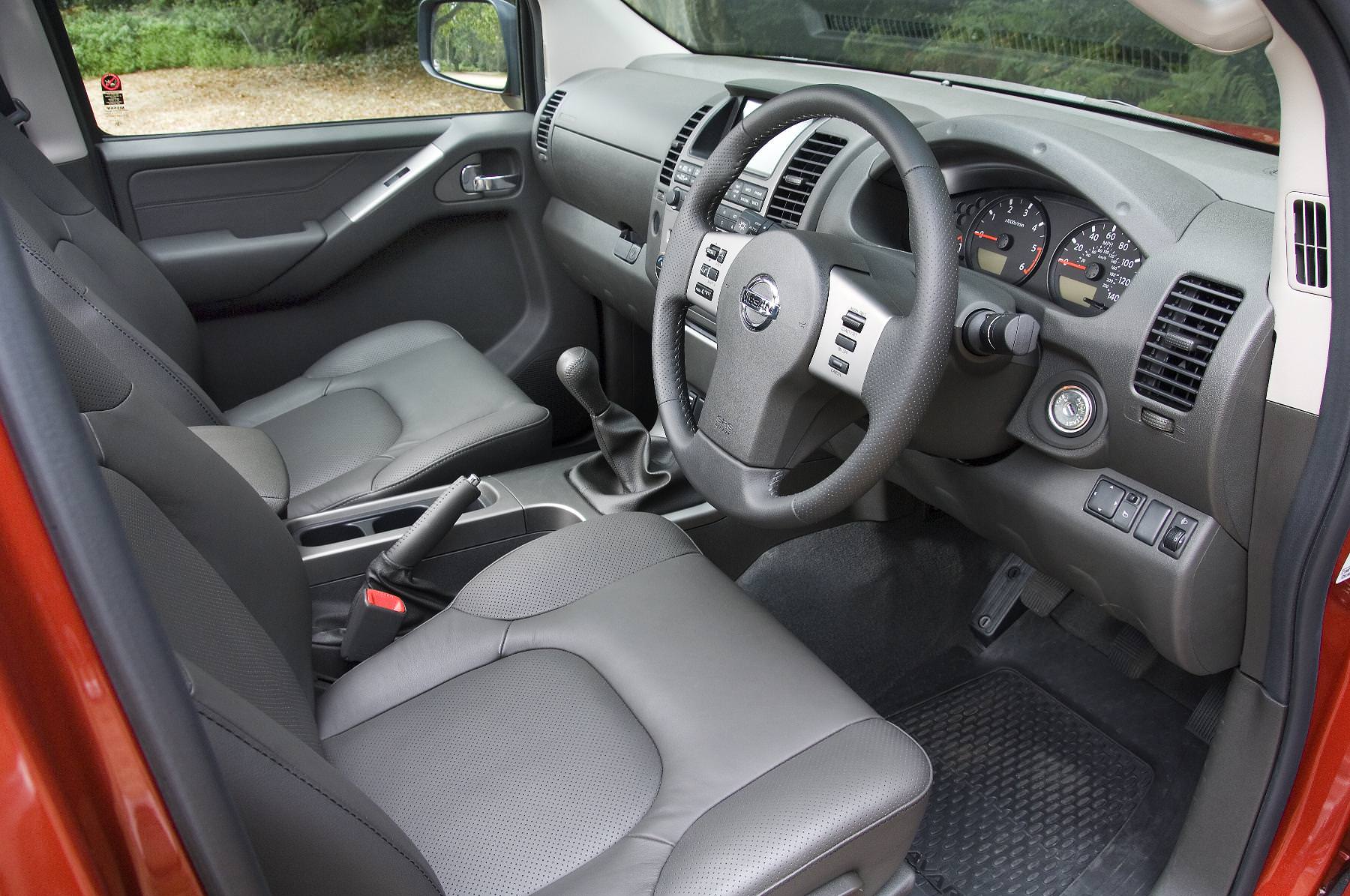 Power came courtesy of a 174hp, 2.5-litre four-cylinder diesel with either a six-speed manual or a five-speed automatic gearbox. However, there was also the option to pick a 3-litre V6 diesel, with around 230bhp, giving it plenty of performance when hauling heavy loads.
It feels more car-like to drive than the Isuzu Rodeo but is still perfectly capable off the beaten track.
How much can a Nissan Navara carry and what's its towing limit?
When it comes to hitching up a trailer, the most a Navara can pull is 2700kg. Its payload is 1073kg. A clever touch is that the base of the back seats can be folded up, like cinema chairs, making more cargo space available should it be needed.
What should I look for when buying a used Navara?
There have been issues for the Navara over time. The most high profile was that the chassis could rust to the point that it could fail. For that reason, a professional inspection of this pickup is recommended, using the likes of the AA or RAC. Another issue concerned the airbag sensors; check that recall work has been carried out to reprogram the computers that deploy the airbags in the event of a crash.
What your money gets you
Buy on condition rather than mileage; Navaras are quite expensive when second-hand, so find a car with a complete and fully documented service history that has clearly been well cared for over its lifetime. We spotted a 2008 Navara 2.5 dCi Aventura with 83,000 miles on the clock and only two owners.
Mitsubishi L200
For around £6000, anyone looking for a used pickup truck has to check out the Mitsubishi L200. Other than the Nissan Navara, there's more choice of L200s in this price range than any other pickup.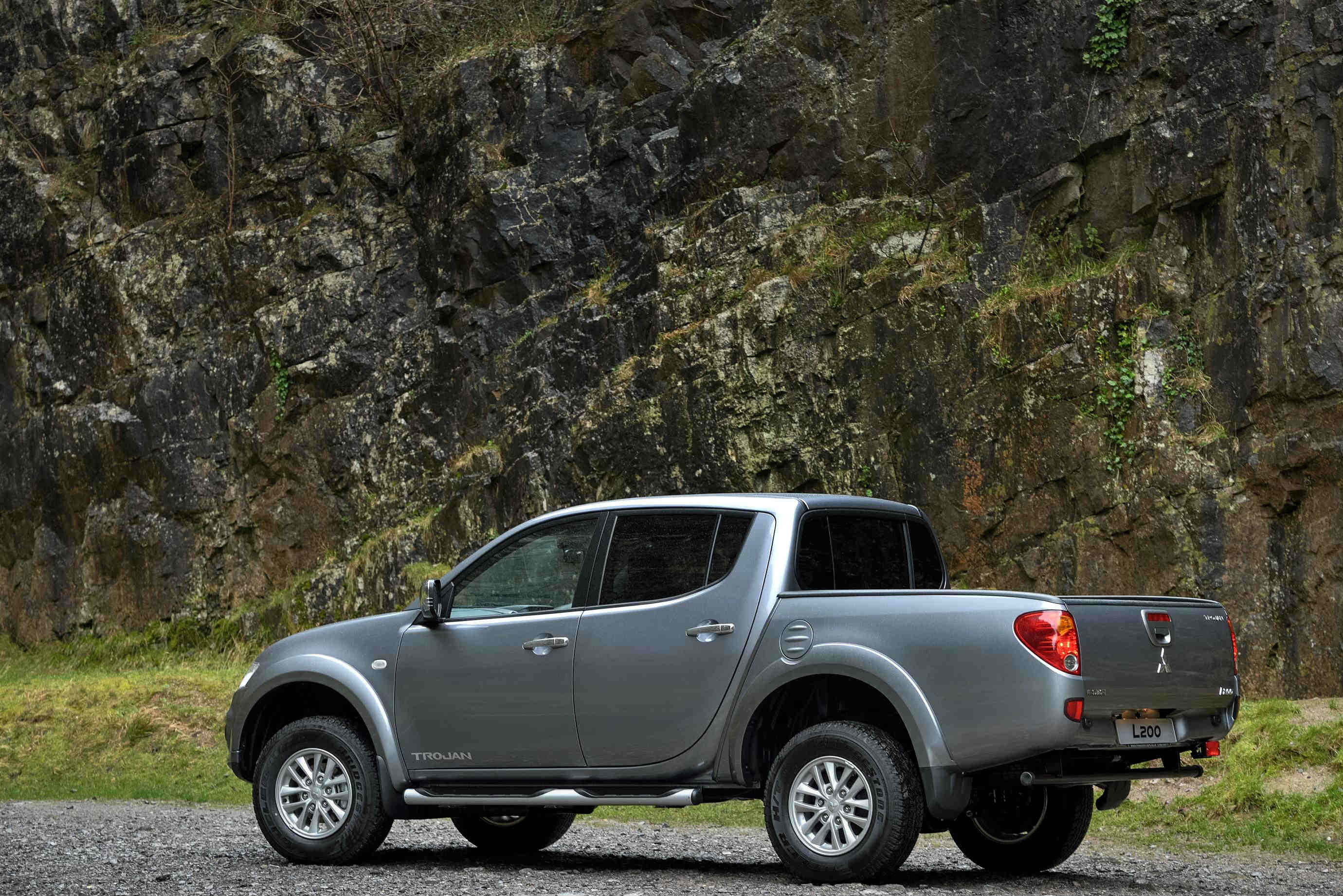 One of the attractions to drivers was that when new, the hard-working Mitsubishi came with the reassurance of a five-year, 125,000-mile warranty. That will have expired given the age of cars in this price range but if your budget stretches higher, you will benefit from the balance of the warranty.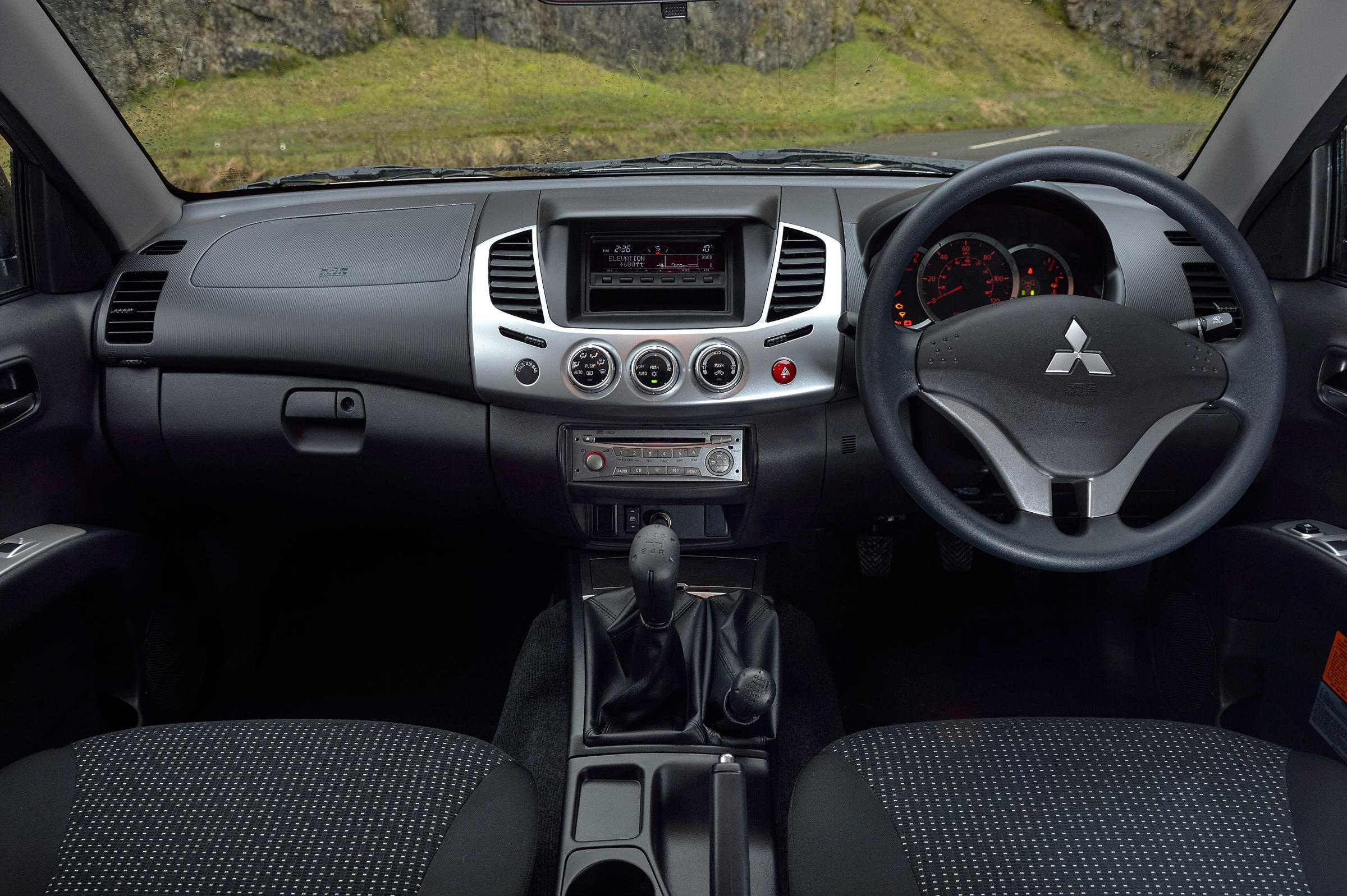 It comes in single or double-cab body style and packs a 2.5-litre diesel engine in two states of tune – 132bhp or 173bhp. Generally, in this price range, it's the lower powered model that's within budget, although an automatic gearbox was an option. These are paired with the company's acclaimed Super Select four-wheel drive system, which allows the car to be run in two-wheel drive setting, to save fuel on the road, before selecting the four-wheel drive for the rough stuff.
How much can a Mitsubishi L200 carry and what's its towing limit?
The payload of the Mitsubishi L200 is 1000kg for all derivatives. All versions have a towing capacity of 2700kg.
What should I look for when buying a used L200?
Check the service schedule has been followed and extras according to mileage have been carried out, such as changing fuel filters or the oil for the front differential, or the bigger job of replacing the engine timing belt. Also, make sure the leaf springs in the rear suspension aren't broken.
What your money gets you
There's a good selection of L200s available, ranging from the basic 4Life trim to the plush Elegance. We found a 2007 2.5 Warrior double-cab, with 98,000 miles on the clock and new cam belt and water pump, for £5,995.
---
---