Best of British: the nation's finest moments on four wheels
Britain and cars go together like tea and biscuits or trains and delays. Our nation has built some of the greatest machines on four wheels, but trying to decide which is the best of all time will lead to nearly as many arguments as choosing the best pint of beer pulled at a pub.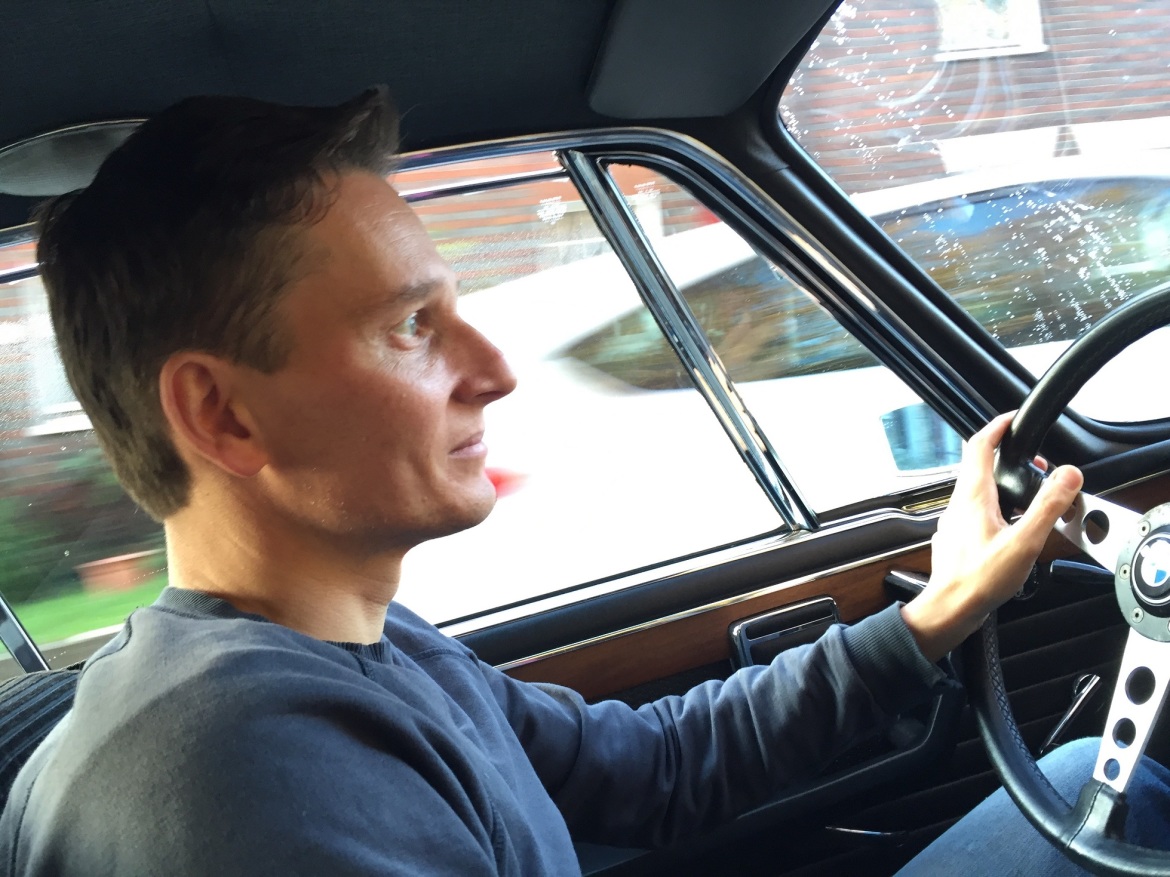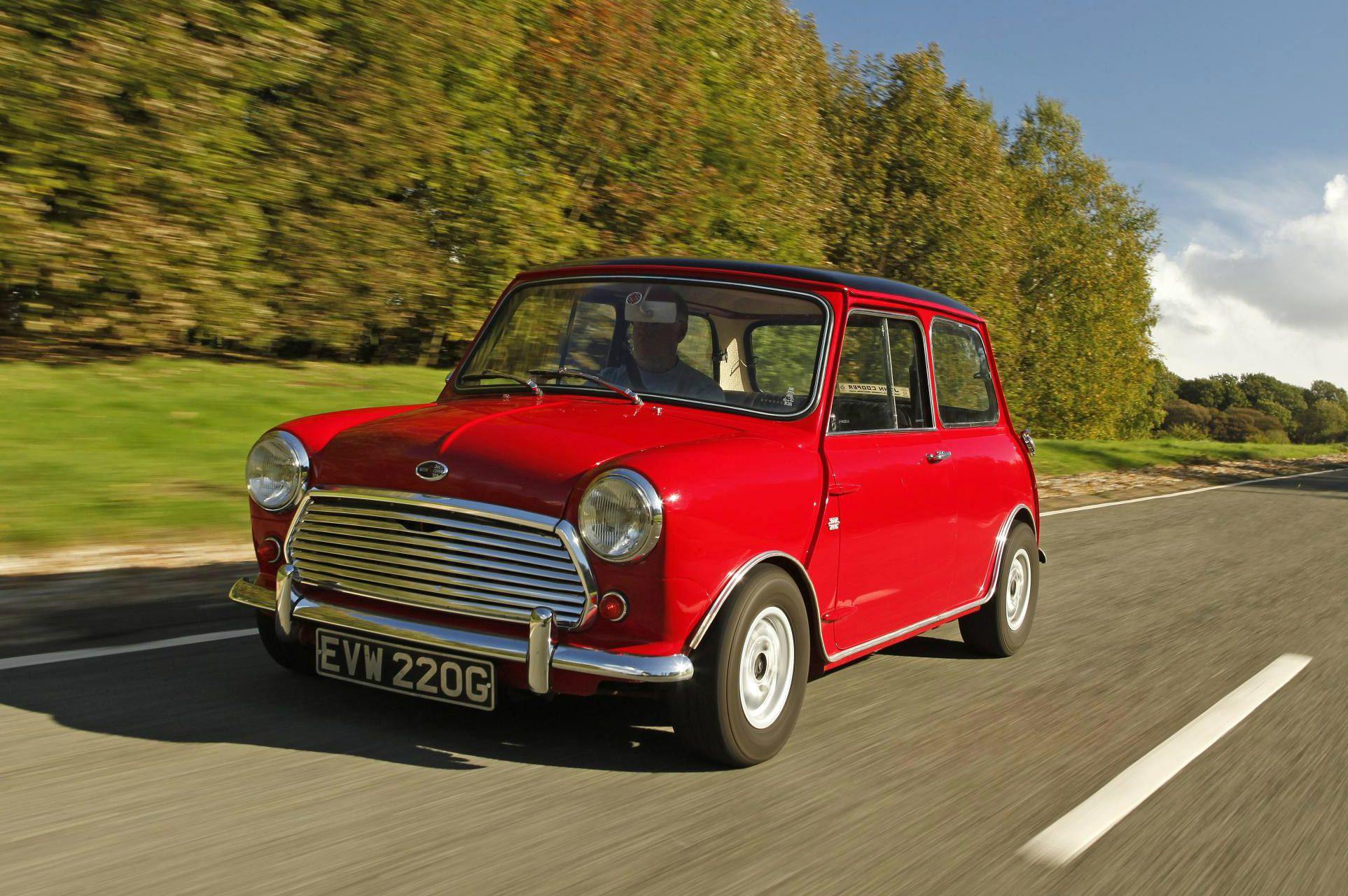 Happily, a panel of motoring experts has sat down and done the hard work for car enthusiasts. Judges with a background leading prestigious companies including Aston Martin, the AA, BMW, Citroen, Jaguar Land Rover and McLaren, debated and voted on the top 50 British-built cars. The results were compiled by Auto Express.
Many that made it into the top 10 were affordable, everyday cars that served as the backbone of Britain in their day. And that means drivers who may wish to buy a classic of the future could afford to do so without selling the family silver. Here are some of our favourites.
Lotus Elise Mk1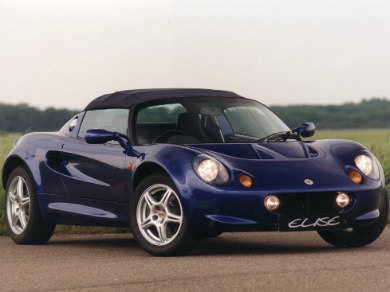 Years of manufacture: 1996-2001
Price when new: £19,950
Buy a nice one today: £10,000
Engine: 1,796cc 4cyl petrol, 118bhp
Top speed: 124mph
The Lotus Elise is as simple as a plimsoll but a lot more exciting to slip into. It is one of the lightest sports cars on the road, which makes it as quick-witted as a garden robin. The secret to this is its construction; the car is built from aluminium and fibreglass, and it places a small, four-cylinder engine behind the two seats to help it turn into corners as sharply as an ice skater spinning a pirouette. Prices of good condition used models are starting to edge up, but £10,000 would buy a nice example, so now is the time to invest in this purist's performance car.
Ford Escort Mk1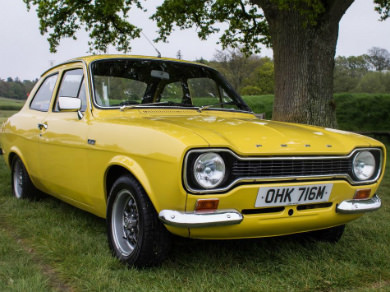 Years of manufacture: 1967-1975
Price when new: £666
Buy a nice one today: £7000
Engine: 1,263cc 4cyl petrol, 75bhp
Top speed: 95mph
The Escort replaced the Ford Anglia – perhaps best known as the car that features in Harry Potter movies – and was the bread and butter motor for the majority of British drivers. It looked good, drove well and was affordable to buy and maintain. To add a touch of pedigree to the car's image, Ford entered it into international rallying and motor racing and left the competition standing. Yet today, a running example of a humble Mk1 would cost around £7,000.
Caterham Seven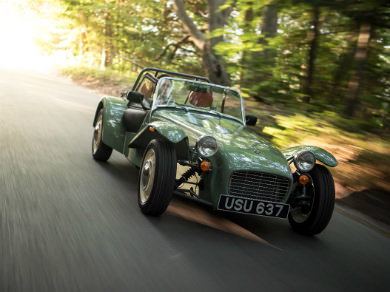 Years of manufacture: 1957-present
Price when new: £1,157
Buy a nice one today: £13,000
Engine: 1,172cc 4cyl petrol, 34bhp
Top speed: 80mph
Nothing gets drivers 'back to basics' quite like a Caterham Seven. Almost as basic as a homemade go-kart, your backside is just a few inches from the ground and the wind is not just in your hair but in your eyes and up your trouser leg too. Thrilling in short, sharp doses, it's possible to buy a more modern model for around £13,000, and given the pride owners take in their Sevens, it should have been lovingly cared for.
Land Rover Range Rover Mk1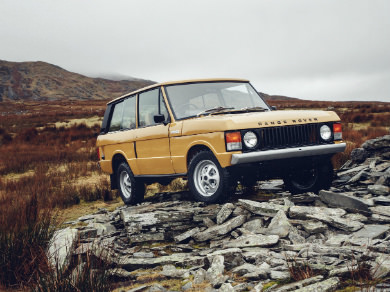 Years of manufacture: 1970-1996
Price when new: £1,998
Buy a nice one today: £6,000
Engine: 3,528cc 8cyl petrol, 132bhp
Top speed: 95mph
Today, the Range Rover has become a status symbol, but when it was launched, in 1970, it was designed to be a hard-working family car for farmers. It went places other cars couldn't reach, but got you there in comparative comfort. Now rapidly becoming a sought-after car with collectors, and not just farmers who are turning misty eyed, this is a wise buy that's likely to rise in value, but be prepared for expensive running costs.
Mini
Years of manufacture: 1959-2000
Price when new: £506
Buy a nice one today: £4,000
Engine: 850cc 4cyl petrol, 34bhp
Top speed: 73mph
As recognisable as the Union Jack flag, the Mini is a landmark car that was built for an astonishing 41 years and continues to serve drivers on British roads to this day. Its character is infectious; once you've driven one, every other car seems as sensible as a pair of slippers. The model to snap up is the later, fuel-injected Mini Cooper, as a reasonable example today would cost from £4,000 and demand is sure to rise in years to come.
Which would get your vote? Have your say on our Facebook page.
---
---