Chris Ingram: I could claim the U28 European Rally Championship at Rally Liepaja
Fresh from competing at Rally GB Wales and preparing for the final round of the European Rally Championship, and Rally Latvia, Chris Ingram says it's lifting yourself up after a down that marks the best sportsmen and women from the rest.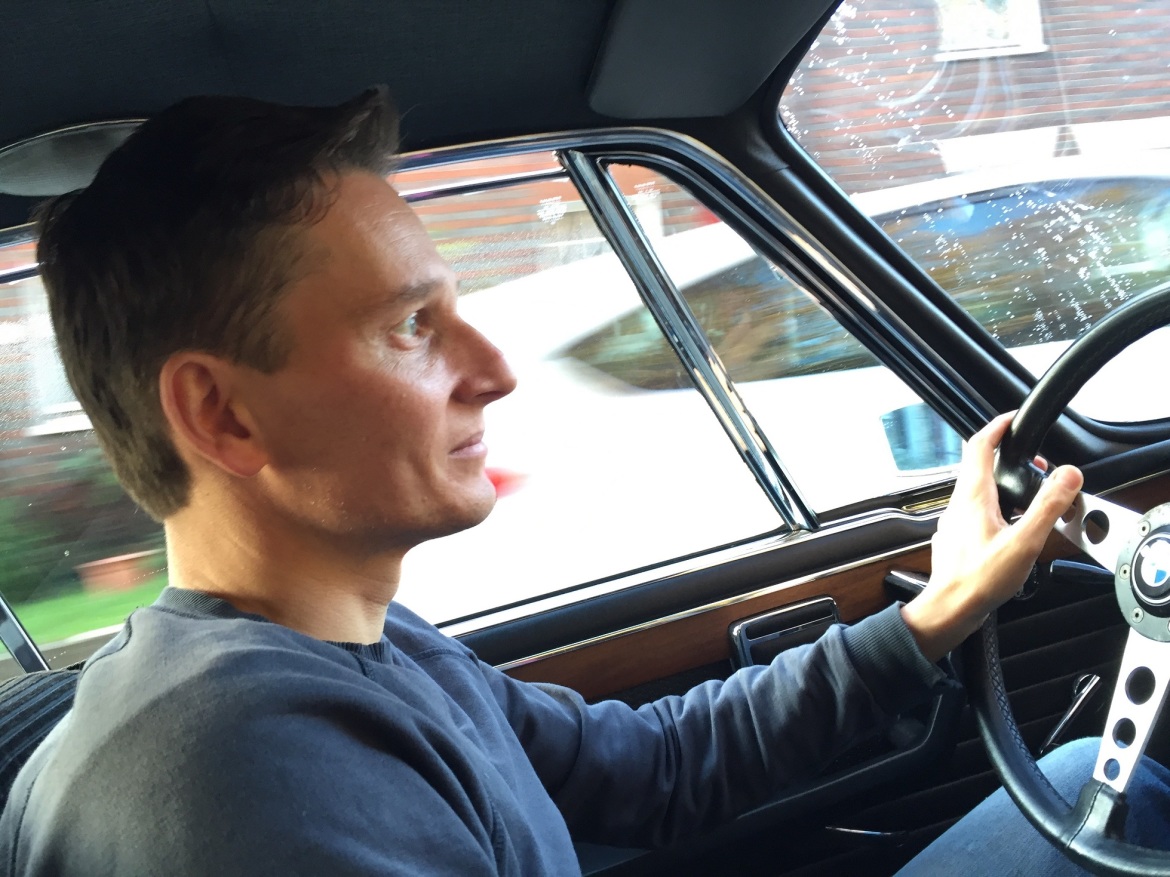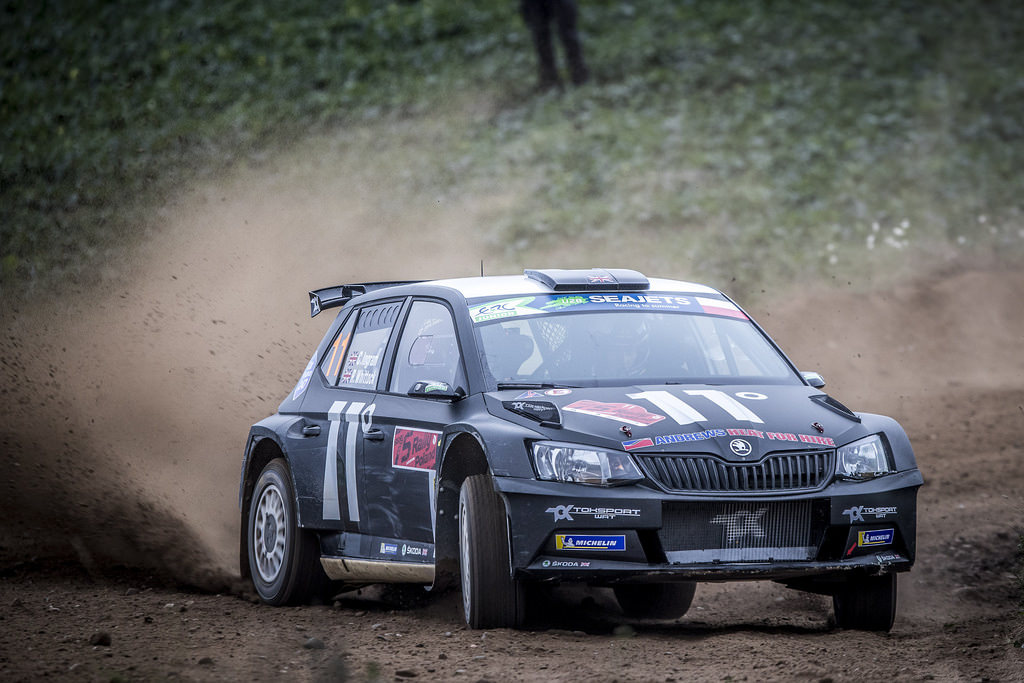 Wales Rally GB did not go according to plan
Highs & lows of rally 🙈 Cruel first day of @WalesRallyGB , but promising for the future. Happy with our pace in the long stage, a few secs off P2 WRC2 despite a front punc towards end, then a small slide wide with harsh consequences 🇬🇧 thanks 4 amazing support on the stages 🙌 pic.twitter.com/fc1YoIdusc

— Chris Ingram (@ChrisIngramGB) October 5, 2018
The highs and lows of rallying were perfectly captured on the third stage of Wales Rally GB.
I had effectively treated the first stage of the event as our shakedown, which is where you get a feel for the car, fine-tune its settings and adjust your driving according to the pace of the four-wheel drive, turbocharged Skoda Fabia R5.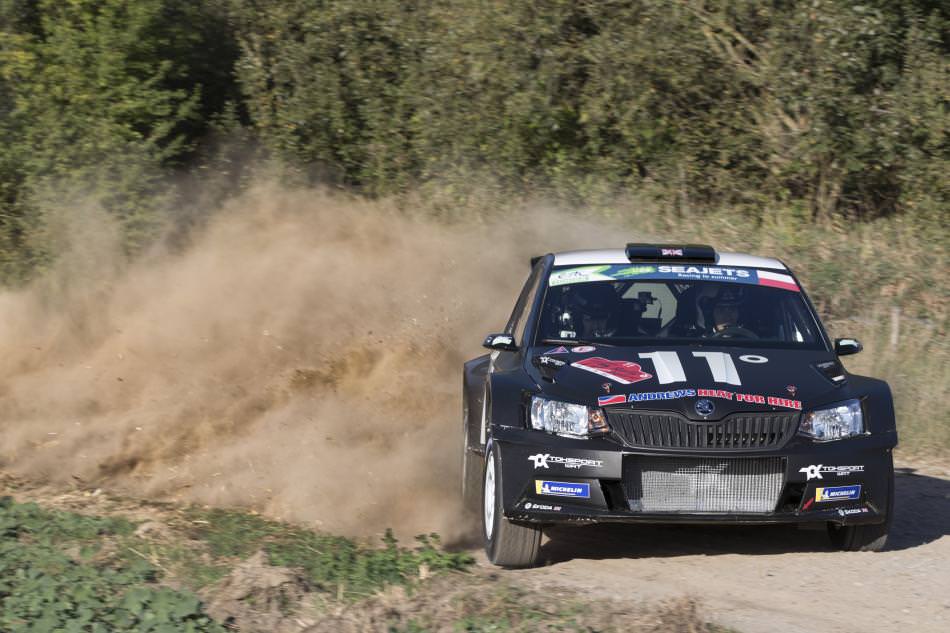 So we upped the pace in the long second stage and posted some impressive split times, finishing only a few seconds off P2 in WRC2 despite suffering a front puncture.
Then, in the third stage, things didn't go quite so well: we crashed.
How the crash happened
On the slippery gravel stages of Penmachno Forest, north Wales, I made a small mistake on one of the corners and slid a little bit wide. It really was a small error, but the consequences were punishing.
The car dropped off the road and slide down into a bog that was just about the perfect fit for a Skoda Fabia R5 rally car. You couldn't make it up!
It proved to be well and truly stuck, with no traction whatsoever from any of the four wheels. And then I felt my feet and left leg started to get wet. The car was filling with smelly bog water…
Even the incredible fan power couldn't get me going again
It's always heart-warming when the incredible fans of rallying rush to your aid. After our crash, spectators waded in and did their best to help free the car, but it was to no avail. A big thanks to everyone that lent a hand, though. It's appreciated.
Let's hear it for the marshals in motorsport
Fans, drivers and teams alike should remember the tremendous job marshals do in motorsport.
Remember, they're volunteers who give up their time to undergo training and then sacrifice their weekends to make sure events run as safely and smoothly as possible. Without them, motorsport simply couldn't exist.
Toksport then had a lot of work to repair our Skoda
The dedicated crew at Toksport, my rally team, worked tirelessly to repair the Skoda Fabia R5 and strip out all water-damaged parts. They never fail to amaze me. Needless to say, they got it going again. We were back in the game for the second day of the Wales Rally GB.
You have to pick yourself up after a knock
The best sportsmen and women don't let a set-back throw them off their stride. I know I have to stay focused on the European Rally Championship and my desire to make it to WRC
Down to the wire: 2018 U28 European Rally Championship
When dropped scores come into play I can still win the Under 28 European Rally Championship at the final round at Rally Liepāja but it is going to be tough.
My main rival is Nikolay Gryazin, from Russia. But he lives in… Latvia, in Riga. So it's a home rally for him, which he won last season, and he is seven points ahead of me going into the final rally of the season. If he finished outside the top four or crashed or retired, and I won the rally, then the championship is mine.
I was unlucky this year with illness
One of the reasons Gryazin is in a strong position is that I was ill, and had to miss Rally Islas Canarias, in early May. It's unlucky because it's something that was totally outside of my control.
Rally Liepāja is mostly gravel stages
The route of Rally Liepāja travels north along the coastline of the Baltic Sea, from Liepāja to Ventspils in Latvia. The stages are gravel, which I love. But I don't have experience of this rally in my four-wheel drive Skoda Fabia R5, because last year I was winning the U27 ERC in a front-wheel drive Vauxhall Adam R2.
Whereas Gryazin was driving the Fabia R5 last year, so experience is on his side.
Next year my objective is to be in the World Rally Championship
That's the aim. Watch this space…
Read more: 10 Things You Need To Know About Rally Champ Chris Ingram
---
---