Everything you need to know about glasses for driving
Think you might need glasses for driving? Here's everything you need to know if your eyesight could use a little extra help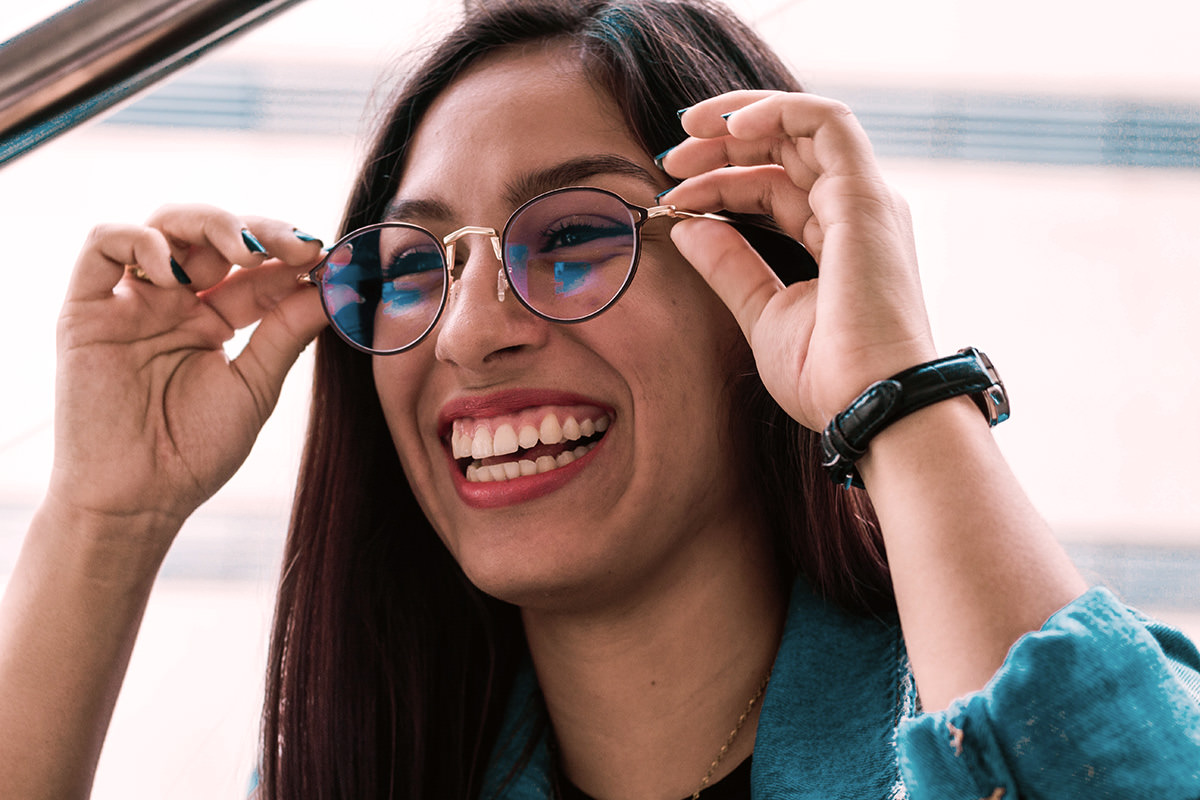 It probably won't come as a surprise that, by law, drivers must be able to see clearly on the road. Driving a car can be dangerous and not being able to see well means you run the risk of causing an accident and harming other people, your passengers or yourself! So, if you find things are starting to look a little fuzzy, you might need to wear contact lenses or glasses for driving.
So, what are the eyesight rules for driving?
The official regulations state that you mut be able to read a car number plate from 20 metres away, with or without your glasses.
And you'll need to be able to prove it if you're taking your practical driving exam.
If you can't, then unfortunately you won't pass the test and you'll have to say goodbye to your licence too.
What about field of vision?
This one is a bit technical to explain, so we won't go into too much detail here, but essentially, you need to have a horizontal field of vision of at least 120 degrees and at least 50 degrees left and right field.
What happens if I fail my driving test because of my eyesight?
Don't panic! You might just need to invest in a new set of contact lenses or glasses for driving or to upgrade your prescription. You can then retake your test after waiting 10 working days.
Which glasses or contact lenses are right for me?
First things first, book an appointment at your local opticians and ask for an eye test. They should be able to tell you exactly what type of glasses or contact lenses you'll need for driving.
They may also recommend anti-glare driving glasses. These are designed to offset the glare that can happen in low sunlight or from wet roads and affect your ability to see clearly.
Other common lenses include:
Polarised lenses
Think of these as sunglasses for driving. They eliminate sun glare from roads, snow and water, and provide 100% protection from harmful UV rays.
SuperDrive varifocal lenses
If you need glasses for driving at night, these varifocal lenses work to reduce dazzle and reflections caused by streetlights and other cars' headlights, helping you stay focussed on the road.
UltraClear SuperClean
This lens treatment could give you extra clarity when driving in the day and at night.
Can a health condition affect my driving?
If you have any health concerns that you think could affect your driving, it could be a good idea to check the Government website. There you'll find a list of medical conditions that you must tell the DVLA about.
That doesn't mean you need to give up your driving licence. This will only happen if your health means you can no longer meet the required standards for driving or if your doctor tells you to stop driving for at least three months.
Got your eye on a new set of wheels? Get a quote today. Rates from 7.9% APR. Representative APR 21.9%.
---
---