Helpful accessories for hardworking cars
We ask a lot of our cars. Not only do they have to transport us from A to B but we also use them as restaurants, child entertainment zones, dustbin lorries, dog carriers and activity assistants. In doing so we frequently dirty or damage interior fabrics, plastics or the paintwork. And in the long run, if the car ends up looking neglected and run down, its value is likely to tumble like a toddler tackling murky puddles.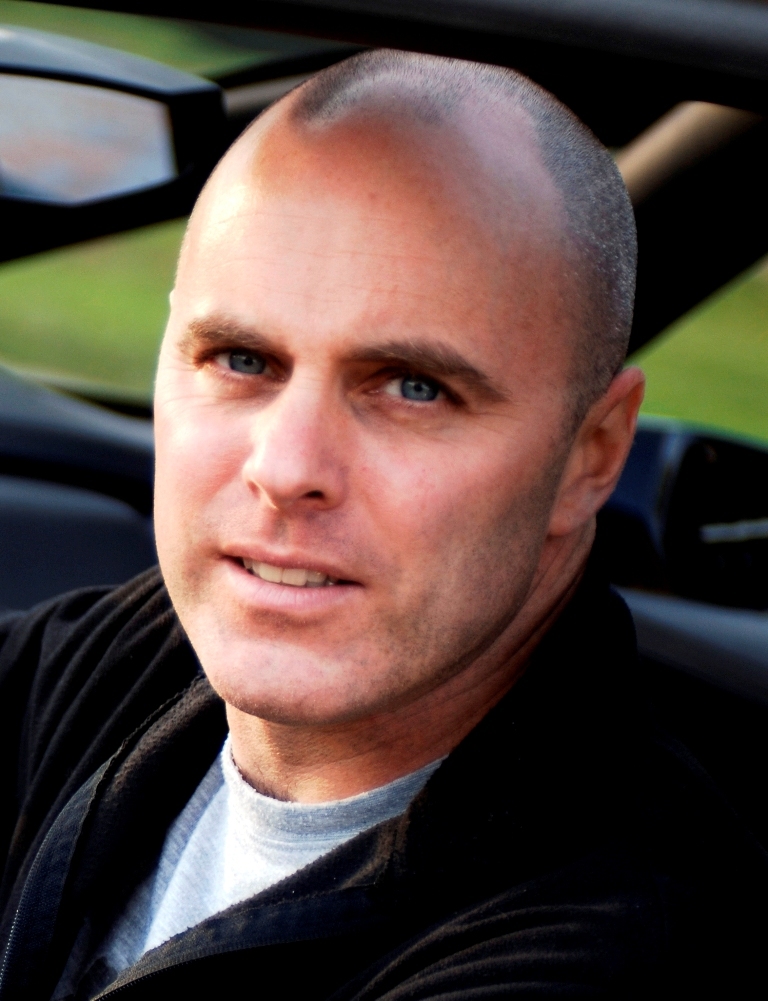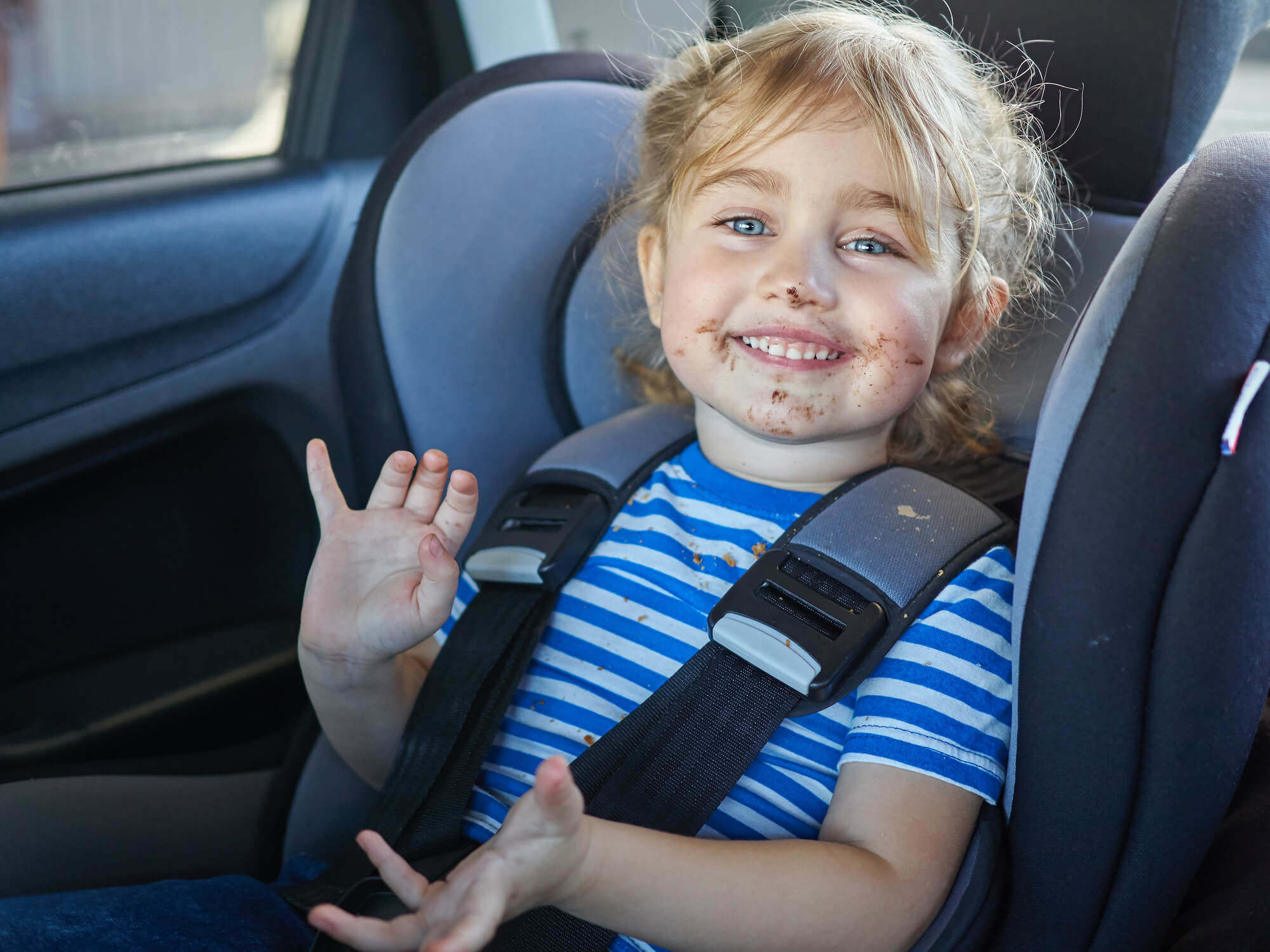 However, there is an industry in its own right producing all manner of helpful car accessories that can protect your car. Here we look at how the experts suggest we protect a car's interior and offer some top money saving tips into the bargain.
Boot Liner
If only car boots were simply used for suitcases and the weekly shop. The reality is they're also frequently employed to take household rubbish or garden waste to the tip, transporting the family hound, carrying muddy walking or biking gear, and many other tasks that deposit dirt. To prevent the carpet and trim being stained or torn, you need a boot liner. According to independent testers at Auto Express, the best of the lot is made by Carbox. Its liners are tailor-made for specific models of car. They're constructed from a flexible, durable material and have a lip that goes over the bumper to protect its paintwork. Depending on how all-encompassing the liner you want is, prices will start at around £60.
Alternatively… Buy some heavy duty plastic. You can get a sufficient amount to line a car boot from a DIY or hardware store for less than £5.
Seat back protectors
Kids are great. Yet among many other things, they're also great at trashing the interior of cars. And seat backs take particular punishment from children in car seats, especially as they get older and taller. The water-repellent Walser Blacky back of seat protector will protect the leather or vinyl of your seat backs from small feet having a tiny tantrum. And they only cost £2.95 from the Roofbox company.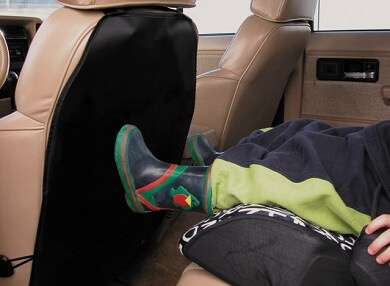 Alternatively… Use an old apron. It might not look particularly attractive, draped around your head restraint and tied around the base of the seat back. But it's effective and probably free.
Carpet mat protectors
Realising that car carpets live a very hard life, the majority of modern cars come with mats. These are designed to protect carpets but frequently the mats themselves end up getting covered in filth and looking tatty. For drivers with an active outdoor lifestyle, this can be a constant irritation. However, you can buy rubber car mats for less than £10 from motor retailers. These simply sit over your existing car mats. Then when they get muddy – as they invariably will – simply remove them and hose them down.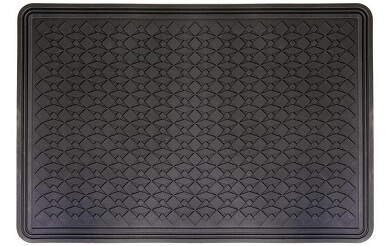 Alternatively…Turn your existing mats upside down when your footwear is filthy. The majority have a rubberised surface on the back.
Front seat covers
Once upon a time, it was easy buying covers for front car seats. They frequently didn't look great but at least they did their job: protecting your seats. Now an increasing number of cars have side airbags built into the seats. It means if you put traditional seat covers on them, the airbags won't be able to inflate properly in a crash. So if you need seat covers, check whether your car has airbags before you buy them. In an independent test of seat covers, Auto Express rated the Walser ProFit highly for £29.95. Austrian company Walser also makes a range of seat covers that work on seats with airbags.
Alternatively… Buy seat protectors rather than seat covers. In some cases, they cost less than £5 and although they don't look brilliant, they do the job.
Rear seat covers
How many parents remove a child seat from the rear of their car and discover that beneath there are more crumbs than on the floor of most sandwich bars? A simple rear seat cover will prevent all this getting ingrained into fabric or leather trim, and you can shake it off easily. To make life even easier, you might want a seat cover that has zip flaps, enabling you to fold the rear of the seats in a hatchback. When Auto Express tested them, it rated Halfords Ripspeed seat covers for £29.99.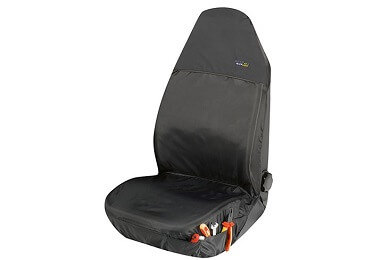 Alternatively… a rubber-backed bath mat will sit beneath a child seat. The rubber will grip the seats, the material will catch all the crumbs. If you don't have an old one, they're cheap in pound shops.
---
---