How To Check If a Used Car has Been Recalled For Repairs
Most people buying a used car know what questions to ask before they agree on a price and shake on the deal. Is the car's service history complete and has it recently been serviced? How much life is left in the tyres? What sort of warranty is provided? But there's another question consumers should have on their mind: has the car been recalled for repairs?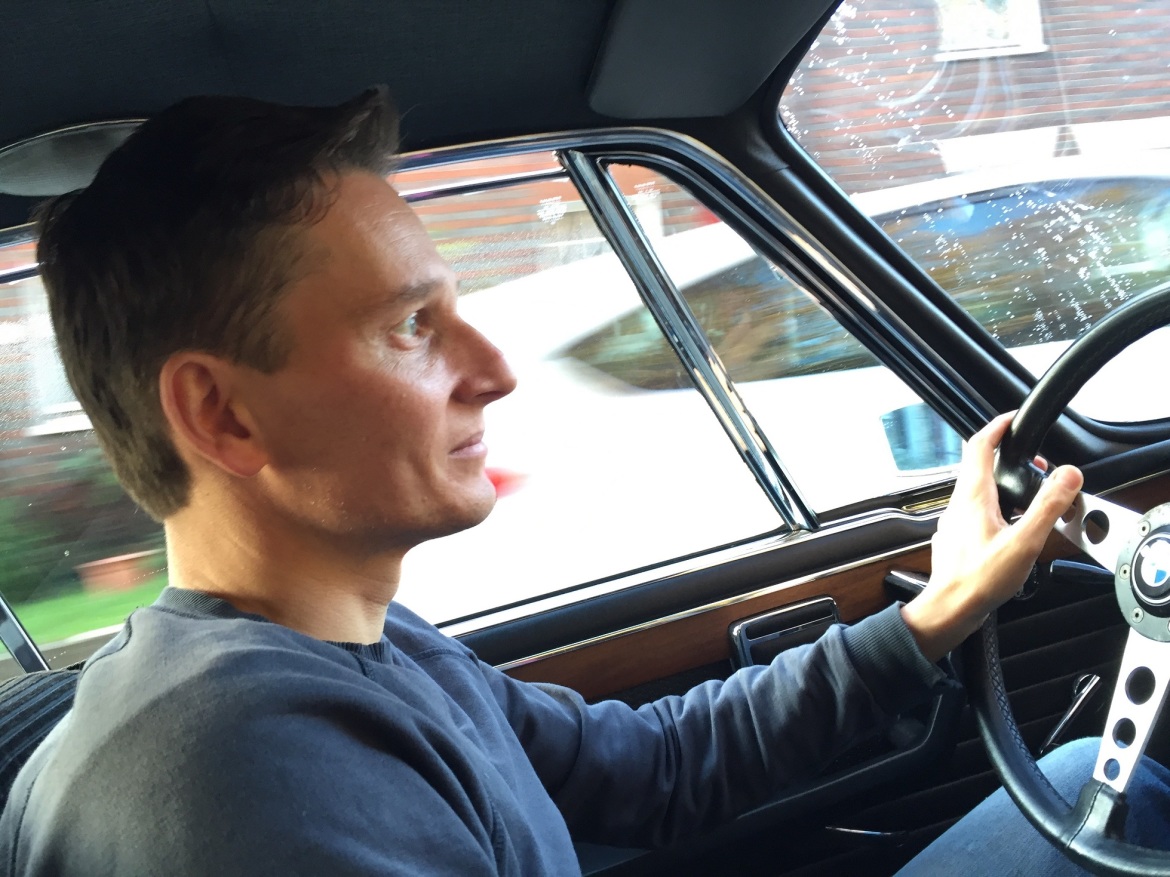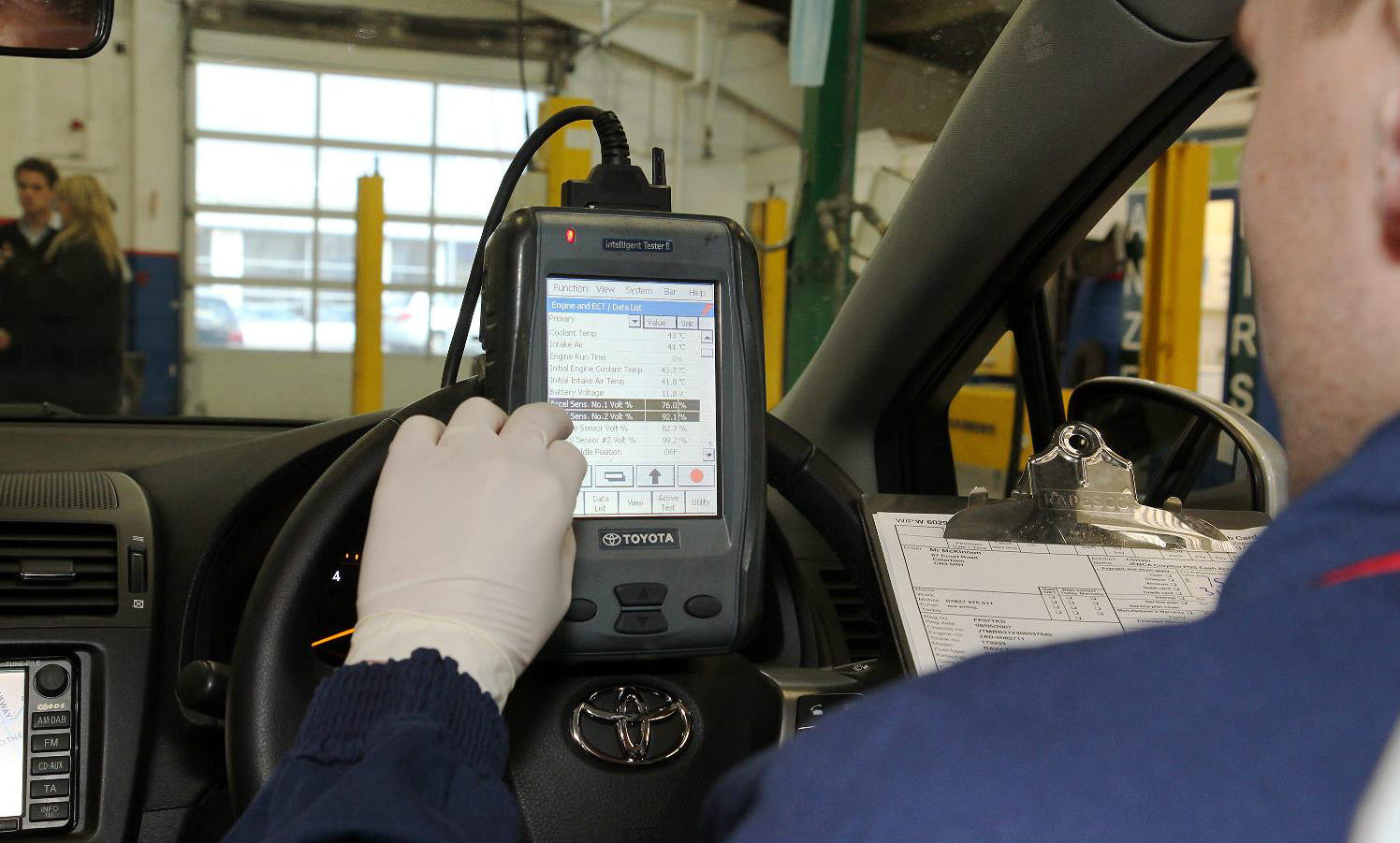 It's important to check this, because on average 10 per cent of cars that have been subject to a recall won't have had the required repairs carried out.
That might be because a former owner of the car simply failed to follow up on the recall notice and have their car checked over – even though any repair work is performed for free.
Alternatively, it could be because records kept by the car maker, dealers and the government weren't up to date, and the owner of the affected vehicle was never notified.
Before buying any used car, it's easy to check if it has been affected by a recall. Here, we explain how to do so for free, in a matter of minutes online.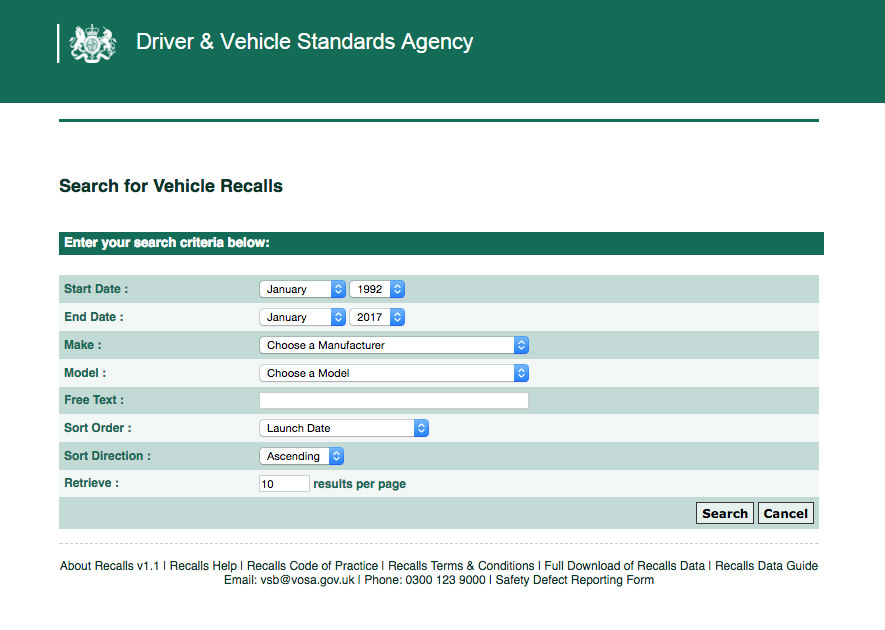 What is a recall?
An official recall is defined as when a car maker informs the Driver and Vehicle Standards Agency (DVSA) of a problem it has become aware of with a certain model of car. The two then coordinate the repair of the fault, with the DVSA and DVLA helping track down the current owners of any vehicle, and the manufacturer carrying out repairs free of charge.
The repairs tend to be related to safety issues, or concern the poor reliability of certain parts on the car.
A recent example would be Vauxhall recalling the Zafira family car, which had a faulty heater system that could catch fire. Another company to suffer a high profile recall was Toyota, which had to fix nearly 200,000 cars in the UK, in 2010.
However, there are also voluntary recalls. Such as the Volkswagen Group's updates to more than one million diesel-powered cars in the UK, in light of the emissions testing scandal.
How to check if a used car has been recalled
The DVSA has a website that lets anyone check any make and model of car against registered recalls.
On the search page, enter the car's relevant details, and the results will either show a clean bill of health or that certain recalls should have been conducted.
If the recalls were for a very small number of vehicles, it might be necessary to find the date that the vehicle was manufactured. To get it, speak with the vehicle manufacturer's customer services, and supply either the registration number or vehicle identification number (VIN). The VIN is printed on the car's V5C registration certificate.
You can then speak with a franchised dealer, or the car maker's customer services, to check that the relevant recall work was carried out on the car you're considering buying.
Check the Motor Ombudsman for recalls
It doesn't do any harm to seek a second opinion, so also try the Motor Ombudsman's portal. Especially as its search facility allows users to enter a car's VIN, and then checks existing records and links to the relevant manufacturer's own search tool, too.
Recalls are carried out for free
If a car is recalled for a repair, the work is conducted by any of the vehicle manufacturer's franchised dealers for free. So if you find that it hasn't yet been performed, don't let that put you off buying a used car. It can still be arranged with the vehicle manufacturer.
How long do repairs take?
Repairs could take a matter of minutes or more than a day. The service department of the relevant franchised dealer will have experience of the repairs, so can advice accordingly and make all arrangements, including the use of a courtesy car.
More advice: Guide to the most common dashboard warning lights
---
---