LA Auto Show: five trends from the world's coolest motor show
The World's coolest motor show returned on November 18th, and it certainly lived up to its expectations. A variety of fantastic new cars were on show, ranging from electric SUV's to sporty saloons, and they didn't disappoint.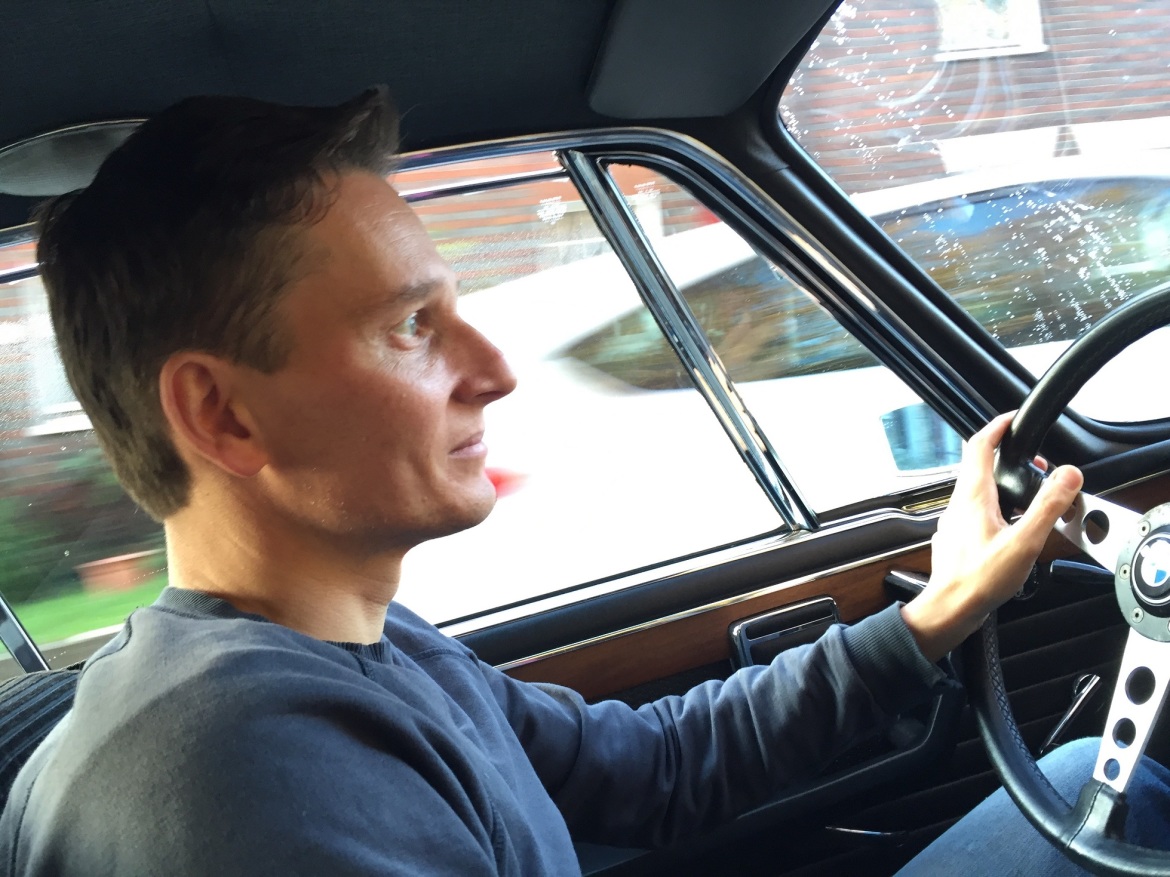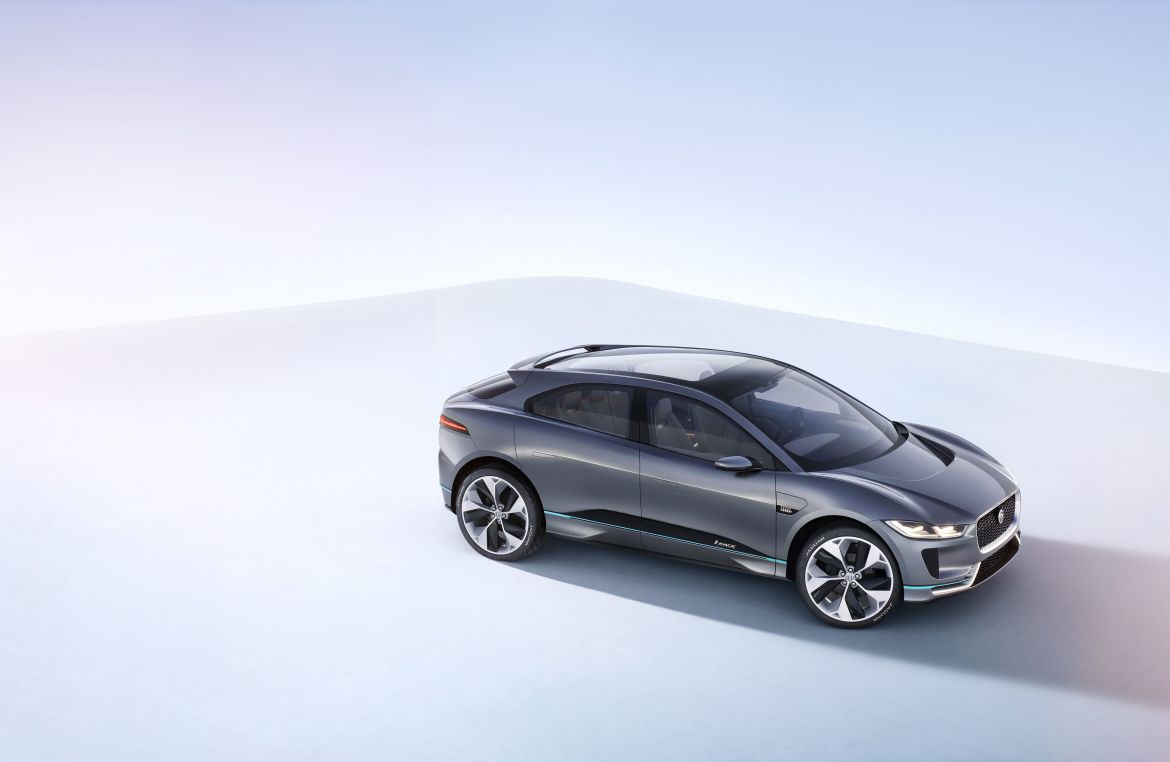 It's time to take electric cars seriously
Before the 2016 LA motor show, naming a cool electric car that got drivers hot under the collar was all but impossible. But Jaguar looks set to change all that, with its new I-Pace.
The I-Pace is a concept for an electrically powered 'performance SUV'. But this isn't some flight of fancy: Jaguar has confirmed it will go into production. Anyone who's bowled over by its style and technical credentials will be able to buy one from 2018.
It features five seats and five doors, so can accommodate the families that typically buy SUVs. But Jaguar's designers have given it a low roofline and rakish profile that lend it the attitude of a coupé.
It uses electric motors propelling the front and rear wheels to give it four-wheel drive, and boasts a power output of 394bhp. What does that mean? It's quick, and can zip from 0-62mph in around 4 seconds, says Jaguar.
The I-Pace is said to have a driving range of around 310 miles. However, Jaguar hasn't yet solved the age-old problem of charging an electric car on a long journey.
Those that take the I-Pace seriously enough to want to buy one had better put a deposit down fast. There's bound to be a waiting list.
Video link: https://youtu.be/bnsnMf9EvsY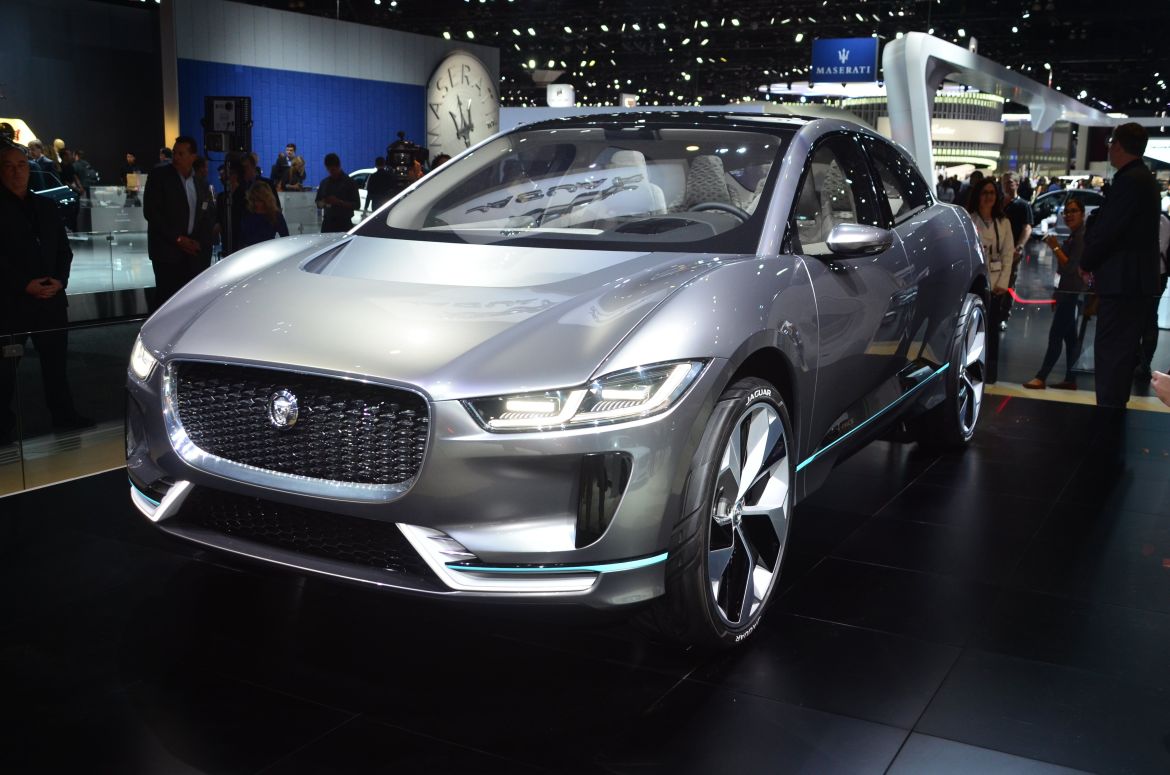 Rap stars and oligarchs rejoice: bling is more in your face than ever
It's called a Mercedes-Maybach S650 Cabriolet, but you and I can call it the bling machine. This is the most expensive dream drop-top from the German car maker, and it brings new levels of luxury to those that can afford it.
It will cost from nearly £260,000 and only 300 will be made. Which means rap stars and oligarchs are likely to form a not-so orderly queue as they fight for the keys to one of the world's most exclusive cars.
The bonnet is longer than most patios and the engine lurking beneath is a far from frugal, fuel-sipping lump: the 6-litre, twin-turbo V12 has 625bhp.
Each car will be finished according to its owner's preference, and comes with a bespoke four-piece luggage set. There are Swarovski crystals in the headlights and when the roof is lowered, the headrests feature heating ducts to keep the chill out.
Video link: https://youtu.be/RuXXx2TMNgE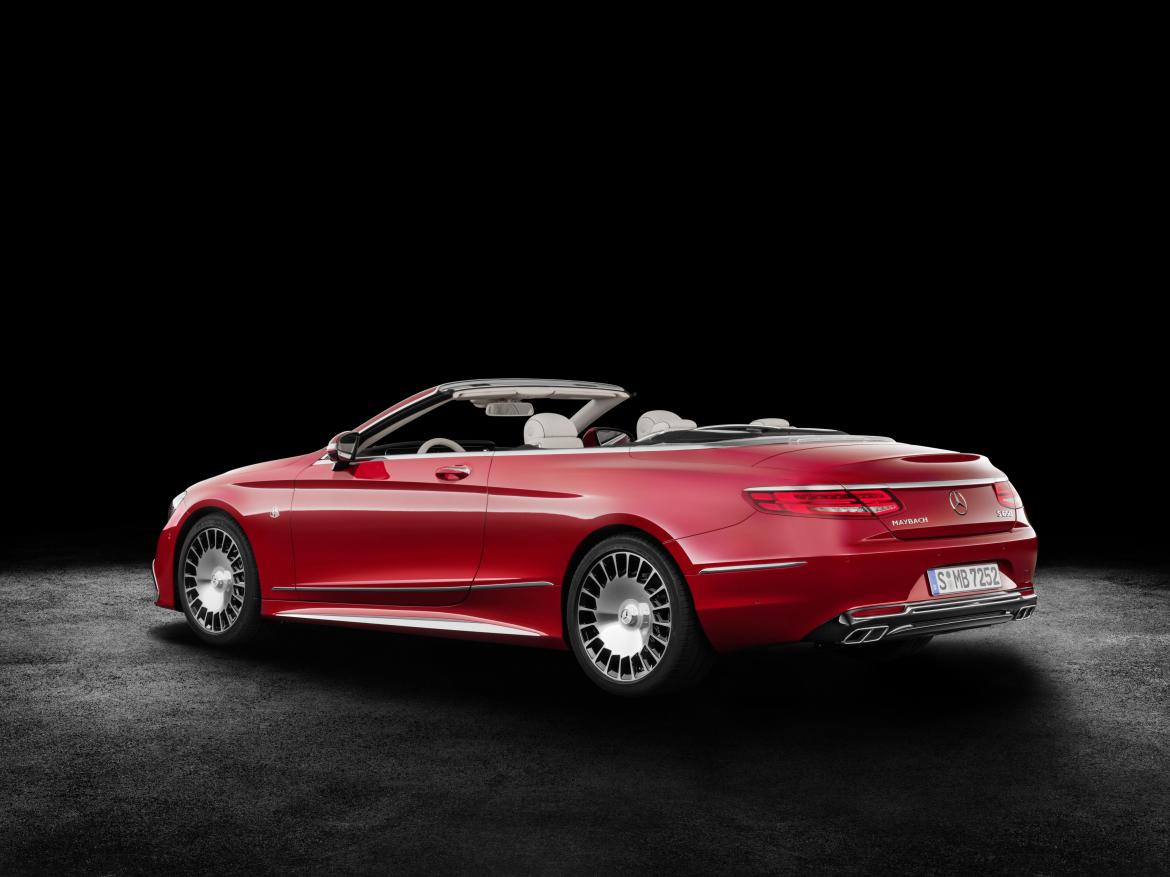 Drivers buying a new SUV are spoilt for choice
At the LA motor show, the trend for car makers to fill showrooms with SUVs like a baker stocking shelves with bread showed no signs of slowing.
For the first time, Alfa Romeo joined the SUV crowd, with its new Stelvio, while Mazda introduced the CX-5 and Mini showed an all-new Countryman.
Some drivers mays have been wondering what took Alfa Romeo so long to join Audi, BMW, Mercedes and Volvo. The answer is simple: it needed investment. Now that it's got it, from parent company Fiat, the Italian car maker appears to be heading in the right direction.
The Stelvio is a competitor to the Audi Q5, BMW X3, Mercedes GLC and Volvo XC60. That means it should cost from under £40,000 when it goes on sale in the UK, next summer. The model displayed was the Stelvio Quadrifoglio, a 503bhp twin-turbo V6 with four-wheel drive, which can go like the clappers: 0-62mph takes just 3.9seconds, says Alfa.
Meanwhile, Mazda launched the rather more sensible but equally good-looking CX-5. The new version will go on sale next summer, and the existing model is already regarded as one of the most family-friendly SUVs on the road.
A big hit in the UK is Mini's Countryman. The second-generation model hits showrooms in February, priced from £22,465, and is literally the biggest Mini yet.
Of particular interest is a plug-in hybrid model, called Cooper S E Countryman ALL4. Using a petrol engine and electric motor, it is claimed to offer the potential for fuel economy of 134mpg.
Video link: https://youtu.be/0IVqE_M8orA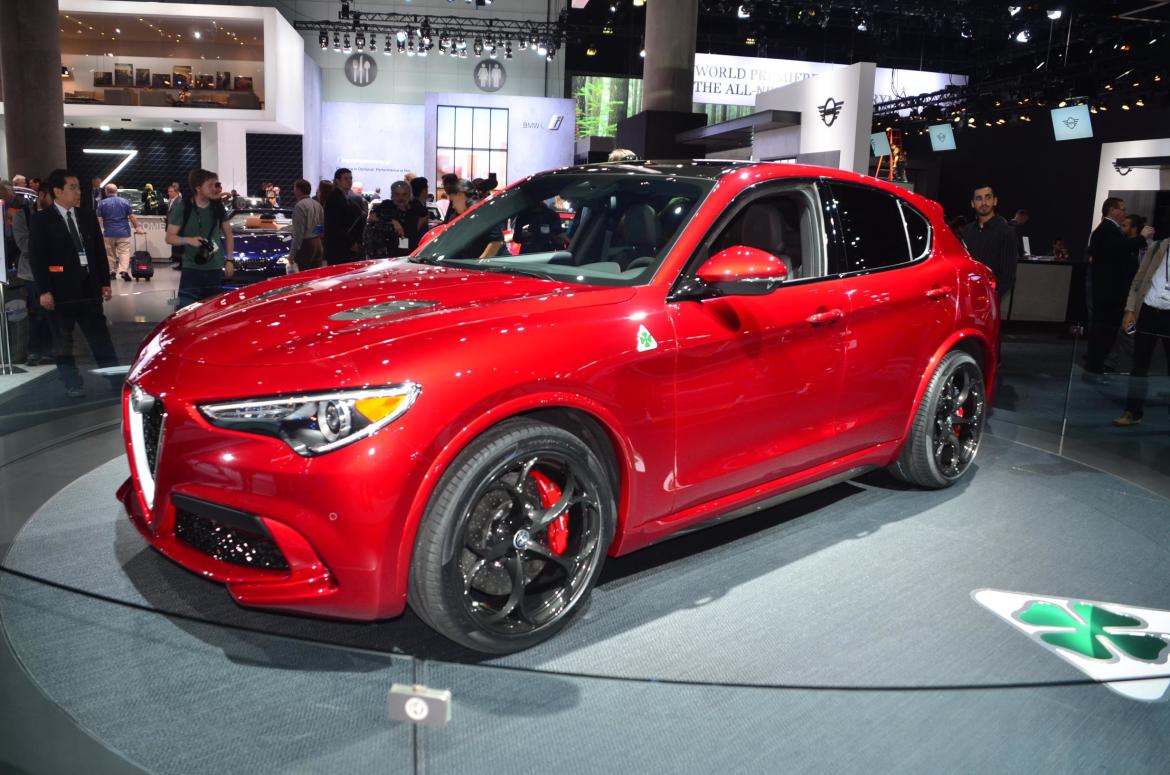 Classic cars are here to stay
Some classic cars have become so valuable that certain car makers are finding excuses to bring them back to life and build more.
Jaguar is leading this trend. And its latest classic to be reborn is a car that has serious pedigree: the original was the favourite car renowned petrolhead actor Steve McQueen ever owned.
Called the XKSS, nine of them will be built to the same specification, using the same techniques, as the original 1957 model. The reason for making nine rests with a fire at the Jaguar factory, which destroyed nine XKSS sports cars.
It features a 3.4-litre, straight-six Jaguar engine with 262bhp, and each will cost buyers £1m. That's not as eye-wateringly expensive as you might believe: Steve McQueen's XKSS is estimated to be worth 10 times as much.
Video link: https://youtu.be/hYIOo-4aptU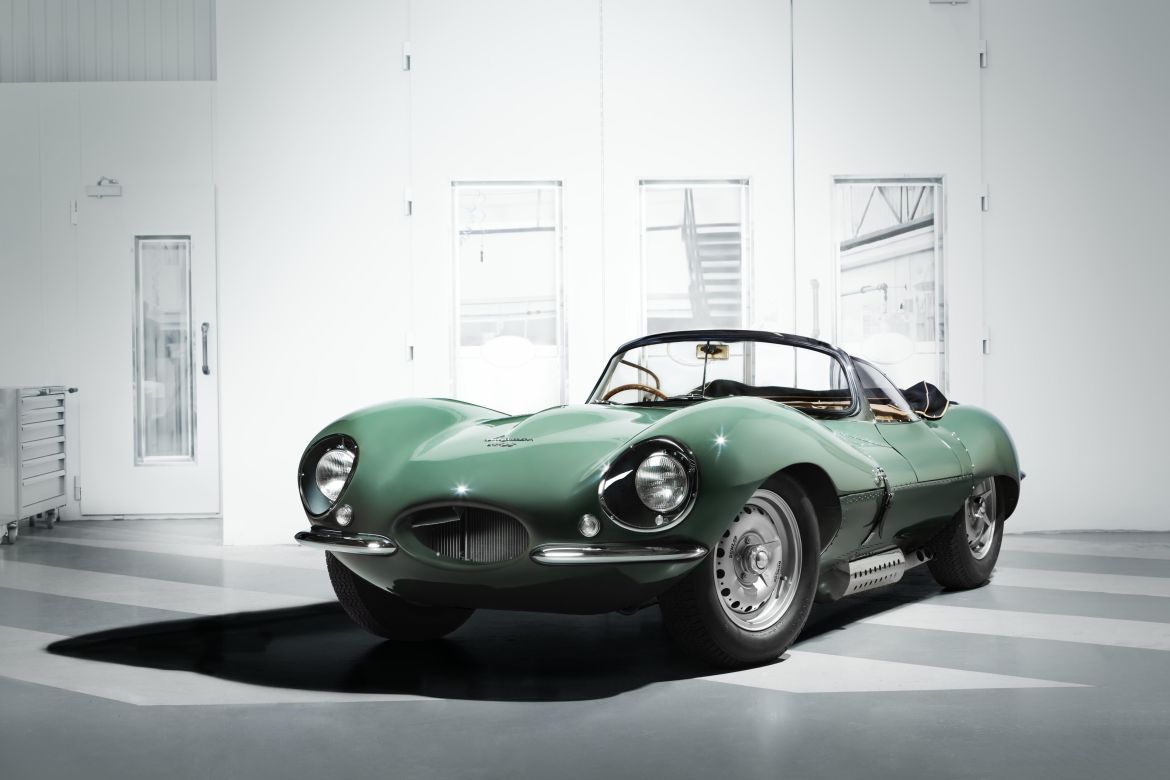 Sporty saloons are switching to four-wheel drive
And finally… the other trend spotted at the LA motor show was with high performance sports saloons. Currently, most – and often the most highly praised - are rear-wheel drive. But the next generation models are switching to four-wheel drive.
What's the big deal? Well, it could mean Top Gear and The Grand tour won't be quite as spectacular to watch in the future, as it won't be possible to drift the cars around race tracks in clouds of tyre smoke.
Mercedes-AMG showed the new E63, and it features a four-wheel drive system called 4Matic. To be fair, when the 4-litre, twin-turbo V8 engine develops 563bhp, or 604bhp in S spec, the tyres need all the help they can get.
At the show, BMW said its next generation M5 would also feature four-wheel drive. So drivers who get their kicks from rear-wheel drive should snap up a sports saloon now.
Video link: https://youtu.be/Hgf-YGeJGF8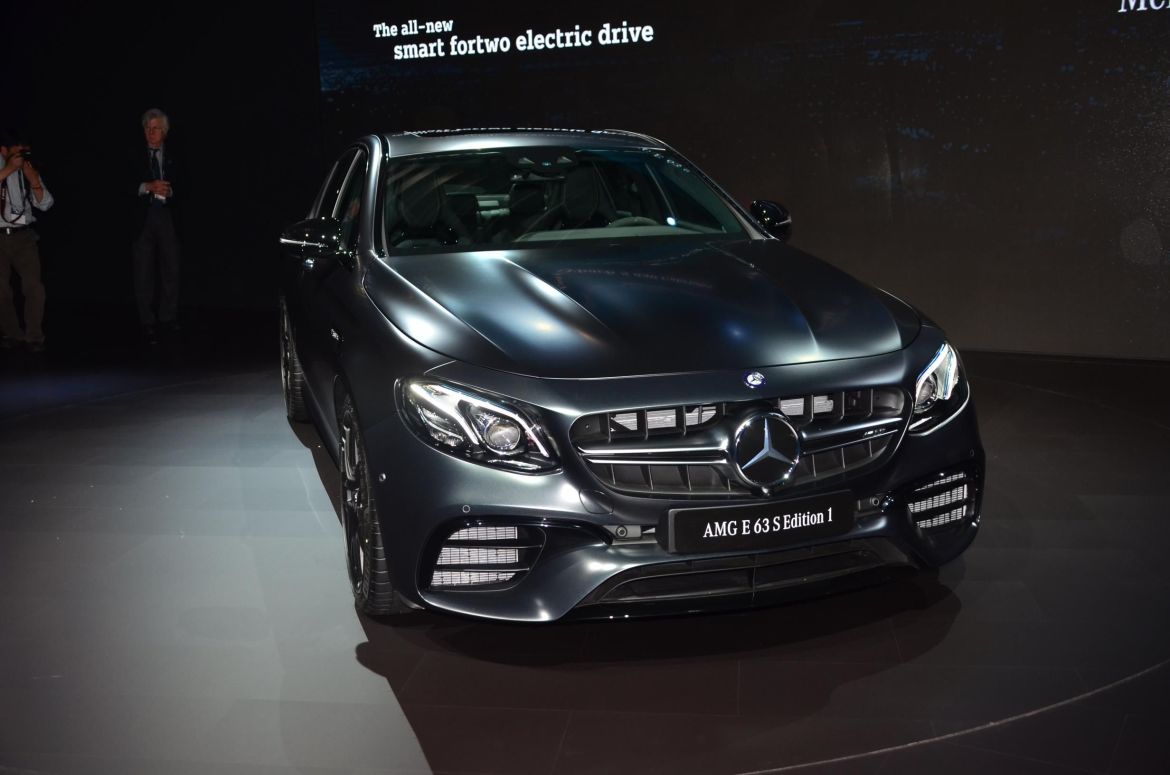 ---
---