Our pick of 7 of the best 7 seater cars for families
Need a car with space for everyone? Check out our pick of 7 of the best 7 seater cars for families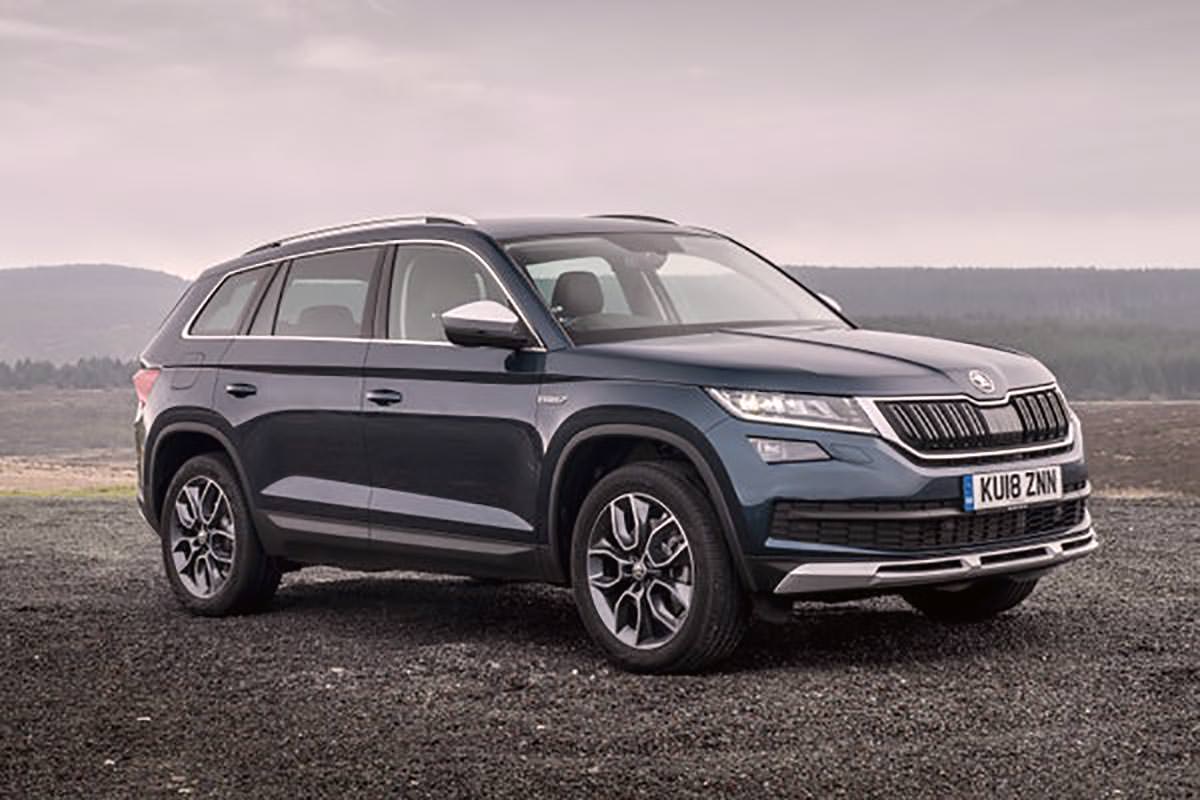 Let's face it; if you've got the kids, a dog, the weekly shop, and your holiday luggage to worry about, a 7 seater car is a must!
Need more space? You can quickly remove or fold away the seats to make room for a pushchair or wheelchair. Definitely not so easy in a standard 5 seater.
So, without further ado, here's our pick of 7 of the best 7 seater cars for the family:
SKODA Kodiaq
SKODA has never offered a car with 7 seats – until now! The new Kodiaq SUV is made for family adventures. And with four-wheel drive and Dynamic Chassis control, you can keep the drive smooth even when you head off the beaten track. So, whether you're setting off on a camping trip in the woods or driving to spend the day on the beach, you can count on the Kodiaq to get you there.
Citroën Grand C4 SpaceTourer MPV
With the Grand C4 SpaceTourer, you get all the space and comfort you'd want in a family 7 seater with a little extra style. Have a lot of luggage? Fold the third-row seats and you're rewarded with a 632-litre boot. And thanks to the elongated wheelbase, there's plenty of legroom for the whole family so no need to dread those long journeys.
Volkswagen Sharan
Indulge with a little bit of luxury wherever you go. While it's one of the pricier 7 seater cars for sale, the top-of-the-range Sharan boasts a competitive emissions rating and plenty of space in the boot, even with all seven seats in use. You'll also love the 6.5-inch touchscreen system, which will almost certainly keep the kids entertained and help keep you on the right route.
Kia Sorento
Enjoy every mile with the incredibly spacious Kia Sorento 7 seater, which features a 10.25 inch Seamless Touchscreen for effortless navigation. With up to 1732 litres of luggage capacity when the rear seats are folded, it's perfect for bulky luggage, prams, and more. The Hybrid Technology incorporates an electric motor with a turbocharged self-charging petrol engine helping to keep your emissions as low as possible.
Tesla Model X
The Tesla Model X offers comfort, luxury and elegance in spades. And it's enormous – measuring 2.2 metres wide and just over 5 metres long. But thanks to its clever Falcon Wing door sensors, getting in and out is a breeze, even in the tightest parking spaces.
Audi Q7 SUV
Economical, light and practical, the second-generation Audi Q7 can hold 770 litres of luggage even when all 7 seats are occupied by adults. At the height of summer, you'll love the four-zone climate control, which will keep everyone in the family cool, not just those in the front seats!
Volvo XC90 SUV
This impressively large 7 seat SUV is built for hard roads. You're sure to appreciate its Safe Positioning feature, which keeps you and your family safe by automatically tightening all seatbelts the moment it detects any danger.
Should I buy a new or used 7 seater car?
It really depends on what you're looking for. A new car can come with a full warranty package and you could have more control over fixtures and fittings but used cars can be much more affordable.
Ready to find the right 7 seater car for you? We have over 130,000 used cars from trusted dealers across the UK available on our car search.
Get a quote today. Rates from 7.9% APR. Representative APR 21.9%.
---
---