The 5 Best Cars for Making the School Run Fun
The summer holiday's over and a new school year is starting. For parents, grandparents and carers alike it means the joy of the school run. That's trying to fit getting to school on time around other commitments; trying to find a parking space at over-crowded school gates and trying to accommodate any friends who might be coming back for impromptu playdates. To manage all this, you need a car with flexibility and space. Here are five models that combine a dash of style with the versatility that every parent will come to rely on.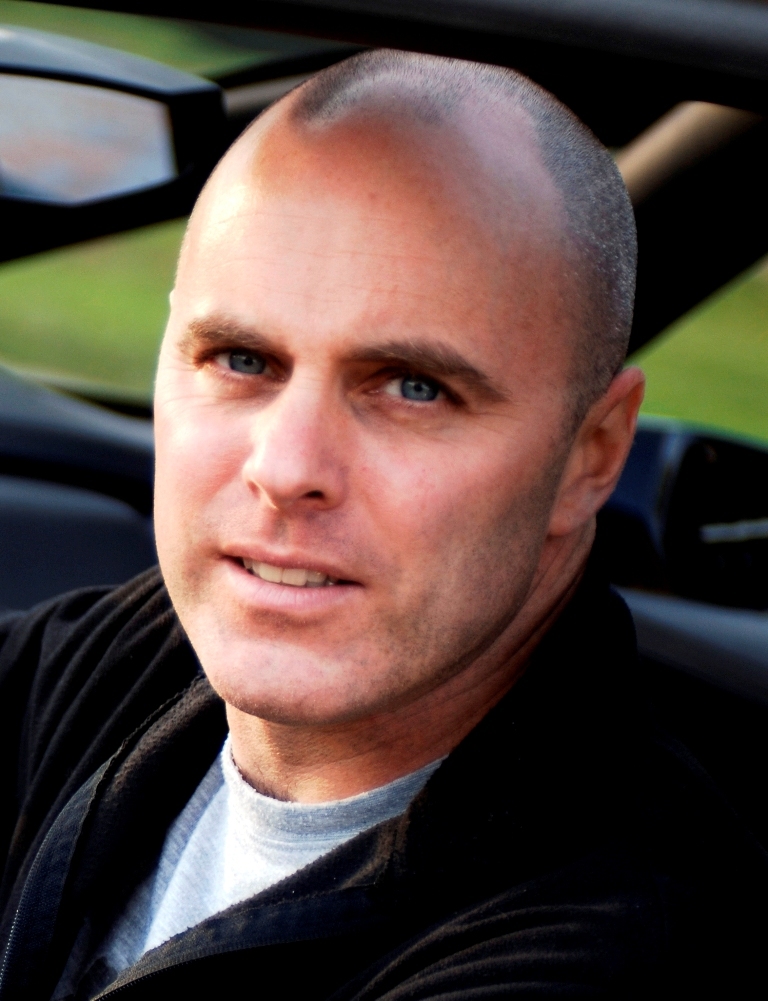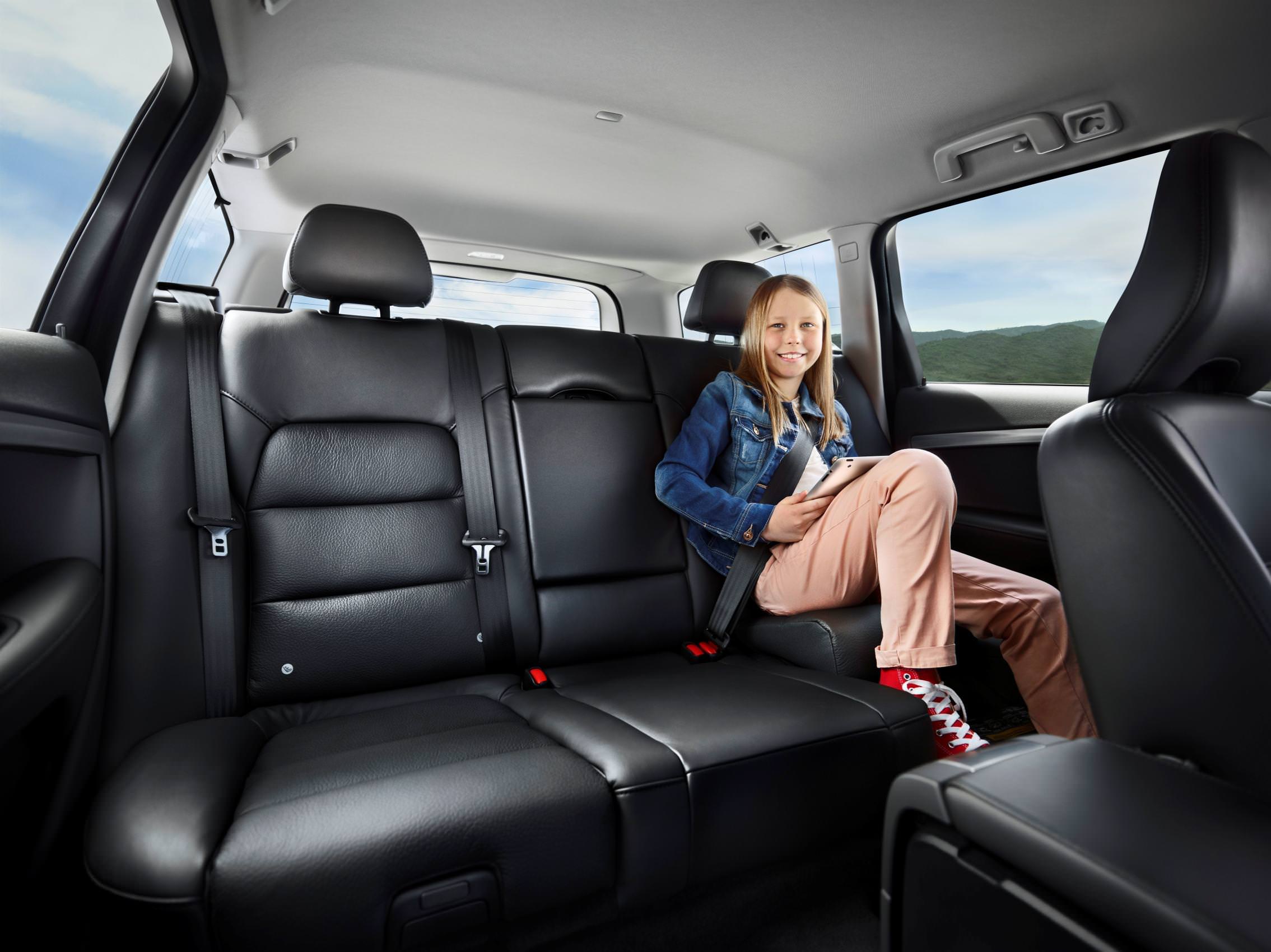 SEAT Alhambra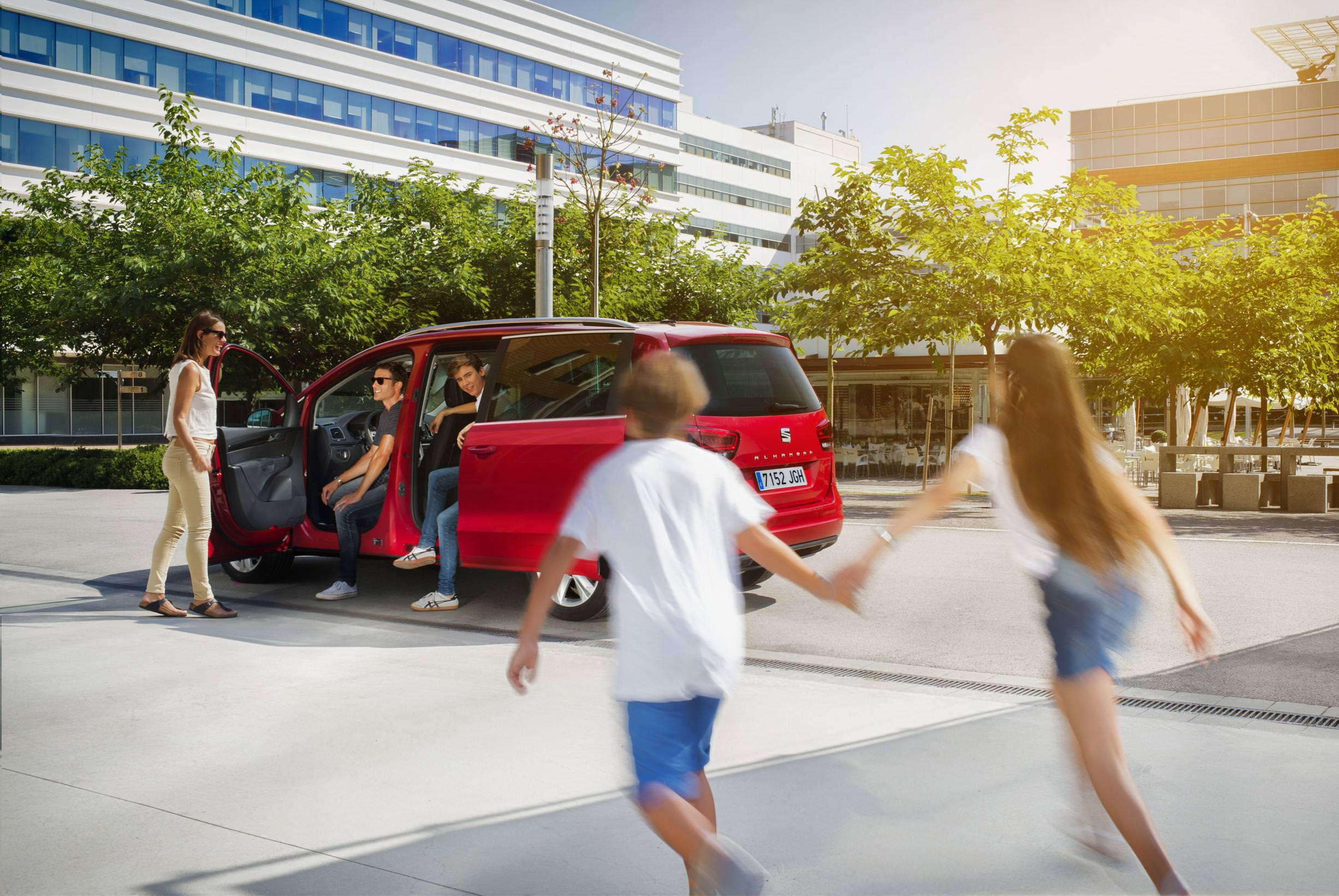 Spanish firm SEAT frequently slips under people's radar. However, its cars use up-to-date technology from owner Volkswagen and are competitively priced. The Alhambra is no different. This is SEAT's version of the VW Sharan and features sliding rear doors and seven seats across three rows. Pick the right model and you'll get up to 56.5mpg from a selection of petrol and diesel engines. And you'll be buying a car that's flexible enough to hold a five-a-side football team one minute, provisions for a school fete the next.
What you can get
The Alhambra costs from £25,435 new. However, £8000 will buy you a high mileage 2011 11-reg model. Just be careful of tatty examples as these are – unsurprisingly ‑ popular with large families.
Volvo V70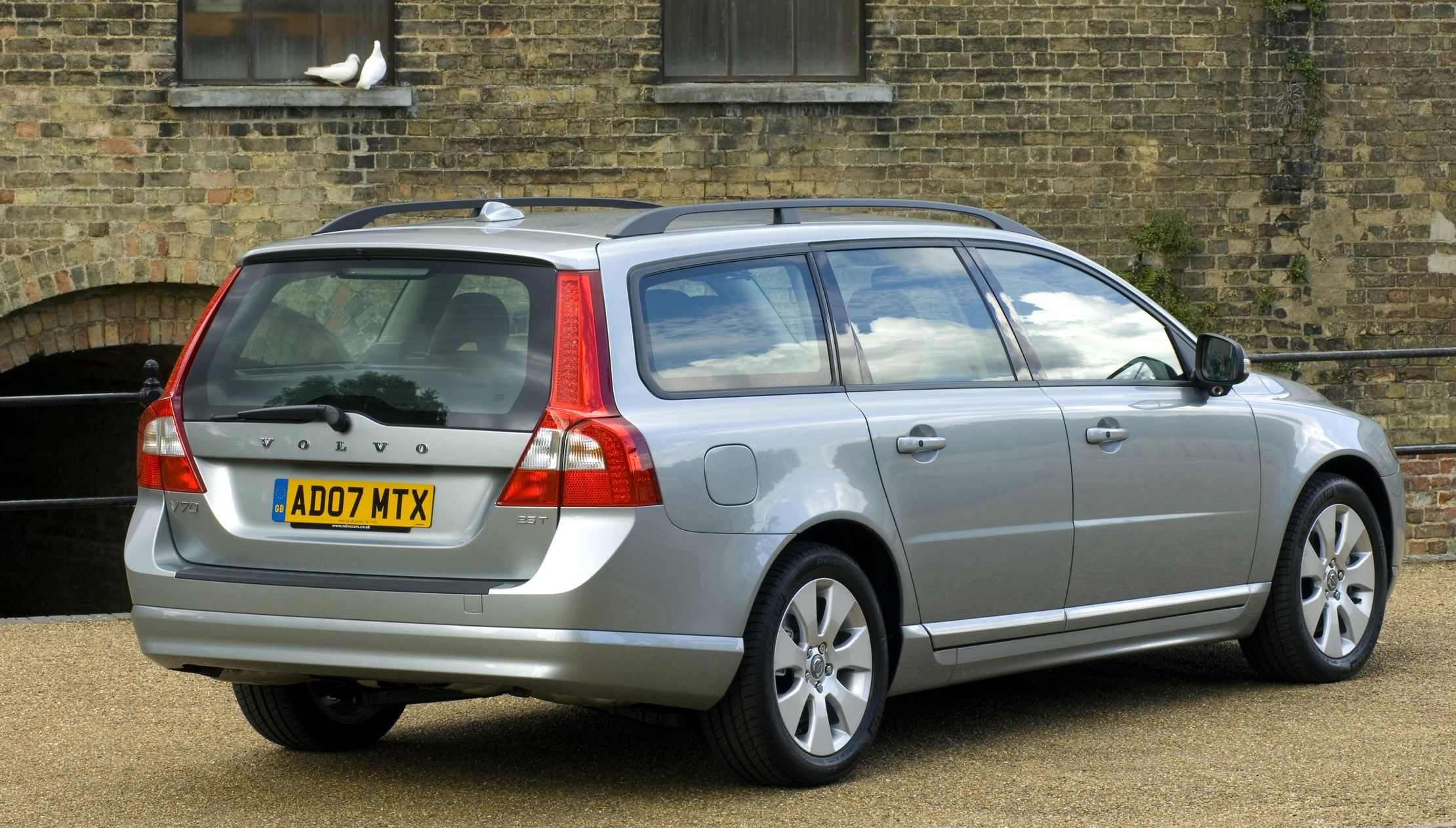 Back when dinosaurs roamed the earth, Volvo launched an estate car. The V70 has only just been replaced and it really was showing its age. However, if you want a car that prioritises space over style, this is it. There's a seven-seat option on some models with a pair of rear-facing seats in the boot for extra versatility. And kids love travelling in these. From 2007 onwards, models also have booster cushions built into rear seats. That aside, the V70 is well equipped, solidly built and has some of the most comfortable front seats the motor industry has ever made.
What you can get
It's more a case of what you can't get. There's a V70 to suit all budgets, from hundreds of pounds going up to £20,000-plus for nearly new models. But for £8000, we found a 2011, 11-reg, one owner car with 59,000 miles under its wheels.
Ford B-MAX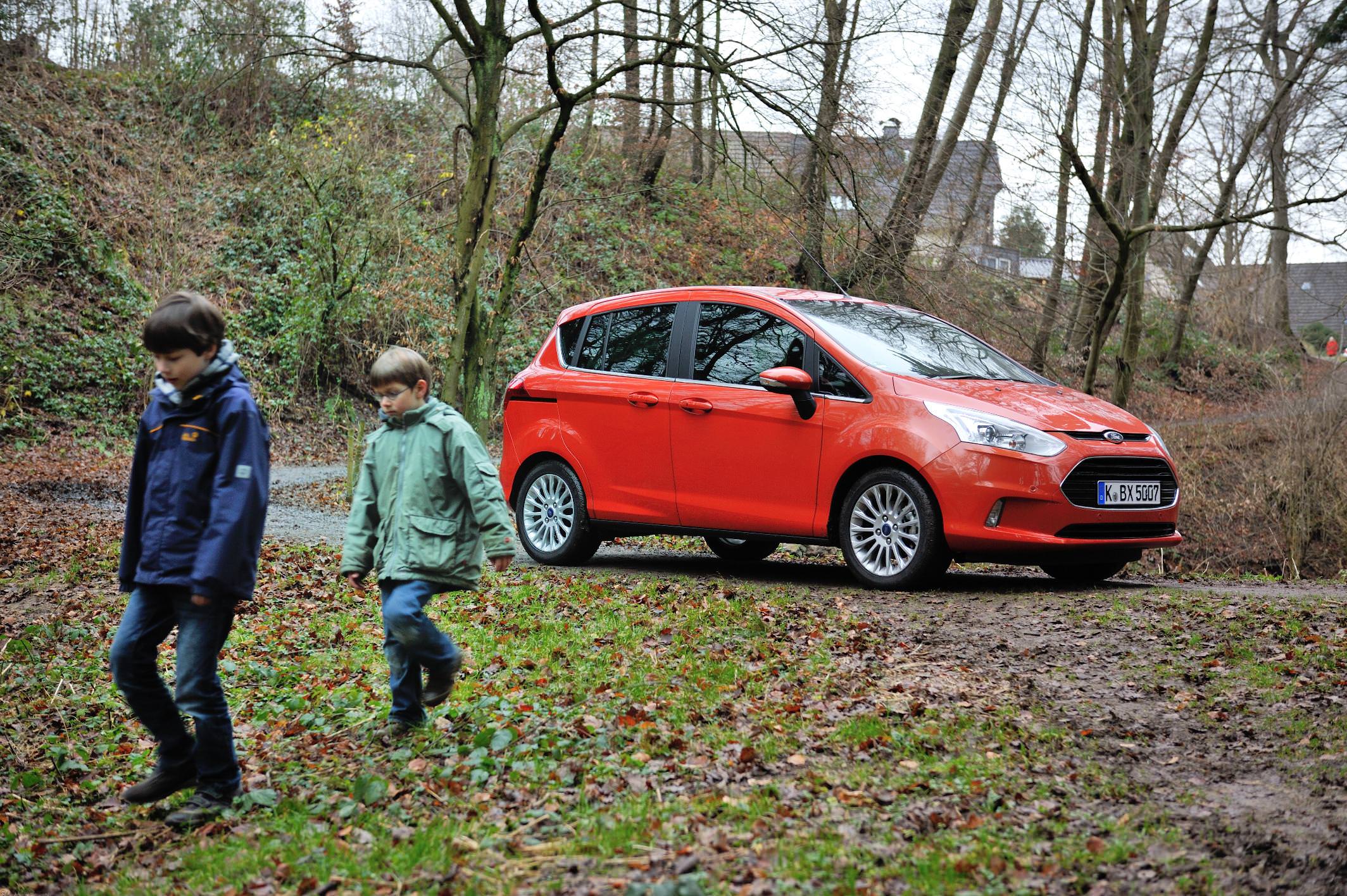 The stand-out feature of the Ford B-MAX is its sliding rear doors. Any parent who's had a car with this feature will appreciate it. There are no excited kids opening doors into the car parked in the bay next door. And if they're too young to do their own seat belts up, you don't need the flexibility of a Chinese gymnast to get in and buckle them up. Doors aside, the five-seat B-MAX is based on the Fiesta's oily bits. That means it handles tidily, there's a choice of economical petrol or diesel engines and it's well equipped with all versions enjoying digital radio and a USB socket.
What you can get
Prices for a new B-MAX start at £14,945 once basic discounts have been applied. However, there are plenty of these on the used market. An early 2012 B-MAX could be yours for around £6500, depending on mileage.
Skoda Superb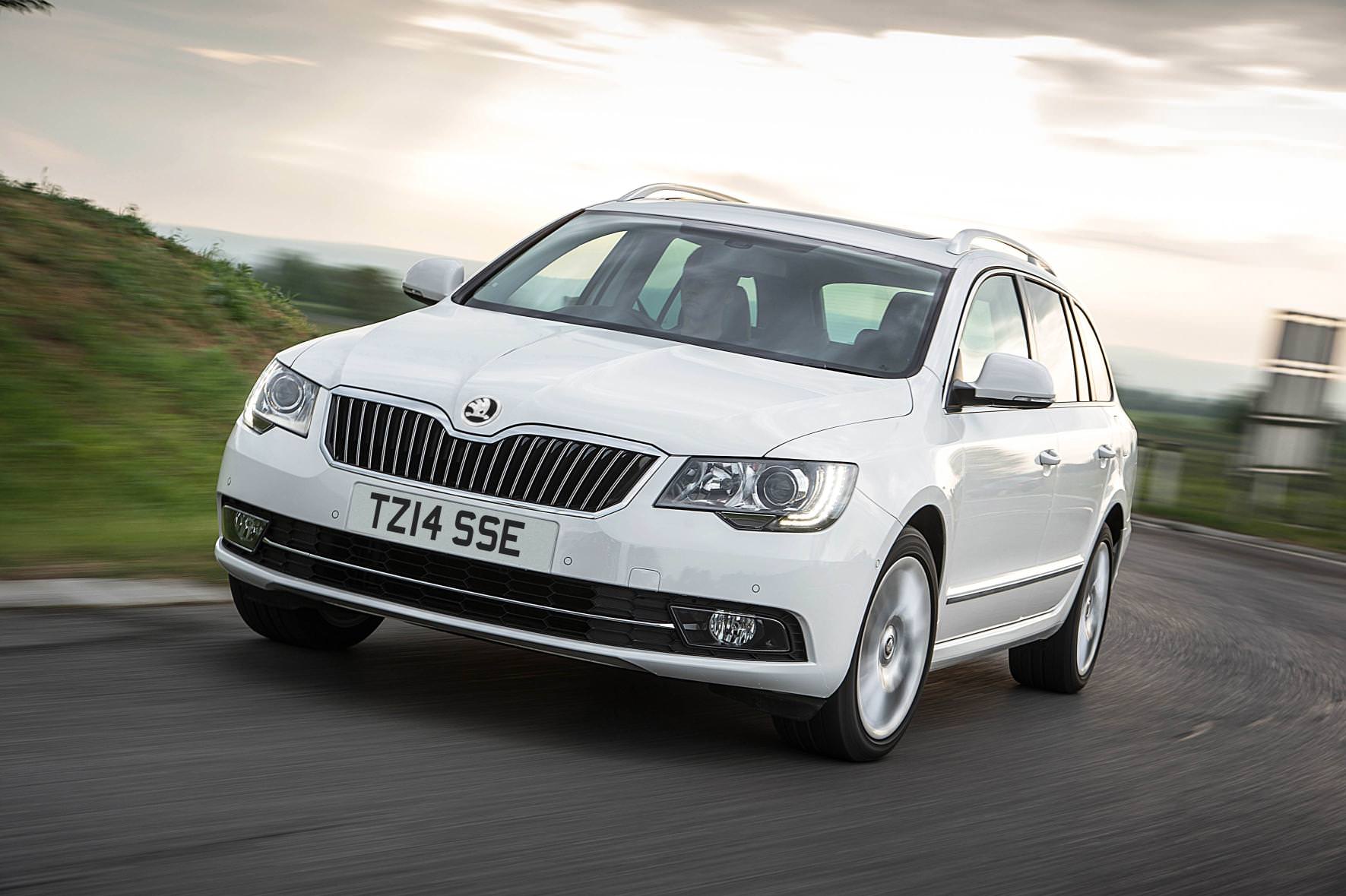 Giving a car a name like Superb could be a recipe for disaster. Fortunately for Skoda, its Superb lives up to the billing. Although it's only a five-seater, there are limousine levels of space in the back and an enormous boot that'll cope with four kids' sports kit and more. And if that isn't sufficient, there's an estate model which has a boot big enough for the average family to live in. Throw in a wide range of engines plus VW build quality and you have a car that will pamper its occupants whatever their age.
What you can get
The Superb can be bought new for £20,050. However it's been around for years so you can buy the first generation car for hundreds of pounds. A 2011, 11-reg model will cost around £6000, depending on mileage.
Citroen Grand C4 Picasso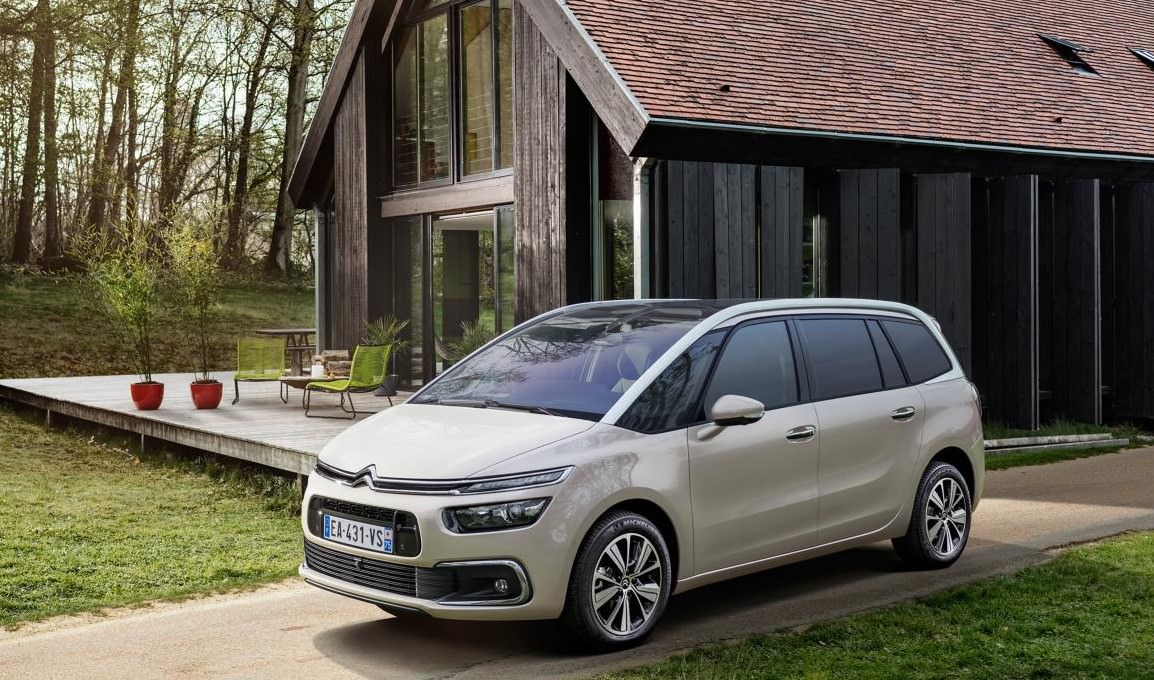 The big Citroen's looks might divide opinion, but no one can disagree that it's got the basics of carrying a lot of people in comfort pretty well nailed. This is a seven-seater that's packed with equipment and has enough room for the middle row of passengers to have their own party. The third row of chairs is a little cramped but that only detracts slightly from the versatility. The cabin is airy with fantastic visibility meaning no complaints about car sickness. And it appears to float over bumps in the road and includes novel features such as a massaging function in the front seats.
What you can get
Prices for new models start at £23,155. But don't worry: the big Citroen is much better at holding people than it is its value. You can pick up a seven-year old model for as little as £4000 while £8000 will buy you a 2011 11-reg model that's done just 30,000 miles.
---
---