The Fastest, Largest and Most Reliable Used Estate Cars for Under £6000
It's no exaggeration to say that once drivers have owned a great estate car, they'll rarely switch to anything else. Unlike an SUV or people carrier, estates drive just like a normal car but can carry the family and pet pooch in complete comfort – if you choose wisely.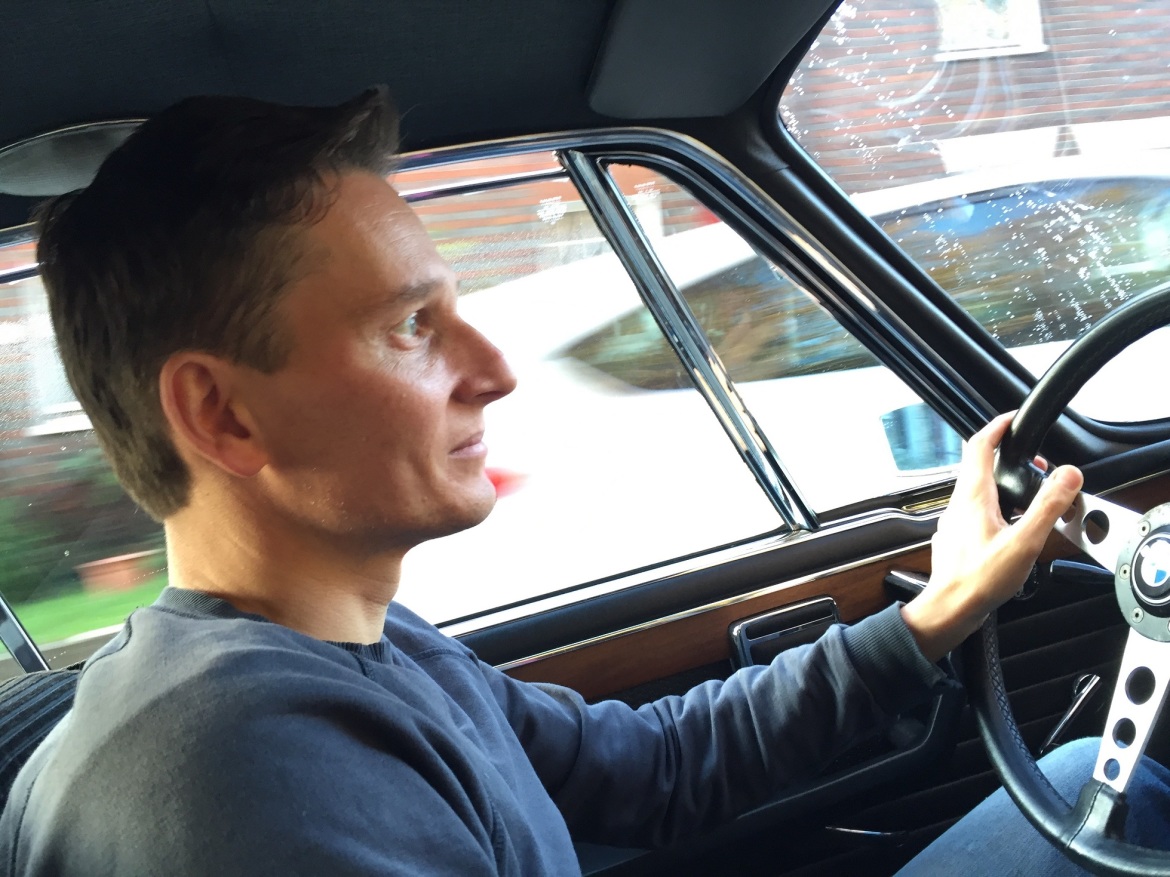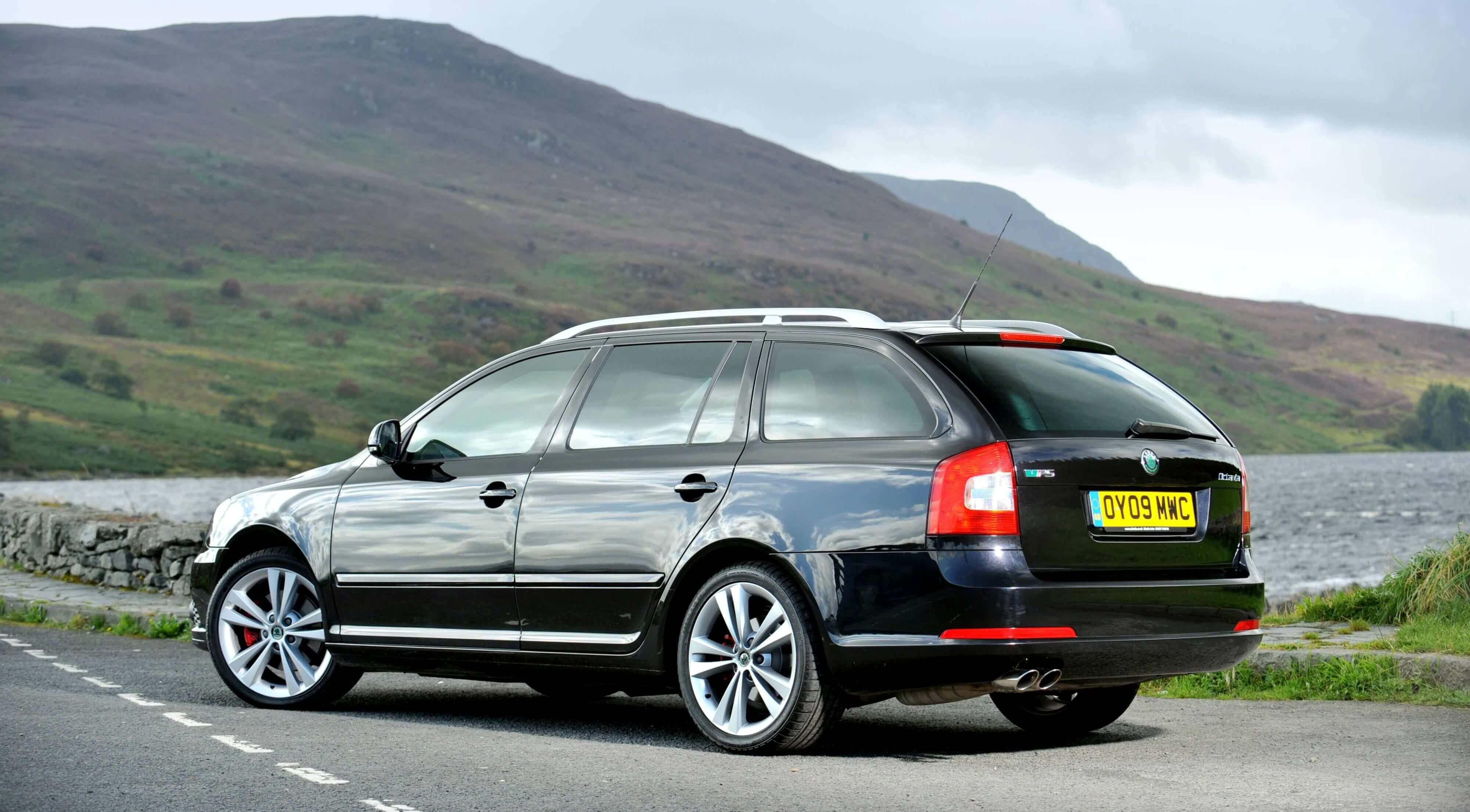 To help drivers find the best estate for their needs, we racked our brains, crunched the numbers and looked at independent reliability data to come up with a shortlist of three wise buys, for under £6000.
We've highlighted the best fast estate, the most capacious and the one that's the least likely to leave you on the hard shoulder.
The biggest estate car for £6000: Mercedes E-Class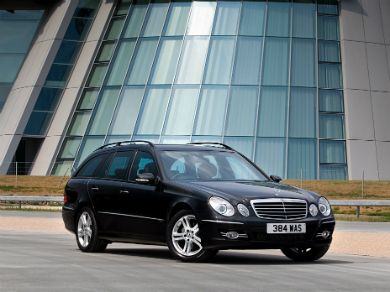 What your money gets
It's the E-Class estate that was sold in Britain between 2003 and 2008 that a budget of £6000 affords. Mercedes refers to this as the 'S211' model, and we found great examples of the hard-working estate that's the king of hauling a family and their luggage.
The first was a 2005 E220 CDI, which is the smallest diesel engine, with 150bhp. It was in Avantgarde trim, which looks sporty but is surprisingly comfortable, and had covered fewer than 64,000 miles in the hands of just one owner. The price was £6500 and it was being sold by a franchised BMW dealer, complete with a year's warranty.
For the same price, a private seller offered a 2007 E220 CDI in Elegance trim, with just 54,000 miles. The three-owner model was the facelifted version, which featured more safety equipment and a 170bhp diesel engine. It also came with a full-service history.
How spacious is the interior and how big is the boot?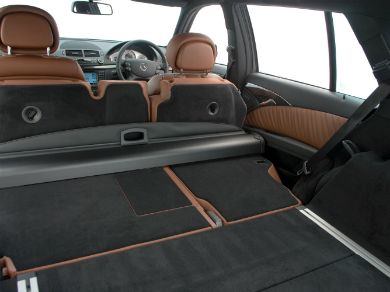 Once the boot is opened and the packing of luggage begins, it will be the Mercedes E-Class estate that holds more than any other load-lugger on the road.
It swallows 690-litres of luggage, DIY equipment or the kids' bikes. Fold down the seats and that increases to almost 2000 litres.
The cabin is spacious, especially across the back seat, and post 2007, facelift cars came with Isofix child seat mounts as standard. There are all manner of neat, practical features too, such as an integrated luggage cover and restraining net, and back seats that can be dropped via levers in the boot. Some models were ordered with an optional third row of seats, making it a seven-seater.
What's it like to drive?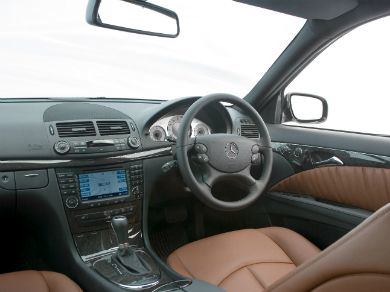 Big, sturdy and excellent at making light work of long-distance journeys. The four-cylinder engine is the one to pick for 40mpg fuel economy, and the post-2007 version had a bit more oomph. It's not sporty – but it is composed and refined at speed, and remains stable when the boot is fully laden.
A fast and frugal estate car for less than £6000: Skoda Octavia vRS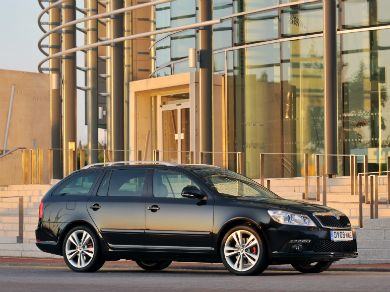 What your money gets
Tempting as it may be to consider an Audi or BMW with a potent diesel engine, our pick for a fast yet frugal estate car is the Skoda Octavia vRS. It's affordable to buy and run, and considerably more practical than, say a BMW 330d Touring.
A great example we found was a 2008, 2.0 TDI vRS estate. It had covered less than 62,000 miles and was being sold for £5500 by a private vendor.
How spacious is the interior and how big is the boot?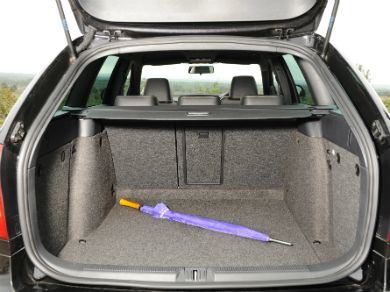 In a word: big. You get a lot of space for not a lot of money. This was one of the largest cars in its class, boasting a 605-litre boot that was more than enough to satisfy the needs of most families.
You can also seat three people across the back seat in comfort, and the driving position and front seats take the strain out of a road trip. There's also a pleasingly user-friendly layout to the dashboard, which appears as though it was designed by Mr Sensible. The two-tone seats may not be to everyone's taste, though.
What's it like to drive?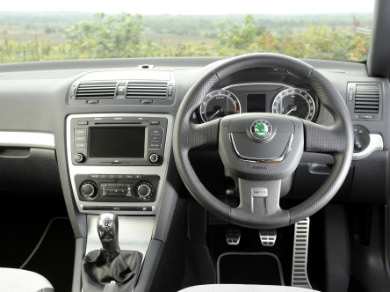 The vRS version of the Octavia is sporty but sensible. It can zip along in the outside lane of the motorway, or wind its way down a country road without breaking a sweat. This is thanks to the eager 2-litre, 168bhp diesel engine, which hauls hard from just 1700rpm. Yet when driven considerately, it can return up to 47mpg. A BMW 330d might be a touch more fun, but it won't be as economical or cheap to maintain as the Skoda.
Buying guide: the most economical family cars for under £10,000
The most reliable estate car for under £6000: Honda Accord Tourer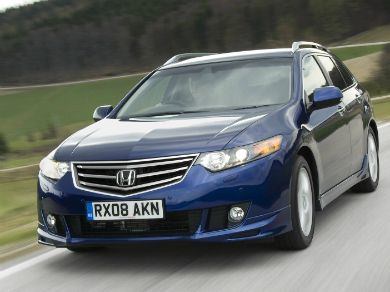 What your money gets
There's a good reason that used examples of the Honda Accord Tourer hold their value well: they are ranked as the most reliable family car on the road. Warranty Direct, which insures cars against breakdowns, says the Accord is the least likely to go wrong.
So for around £6000, we found that the more desirable diesel-powered versions ranged between 80,000 and 90,000 miles, for 2008 or 2009 models, and came with a full Honda service history. However, if you don't need a diesel, then the smooth four-cylinder petrol engine drops that figure to less than 70,000 miles.
How spacious is the interior and how big is the boot?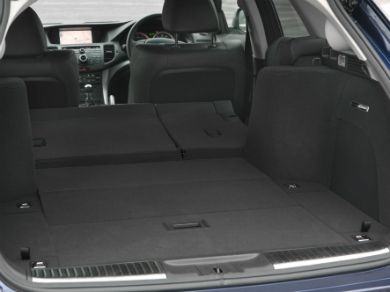 The Accord Tourer that was sold between 2008 and 2015 has a smaller boot than the model it replaced, at just 406 litres. That's because Honda's designers sacrificed some practicality in favour of making the car look as sleek and stylish as possible.
However, the cabin features all sorts of useful storage compartments, and the wide body means that the back seats can carry three adults. There's also a luggage cover that incorporates a retaining net that fastens into the roof, and the EX and Type-S trim levels boasted plenty of gadgets and gizmos to keep drivers happy.
What's it like to drive?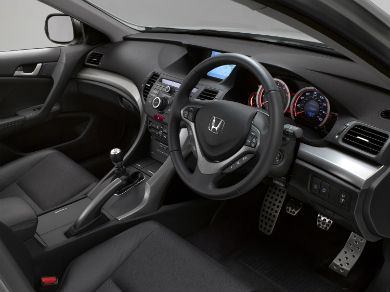 If it were our money, we'd pick the diesel-powered model, known as the i-DTEC. The 150bhp unit is one of the smoothest four-cylinder diesel engines in any car, revving freely like a petrol engine, yet returning up to 47mpg.
Honda's engineers tried to make this version of the Accord sporty to drive, and they almost got everything right. It's sure-footed and responsive, and the only slight thing that lets it down is ride comfort which is on the firm side.
---
---