Top tips for keeping your car safe
So, you've finally got your new pride and joy and it's attracting attention on the driveway. How can you make sure it stays there? Check out our top tips for keeping your car safe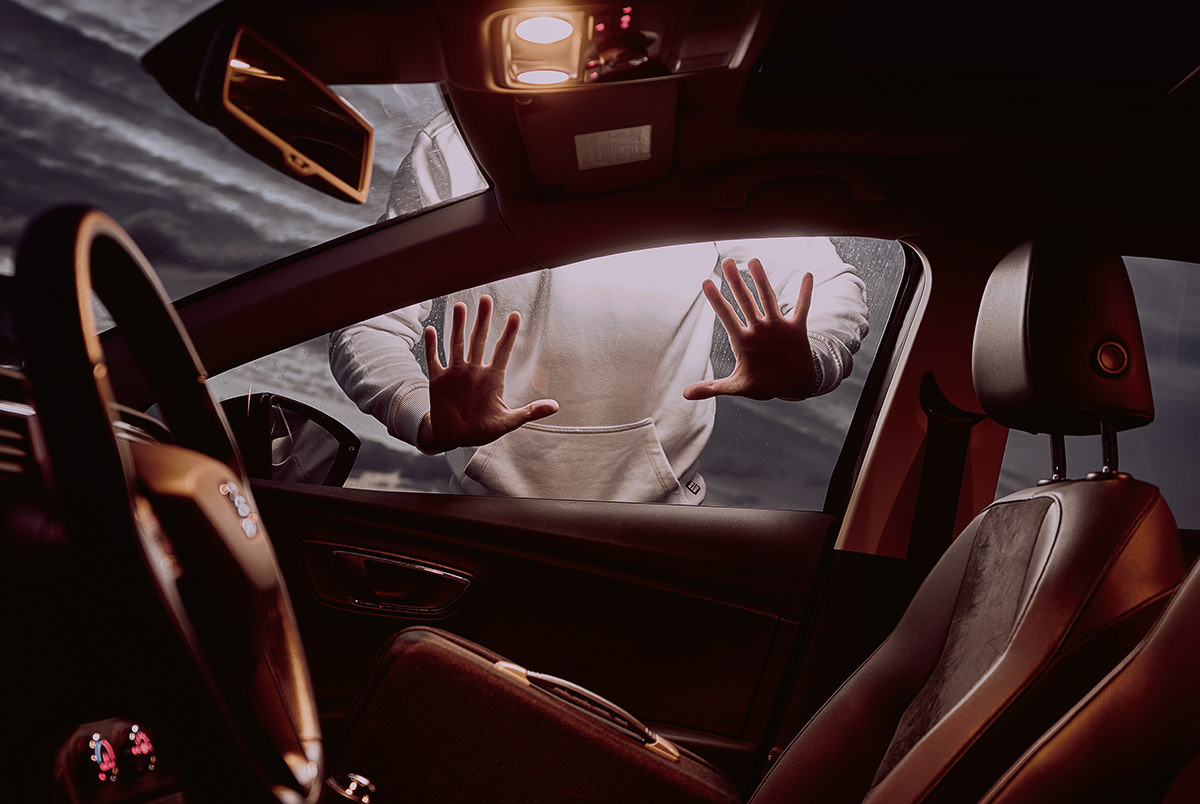 Thanks to advances in technology, car security has improved dramatically over the past few decades. But that doesn't mean you can forget about taking precautions. Every year, thousands of us are victims of car thefts, many of which may have been avoidable. In fact, data from the Office for National Statistics shows that 44% of vehicle-related thefts occurred when car doors were unlocked.
Taking just a few simple steps could reduce your risk of becoming a victim of car theft.
Here are our top tips for keeping your car safe at home and elsewhere:
Keep it locked
This one might sound obvious, but you'd be surprised how many people leave their cars temporarily unlocked and vulnerable to theft. Always lock your car, even if you don't think it's necessary. Leaving your car unlocked on the road outside your house while you grab your bag or parked up while you quickly nip to a cash machine could give opportunistic thieves more than enough time to jump in and drive away.
Keep keys somewhere safe
If you're someone who always likes to leave their car keys in the same spot, make sure it's away from the door. Determined thieves have invented contraptions that can slip through a letterbox and hook onto keys that have been left on a table or shelf near the front door.
Don't ignore keyless theft
Research by car security company Tracker found that 92% of the stolen cars they recovered in 2019 were keyless entry models. To help reduce your risk of theft, keep your keyless entry fob turned off when you're not using it and store it in a safe place. This can prevent others from intercepting the signal.
Protect car parts
When thieves approach your car, anything is up for grabs. The Metropolitan Police even recommend that you fit tamper-resistant security screws to your number plates to make it tougher for thieves to take them off. Anything you leave outside your vehicle – like a tool box or tailgate rack – is also at risk, so consider investing in a padlock or cable locks and avoid leaving anything in your roofbox or trailer if you can.
Don't leave valuables in your car
Remove temptation by removing any valuables that could catch the eye of a potential thief. And if you must keep something valuable in the car, make sure it's hidden in the boot or glove box. Bags of shopping, wallets, phones, and detachable Sat Navs are all sought after stolen items.
5 quick tips to reduce your risk of car theft:
Use a steering wheel lock to prevent thieves quickly driving away
Etch your windows to keep the interior hidden from view
Park where there's light and CCTV rather than in dark or dimly lit areas
Fit good-quality in-car security locking for an extra layer of protection
Check that your vehicle hasn't been cloned using the V5 DVLA document to check your Vehicle Identification Number is the same as the one listed
---
---