CarFinance 247 Reports Record Results
Manchester-based CarFinance 247, a specialist online motor finance broker, has reported annual growth of 280% in its last financial year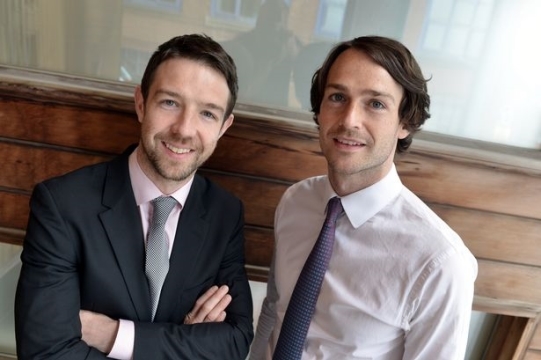 Turnover at CarFinance 247 rose to nearly £10m this year (£9.9m), from £2.6m last year, while the amount funded to consumers was £92.2m an increase of 271% on the previous year. The independently owned business is based in Ancoats and employs 165 people.
Brothers Reg and Louis Rix who founded the business in 2006 put the phenomenal growth down to their investment in technology, a fast growing passionate workforce and a shift in the market away from dealership finance1.
CarFinance 247 operates nationwide. With partnerships with some of the UK's leading lenders including Hitachi, Paragon Bank and Motonovo, it helps customers get the best rates of finance to match their personal circumstances and credit rating.
While the business dates back to 2006, when it was set up alongside Reg and Louis's online car classified business netcars.com that they sold to the RAC in February 2013, it's only in the past two years, since this sale, that the brothers have focused solely on motor finance.
Managing director Reg Rix explained: "We were actually one of the pioneers in the online car finance sector running CarFinance 247 alongside netcars.com, an online used car classified ads business.
"We sold netcars.com to the RAC having recognised the huge gap in the market to excel in the online vehicle finance market and the opportunity that being a leading Fintech company delivers.
"While we experienced fast growth in our inaugural year, the launch of our new website in September 2014 was a huge turning point. The site has helped us attract and convert a higher number of customers and is supported by a bespoke system developed by our 15-strong in-house development team that has sped processes up, improved our overall customer service and reduced the need to manually underwrite applications. No one else is using this technology or is able to currently match our level of service.
"As well as appealing to a growing consumer audience, who are now getting better deals on used cars as effectively "cash buyers", our unique service is enabling us to attract industry-leading lenders. We've added nine new lenders this year alone, going from five to 14, which means we can offer increasingly specialised products as well as offer deals not available elsewhere online."
The firm's strategy has been to use innovative consumer-led technologies to turn the market on its head and change the way the industry is underwriting car finance, delivering a much quicker streamlined process; empowering consumers to get a better deal on a used car.
The latest fraud detection services are also an important part of the process providing extra security to protect the consumer and lender partners.
Profit is being invested back into the business, with new offices, industry leading training and development programmes and exciting new functionality and features being added to its website.
Testament to the business' commitment to staff training and work environment was recognition as one of the Sunday Times Best 100 Small Companies to work for 2015. CarFinance 247 has also been awarded Best Online Broker at the prestigious The Money Awards.
Talking about CarFinance 247's future plans, Louis Rix said: "In addition to a suite of new services and website features that will go live in the near future, we are investing heavily in our marketing activities in a bid to make CarFinance 247 number one in the market and a household name.
"Our brand name undoubtedly helps us be memorable, but at the end of the day it's our technology, passionate workforce, customer service and brand development that helps us stand out in our field.
"We're confident that given the pace of growth in the past year, with further marketing support, we can take the business to new heights as the place that people think of when looking at their motor finance options."