CarFinance 247 Takes Silver in UK Financial Services Experience Awards 2016
The Manchester-based online motor finance broker is thrilled to announce that it has been awarded Silver for 'Best Use of Technology' at the glittering award ceremony in London's Park Plaza Riverbank this afternoon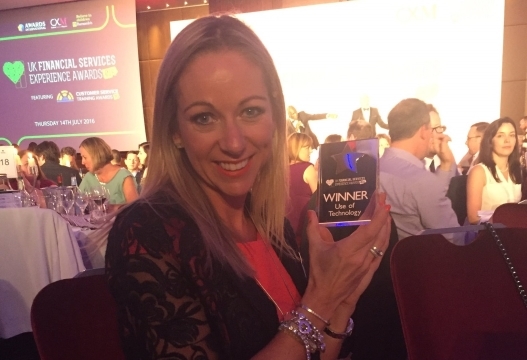 Run in partnership with Customer Experience Magazine, the UK Financial Services Experience awards celebrate best practice in the delivery and improvement of outstanding customer experience in the Financial Services sector. The independent judging panel recognised CarFinance 247's tremendous business growth as well as the company's exceptional customer engagement, showcasing its clear customer insights, innovative and creative solution as well as effective implementation.
Speaking following the presentation, Louis Rix, director and co-founder at CarFinance 247 comments, "We are very proud to have picked up this award. To be nominated against the big players in the financial sector and to be placed Silver is a real testament to the work and dedication of the whole team who work tirelessly to ensure an extremely high level of customer experience delivery."
Now in its 2nd year, the UK Financial Services Experience Awards follow on from the success of the UK Customer Experience Awards and the UK Digital Experience Awards and aim to support organisations and businesses wishing to promote an exceptional customer experience and resultant competitive advantage in the financial sector.
Previous winners of these awards include Standard Life, Nationwide, DirectLine Group, VirginMoney and Hasting Direct.
For more information on CarFinance 247 and its service, please visit www.carfinance247.co.uk or email info@carfinance247.co.uk or call 0333 247 1247