The 10 Best Family Cars With Three Or More Isofix Points
Britain might be a comparatively small island but the nation's population is growing. Not only that, more people are choosing to have three children with a greater number of families have three or more children than at any time since the 1970s.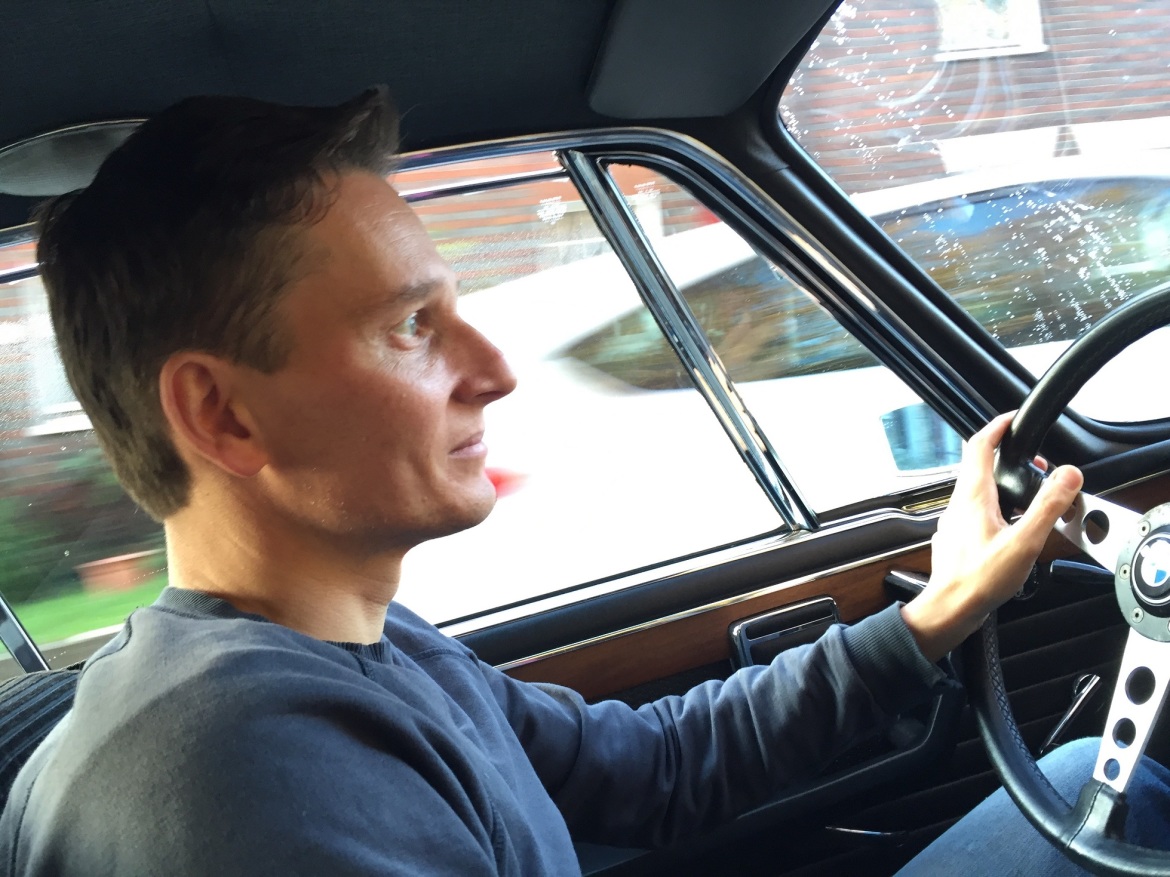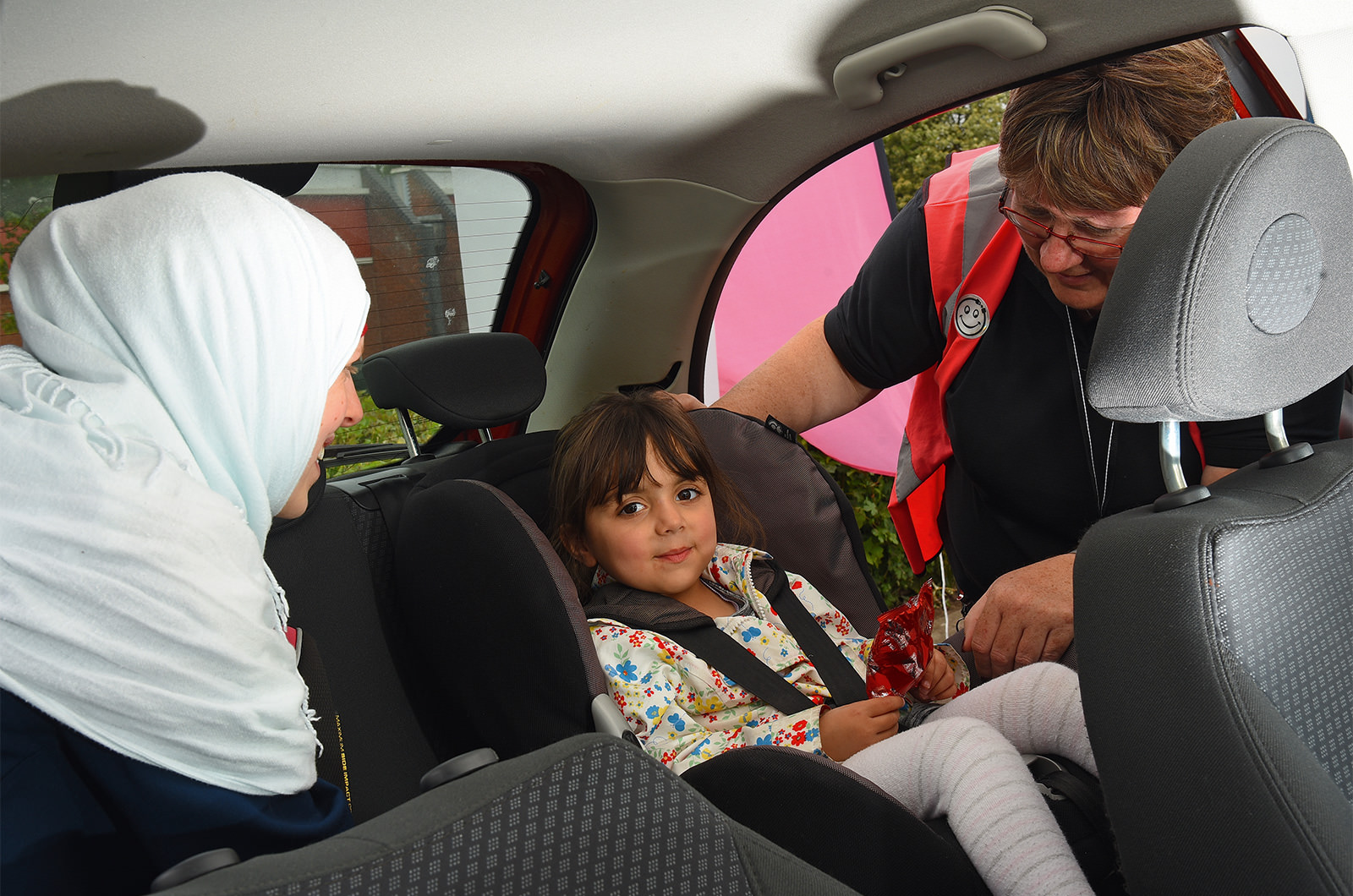 In 2017 there were 19.0 million families in the UK, a 15% increase from 16.6 million in 1996, according to the Office for National Statistics. This means more families than ever are relying on a car to get them from A to B with three young nippers, trying to figure out which cars offer three Isofix points.
Isofix is the universal latching system that allows a child seat to be simply and securely fitted. It is the safest way to install any child seat in a car.
The question is, which are the best cars with three or more Isofix points? Knowing how rushed off their feet they are, we've done the legwork for the mums and dads of Britain.
Audi Q7 (2006 – 2014)
Isofix points: 5
How much is a used one? From £6000
When it comes to buying a car with space to spread out, they don't come much bigger than the Audi Q7. The first-generation of the super-size SUV wasn't only big, though: it boasted no less than five Isofix points. Those are located on the front passenger seat, two outer chairs of the middle row and the two rearmost seats that can fold into the boot floor.
Citroen C4 Picasso (2013 – on)
Isofix points: 3
How much is a used one? From £6000
One of the best 'people carriers' in showrooms, the C4 Picasso is Citroen at its best, building clever cars for families who need practical wheels. Each of the three back seats of the Picasso come equipped with Isofix points, and because they are individual and equally-sized chairs (rather than one larger seat and one smaller seat, as is often the case) fitting in three child seats in a row could be possible, depending on the make and model of seat.
Ford Grand C-Max (2010 – on)
Isofix points: 4
How much is a used one? From £6000
Ford's Grand C-Max has as many family-friendly features as a branch of Mothercare. There are seven seats, for those times when friends or family want to come along for the ride, and sliding rear doors that give easy access and mean you won't put your back out every time you lift little ones into the car. As significant is the inclusion of four Isofix points, with three across the middle row chairs and one on the front passenger seat.
Ford S-Max (2006 – 2014)
Isofix points: 3
How much is a used one? From £2000
The original Ford S-Max was a breath of fresh air in the family car market. Unlike some vehicles of its kind, it didn't look like a crèche on wheels, drove well and has a spacious interior that really could seat up to seven people in comfort. And helpfully, the middle row of three independent seats all featured Isofix fixtures, making it ideal for young families.
Honda CR-V (2007 – 2012)
Isofix points: 3
How much is a used one? From £3000
Honda's CR-V is one of the more practical and dependable SUVs on the road. The car enjoys a good reputation amongst owners for being reliable and is equally praised for having three Isofix points across the three back seats. As always, drivers will need to carefully check which seats are compatible, but with its big boot, four-wheel drive and raised seating position it's easy to see why so many families turn to the CR-V.
Peugeot 5008 (2010 – 2016)
Isofix points: 3
How much is a used one? From £3000
We could tell you that the Peugeot 5008 is surprisingly good to drive. That it rides smoothly over poorly surfaced roads and responds keenly to a driver's inputs. But the seven-seat cabin is its winning feature, and of those, the three chairs in the middle row come with Isofix mounts. Given all models came with a panoramic glass roof, so the kids can gaze at the stars or count the clouds, this is a surprisingly good choice for a large car on an affordable budget.
Renault Twingo (2014 – on)
Isofix points: 3
How much is a used one? From £4500
Not everyone wants a large car for ferrying the family around. In fact, when it comes to doing the school run, often a small car is much easier to manoeuvre and park, keeping stress levels to a minimum when navigating the crowds. If that sounds ideal, check out the Renault Twingo. The chic, petite car comes with two Isofix points on the two outer back seats, and one (optional) on the front passenger's chair, making it a surprisingly versatile small car.
Seat Alhambra (2010 – on)
Isofix points: 5
How much is a used one? From £7500
Family cars don't get any more practical than this. The winning feature of the Alhambra is it's large, sliding back doors that make it easy for kids to get in or out, and mean parents won't end up putting their back out trying to lift little ones in. The seven individual seats are extremely comfortable, and for child seats, you'll be spoilt for choice, as all five rear seats feature Isofix fittings.
Vauxhall Astra (2015 – on)
Isofix points: 3
How much is a used one? From £ 7000
It's almost unheard of for a family hatchback to have three Isofix mounting points for child seats across its back seat, but that's what you get in the current Vauxhall Astra. However, drivers that wish to take advantage of such a feature must make sure that their child seats can fit side-by-side, ideally by taking them to a Vauxhall dealer and trying the Astra for size.
Volkswagen Touran (2015 – on)
Isofix points: 6
How much is a used one? From £ 15,000
The number of Isofix points on the latest Touran suggests that someone at Volkswagen understands what it's like to be a parent of young children. All five rear seats are fitted with the child seat mounts, and it's possible to add an optional, sixth fixture to the front passenger seat, making this a seriously versatile family car.
More helpful advice: SUV, estate or people carrier – which makes the best family car?
---
---