Used Car Buying Guide: Vauxhall Astra (2009 to 2015)
This guide aims to take used car buyers through the family hatchback that competes against the Ford Focus and Volkswagen Golf - The Vauxhall Astra - to evaluate whether this could be the next car for you.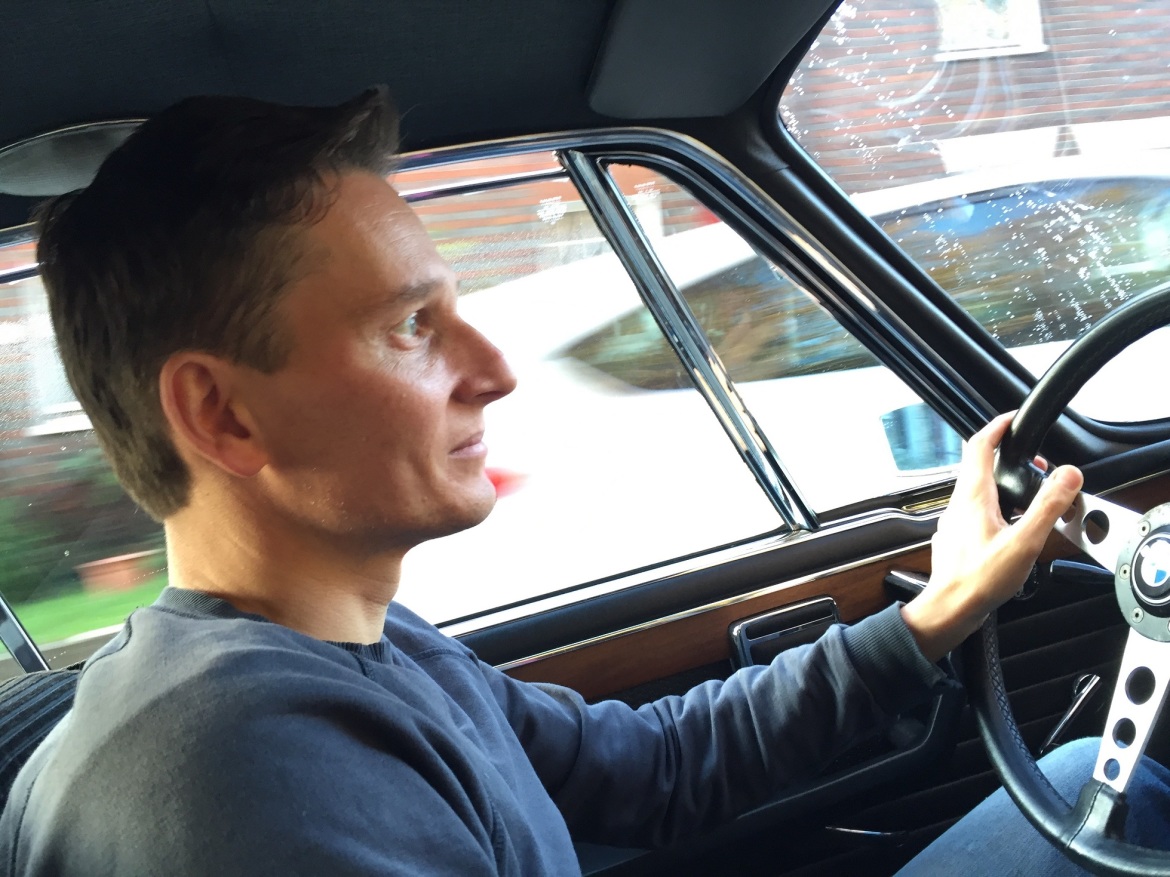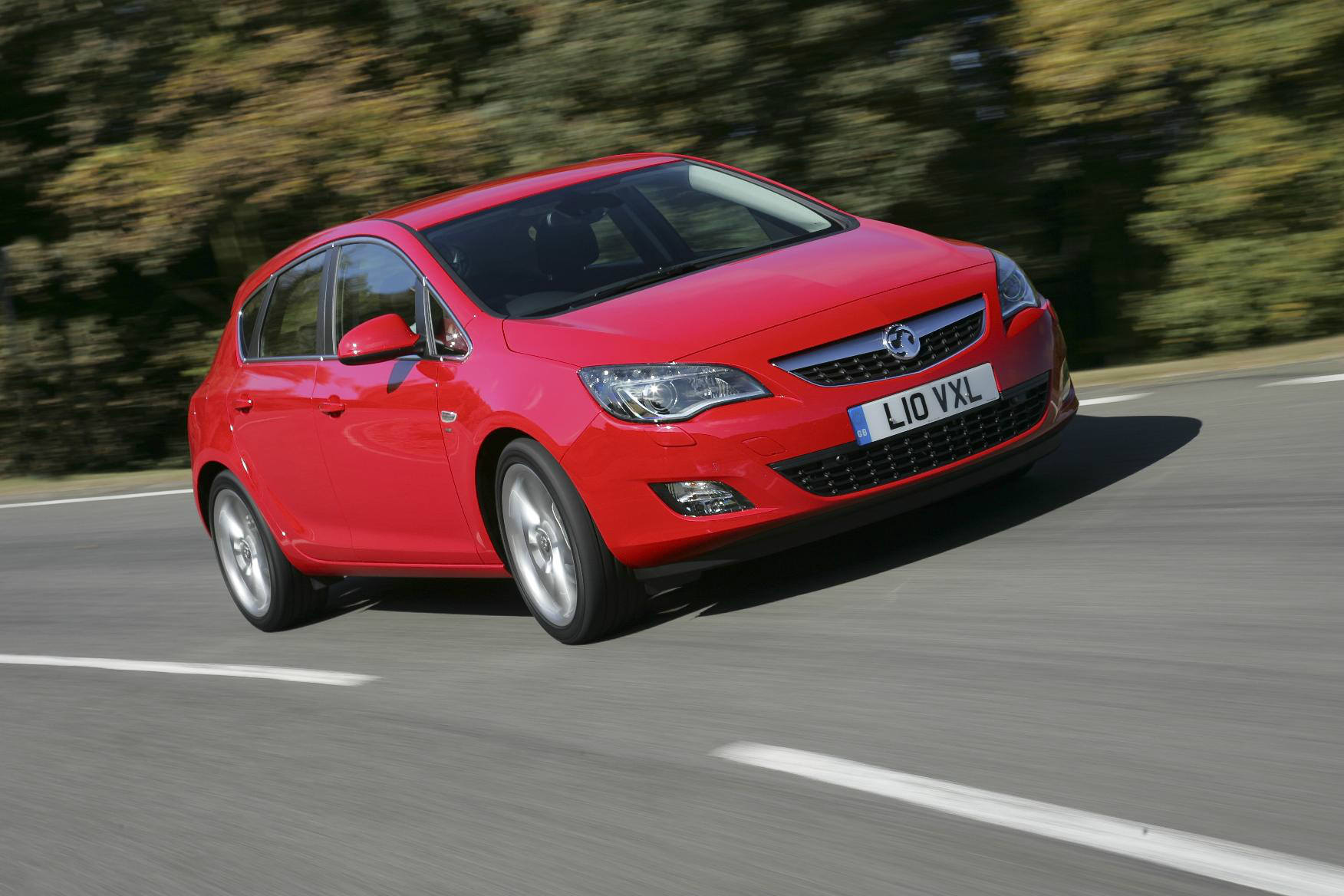 What is it?
This is a widely available family hatchback that competes against the Ford Focus and Volkswagen Golf.
What's it good at?
When it comes to choosing a used family hatchback that is good value for money, the Vauxhall Astra has to be at the top of any buyer's shortlist. It's a solid all-rounder and because of its popularity buyers are spoilt for choice.
Which version is this?
This guide gives used car buyers an overview of the sixth-generation Astra. It went on sale in the UK in 2009 and was updated with a facelift, in 2012. It remained on sale until 2015.
Which other small family hatchbacks are also worth a test drive?
The obvious rivals are the Ford Focus and Volkswagen Golf. But there's so much more choice in the family hatchback market. For example, some drivers might prefer a posh badge on their bonnet, in which case the Audi A3, BMW 1 Series and Mercedes C-Class are also worth considering.
Other value-for-money models include the Honda Civic, Kia Cee'd, Hyundai i30, Peugeot 308, Skoda Octavia and Seat Leon.
The interior: Vauxhall moved upmarket
With this generation Astra, you sense that the designers at Vauxhall had had enough of the critics and some customers labelling the Astra as boring. So they went to town, giving the hatchback a handsome body and equally stylish interior.
Take the dashboard. It has a dramatic, sloping layout that looks racy. Yet it is also packed with plenty of features – and buttons – that drivers expect from a modern hatchback for families.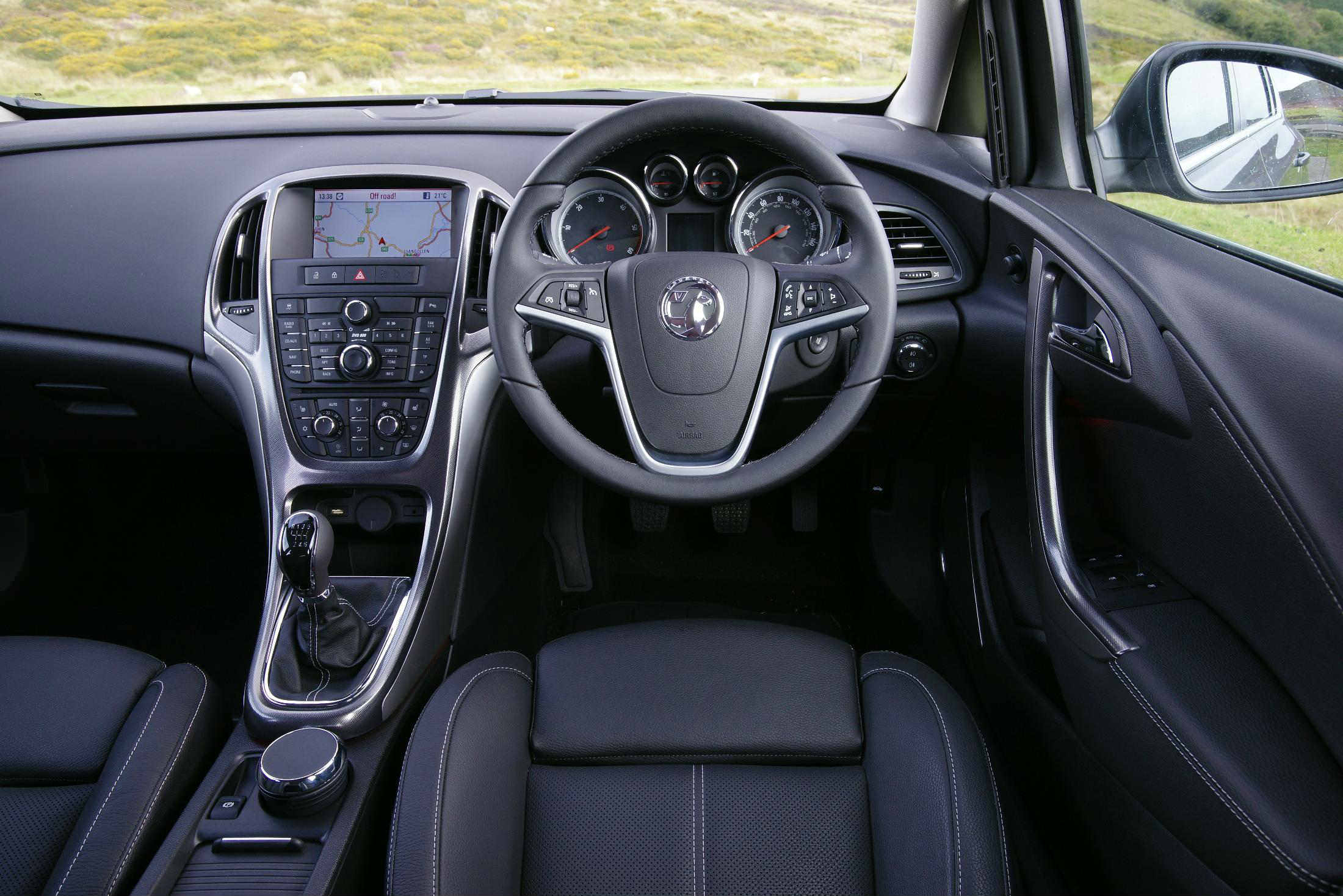 The materials used also took a step upmarket. Prod and pull at everything around you and the Astra feels built to last. Some cars are better still, in this respect – notable the Audi A3, BMW 1 Series and VW Golf – but the Astra is by no means a disappointment.
With multi-adjustment for the steering wheel and height adjustment for the seat, finding the right driving position is easy. Four adults can sit comfortably in the Astra's cabin, but with three across the back seat, things can get on the snug side, in part because of the low roof (which gives the car its sleek style) and the way the tops of the doors lean inwards.
With boot space of 351 litres or 776 with the back seats folded, the Astra is about average for cargo space, dealing reasonably well with pushchairs or a week's shopping.
Gadgets: well equipped
As a big-selling car that has to appeal both to private buyers, company car drivers and rental companies, Vauxhall made sure that the 2009 Astra offered something for everyone.
The entry-level trim, called Expression, included air conditioning, a CD player, electric and heated mirrors, front and side airbags, remote central locking and two sets of Isofix anchor points for child seats.
Design added alloy wheels, remote control for the audio system and cruise control. Step up to a Sri and as well as different alloy wheels and some body styling modifications, sports seats, a trip computer and front fog lights were added.
Find a flagship Elite version of the Astra and it will also come with climate control, heated front seats, leather trim and lumbar adjustment for the driver's seat.
Safety: 5-star Euro NCAP rating
Vauxhall fitted traction control and ESP stability control to all Astras. The car also boasted emergency brake assist, to help shorten stopping distances, and performed exceedingly well in independent crash tests, carried out by Euro NCAP.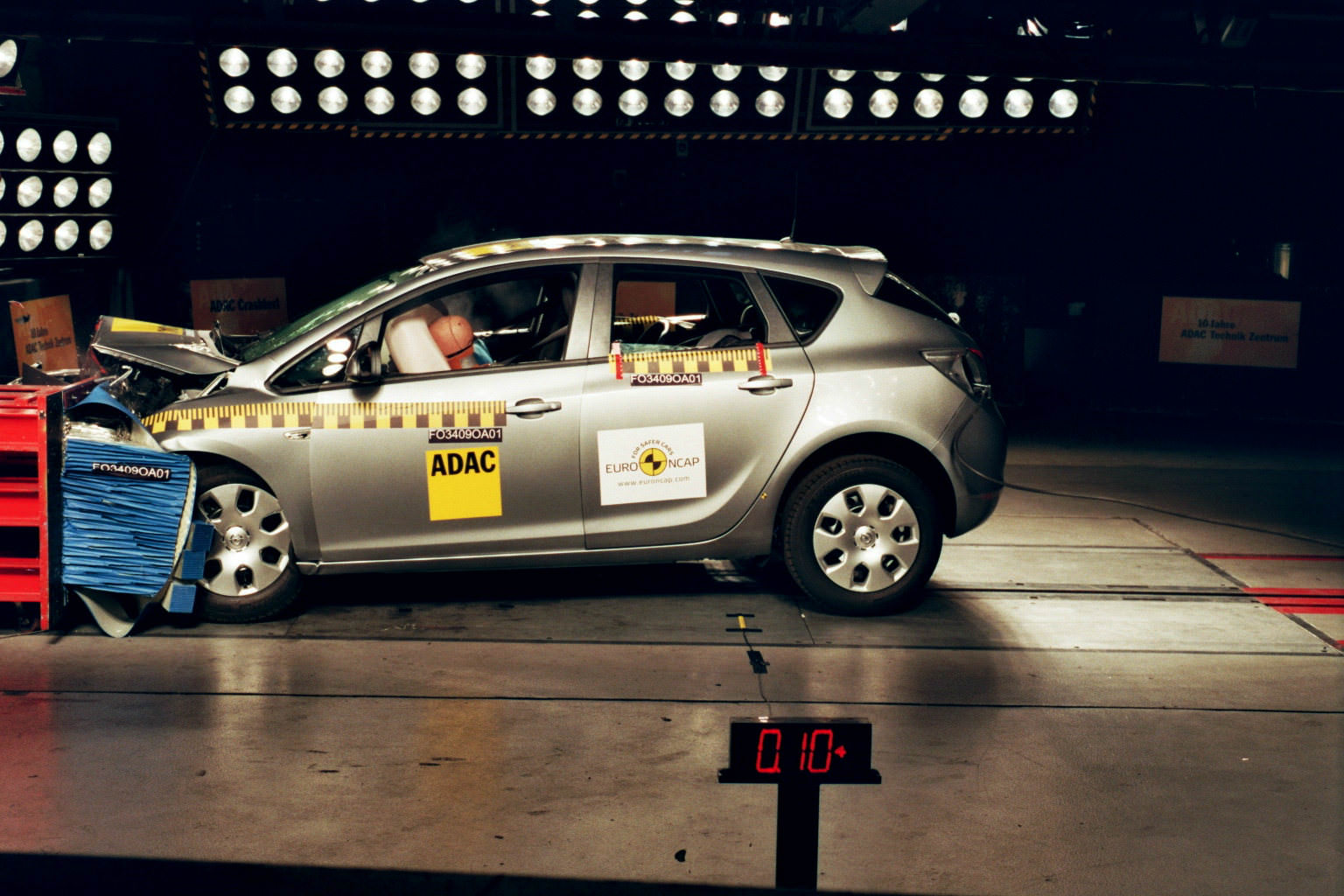 The safety organisation awarded the Astra a maximum five-star rating and also praised its child protection ability.
The drive: better than you expect
Drivers who don't expect great things from the Astra might be pleasantly surprised. In its day, it proved good enough to impress one of Vauxhall's toughest critics, Jeremy Clarkson.
Describing the car's selection for Top Gear's Star in a Reasonably Priced Car segment, Clarkson wrote: '…keen viewers of the show will have noticed a problem. The Astra is actually a bit too good. Where its predecessors understeered and ran out of revs, it grips and goes.'
A Ford Focus is a little more precise, and a VW Golf is a smidgen more comfortable, but in the grand scheme of family hatchbacks, the Astra is pretty good to drive and makes an excellent long-distance tourer.
Best for fuel economy: 1.7 CDTi ecoFLEX stop/start
Some hatchbacks could better the most frugal version of the Astra, but its potential fuel economy of 76mpg is still nothing to be sniffed at, and with CO2 emissions of 99g/km it's exempt from road tax.
Best value for money: 1.6 VVTi SRi
When it comes to picking up a bit of a bargain, drivers should start their search with petrol-powered Astras. The 1.4-litre is on the puny side, especially if you'll be packing the family of passengers aboard, whereas the 1.6-litre version gives a more reassuring performance for precious little more money.
Budget planner: what you get for your money
£3000: 2011 11-reg Astra 1.4 VVTi Exclusive, 104,000 miles
This is where prices start for sound Astras that have a complete service history and sensible mileage.
£5000: 2012 12-reg Astra 1.6 VVTi SRi, 50,000 miles
With half the miles on the clock compared with a £3000 example, this is where more drivers will be comfortable spending their money.
£7,000: 2014 14-reg Astra 1.7 CDTi ecoFLEX Elite, 37,500 miles
At this price level, you can expect to find post-facelift models with low mileage.
Not a fan of Vauxhall? Find more helpful used car buying guides here
---
---