Welcoming David Miller and Briony Sheard to the 247 Group
New appointments made to strengthen our Finance and Marketing divisions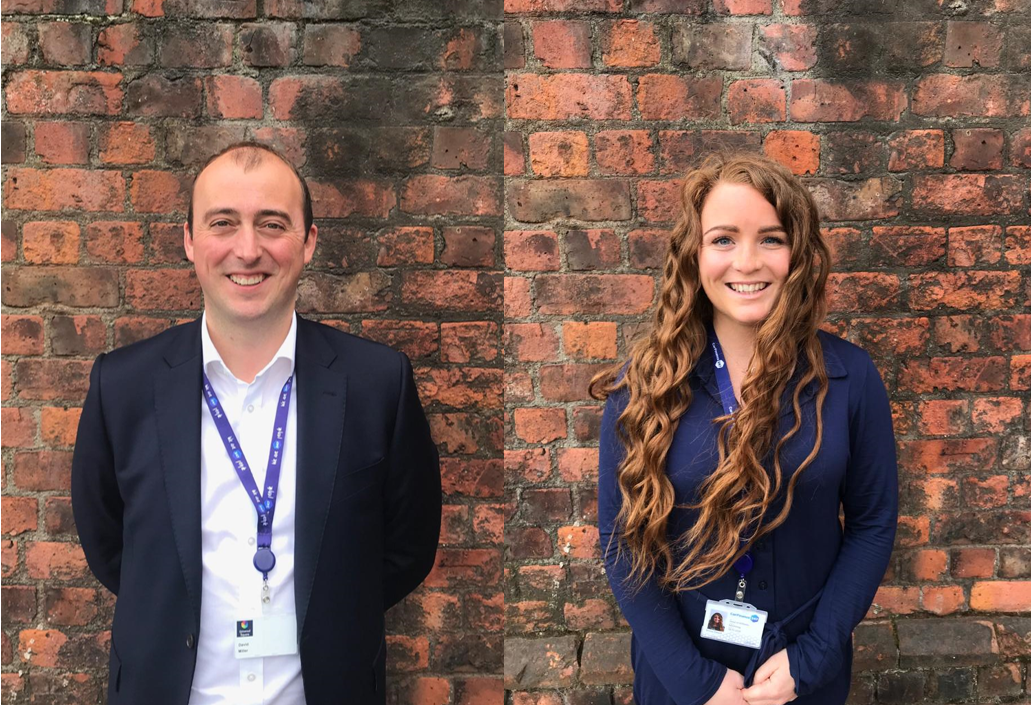 A very warm welcome to David Miller, 247 Group's new Chief Financial Officer
David has a strong financial background having worked for over 12 years in banking, initially training with Barclays on their graduate scheme in 2006, and working up to his most recent role as the Financial Director at The Cooperative Bank PLC. David has successfully led large teams across the industry responsible for financial planning, performance & analytics, economics function, investor relations, running the banks cost base, investment portfolio, capital management and the defined benefit pension scheme relationships.
A family man, David relocated from Wandsworth to Wilmslow after the birth of his daughter and looked for an opportunity that allowed him to experience something new. Having grown up in a family business, he was very comfortable with this environment and liked the idea of working in one again. This is how Reg and Louis Rix, Founders and CEO's of CarFinance 247 caught David's attention:
"They're both open, engaging and incredibly driven yet at the same time – very different. I like this. They complement each other, the fact that they are different means they achieve so much more. "
As well as implementing process and structure, David is here to help the business grow; Finance will allow the business to predict, forecast, budget and continue in its success. When asked how our Digital Evolution will influence finance, David understands the need for Fintech and technology in the financial sector;
"What technology can do is what differentiates financial professionals from accountants. We can translate the idea into a financial model to assess its financial viability"
Commenting on his new role, David said;
"People keep asking me how it's going. I can honestly say I've never worked in a place like this. It's so open and collaborative and the culture here is great."
We are proud to announce a brand new role and welcome Briony Sheard as CarFinance 247's Head of Digital Acquisition
Briony studied Marketing at Bristol University before storming into her career. Predominantly specialising in affiliates, Briony also dabbled in display, social acquisition and loyalty. Previously based in London, she relocated to Manchester five years ago after taking time out to travel around South America - and has never looked back! Her successful career has seen her head up Affiliates, Marketing and Digital teams before her most recent role in strategy. This combined with her personable nature and commercial understanding of data meant she was the perfect person to fill CarFinance 247's brand new role;
"I've loved exploring all areas of the digital marketing mix over the years, so it's great to be able to use this to shape the digital strategy here at CarFinance 247, and I can't wait to get started."
As Head of Digital Acquisition, Briony's aim is to cover all Digital Media Channels including PPC, Affiliates, Display, Paid/Organic Social & ECRM, bringing all channels together to drive growth and efficiency in spend.
Commenting on her new role, Briony stated;
"The energy, drive and attitude of Reg and Louis (Rix) comes across the whole of CarFinance 247. The company is at such a pivotal point in its evolution. The opportunity here excites me and I love the offices!"
Welcome to the family Briony and David!
Find out more about careers at CarFinance 247 here.