Car write offs: how to check and what to do
Wondering if a car you own or one you're thinking of purchasing is still safe for the road? Here's what you need to know about checking car write offs.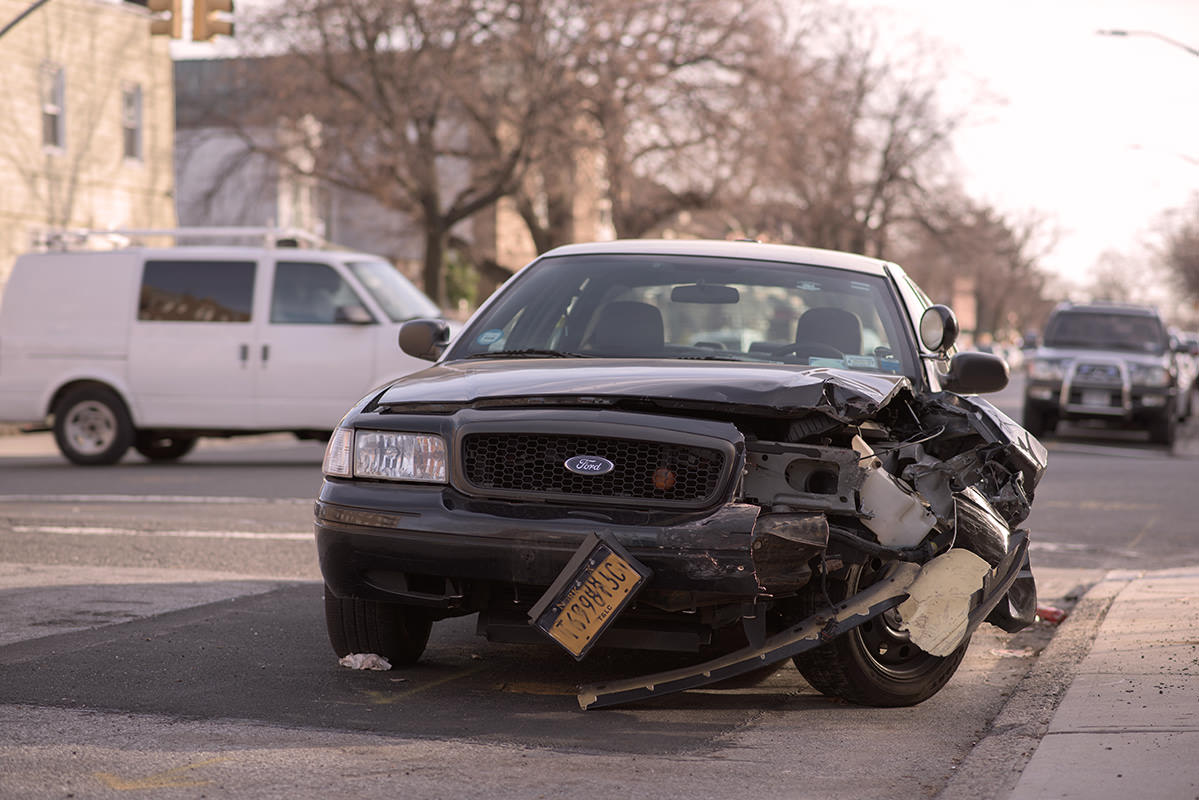 When it comes to driving around in your pride in joy, the term 'car write off' is enough to strike fear into any motorist.
Whether you've been involved in an accident or you're simply checking the history of a used car that you're thinking of buying, it's always handy to know the car write-off process.
When is a car a write off?
There are several ways a car can get damaged, including road traffic accidents, fires, vandalism or even flood damage. Determining whether a car is a certified write off depends on the significance of the damage.
If your insurance provider assesses the damage of the car and decides it's unsafe or too expensive to fix, they'll deem it a car write off. As a rule of thumb, if the cost to repair a damaged car is more than half the value of the car itself, it's likely to be written off. However, every insurance provider is different, so it's worth discussing your situation with them.
What are the four categories for car write offs?
As we covered before, there are four different car write off categories – Cat A, B, S and N.
When you check a car write-off, you shouldn't see any Cat A or B for sale. Cat A is given to cars that have suffered irreparable damage and aren't deemed roadworthy. These are often crushed.
Similarly, Cat B cars can't be sold for road use. Although, any undamaged parts can be sold.
Cars that fall under Cat S have usually endured structural damage but can still be sold and repaired – with the right amount of TLC, of course.
Cat N cars, on the other hand, are normally the easiest to repair. This category is for cars which have surface or cosmetic damages that haven't affected its core structure.
If you're considering buying a written off car or are keen to splash out and get your damaged one repaired, it's worth checking insurance quotes first. Insurers can be sceptical about write-offs and may charge higher premiums. You may even have to call in an independent engineer to inspect it before the insurance company agrees to provide cover.
What should I do if my car is written off?
If your car has been damaged, you should contact your insurance provider as soon as possible – even if you don't want to make a claim.
Once you've exchanged all the information required, the insurer will make the all-important decision on whether your car is a write off or not.
If they think it's a car write off, they'll give you an agreed market value for the damaged car and take legal possession of it until you manage to sell or scrap it.
For Cat N and S car write offs, you can refuse the agreed market value offer. But you'll need to let the insurance company know early on before they contact a salvage firm to deal with the handing over of the vehicle.
If your car is on finance, you may find the settlement figure from the insurer doesn't cover the payments left on your finance agreement. In which case, you could be asked to continue paying for it every month, or in some cases, they may want you to pay the outstanding amount in full. The best course of action is to give your finance provider a buzz and see what they can offer.
The other step you must take is to tell the DVLA that your vehicle has been written off. To do this, you'll need:
Your insurance company's name and postcode
Your vehicle registration number
Your 11-digit reference number from the yellow section of the vehicle log book
How to check if a used car is a write off
Before purchasing a used car, it pays to channel your inner Hercule Poirot and do a bit of investigation work. The good news is that the insurance industry keeps a database of vehicles that have been written off. So, the best place to start is to give your chosen provider a call.
If you still want to purchase a Cat S or N used car after completing a car write off check, consider getting a qualified repair specialist or mechanic to conduct an inspection beforehand. They'll help you decide on whether the used car is an investment worth making or not.
Need some help getting back on the road? Get a quote for car finance today. Rates from 7.9% APR. Representative APR 21.9%.
---
---