Which car's got the biggest boot? Britain's most boot-iful motors
Having a big boot is vital for many drivers. Whether you want to carry push chairs or put the seats down and bung a bike in the back, boot size can make all the difference to the way you lead your life.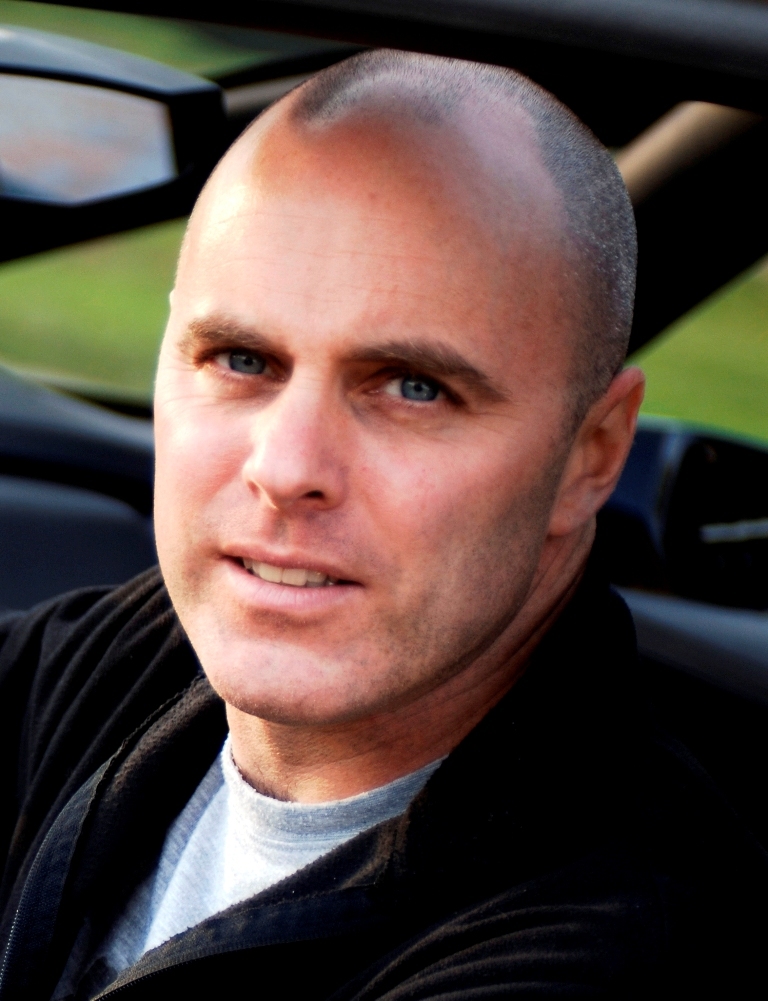 If you want a car that's going to swallow a family of five's luggage on a regular basis, you'll want a car with a big boot, whether the seats are up or down. But then again you might be a mad keen DIY-er, fancy a bit of antique dealing on the side, or perhaps need a car you can stretch out and sleep in. If that's the case, you'll want to know which cars have the biggest load space when the rear seats are folded.
We took every large estate, SUV and MPV that was available new on the market in 2014. We then crunched boot capacities in litres and split them into two classes: back row of seats up (that's the middle row in seven-seat models) and all the back seats folded. Here are our top five in each category.
Biggest boots with five seats
The Mercedes ML boasts the biggest boot space with five seats at a whopping 1025 litres. First on sale in the late 1990s you can pick up early versions of the ML for less than £1000. Pay £10,000 and you'll get a 2008 or 2009 model, depending on mileage.
The SsangYong Rodius MPV in second place is favoured by taxi drivers the world over. It boasts an 875-litre boot with the middle row of three seats still in place. Although only available in the UK as a seven seater, that huge boot probably explains why it's sold in its Korean homeland as an 11 seater!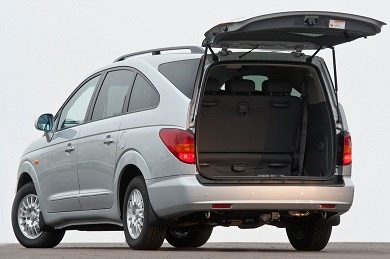 Two other SUVs, the Jeep Cherokee and the first-generation Audi Q7 are next on the list. The big Jeep has a 780-litre boot; the Audi 775 litres. They're followed by the first of the estate cars in the big five: the Mercedes E-Class. This has a luggage-swallowing 695-litre boot. And that's before you've collapsed the middle row of chairs. With those down, the Merc still eclipses motors such as the Toyota Land Cruiser, BMW X5 and Porsche Cayenne.
Biggest boots with two seats
The Rodius may not be a looker – it was christened the Odious by one joker – but it's certainly practical. Remove the rear seats, fold the middle row flat and you have acres of space. Well, 3145 litres of it, which puts this MPV in van territory. Although the Rodius does feel a bit cheap inside, in terms of space per pound, it's hard to beat. And with £7000 buying a 2012 or 2013 registered model it represents terrific value for money.
Next up is the ever-popular Land Rover Discovery 4. This has 2560 litres of load space when all the seats are folded. And the beauty of the Disco 4 is that all that room is combined with a high-quality interior, comfortable ride, and of course Land Rover's famous go-anywhere ability. The downside is models going for less than £10,000 are few and far between and tend to be high mileage, although they are out there.
Once upon a time, the SEAT Alhambra and Ford Galaxy – the third and fourth biggest load carriers ‑ were essentially the same car. That's not the case anymore. Fold all seven of their seats flat and the Spanish motor Flamencos its way in front of the Ford with 2430 litres of space compared with 2325. The SEAT represents decent value for money too: £8000 will buy you a 2011 model. Where the Ford does have an advantage is in availability. There are loads of them around. And there's a variety on offer from £3000 upwards if you don't mind a high miler.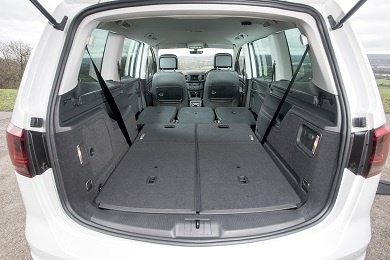 Fifth on the list is the Mercedes GL-Class with 2300 litres of space when all bar the front two seats are folded. It's got a plush interior with lots of equipment and loads of space. But for £10,000 you'll have to settle for something that's done north of 140,000 miles.
---
---