Rix Brothers join forces to support charity with Virgin STRIVE Challenge
Reg and Louis recently swapped their suits and phones for Lycra and bikes and took part in the Virgin STRIVE Challenge to raise £20,000 for Big Change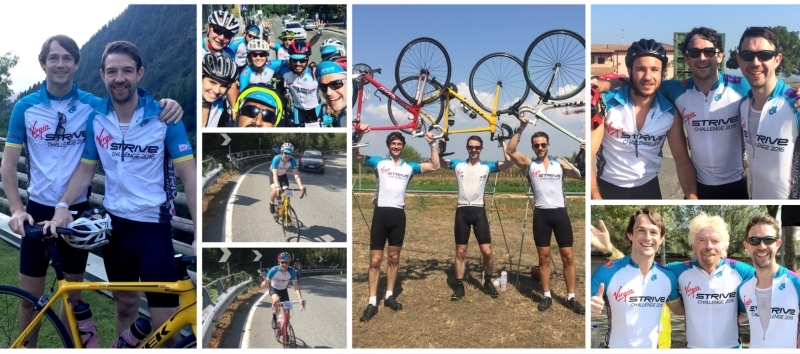 The full route saw a gruelling thirty day adventure from the base of the Matterhorn in Switzerland to Mount Etna in Sicily… entirely under human power. Their challenge saw them join the rest of the team for 5 days during Stage 2 and cycled from Rima San Guiseppe to Magliano, a total of 745km around Italy (approx. 150km a day).
Big Change is a fantastic organisation helping to support young people and accelerate their development, helping them to thrive in life and directly addresses the inequality of life chances for young people.
The money raised will support high potential projects that do three key things:
1) Give young people the skills to believe in themselves and drive change in their own lives and the world around them
2) Help young people access the opportunities they need to develop and grow
3) Create environments of support for young people where change is possible - often that means understanding and working with key adults including parents, teachers and social workers.
Louis commented on his challenge: "We were very proud to be taking part in such an important charity challenge. Reg and I both enjoy cycling but this really pushed us to our fitness limits with the terrain and distance a real test but the end goal of raising much needed money for such a brilliant charity kept spirits high and everyone highly motivated."