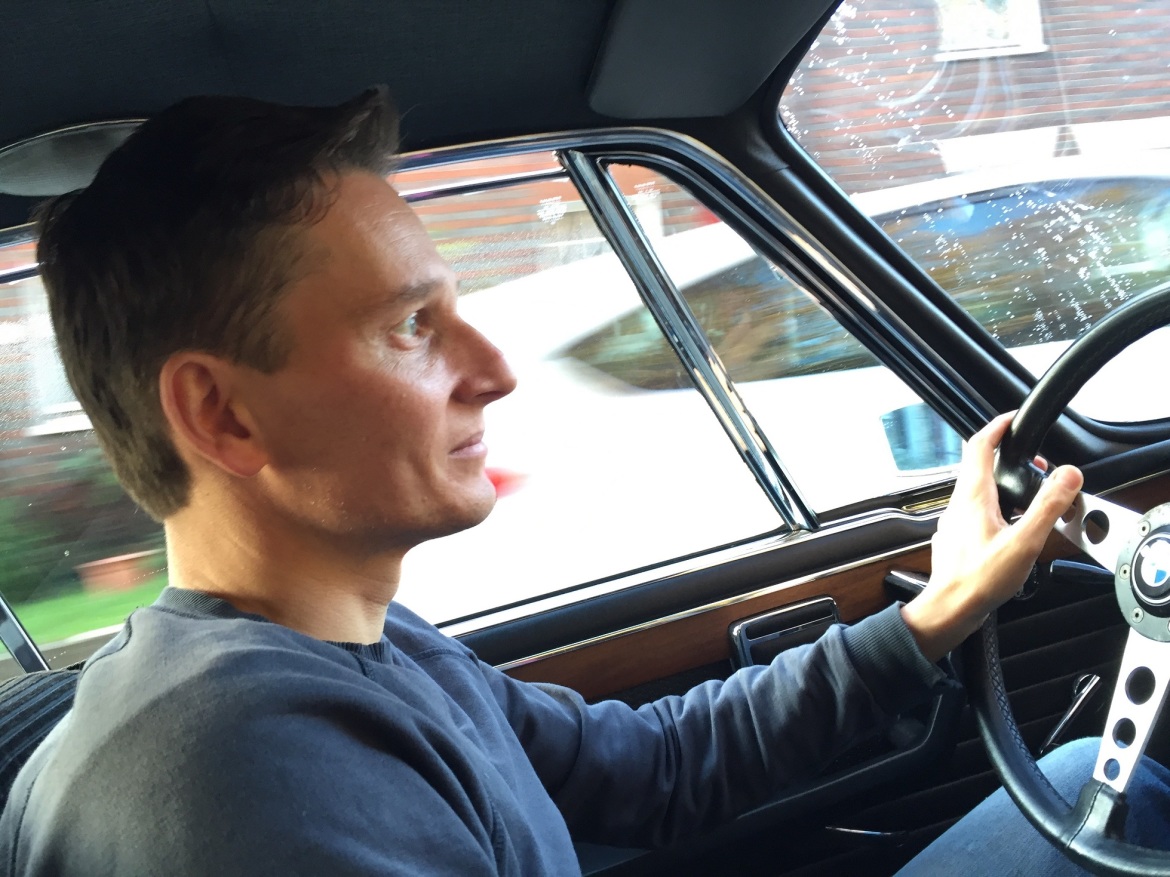 Some car makers offer a sunroof or panoramic roof as standard with their models. Others will charge drivers to add them as an optional extra when ordering the car from new.
There are plenty of upsides but several less than obvious downsides to having a sunroof. So before searching for the perfect used or new car that offers a window on the world above, consider the following to make sure you pick the best for your needs.
What's the difference between a sunroof and panoramic roof?
Put simply, one is much larger than the other. A sunroof is typically compact and situated above the front seats. A panoramic roof can span almost the full length of the roof. However, there are detailed differences.
What is a sunroof?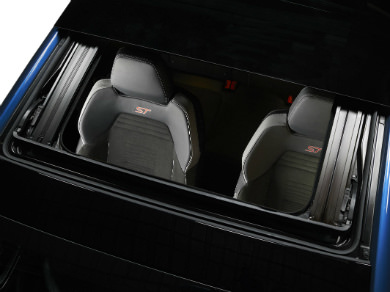 A sunroof is a panel in the roof that uses electrically powered motors to open at the touch of a button. There are two types of sunroof. The first is made from steel. The second, and more common, is a glass panel. They will either slide backwards to let lots of light and air in through a large opening, or they can be tilted upwards, to provide just a slight breeze.
What is a panoramic roof?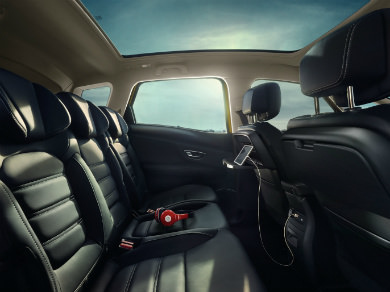 Extremely popular on larger cars for families, a panoramic roof will be made from laminated glass, and tends to span both the front and rear seats. Drivers and passengers alike appreciate the extra light and airy feeling it can give a car's interior.
Some cars, such as the Renault Scenic, have a glass roof that's fixed in place. It can't be opened so when the sun is blazing, either blinds will need to be closed or the air temperature turned down to prevent the cabin from heating up like a greenhouse.
Other cars, such as the Volvo XC90, have a two-piece panoramic roof. This enables the front section to be opened to the elements, as it lifts and slides back over the rear section. It's a neat feature, as you benefit from the best of both worlds.
Is there much price difference?
It varies from car to car, and depends greatly on whether or not the roof can be opened or not. On a small car like the Fiat 500, a fixed glass roof costs £375. An opening electric glass sunroof is £650. On a larger car, such as the Nissan Qashqai, a fixed panoramic roof costs £450. Mercedes charges £995 for an opening panoramic roof on its big-selling C-Class estate, while on a BMW 5 Series an electric glass sunroof is a £995 option.
What features should buyers look for?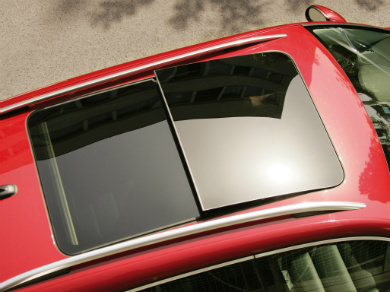 Whether you're adding it to a new car or want your used car to have a roof with a view, one of the most important features to have on any opening roof is an anti-trap system. When the roof is closing, this detects when there is an obstruction and prevents it closing.
Glass panels should have a tint and UV light protection, and ideally a blind or panel that can be closed to provide shade when desired.
What are the downsides to having a sunroof or panoramic roof?
They will usually rob the interior of some headroom, typically on the outer seats, as their mechanism has to be integrated within the car. And they add weight high up in the vehicle, because the glass is heavier than steel or aluminium body panels. This can have a slight effect on how a car feels to drive. They will also produce a lot of drag against the airflow when opened, which will nibble away at the fuel consumption. And there's the potential for components to go wrong in years to come.
Popular