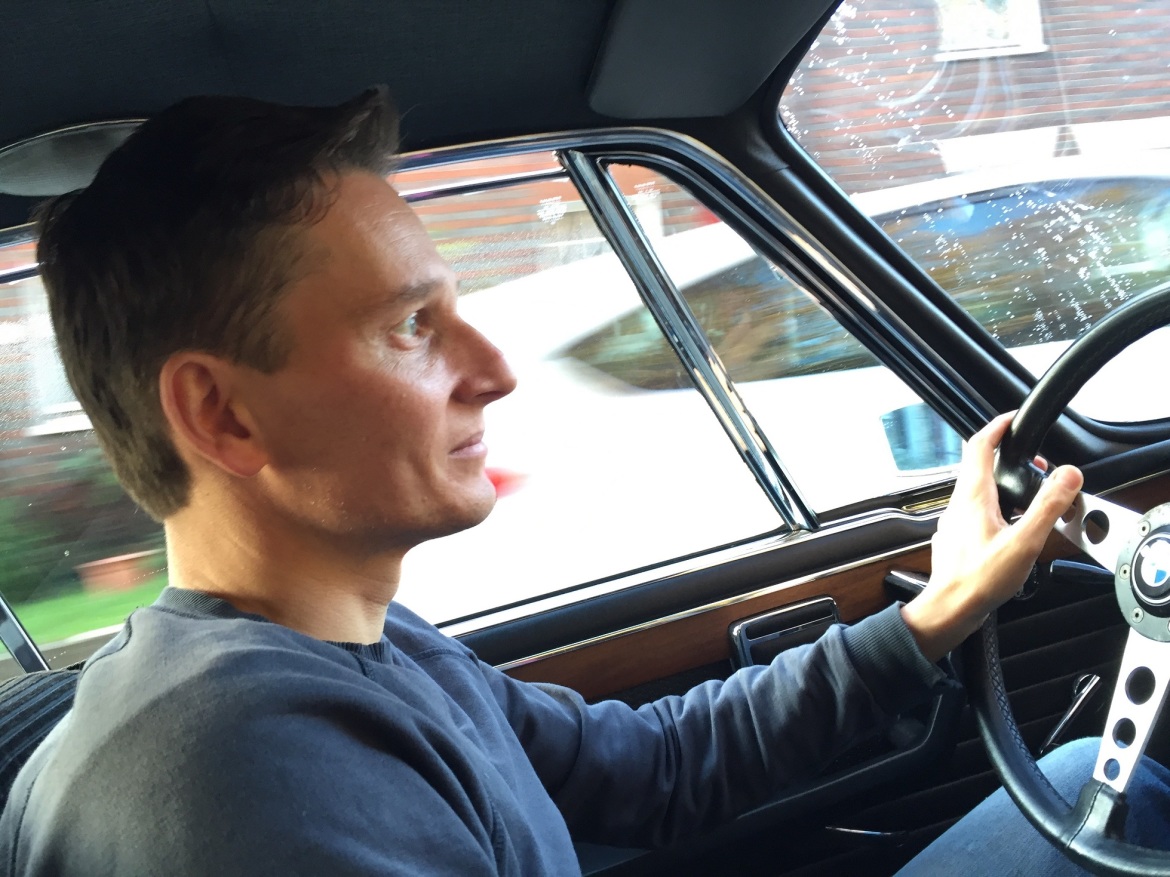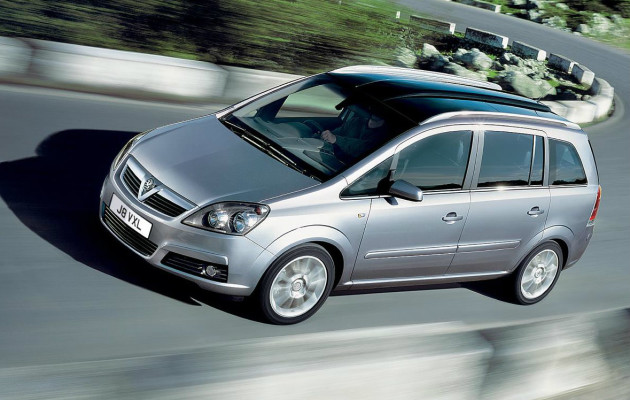 Which other used people carriers are also worth a test drive?
People carriers or multi-purpose vehicles (MPVs) have fallen out of fashion somewhat, as the majority of Britain's drivers hanker after SUVs. But you know what? A people carrier is often the better car.
Models to check out must include the Ford S-Max. It's pretty much the benchmark amongst seven-seat MPVs, offering lots of space, a robust cabin and a surprisingly enjoyable driving experience.
The Citroen C4 Grand Picasso is equally good, and the current version just falls within the £8,000 upper price range of the Zafira. It's the more modern of the two, and seriously spacious, so be sure to give it a test drive.
A third contender is the Renault Grand Scenic. It lacks the outright space of the S-Max and C4 Grand Picasso, but there are some bargains to be had that could prove tempting.
If you want something with a posh badge on the bonnet, try the BMW 2 Series Gran Tourer, Mercedes B-Class or Volkswagen Touran. You will have to pay more, though, for these.
The interior: space for seven to sit in comfort
At the heart of any people carrier is its cabin. Buyers demand space to stretch out and here the Zafira delivers. It boasts seven seats as standard and was the first car of its type to offer such a feature, way back in 1999.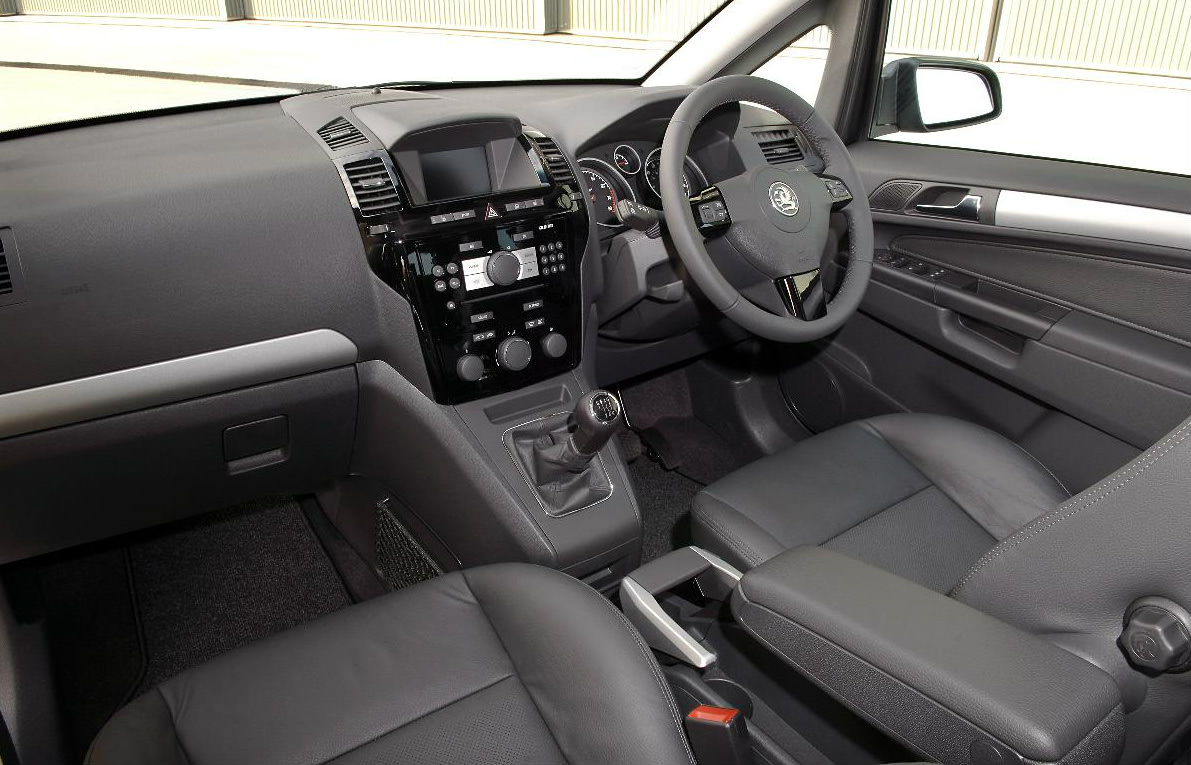 Our pick of the Zafira range would be the post-2008 cars, as these benefitted from a facelift that gave the interior a more upmarket vibe. The versatility of the car remained the same though, meaning the middle row of three seats – well, it's more like two full-size chairs and one half-size seat in the middle - all fold down independently of one another or tip out of the way to give access to the back row. The seat base also flips up, like a cinema chair, and the entire row slides forward on rails, freeing up space for furniture or runs to the tip.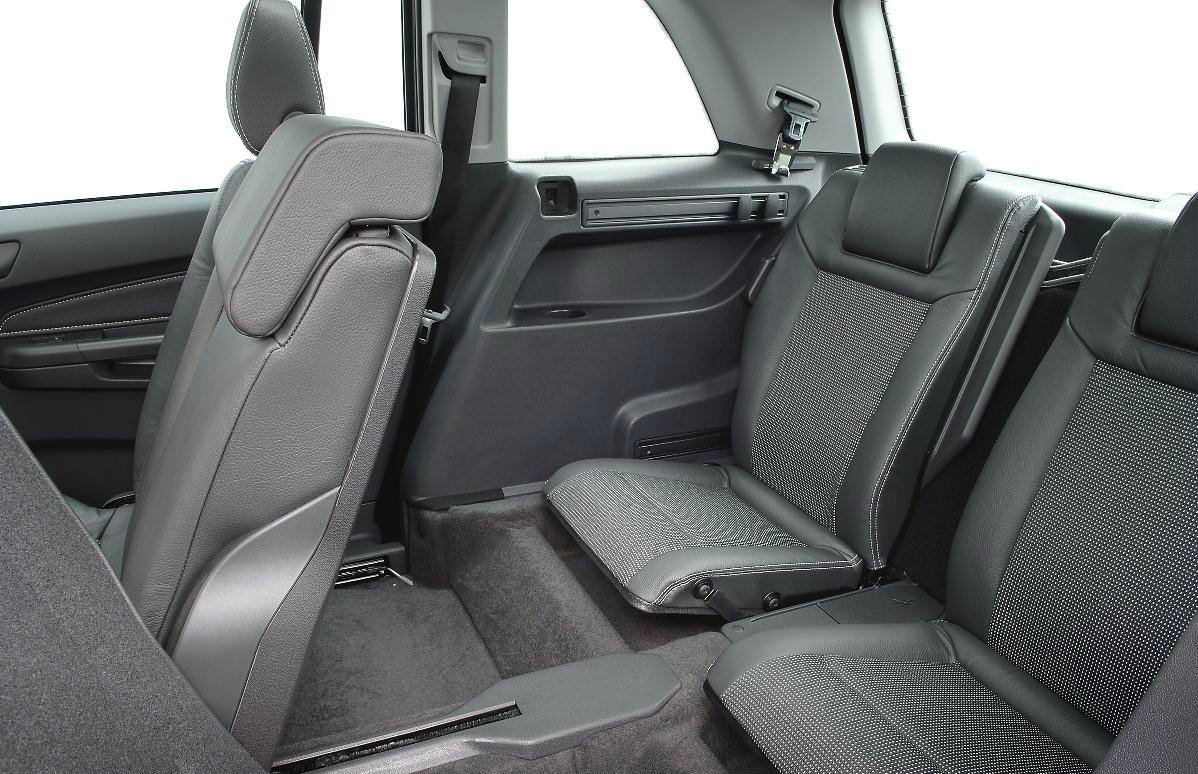 In the boot, a pair of seats pulls up from the floor when needed. They're reasonably comfortable to use, but once raised the boot space drops to 140-litres. Families that often need to carry more than five people might like to fit a roof box to a Zafira. In five-seat configuration, there is a generous 645-litres of luggage space.
There are two Isofix points for securing child seats as standard, on the outer seats of the middle row. And a reasonable number of stowage compartments means all the odds and sods that a family travels with can be stashed away.
Gadgets: all the basics but nothing fancy
Unless you want to spend as little money as possible, the entry-level Zafira Expression is best avoided, as it is pretty simply equipped.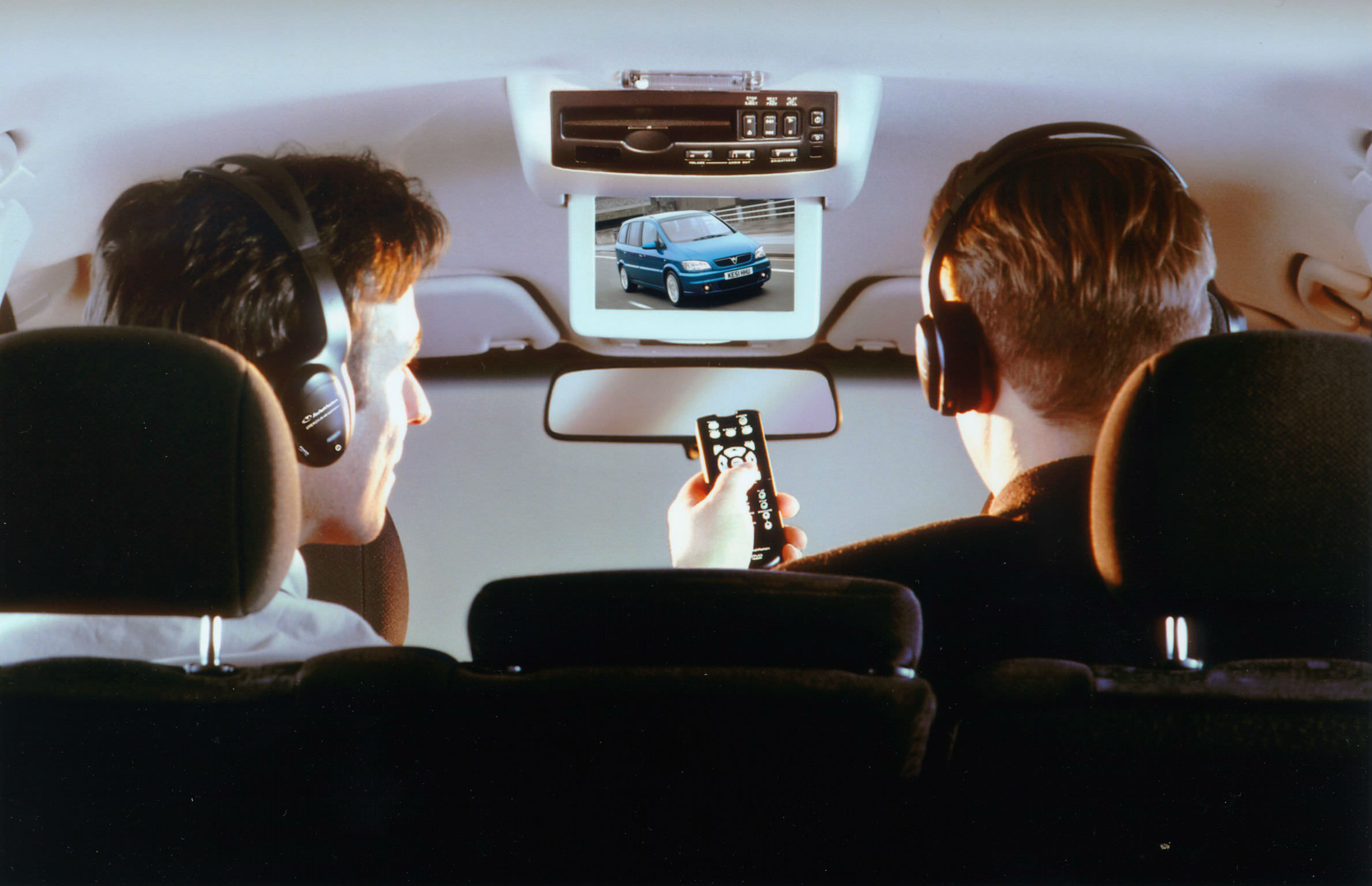 Beyond this, there is Life, which adds air conditioning, Active, then Club, which adds heated door mirrors, Exclusiv, which brings alloy wheels and electronic stability control (ESP), Design and SRi trim levels. Design versions are the one to hunt down, as they have a high specification that includes climate control, heated front seats and useful features like rain-sensitive windscreen wipers and automatic headlights.
Safety: 5-star Euro NCAP rating
At its launch, the car was tested by Euro NCAP and given a maximum safety rating of five stars, making it a safe family car for its day. It has a full suite of airbags, along with traction control and anti-lock brakes. The outer two seats in the second row are equipped with ISOFIX child-seat mounting points, too.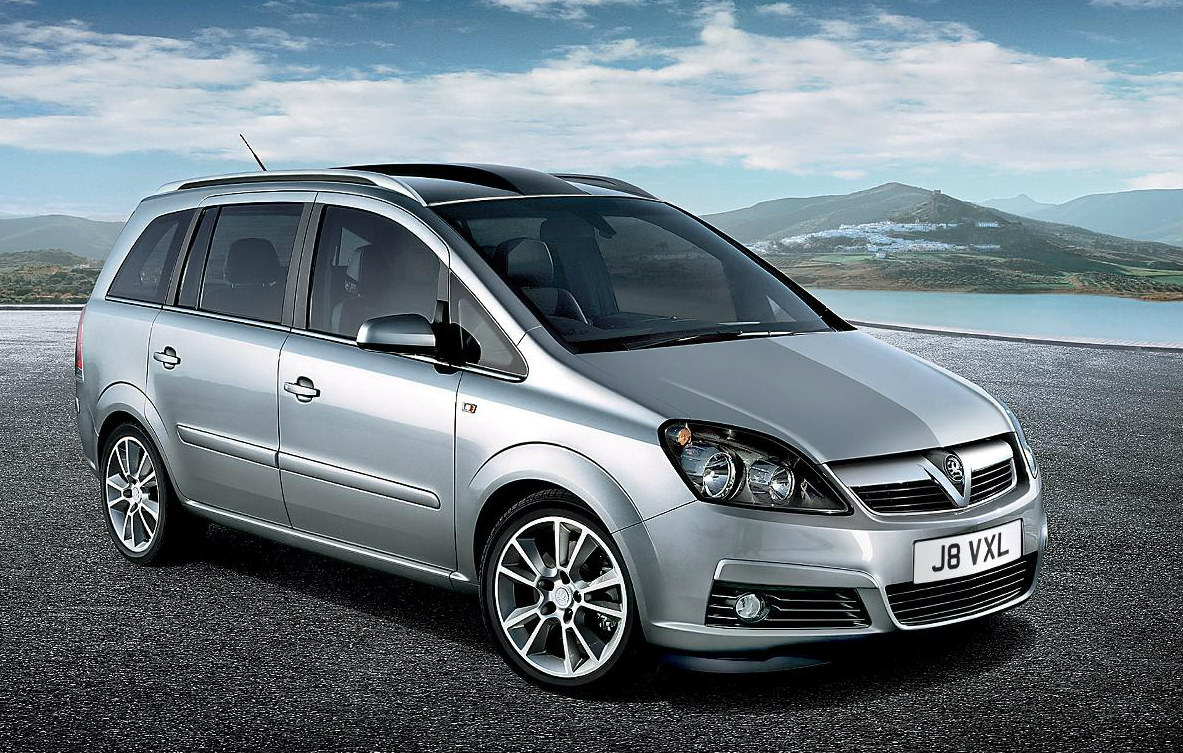 The Zafira might have scored a maximum five-star crash test rating at its launch, but there is an elephant in the room when it comes to safety…
This is the generation of Zafira that hit the headlines for all the wrong reasons. The Zafira B, as it's known, has suffered a spate of fires that have been traced to the car's heating system. Vauxhall and the authorities were slow to recall the car and identify the root cause of the problem, but when they did a good number of Zafiras slipped through the net and remain on the road without the repaired parts.
This means buyers must check with a Vauxhall dealer whether any Zafira they are considering buying has been repaired.
The drive: comfortable and calming
As with an SUV, you enjoy a raised seating position in a Zafira, which gives a commanding view of the road ahead and helps drivers feel more relaxed.
Most people buying this type of car want a smooth suspension that smothers badly surfaced roads, and here the Zafira delivers the goods. It doesn't feel as composed and precise as a Ford S-Max, but it won't wake children from their catnap, which is the most important thing.
Refinement on a long drive is average, and choosing between a diesel and petrol engine will come down to personal preference, the number of miles travelled each year and the price and specification of the car.
Best for fuel economy: 1.7 diesel
The 1.7-litre CDTi 'EcoFLEX' diesel engine will make your money go furthest, assuming you can snap one up for a comparable price to a petrol-powered model. It returns up to 55mpg, and was introduced from 2009.
Best value for money: 1.6 petrol
Defining 'value' can be difficult. However, if all you care about is paying the least amount of money for a seven-seat family wagon, like the Zafira, then the 1.6-litre, 16-valve four-cylinder petrol engine is the cheap-seats of the range, costing from as little as £1,000.
Budget planner: what you get for your money
£5000: 2013 Zafira 1.6 16v Exclusive, 54,000 miles
Dealers have a plenty of choice of early Jukes with the 1.6-litre petrol engine in a range of trim levels. Just pay close attention to the mileage and service history.
£6000: 2013 Zafira 1.7CDTi Design, 39,000 miles
Widely considered the pick of the engine range, the 1.7-litre diesel performs well and there's a good selection of cars competitively priced at this point.
£7,000: 2013 Zafira 1.7 CDTi Design, 20,000 miles
Some of the final cars t be produced can be found priced between £7,000 and £8,000, with pretty much the pick of the engine range.
Not a Vauxhall fan? Find more helpful used car buying guides here
Popular