Best smartphone apps for drivers
Every driver who has a smartphone has access to an enormous range of apps that are claimed to be beneficial in all manner of ways, from paying for car parking to acting as a cut-price dashboard camera. But which apps are actually helpful?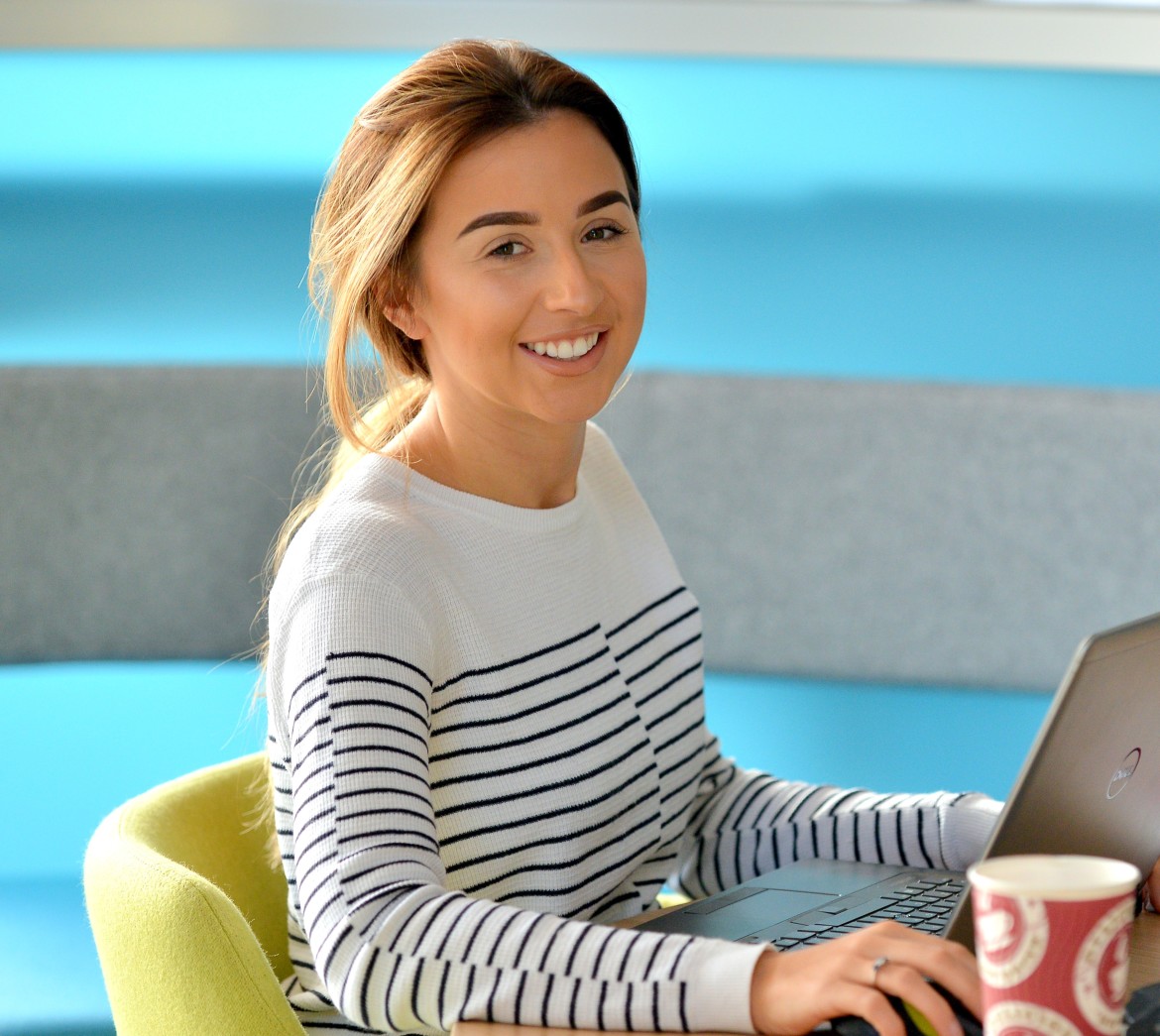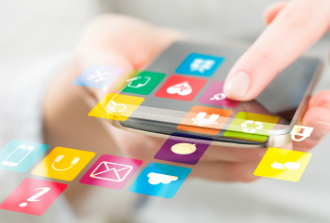 We've tried out some of the latest and best-selling apps, picking five that we believe are the most useful to drivers – helping them to save time, money and stay safe on the road.
Carcorder
Free on iOS
Dashboard cameras are becoming more popular every day. That's hardly surprising, given how congested our roads have become, and the rise in bogus accident claims. But with Carcorder, you don't need to buy a separate dash cam to make yourself more secure on the road. Instead, the app turns your smartphone into a video recorder.
All you need to do is mount your phone on the windscreen with the rear camera facing the road and start the app. It uses your camera's video function to keep a watchful eye on the world around you, and will continuously store between one and three minutes of footage that you can access at any time. This footage is replaced over time, saving precious memory space, but can be stored if the phone detects an impact, via its accelerometer. If you're looking for a little more peace of mind whilst on the road, this free app could be worth a try!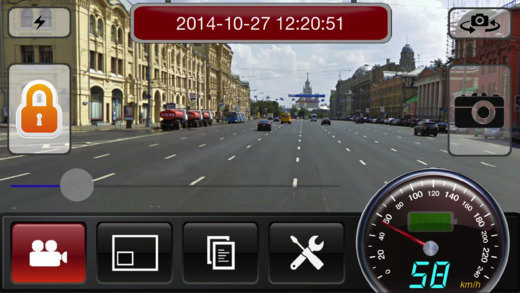 Waze
Free on Windows, iOS and Android
Built-in sat nav systems in cars are rarely as good as even the simplest standalone units from the likes of TomTom or Garmin. Now, thanks to the smartphone, drivers can avoid the expense of paying for a car maker's own system or a portable unit.
There's no shortage of competition, but one app that is consistently rated useful by its users is that of Waze. Waze claims it is the world's largest community-based traffic and navigation app, with real-time traffic information supplied by fellow Waze users on the roads around you.
It will display petrol prices, can show the journeys of friends, family or colleagues – for example, if you're travelling to the same location – and can suggest alternative routes to avoid traffic jams. If you're looking for an app that can provide you with up-to-date traffic information, and hints & tips on how to make the most of your journey, Waze may be worth a go!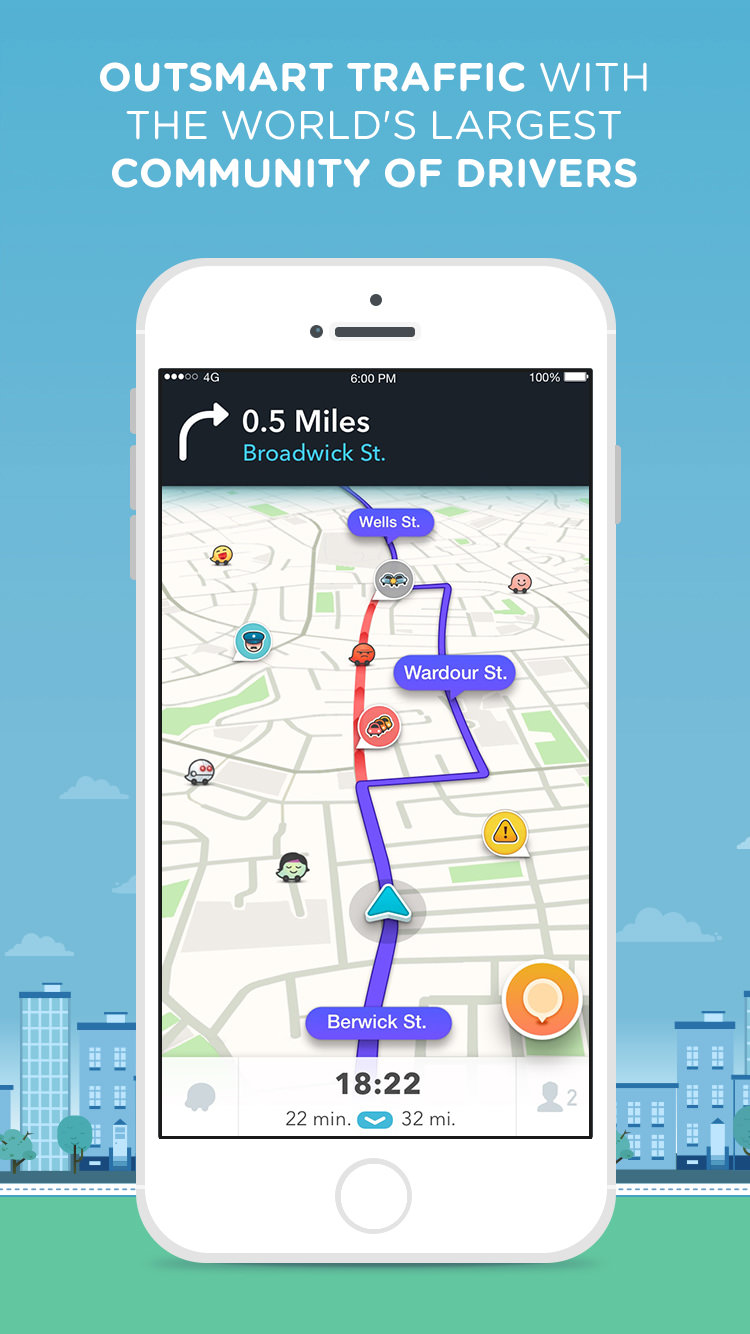 Petrolprices
With fuel prices rising, and memories of paying a peak of £1.50 per litre in 2012, drivers want to know where they can pay less for fuel. The Petrolprices app allows users to see the nearest fuel stations to their location together with the cheapest prices for petrol, diesel and LPG.
And significantly, compared to other apps, the fuel prices are updated daily, so it could be argued they are more reliable than other apps that depend on users submitting prices of fuel stations they've visited. You can browse the map, check the prices at a specific brand of station (Nectar subscribers take note), find the best prices by area (over 5, 10, 15 and 20 miles away) and also choose the fuel you need. If you want to save money on fuel (and let's face it, we all do!), then this is the app for you.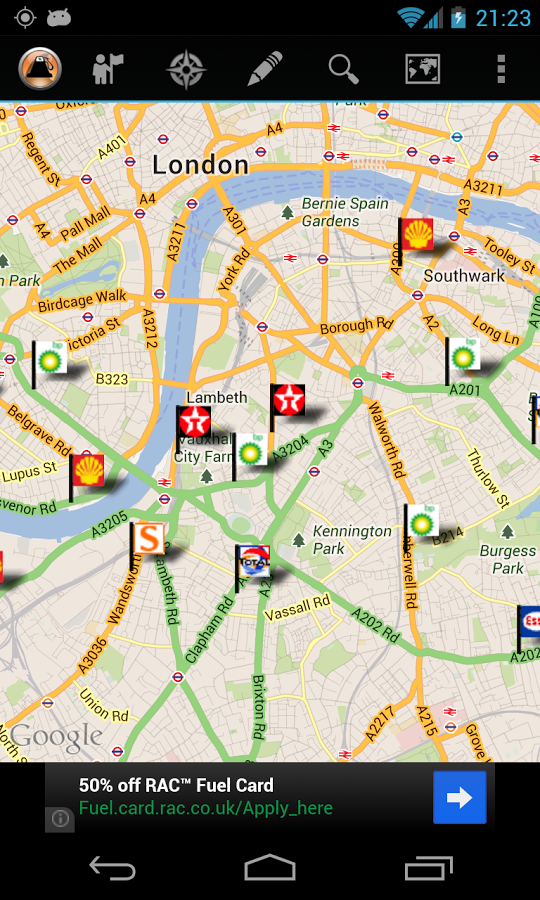 Parkopedia
Touted as an encyclopaedia for parking, the Parkopedia app was created out of the frustration that comes from driving around a city hunting for a parking space. Its mission is to map and list every parking space in the world; rather them than us.
It could be very useful when visiting a city for the first time, or driving abroad. Parkopedia claims to cover more than 38 million parking spaces in 75 countries, so you should never have any problem finding a space again.
You can find parking locations by searching for an address, filter your search results by on-street, undercover or free – and there's even the ability to search for and reserve unoccupied spaces. Now that's perfect parking!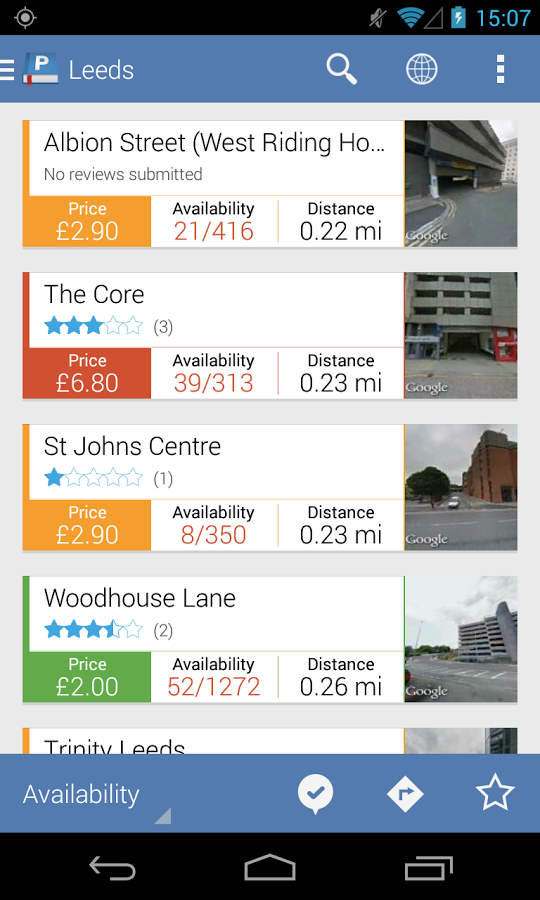 iOnRoad
If you like gadgets, you'll love the iOnRoad augmented reality driving app. It uses a phone's camera, in-built GPS and motion sensors to map the road ahead and display additional information that is normally presented by the Adaptive Cruise Control and Lane Departure Warning systems that can often be expensive.
The distance and time to the car in front is displayed along with your speed, so if you get too close or stray towards the sides of your lane you'll be alerted. The app also reads speed limit signs and can issue a visual and audible warning if a driver is exceeding the local limit.
It's a useful safety tool for drivers who can find their attention wandering. But you'll need to arm yourself with a smartphone mount for your car's dashboard or windscreen in order to operate it.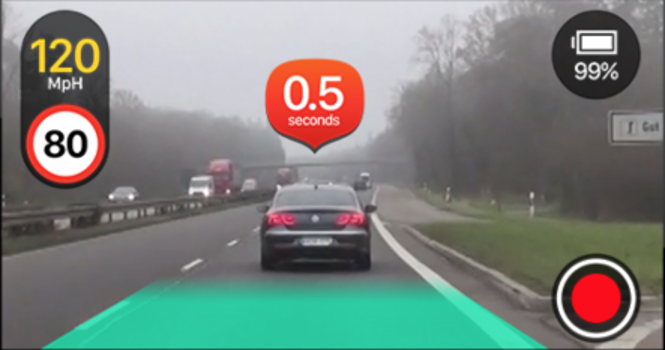 Speaking of apps, we've just launched our own, where you can manage your finance application on the go. Search for CarFinance 247 on the app store or play store today!
---
---