Buyers Guide: Best Used Convertibles
Admit it, how many times have you looked at the driver of a convertible as they whizz by bathed in summer sunshine and thought 'I wouldn't mind a soft-top of my own'? Well, you might be surprised at how widely available and affordable they are.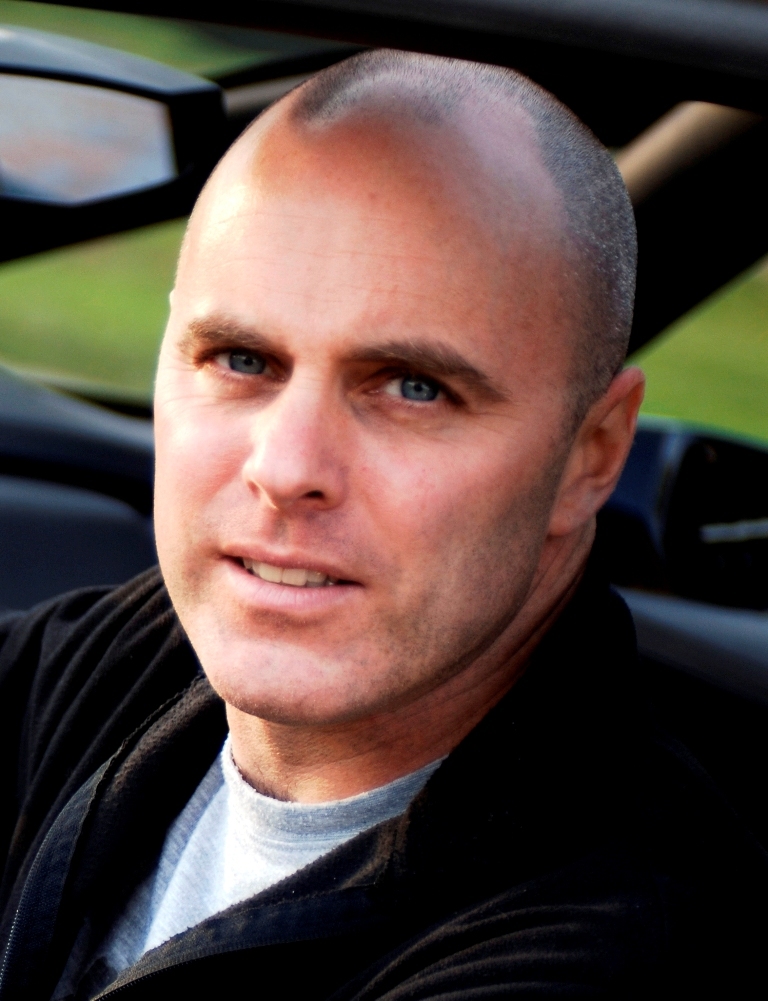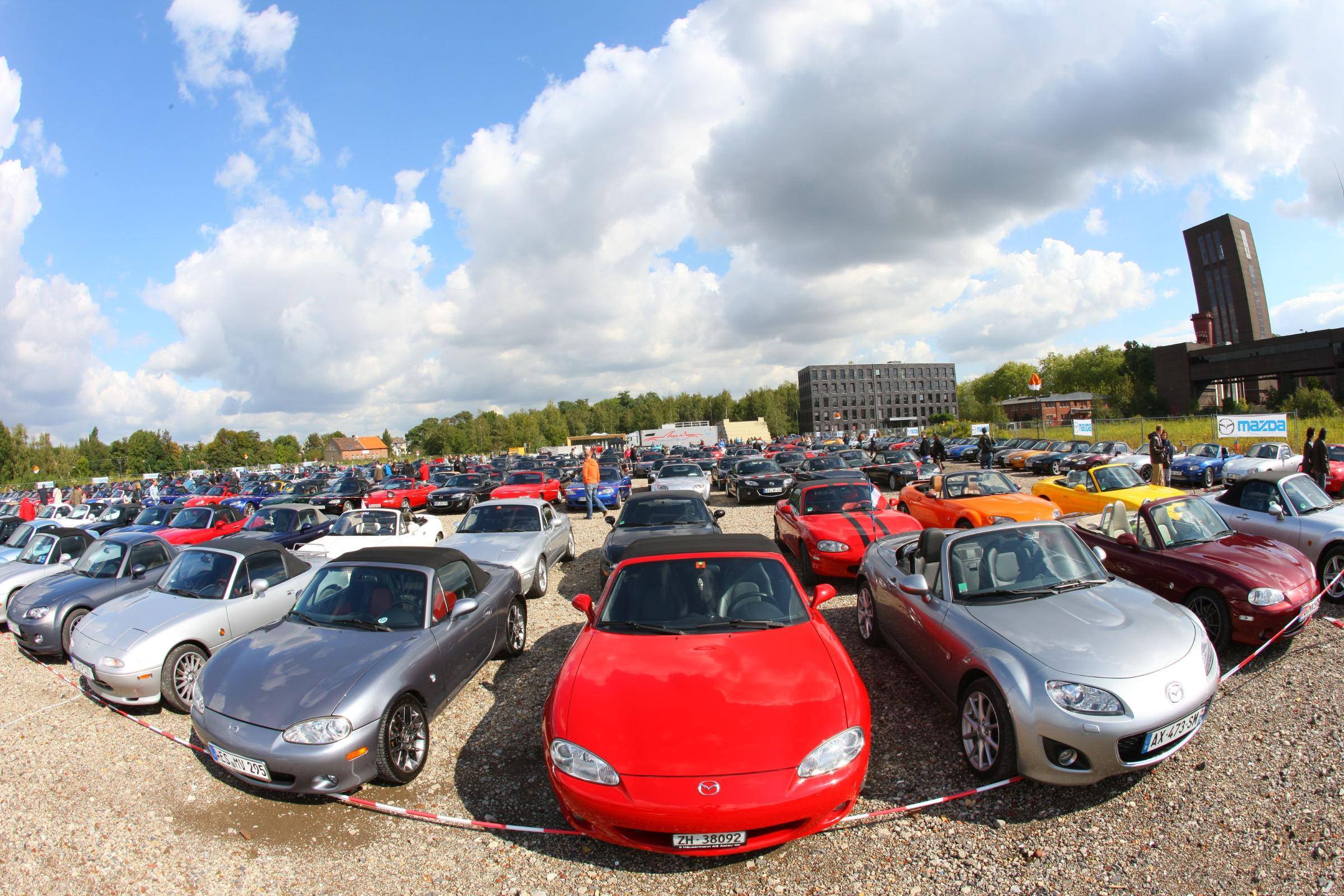 There are thousands of convertible or cabriolet motors out there for sale. And just because they're fun doesn't mean they have to cost a small ransom.
Here we look at three very different soft top models that will see you joining the fun-in-the-sun crowd for a lot less than £10,000. Settle down in front of your computer; you'll be topping up the sunscreen before you know it!
Mazda MX-5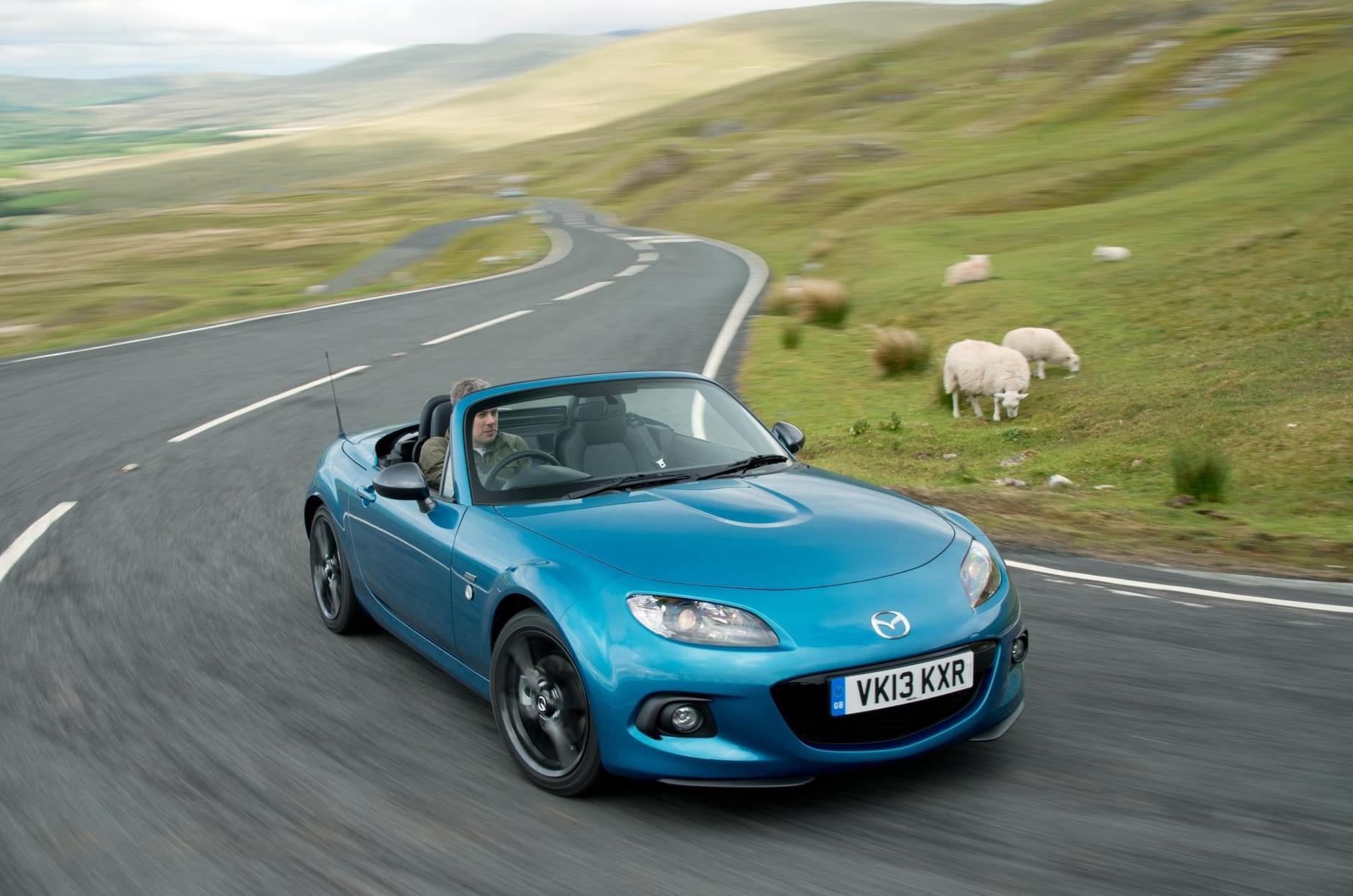 No piece about the best convertibles would be complete without including the Mazda MX-5. The world's best-selling roadster has been a fixture on our streets for more than a quarter of a century. There are now four versions and you can pick up early MkI and MkII models for less than £1000. A good compromise is the MX-5 MkIII which was available with folding hard and soft tops.
What's the Mazda MX-5 like to live with?
The MX-5 was designed to rival the fun factor of 1960s British sportscars such as the Lotus Elan and MGB, without their compromises on reliability and usability. Here is a car that has Japanese dependability at its very core. The boot is plenty big enough to hold a week's shopping. The interior is simple but you still get a decent sound system, electric windows, air-conditioning and an electric roof. For added refinement when the roof can't be lowered, the Roadster Coupe with its folding hardtop is the model to go for.
What's the Mazda MX-5 like to drive?
If you like a car that enjoys being really driven you'll love the MX-5. This model comes with a choice of 1.8 and 2.0-litre engines. As it's such a light car both offer more than satisfactory performance. But it's in the handling department that the MX-5 excels. Steering is precise with the car responsive to the smallest inputs. And the gearchange feels so tight you can change ratios with a flick of the wrist rather than an arm movement.
What does your money get?
Pay around £4500 and you'll get a higher mileage 1.8 soft-top MkIII model from 2005. Up the ante to about £7000 and you'll be looking at 2007-2011 models, possibly with a folding hard top, depending on the mileage. As these are sports cars, make sure any model you buy has a full-service history.
Citroen DS 3 Cabrio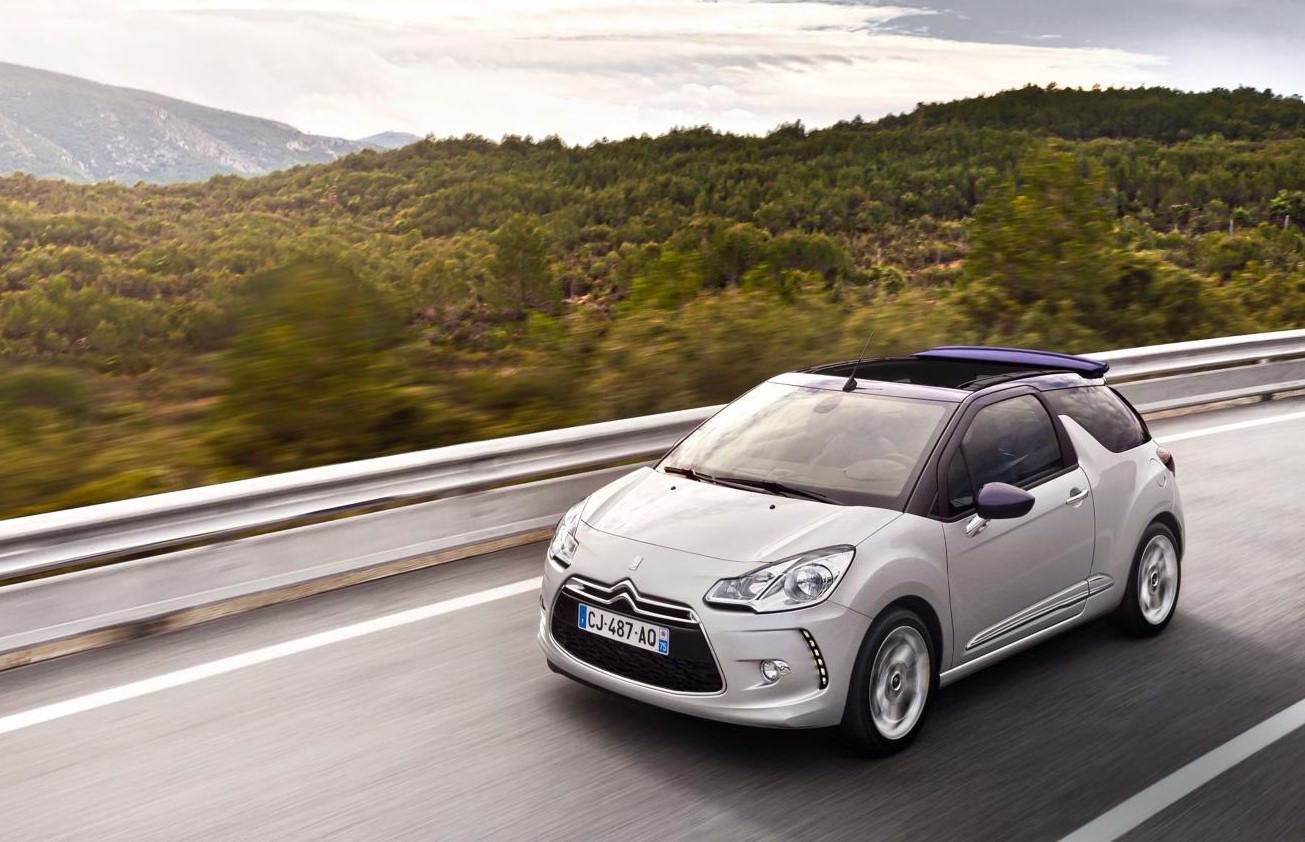 DS Automobiles is France's newest car brand and it stems from the runaway success of the Citroen DS 3 and DS 3 Cabrio models. Rather than ploughing the retro furrow of rivals such as Fiat, Volkswagen and Mini, Citroen elected to make its DS 3 supermini unashamedly modern. Buyers loved it and the addition of a soft-top model in 2013 didn't do sales any harm. DS became a brand on its own in 2015 but for our budget, we'll be looking at earlier Citroen-badged cars.
What's the Citroen DS 3 Cabrio like to live with?
From a distance, you might not even realise this is a convertible. The sides of the car remain in place, just the top of the roof folds back. A result is a machine that has almost the same boot space (245 litres) as its sister hatchback and the same stylish looks. There's seating inside for five and if you like to have a car that reflects your personality, there are plenty of options available for the DS 3 Cabrio.
What's the Citroen DS 3 Cabrio like to drive?
Both 1.2 and 1.6-litre petrol engines offer a sensible turn of speed and decent economy. And there are 1.6-litre BlueHDi diesel for drivers wanting more mpg. Whatever the engine, the little Citroen rides bumps well yet still feels nicely agile with well-weighted steering that gives the car a sporty character. And because the roof doesn't have collapsible sides like other convertibles there's less wind buffeting, even at motorway speeds.
What does your money get?
Around £6500 will buy you an early 2013 Citroen DS 3 Cabrio that's covered around 30,000 miles. As the price climbs, the mileage and age fall. For £9000 you'll find a 1.6 Cabrio with about 15,000 miles under its wheels. Due to the vast range of options available it's worth looking around to find a car that best suits your taste.
BMW 3 Series Convertible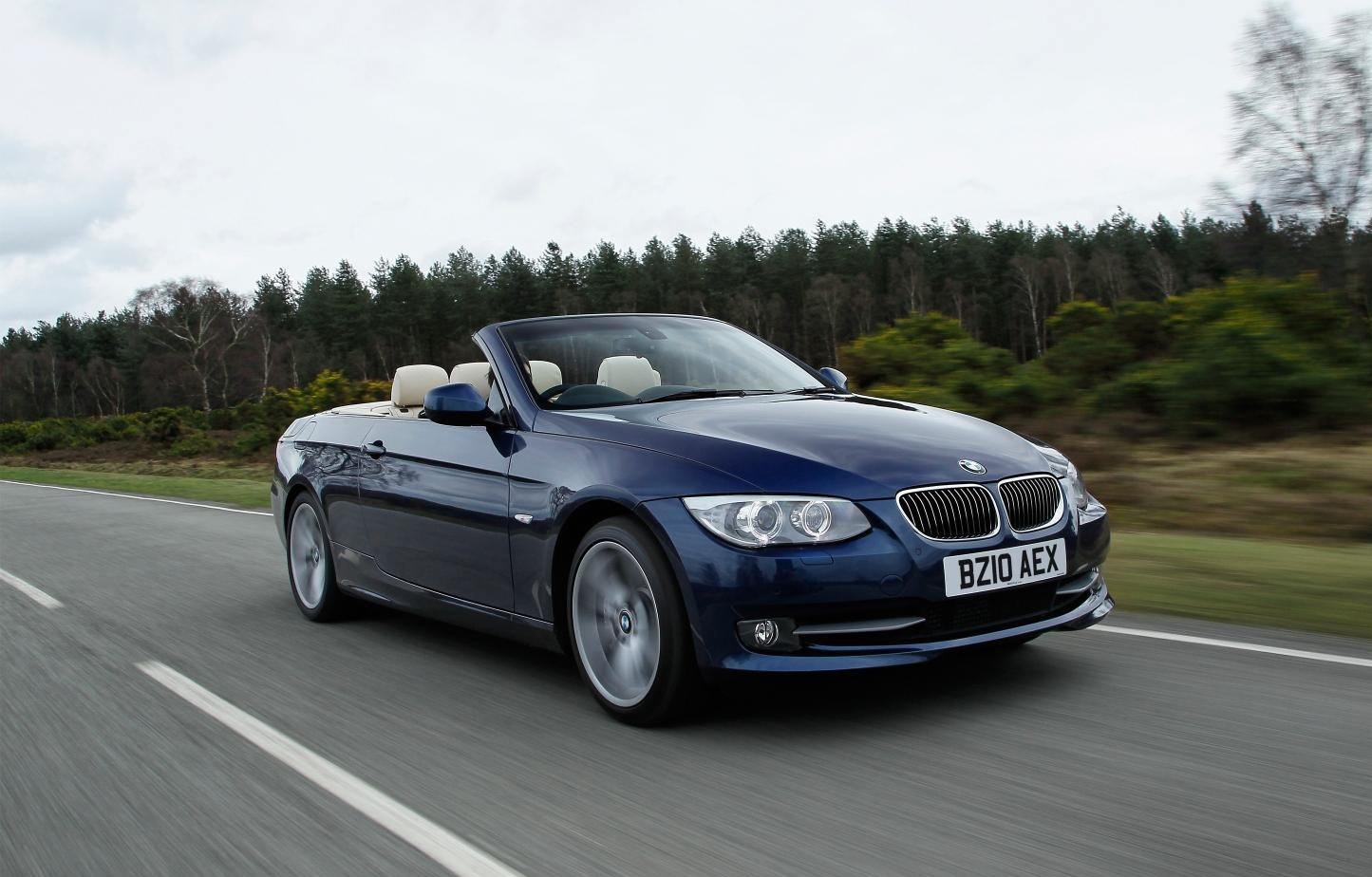 Great looking, fantastic to drive and one of the most desirable badges in motoring. There's an awful lot to like about the BMW 3 Series Convertible, even if it hasn't been produced since 2013.
What's the BMW 3 Series Convertible like to live with?
BMW elected to give this version of its Convertible a folding hard top. Roof closed, it looks just like a coupe and has all the refinement and security benefits of one too. But within 25 seconds the metal hardtop folds away. At 350 litres the boot isn't the biggest among its competitors and when the roof is down, you'll lose some luggage space. All models are either SE or M Sport trim so equipment levels are high. And as you might expect from a BMW the interior is well built and very comfortable.
What's the BMW 3 Series Convertible like to drive?
The 3 Series is sure-footed on the road with positive controls which make driving it a pleasure. The driving position is adjustable and comfortable and even with the roof down it feels very refined. There's a wide range of engines from the 2.0-litre petrol 320i to the 3.0-litre 335i. There are also three diesel engines which offer the best compromise between driveability and economy.
What does your money get?
We found a 2009 59-reg 320d model that had covered 74,000 miles for £6500. Meanwhile, for £8000 we found a 2010 330d, although its price was artificially low because of the 107,000 miles it's covered. Whichever BMW 3 Series Convertible you choose, remember that a number of the German firm's models, including this one, have been recalled for an electrical fault. If you're looking to buy one of these cars, check with BMW that the recall work has been carried out.
Need something more practical? Try these used four-wheel drive luxury estate cars
---
---