Car buying advice: Which is the safest small car?
Being able to compare how safe cars are is vital for car buyers. Thanks to the independent safety organisation European New Car Assessment Programme (Euro NCAP), we can now do that.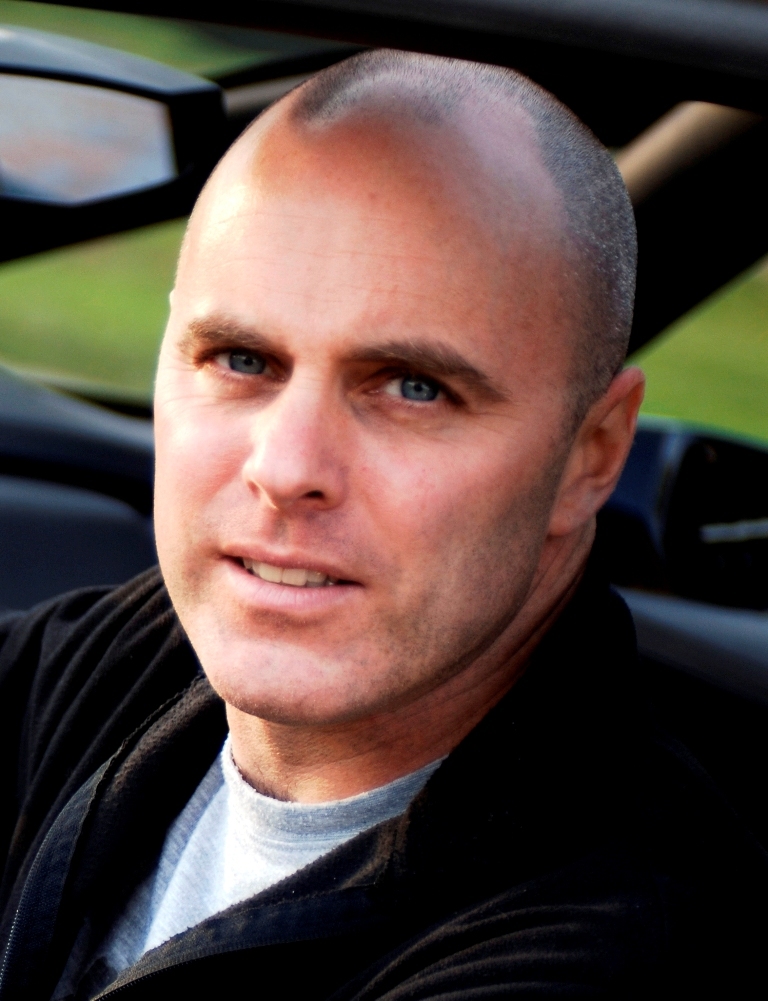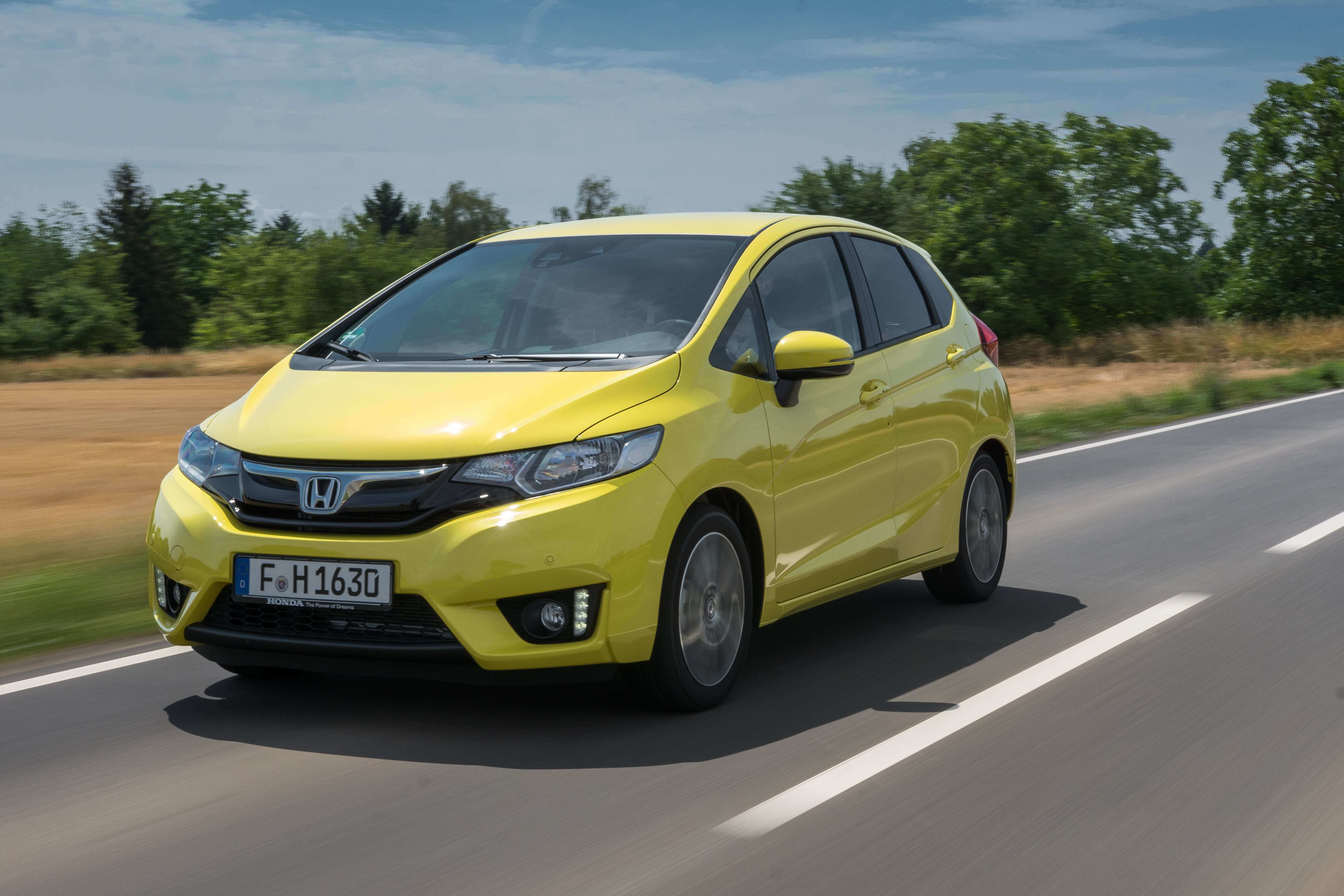 Since 1997, the majority of new cars have been crash tested to destruction so that drivers can know how safe they are. They're then awarded a simple five-star rating: the more stars, the safer the car.
The Euro NCAP tests have led to small cars being better equipped to protect us than ever before. They have airbags, areas that are designed to absorb impacts; some will even brake automatically if they detect an impending accident.
Here are five of the safest modern small cars, often called superminis, tested by Euro NCAP. The good news is all are available as used cars for less than £11,000 with some as cheap as £6000.
Honda Jazz (2015)
Safety rating: ★★★★★
Price from: £11,000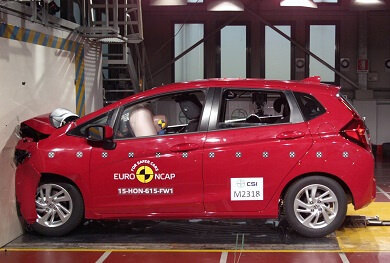 The Japanese supermini is the safest small car that Euro NCAP has ever tested. The 2015 version is one of the few cars in this list to have scored the top five-star rating. In that respect, it follows in its predecessor's wheel tracks. Unlike the previous generation Jazz, this model scored a stunning 93 per cent when it comes to protecting adult occupants. In a 40mph test, it's so safe testers believe drivers would likely walk away with a few bruises. Compare that with an identical test to a 1997 Rover 100. Following that, passengers would be lucky to be alive.
Mazda2 (2015)
Safety rating: ★★★★
Price from: £8000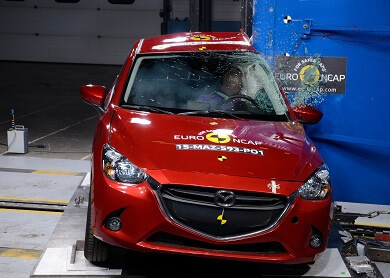 Mazda's stylish 2 doesn't just look good, drive well and have a smart and versatile cabin. It's also remarkably safe for a small car. Testers awarded it a strong 86 per cent for the way it looks after adult occupants in a crash. The only reason the car didn't score five stars overall was because autonomous emergency braking isn't included as standard. Instead, drivers can order it as an optional extra this when they buy the car new.
Hyundai i20 (2015)
Safety rating: ★★★★
Price from: £8000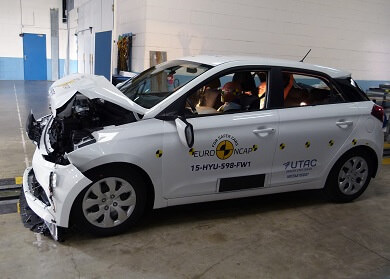 The i20 might not be one of the most exciting small cars in the world. However according to independent crash testers, it's one of the safest. The latest version of the i20 scored four stars. Testers praised it for the strength of its cabin. It was also commended for protecting various different shapes and sizes of passengers in a crash. But it was marked down because the curtain airbags got trapped behind some of the cabin's trim and failed to deploy properly.
Suzuki Baleno
Safety rating: ★★★★
Price from: £9500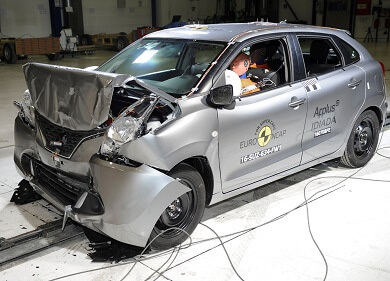 Suzuki is famous for small cars and 4x4 SUVs. Hardly surprising then that its Baleno supermini is rated highly for safety. However, for the safest Balenos you must pick your car carefully. That's because to win the four stars, the Baleno must be fitted with the optional extra safety pack that includes a radar braking feature. Otherwise, the small Japanese car is only considered worth three stars.
Vauxhall Viva
Safety rating: ★★★★
Price from: £6000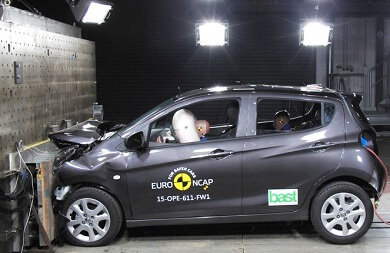 Vauxhall's city car has a name that brings back memories of the 1970s to the more mature driver. But the way it protects drivers in a crash is certainly bang up to 21st Century standards. Although it's not quite in the same league as the other cars in this list when it comes to protecting passengers young and old, this is still a very safe car. And being considered worthy of four stars for a car this affordable is nothing to be ashamed of.
---
---