Chris Ingram revved up for 2018 European Rally Championship
Chris Ingram is Britain's top rally driver, a reigning European Rally Champion who is tipped to power his way to the pinnacle of his sport – the World Rally Championship. The Manchester man began competing at the age of just 16, and the next year he showed the world he was made of the right stuff, winning his first championship in the F1000 category.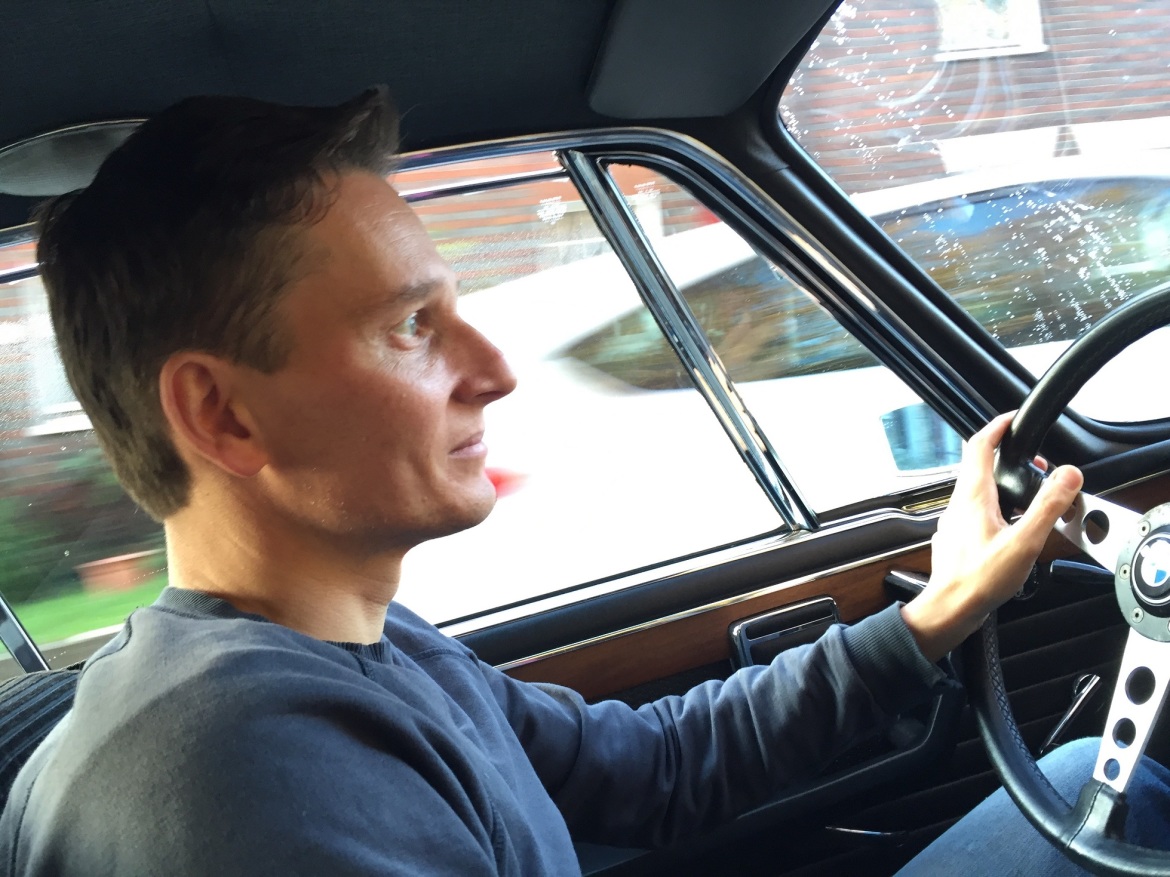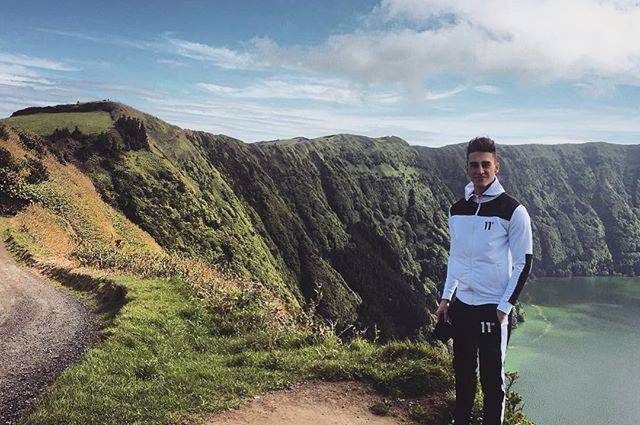 Last year, Ingram took the honours in both the Under 27 and R3 categories of the European Rally Championship (ERC).

Now the 23-year old is taking another step on the road to battling it out on the world stage. This year, with renewed support from CarFinance 247, Ingram will be competing in what's called the R5 class of the ERC.
It means that for the first time, Ingram will have to master more powerful, four-wheel drive cars.

"Chris has achieved incredible things in a short space of time, proving that natural talent, determination and a highly professional attitude can take you far," said Louis Rix, co-founder of CarFinance 247.

"Like our brand, he hails from Manchester but has a nationwide following, and we are delighted to continue our sponsorship of Chris. Being one of Manchester's biggest young talents, he's sure to have an exciting year ahead of him and we're proud to be supporting him along the way."

Chris is equally thrilled to maintain the partnership into 2018: "I am so excited that CarFinance 247 has renewed our partnership for the 2018 season. It promises to be the biggest year of my career so far, entering the pinnacle of European motorsport, and we have some amazing plans to engage our followers on social media. I am really proud to be flying the flag for such a successful Manchester company."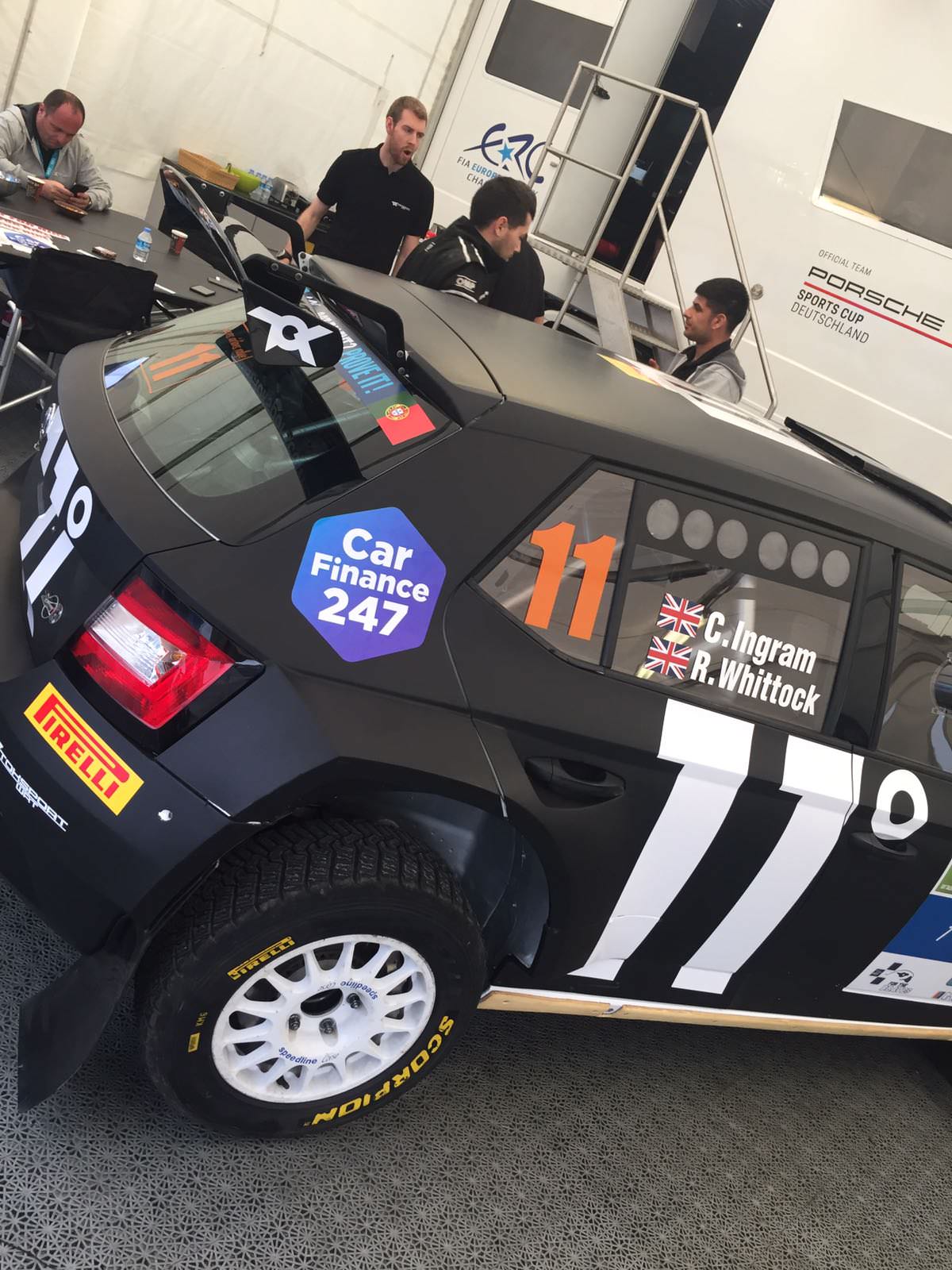 Rally fans can follow Chris on Facebook, Instagram and Twitter and the CarFinance 247 blog will be catching up with the driving superstar after each event, starting with the opening round of the ERC, the Azores Rally.

Running from 22 to 24 March, the Azores rally is held on gravel roads around the island of Sao Miguel, which trace their way around the edges of active volcanoes. It should keep drivers on their toes.

Before Chris sets off, we caught up with him to find out how revved up he is for the 2018 rally season.
Full throttle: Chris Ingram is ready to roar at Rally Azores
Great to hear you have the support of CarFinance 247 for another year. What difference do such partnerships make to you?
It's a very expensive sport and for me, as young driver, I have no government support – unlike some parts of Europe. The sponsorship deals such as with CarFinance 247 are absolutely critical to my career; if it wasn't for them I couldn't be doing what I do. It enables me to compete and win championships.
What difference did it make winning the Under 27 and ERC 3 championships?
It have me a massive boost, to be honest. In terms of sponsorship and commercial it's a massive title to win. I don't think any British driver has won in 49 years, and the prize was 100,000 Euros. The money goes directly to your next team, and has covered about a third of the cost of my championship. It makes it easier for my sponsors to get involved, as it's more of a reassurance that I'm committed to the season.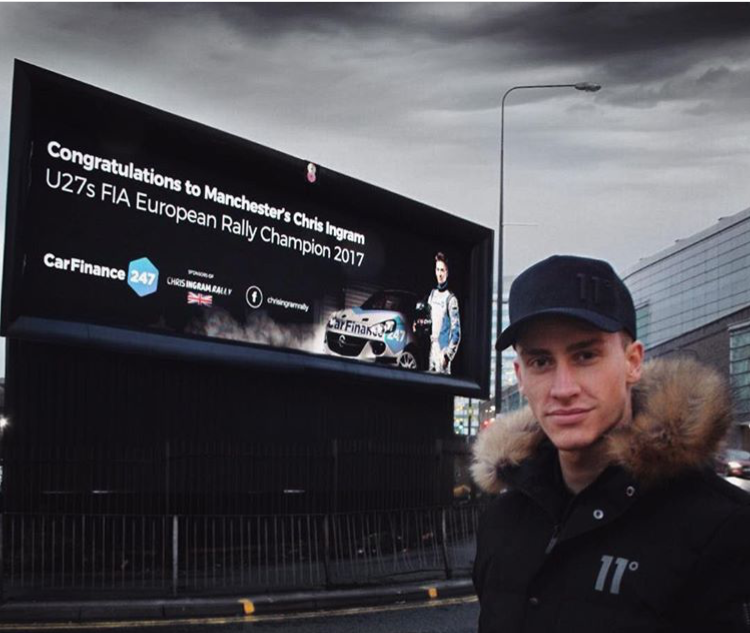 What sacrifices do you make to compete in rallying?
Financially, I can just about survive to manage and focus on getting to the top of the sport. But that's only because I live at home, and everything in my life is dedicated 100% to going rallying. For example, I have no 'normal' social life; I spend all my money on petrol and travelling to events. But I am living my dream, and who needs to go out and party when you get such an incredible adrenalin buzz from rallying?
Which ERC R5 category are you in?
I can win the overall title and also the Under 28 title. My ambition is to win the under 28 title, and go for overall title next year.
Explain the differences between the four-wheel drive R5 and last year's R3 front-wheel drive car.
The front-wheel drive cars have a naturally aspirated, 1.6-litre four-cylinder engine with around 200bhp. The four-wheel drive cars get turbocharged engines with about 300bhp. So my Skoda can accelerate from 0-60mph in 2.5 seconds on dry roads, but is geared for rapid acceleration so the top speed is only 110mph.
It feels as though everything comes at you a lot quicker. Mentally it's tougher but physically it's easier to drive. To get the most out of a 2WD car you have to be very aggressive, whereas in a 4WD car you can let the tech' and electronics sort out the car and find the balance.
Some people might be surprised to learn that Skoda is one of the leaders in rallying. What's makes the Fabia a pocket rocket?
It's the most successful rally car on the market at the moment. It's a proven package, and that's why we made the decision to go with it. Citroen and Volkswagen are both coming back in with R5 cars, and we'll be watching them with interest.
You've chosen to run with Toksport, a German team. What makes them a good fit for a champion?
It's an international team, with a fantastic bunch of guys with huge experience and a professional approach. Our first test, in Wales, went well and we immediately struck up a good rapport.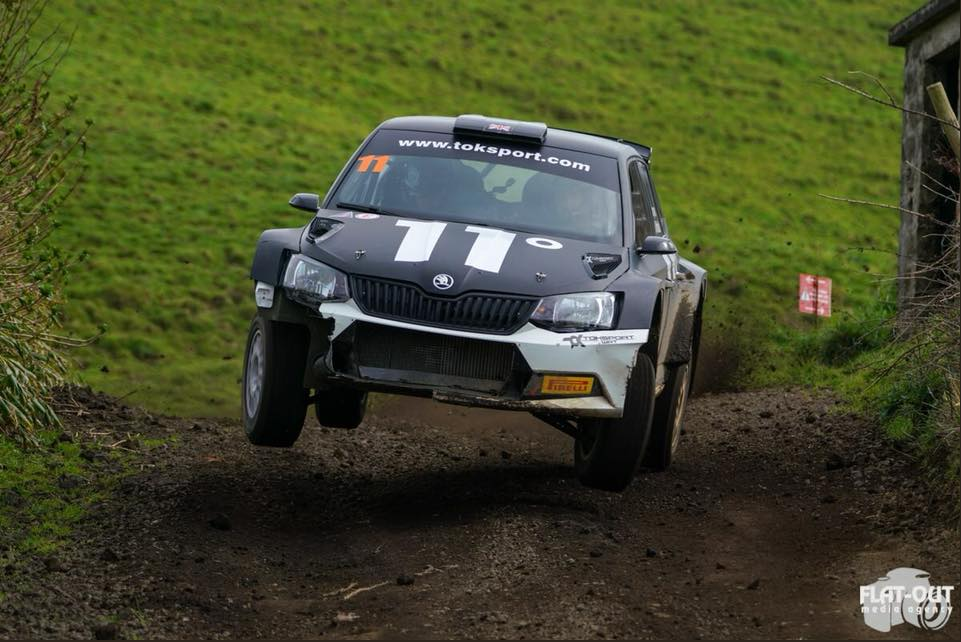 Photo credit: Flat-Out
The first rally is in Azores, at Sao Miguel. Great roads and views but what about those active volcanoes…?!
It's like being on the set of Jurassic Park - an amazing place for a rally. The locals are so passionate about the event. I have been four times now and am really well known; I can't walk down the main road without being mobbed by fans.
Have you ever visited the ghost hotel – the Monte Palace?
It's awesome – we explore it every time we're there. It's where the volcano stage starts, and the views from there are unbelievable
What's the set-up and driving technique for the loose surfaces?
It is one of the slowest, most technical rallies on the calendar. The gravel roads are tight and twisty, so you need the car to turn-in well to corners, which means you don't want as much stability as you need to change direction quickly. So we try to make the car edgy – which is quite rare.
Which is the most demanding event in this year's schedule?
On gravel, it's the Azores. On tarmac, it's the Rally of Rome. It's really difficult, dangerous almost, with fast stages that are bumpy and narrow. Also, it's quite a new rally so no one knows the routes, adding to the challenge.
What's your physical training routine?
I'm at the gym five days a week but to be honest driving is the best possible training you can get, as it's important to be mentally fit and focused. Psychology is also key. I am on the MSA Team UK and they provide a personal coach who helps with all aspects of my preparation. It can be tiring; after a rally you are drained and tired, having run out of adrenalin.
If everything goes according to plan, this year, what's your next step?
I'd hope to win the overall European Rally Championship next year, which would give me a shot at driving in the World Rally Championship.
You have come so far since your first F1000 title, at the age of 17. Without whom couldn't you have done this?
My dad, 100%. He gave me the opportunity to start rallying and see what I was made of. Nothing would have been possible without my dad. At the same time, I'm glad we did it the right way. I'm not from a wealthy background, and if I was I don't think I would be where I am now, I have had to work for it and it has made me better and hungrier to succeed.
Follow Chris' progress in the European Rally Championship. The CarFinance 247 blog will feature rally reports from Chris after each event in 2018.
---
---