Chris Ingram: The 2018 European Rally Championship slipped through my fingers but I'll be back next year
It's not unusual for professional race and rally drivers to suffer setbacks as they grind their way through the gears of motorsport. But for Chris Ingram, 2018 has been a particularly challenging year, with illness blighting his chance to win his class of the European Rally Championship (ERC).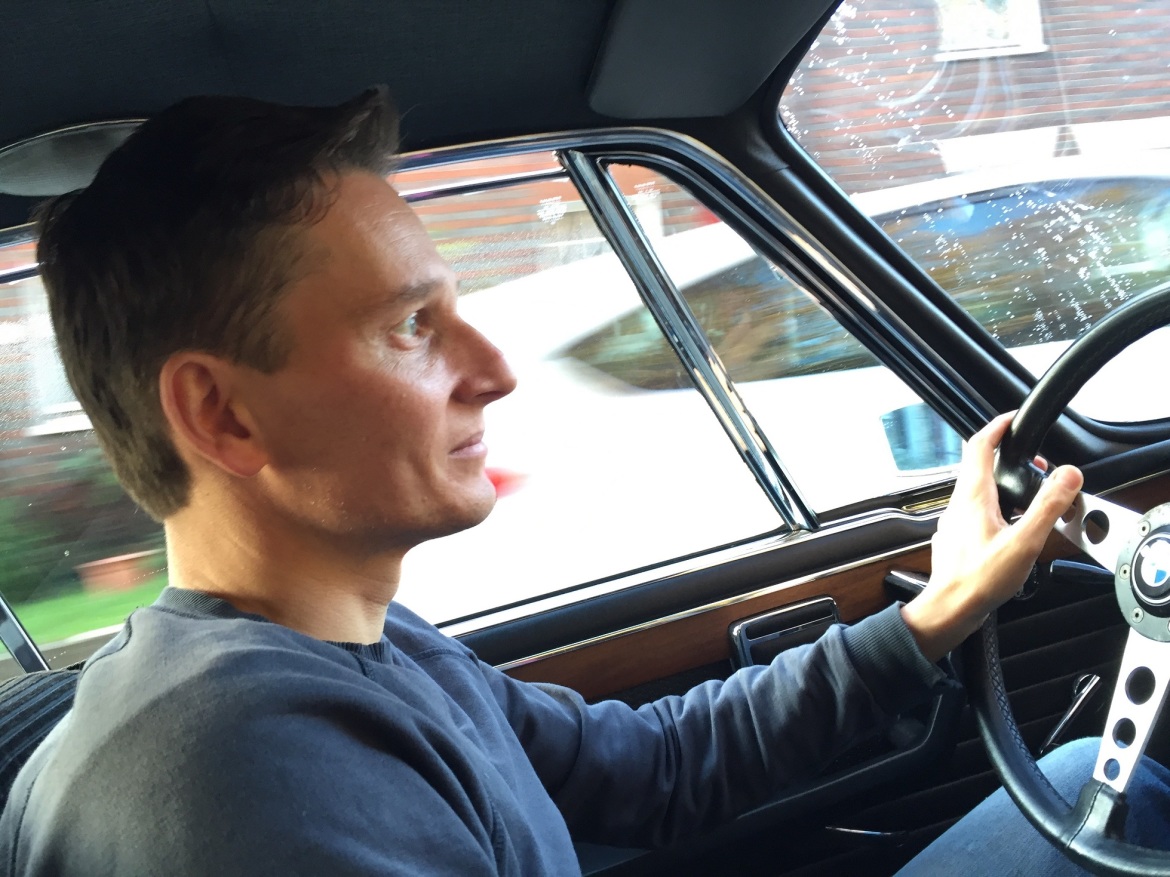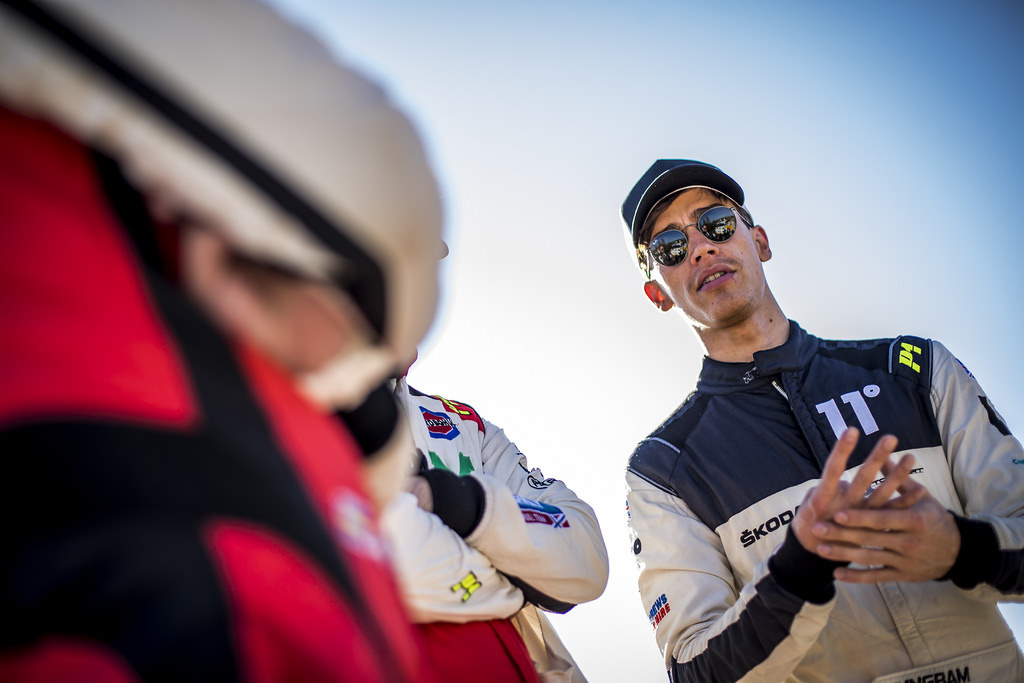 Things got off to a flying start, with Ingram winning his first rally of the season, taking the podium at the Azores Rally in his Under 28 class.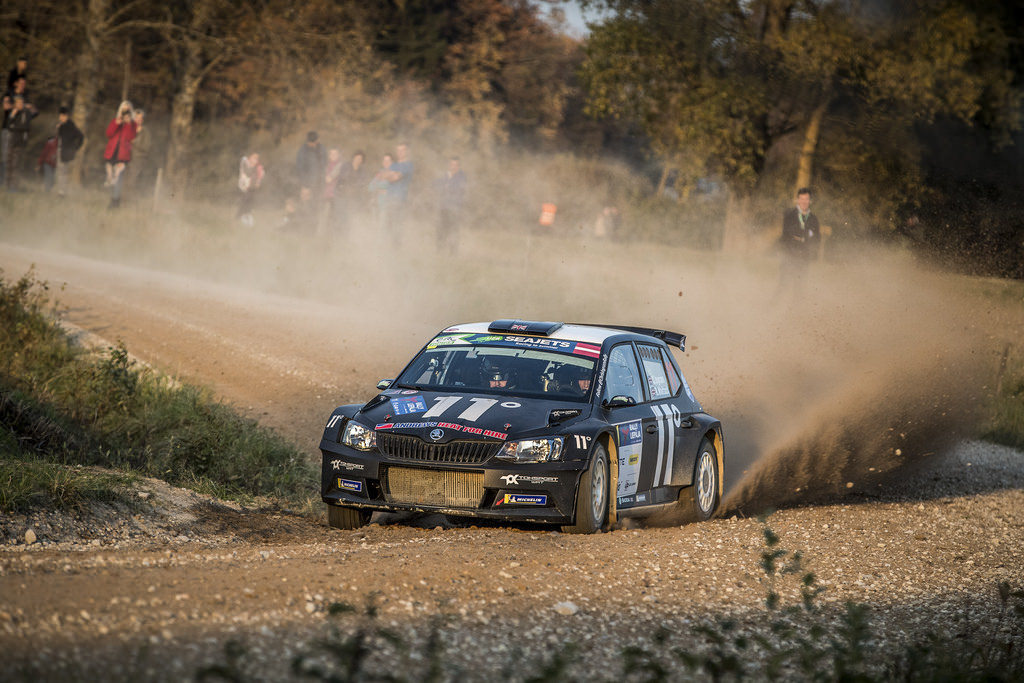 But soon the perfect start was a distant memory. Ingram was struck down by a mystery illness during the second round of the ERC, at Rally Islas Canarias, dropping out and subsequently missing the following Acropolis Rally.
As it was his first season in a four-wheel drive, turbocharged R5-class of rally car, the absence cost him valuable experience and equally valuable points in the championship.
Demonstrating his determined character, Ingram quickly bounced back and battled all the way to the finishing line with his two closest competitors in the Under 28 ERC; Nikolay Gryazin, from Latvia, and Fabian Kreim from Germany.
Here, the CarFinance247 supported driver looks back at his 2018 season and reveals his big plans for rallying in 2019.
I enjoyed the switch to four-wheel drive rally cars
Driving a four-wheel drive rally car is something I have always dreamed of doing. Up until this season, I'd been rallying in front-wheel-drive cars, which were surprisingly physical because you have to work them so hard to get the best from them. But they were never fast enough to trouble your mental capacity.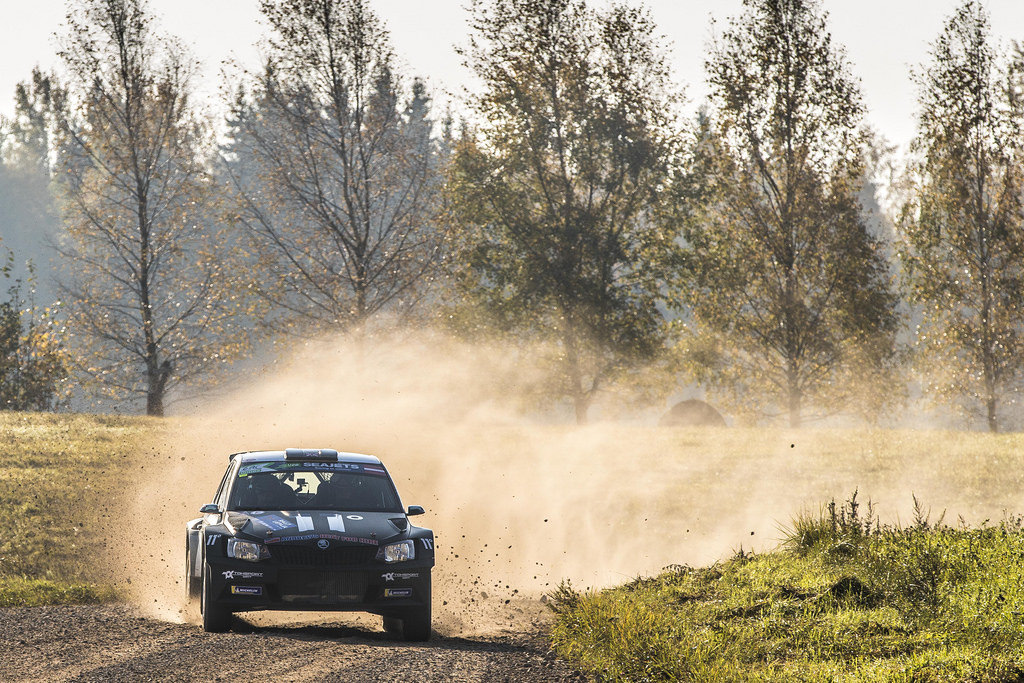 Whereas the four-wheel drive R5 class of car, like my Skoda Fabia, are a lot faster. Mentally, my concentration level had to rise to a whole new level. For example, if you watched Eurosport coverage of Rally Liepaja, in Latvia, you'd have seen an onboard camera looking back at me. There was pure concentration in my eyes; I wasn't even blinking.
We picked the Skoda Fabia because it's such a good package in the R5 class
Before the start of the 2018 European Rally Championship, I tested three cars in the R5 class for four-wheel drive, turbocharged cars – the Ford Fiesta, Peugeot 208 and Skoda Fabia.
I'm pleased we picked the Fabia. It turned out to be such a good package, with outstanding reliability and impressive performance. The only problems we suffered were caused by punctures, but even then after changing from Pirelli to Michelin tyres that issue was fixed.
Why I love driving my Skoda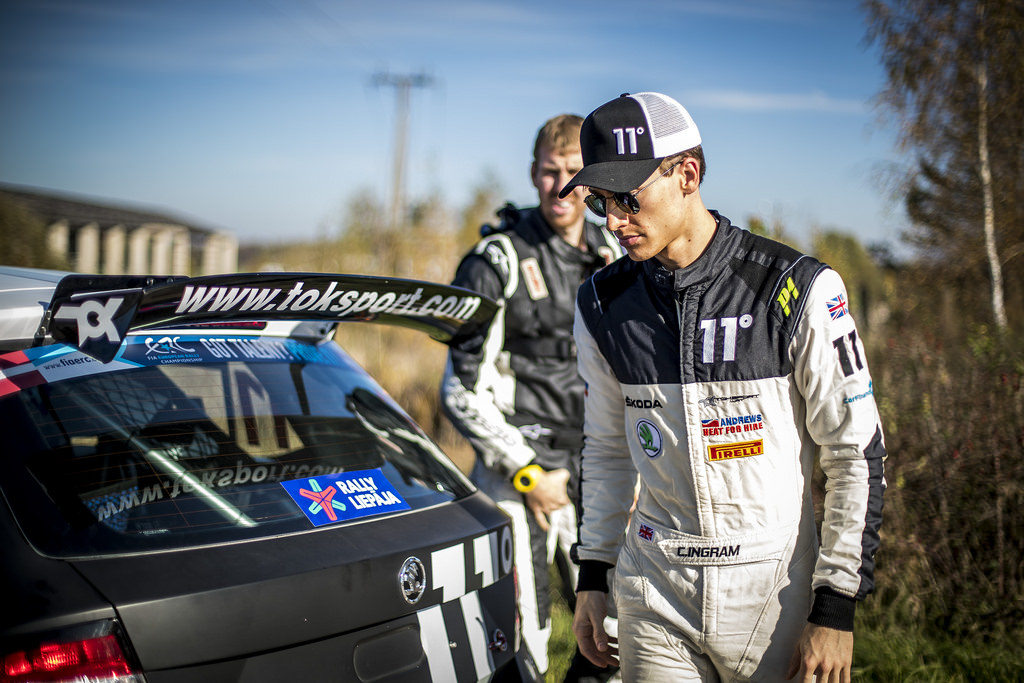 You get an incredible amount of feedback from the steering and the seat of your pants, and the balance of the car is ideal. By the end of the season, myself and the team at Toksport had found the sweet spot with the car's set-up. So much so, that going from Rally Poland to Rally Liepaja we ran the same suspension set-up because it felt so well balanced. Getting to that point, where I feel at one with the car, is such a crucial step in winning at rallying.
The illness was a lesson in life
I lost lots of momentum after my illness [Chris had to withdraw from Rally Islas Canarias and miss the following Acropolis Rally] but that's life, isn't it? You have to pick yourself up, dust yourself down and keep aiming for your goal.
My biggest rival helped me up my game
Nicolay Gryazin was my biggest rival in 2018 and went on to win the championship. But he helped me develop as a driver. That might sound weird, but it's because I was a rookie in my first season with an R5 rally car, whereas he has three or four years experience in a Skoda Fabia, and 50-odd rallies under his belt. He had tremendous experience and pace. In just a couple of events, I had to match him. I'm proud of that.
I learned a lot about fine-tuning my driving technique
Most of what I learned this season was about driving and the techniques you use to get the most out of the car. Some of that was about adapting our pacenotes [which detail the road and obstacles ahead] to keep them simple, so you keep a clear head.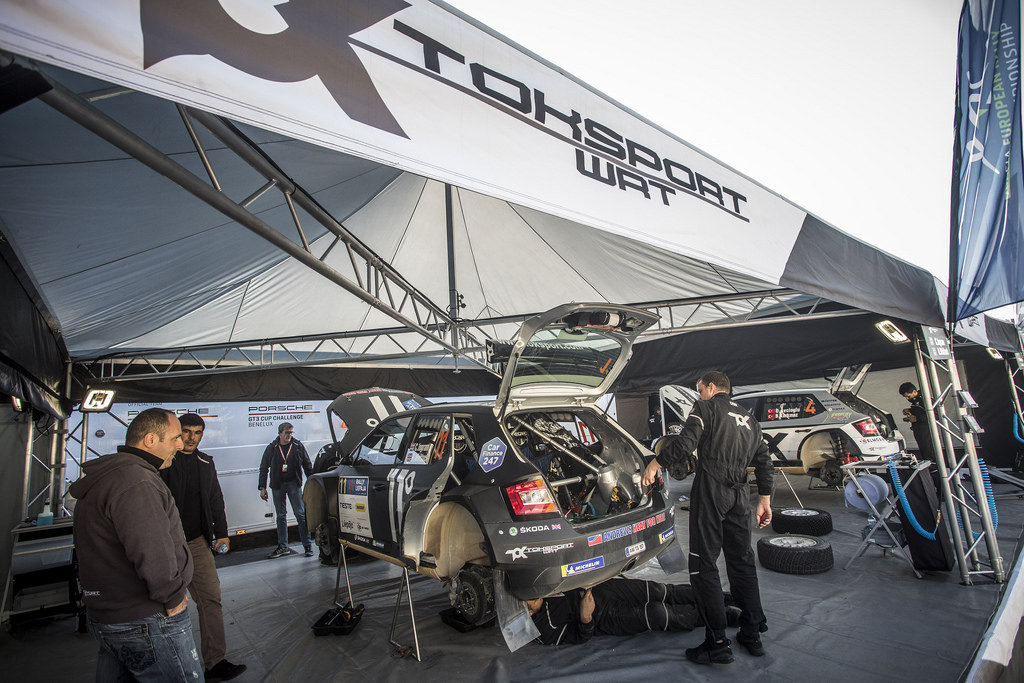 Other lessons involved developing my left-foot braking; on the faster sections where a corner is not quite flat-out, if you lift off the accelerator and brake, you are more likely to upset the balance of the car; if you keep the throttle open and brake at the same time you keep the car settled and don't lose as much time.
Time management is key to staying at the top of your sport
Because I was ill and we effectively missed two rallies, we had to cram in more rounds at the end of the season, which we originally hadn't planned to do. That meant there wasn't enough time to prepare physically. For Wales Rally GB, I'd normally have a month to get ready but no such luck this season. I actually felt like it was hard work – I have never felt that before.
Ross: thank you!
It's hard to think of who Ross [Whittock, Ingram's co-driver] would be if he were a character from film or TV. You could say we're Batman and Robin!
He is such a shy and quiet guy but when you work with him he is calm, composed and authoritative. He is the perfect right-hand man and has really raised his game this year.
Actually, it's amazing we haven't fallen out. At times, we have been in a car together and shared rooms at events for six out of eight weeks; you wouldn't spend that amount of time with your partner. Yet there wasn't a single argument. Thanks, Ross.
My pillars of support this season
I'd say that other than Ross, my pillars of support have been Serkan Duru, the manager of Toksport that runs the Skoda Fabia, and my manager, Neil Simpson. Neil is a former professional rally driver, and that gives him insight into the challenges I face.
The rise of social media has been fascinating
Some people may not imagine it but it means a lot when I get fans' messages of support on social media. And it has grown so much. The response from motorsport fans around the world, following our result in the World Rally Championship at Rally Turkey, was unbelievable.
We are working on plans for 2019
I believe we are perfectly placed to win the European Rally Championship overall, next year. We've had podiums all year, I have experience in the car, so you could say it's now or never.
However, the plan is to try and do that and some rounds of the WRC. So long as it's properly planned out, and we leave enough breathing space between events, we will manage it.
Will we stick with a Skoda?
The Fabia R5 is a great car and hasn't let us down. We are hoping that Skoda will embrace our bid to win the ERC and join us on that journey.
Finding partners is the hardest part of being a professional driver
The biggest stress in my life is finding partners who share our ambition to get to the top of the sport. It's the hardest part of being a professional driver. I sincerely hope all my current partners can see how close we are to great things; we keep stepping forward.
Super Skoda! Find out how Chris Ingram's rally car is created
---
---