Dream machines: the five most incredible cars to debut at the 2017 Goodwood Festival of Speed
A visit to the Goodwood Festival of Speed is probably a little like stepping into the dreams of a petrolhead. Eye-wateringly beautiful classic cars mix it with world-beating racing machines, and the drivers are genuine A-list celebrities in the eyes of their fans.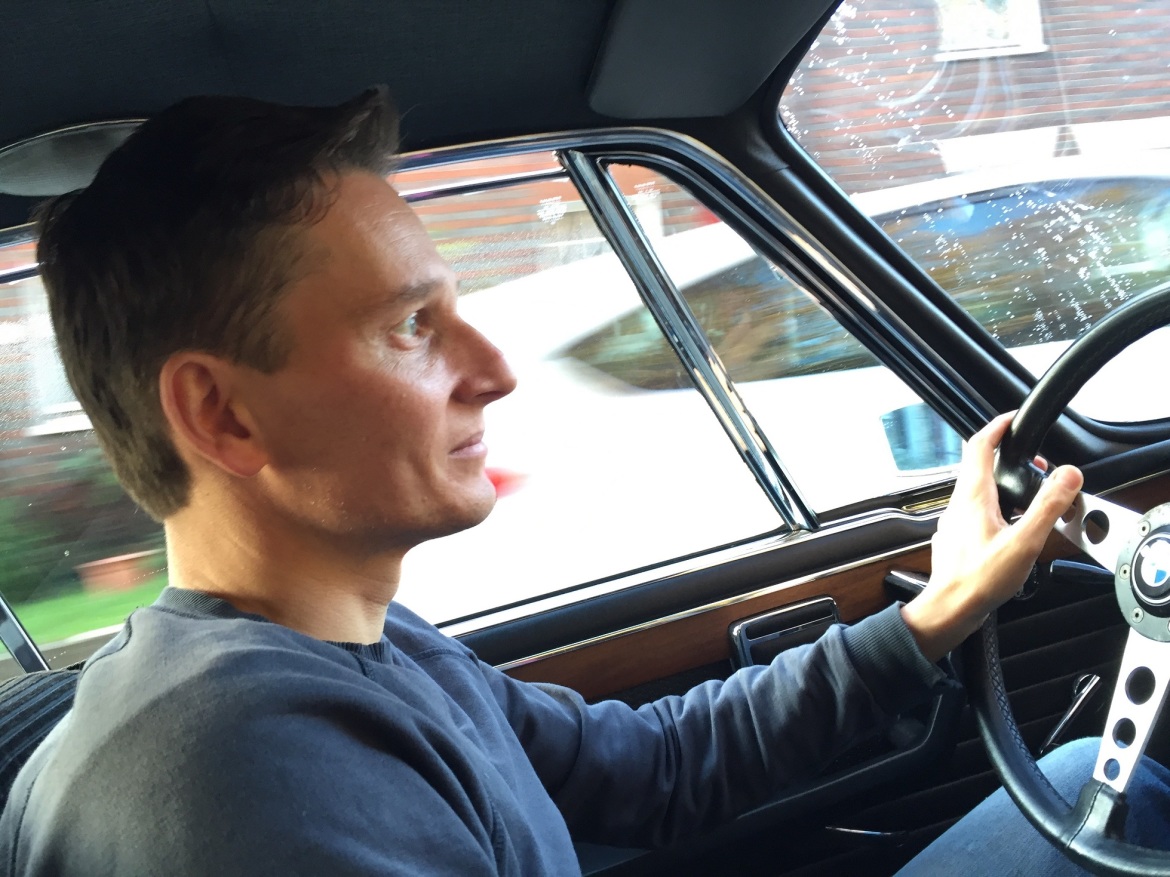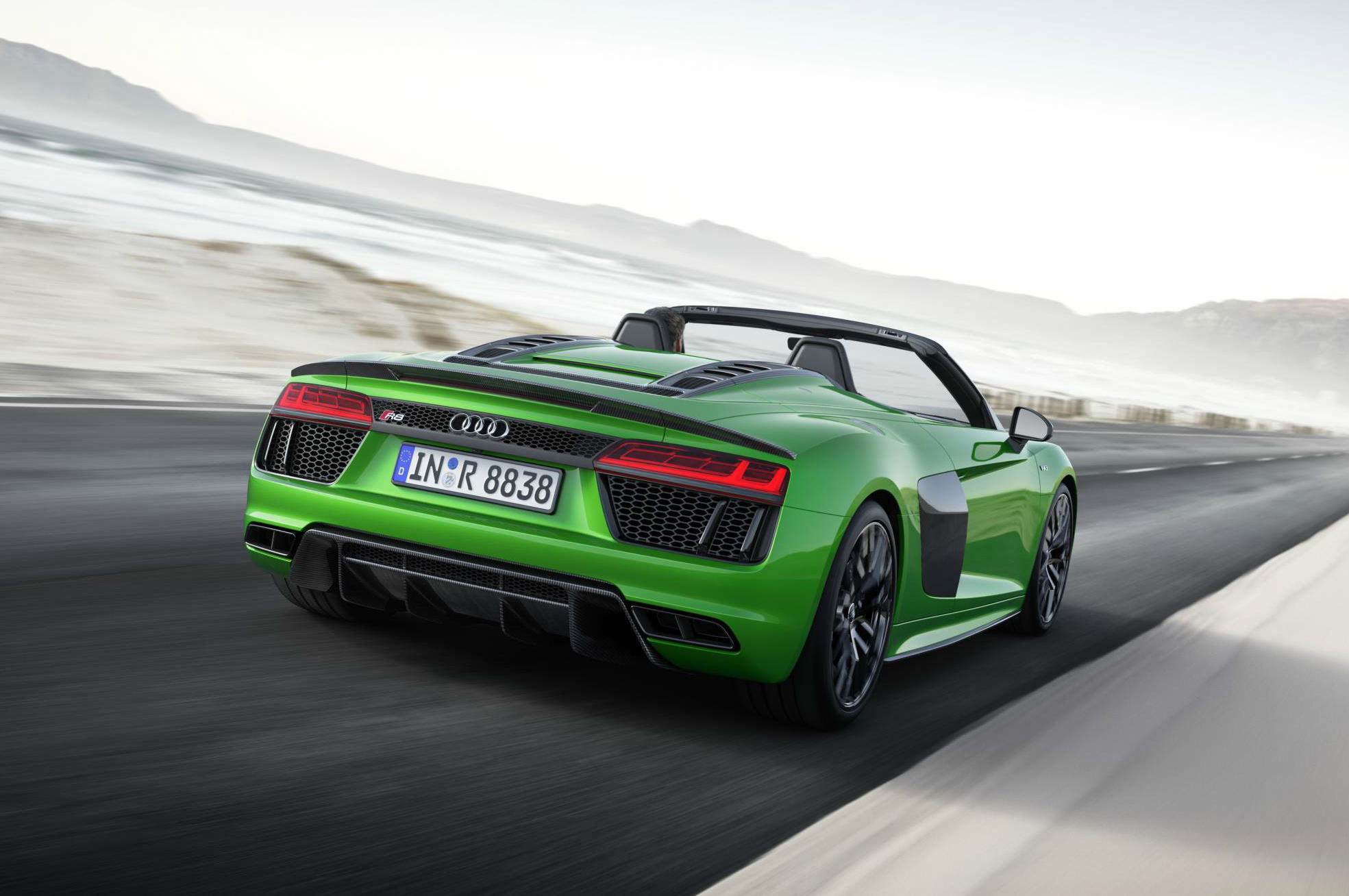 The rare vintage machines from legendary car makers such as Audi, BMW, Ferrari and Lamborghini could fill an Instagram feed all day long. Even so, it's just as good to see the car makers reveal their very latest, exciting new models at the Festival of Speed.
This year proved to be no exception. The cars, like celebrities, enjoyed the red carpet treatment. Only in this case, the red carpet is the 1.1 mile hillclimb course that winds its way up through the Goodwood estate in West Sussex.
So here are five new cars that made their debut at the Festival of Speed (FoS) and had us dreaming about hitting the lottery jackpot.
Audi R8 Spyder V10 Plus
Price: £147,370
Dream machine rating: ★★★★☆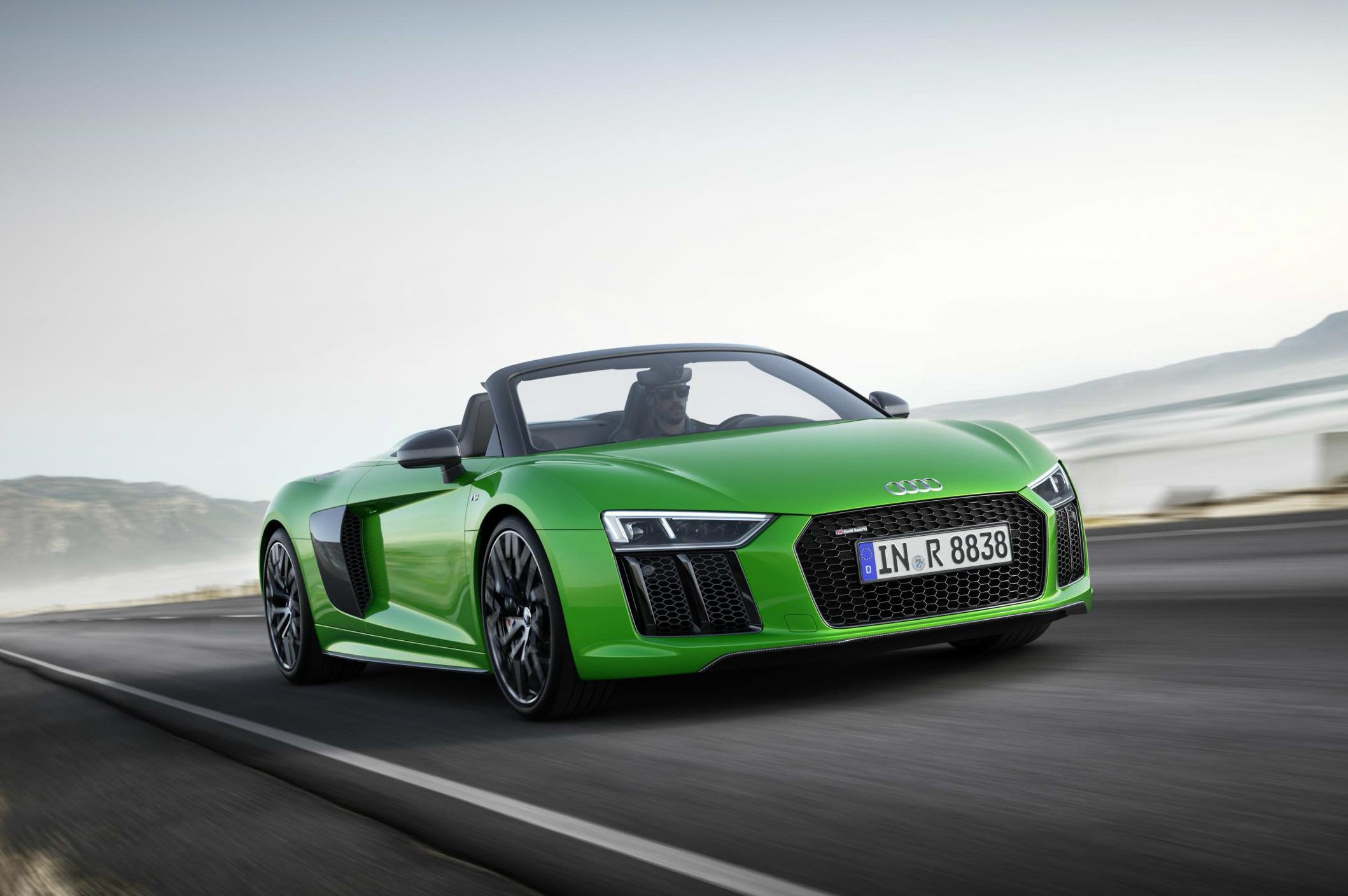 The first thing to hit everyone that caught sight of the new Audi R8 Spyder V10 Plus was the colour. It's called micromatta green, and short of dressing up like Kermit the frog, nothing will get the driver more attention.
Audi chose the Festival of Speed to give this car its worldwide debut. It speaks volumes about the reach of the event. What were visitors and those who watched much of the FoS on YouTube treated to? It is more than just a pretty face. The Spyder V10 Plus features a 5.2-litre engine that delivers one of the most enthralling surround-sound experiences going.
It promises impressive speed, too. The two-seater can accelerate from 0-62mph in just 3.3 seconds, and given a German autobahn, it can reach 203mph. That should be sufficient to blow the cobwebs away.
Jaguar XE SV Project 8
Price: £149,995
Dream machine rating: ★★★☆☆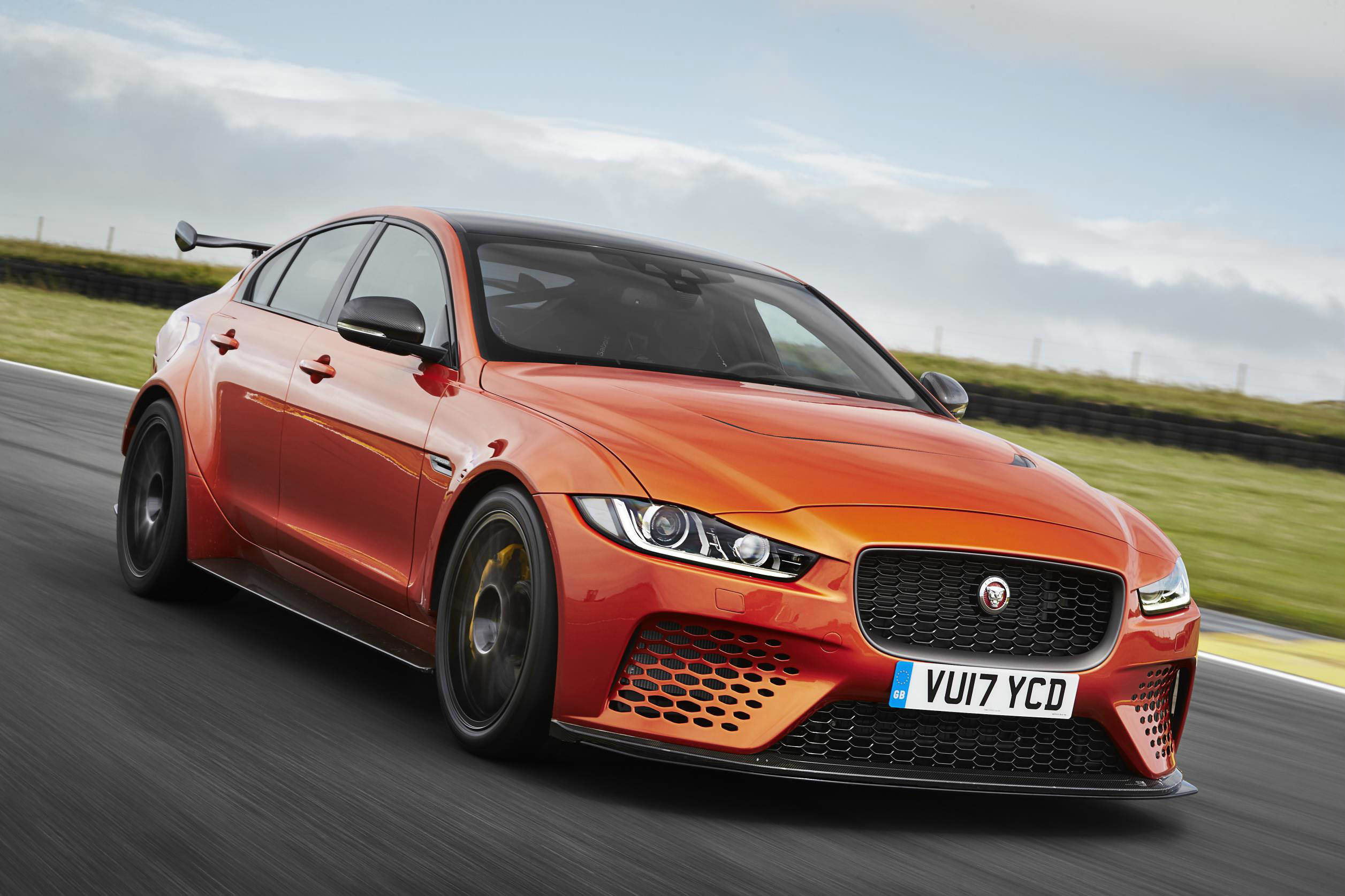 In the 1960s, Jaguar built one of the world's fastest sports saloons. It was called the MkII, and because it was so quick and practical, it become rather popular with getaway drivers. We doubt such law-breaking antics were at the forefront of the minds of engineers behind the new XE SV Project 8, but boy is this a fast saloon…
Jaguar has managed to shoehorn a 5-litre supercharged V8 engine under the bonnet of the XE – the car that's a BMW 3 Series rival – and then tuned it to produce 592bhp. It's a good job that it comes with four-wheel drive as standard, or the rear tyres would probably last a matter of hours rather than years.
Only 300 will be made, and it can be ordered in Track Pack configuration, which removes the rear seats and adds a roll-cage. To be honest, we'd opt to keep the back seats, just so more passengers can experience the performance of this 200mph super saloon.
McLaren 570S Spider
Price: £164,750
Dream machine rating: ★★★★★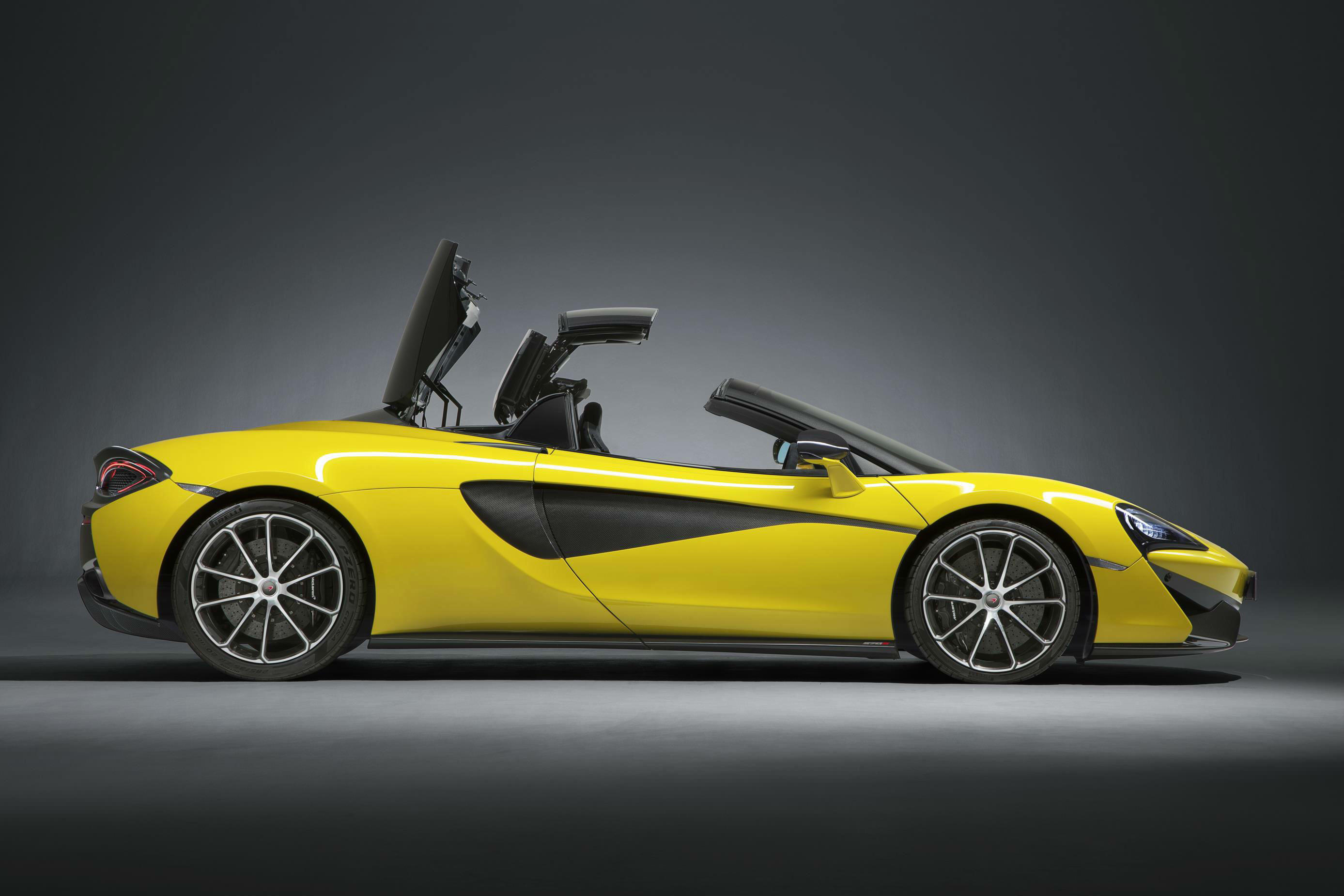 McLaren has been racing Ferrari on grand prix tracks for as long as most of us can remember. But since 2010, the company's Automotive division has been building road cars that put the wow factor into Woking, where it's located.
The latest is this, the 570S Spider. Revealed at the Festival of Speed, it features a folding solid roof which disappears beneath a pair of speed humps and exposes driver and passenger to the drama of a 3.8-litre, twin-turbo V8 engine running up to the rev limit.
Unsurprisingly, it's fast. McLaren says the 562bhp machine can hit 204mph with the roof closed, or 196mph with it lowered. Either way, it should make a formidable rival for Ferrari's 488 Spider.
Porsche 911 GT2 RS
Price: £207,506
Dream machine rating: ★★★★☆
It is tempting to wonder how a new Porsche 911 can cost more than £200,000. Especially when the particularly excellent standard 911 Carrera costs from just over £77,000. The answer comes from Porsche's GT Division, which creates the ultimate speed machines in the eyes of most car enthusiasts: this is the most powerful 911 ever.
How powerful? Its 3.8-litre, flat six-cylinder engine develops 690bhp, which is the stuff of racing cars. Porsche says it can sprint to 62mph in 2.8 seconds and hit 211mph. Such dizzying numbers are enough to take your breath away - even without driving it.
Rolls-Royce Dawn Black Badge
Price: £270,000 (estimate)
Dream machine rating: ★★★★☆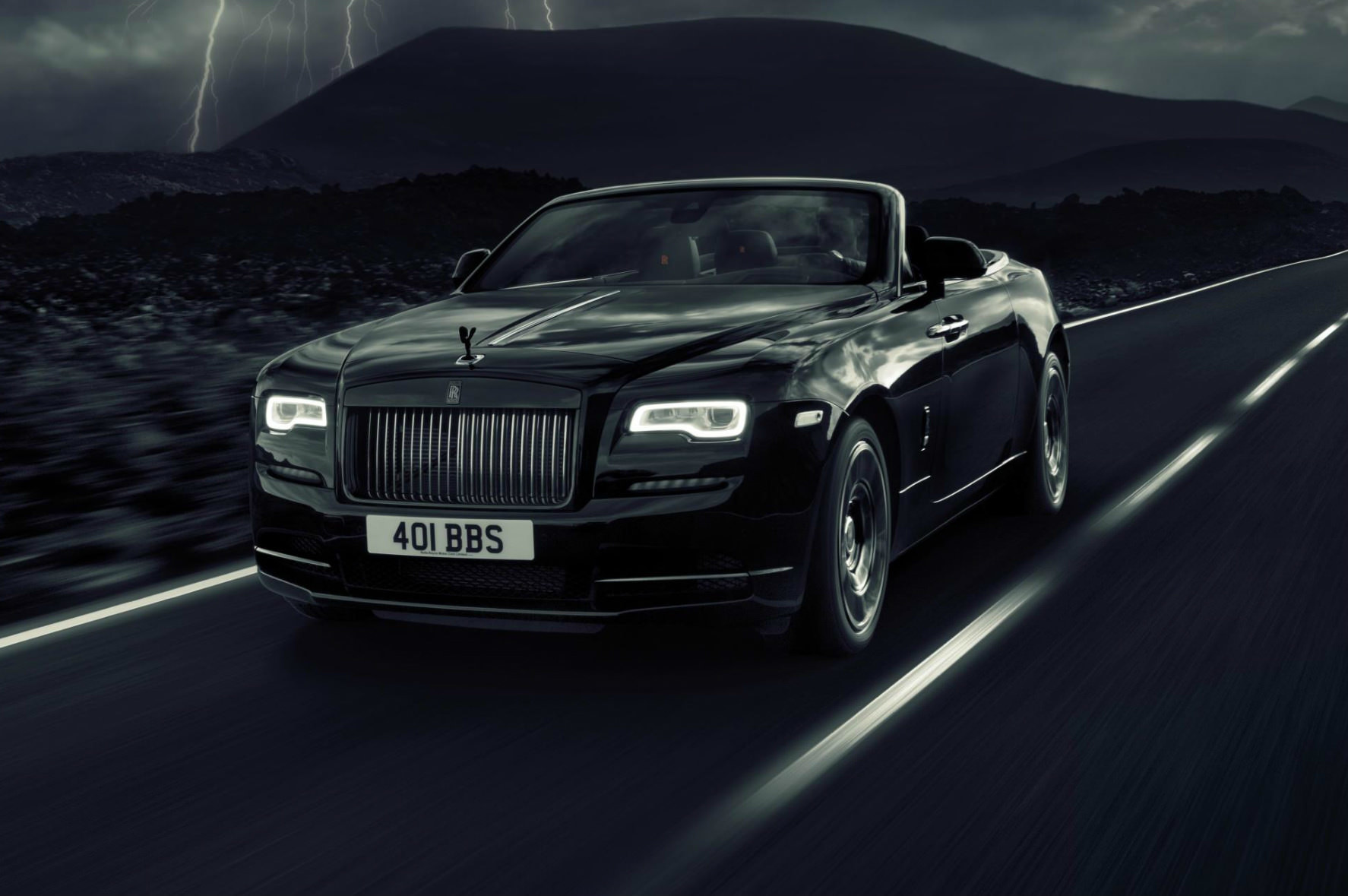 A Rolls-Royce could be considered rather common. After all, every celebrity and their pet chiwawa owns one, including Beyoncé, Kim Kardashian, J Lo, Justin Bieber, Gwen Stefani and David Beckham. The new Dawn Black Badge is just the thing for those who want a more exclusive set of wheels.
As the name suggests, it comes in black paint. And not any old black either. "The most intense black paint to ever grace a production car surface, " says the manufacturer. We'll take its word for that. Of more interest is the sumptuous interior of the four-seat tourer, and the roof that disappears to give the world a better view of those aboard. There's lowered suspension, a more potent V12 engine and a sports exhaust. Of course the Black Badge model comes at a price. But if you have to ask how much it costs…
---
---