How often should a car be serviced and repaired?
Different cars may need servicing and repairs at different intervals. But whatever the car it will need regular TLC if it's to lead a long and healthy life on the road.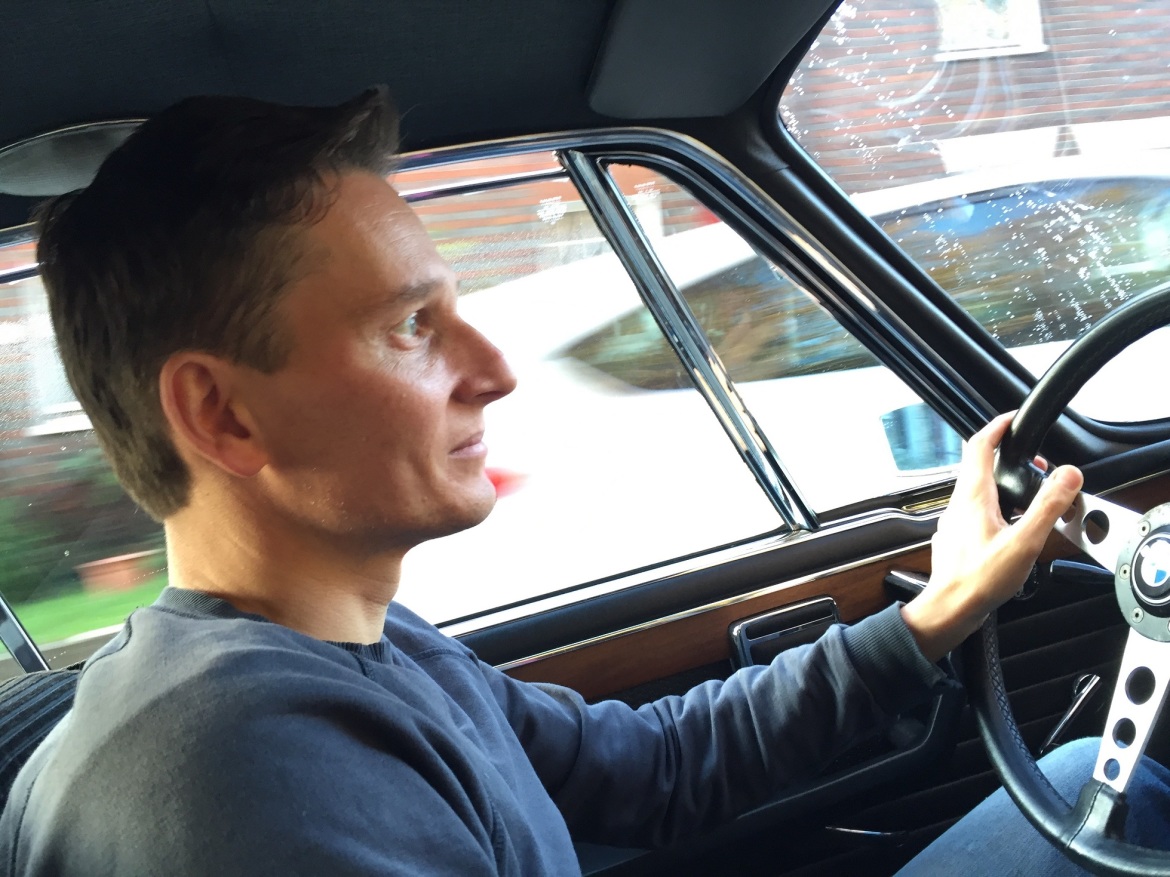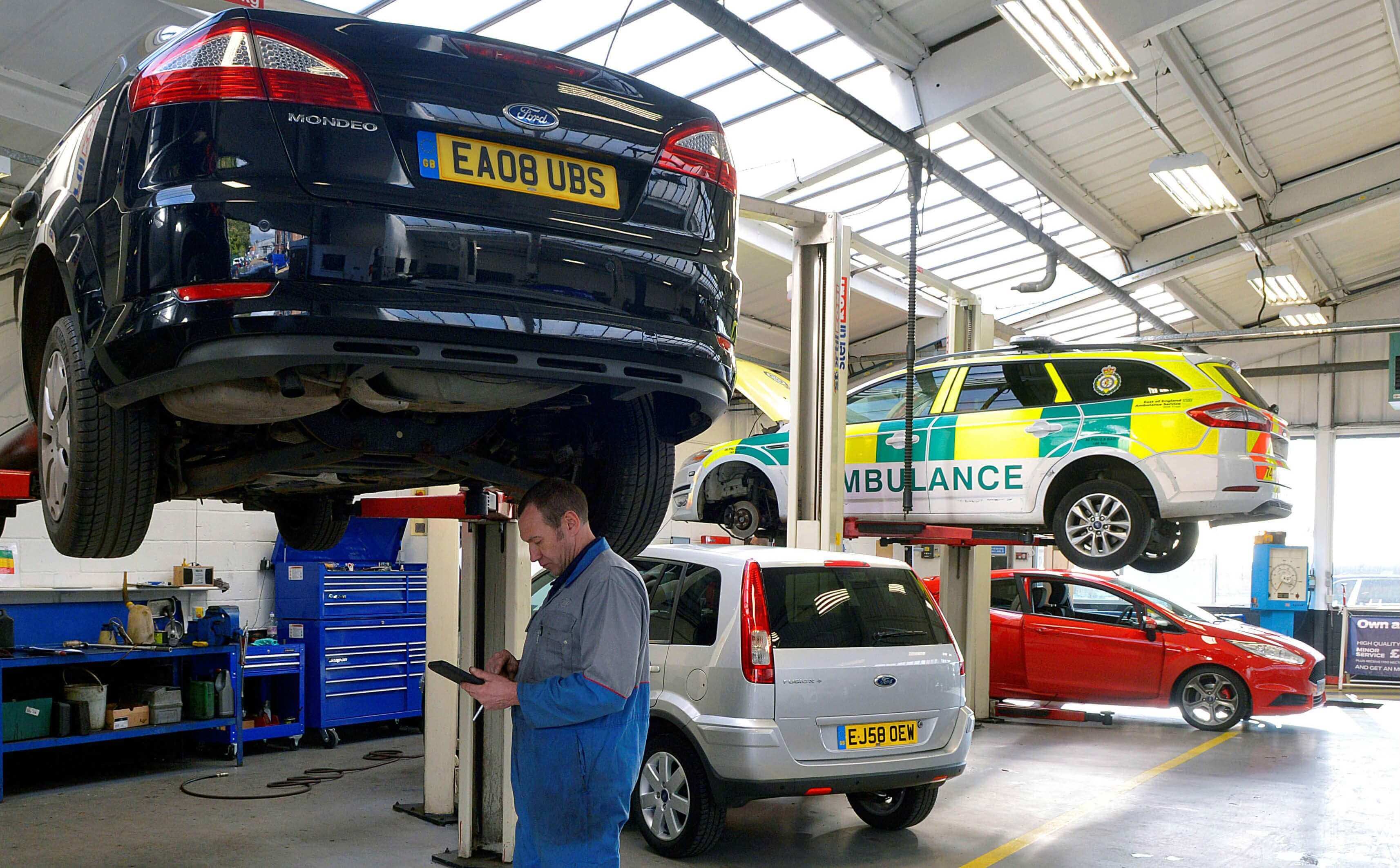 Rather like the human body, a car is an intricate thing. Beneath the surface are all manner of complex components, moving parts and fluids that need to be looked after. Just as you should watch what you eat, take exercise and visit the doctor if your health is a concern, so it pays to be caring for your car.
Regular servicing also allows you to peer into the future, as many parts on a car naturally wear out and a mechanic can judge how much more mileage or time an item such as the exhaust or brakes has left to give. This helps you budget accordingly.
And finally, a comprehensive service history will protect any warranty that comes with a car and, in the long term, makes it more valuable than a similar make and model with a patchy record of care.
How to check how often a car needs servicing
It's important to bear in mind that different makes and model of car can require servicing and repairs at different periods in their operating life.
If you have the vehicle handbook and accompanying service book, either will detail the extensive maintenance schedule that the vehicle manufacturer recommends. This schedule has been planned to keep the car in optimum operating condition.
What if you don't have the vehicle handbook?
Don't panic. Telephone the vehicle manufacturer's customer care centre or a franchised garage. So if you own a Ford Fiesta, call a Ford dealer and speak with their servicing department. By taking some basic details, such as the vehicle registration number, they will be able to advise you how often the car needs a service. They can also supply a replacement manual and service booklet.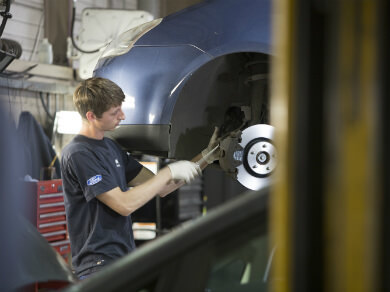 What is the typical frequency of car servicing and repairs?
The most common timeframe for a car to be checked over is once a year. However, it can also be determined by certain mileage increments, often 12,000 miles.
Some high-performance cars may require an oil change and inspection every six months while increasing numbers of everyday cars are able to go for up to two years between visits to a garage.
What's the difference between a minor and major service?
In a nutshell, there are certain basic jobs (minor service) that should be done more frequently than other, more involved maintenance tasks (major service).
A minor service, also called an oil-change service, tends to take place in the car's first year. Then, in the second year, a more exhaustive service has to be performed, which in addition to an oil change includes the replacement of filters for the fuel and air intake systems and extensive checks of many of the car's wear-and-tear components.
Additionally, features such as the brakes and brake fluid, engine coolant, gearbox oil, cam belt and air-conditioning can need attention at times determined by the car maker's service schedule. By not adhering to these, there's a chance a car could suffer a mechanical breakdown.
Did you know about flexible servicing schedules?
Because cars are generally more robust than they used to be and many engine oils can have a longer operating life, increasing numbers of car makers allow drivers to choose between a fixed or flexible service schedule.
The reason for this may seem counter-intuitive. Cars that tend to travel short distances for mainly local trips give the engine oil a harder time than cars that do long trips and rack up high mileages on main roads.
By opting for a fixed service schedule, you would have to have your car serviced once a year or every 10,000 to 12,000 miles, depending on the manufacturer and whichever comes first.
But by choosing the flexible service schedule, the car's onboard computer will effectively keep an eye on everything and let you know when the car needs a service. This can mean you'll only have to visit the garage once every two years or up to 20,000 to 22,000 miles.
---
---