How to Choose the Right Bike Rack for your Car
Sometimes pedal power alone isn't enough to propel cyclists to where they want to be. Whether it's for a serious Sunday sportive or a casual ride with all the family, a car is required to get bikes around.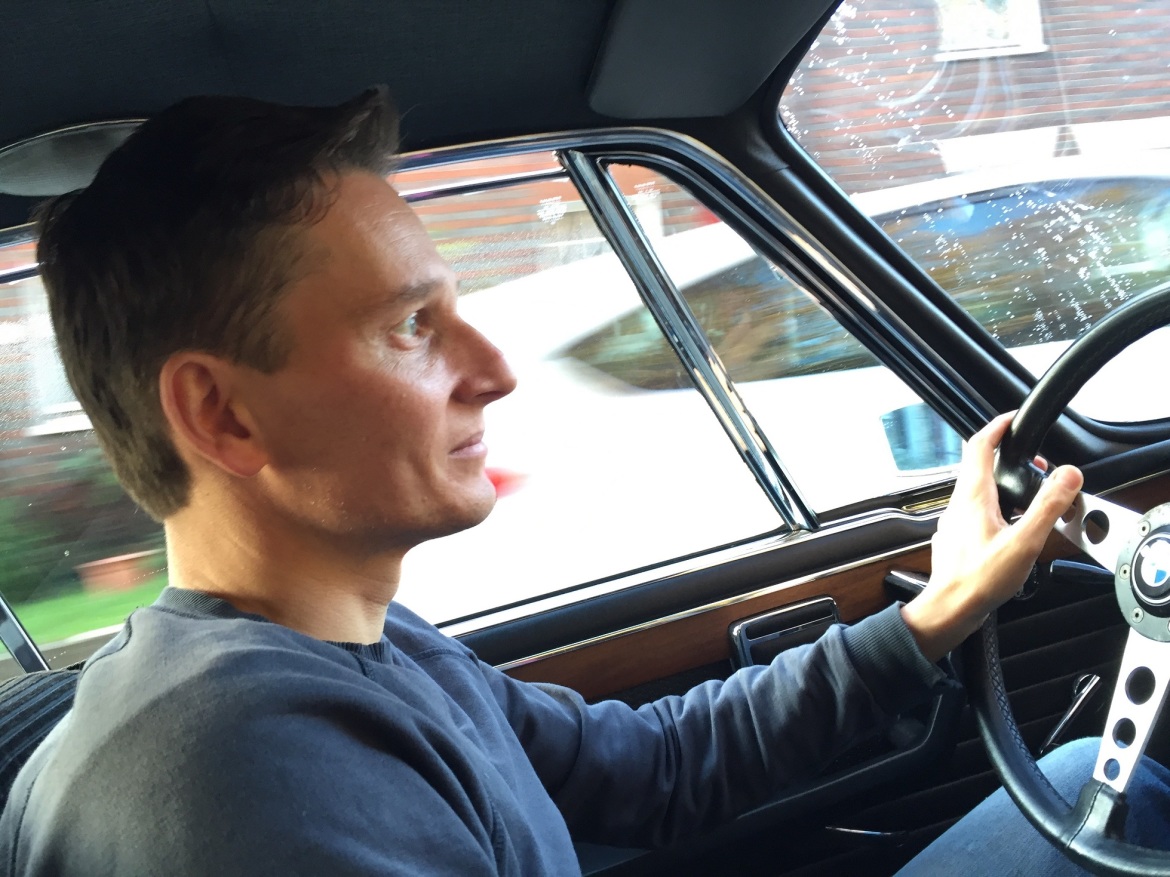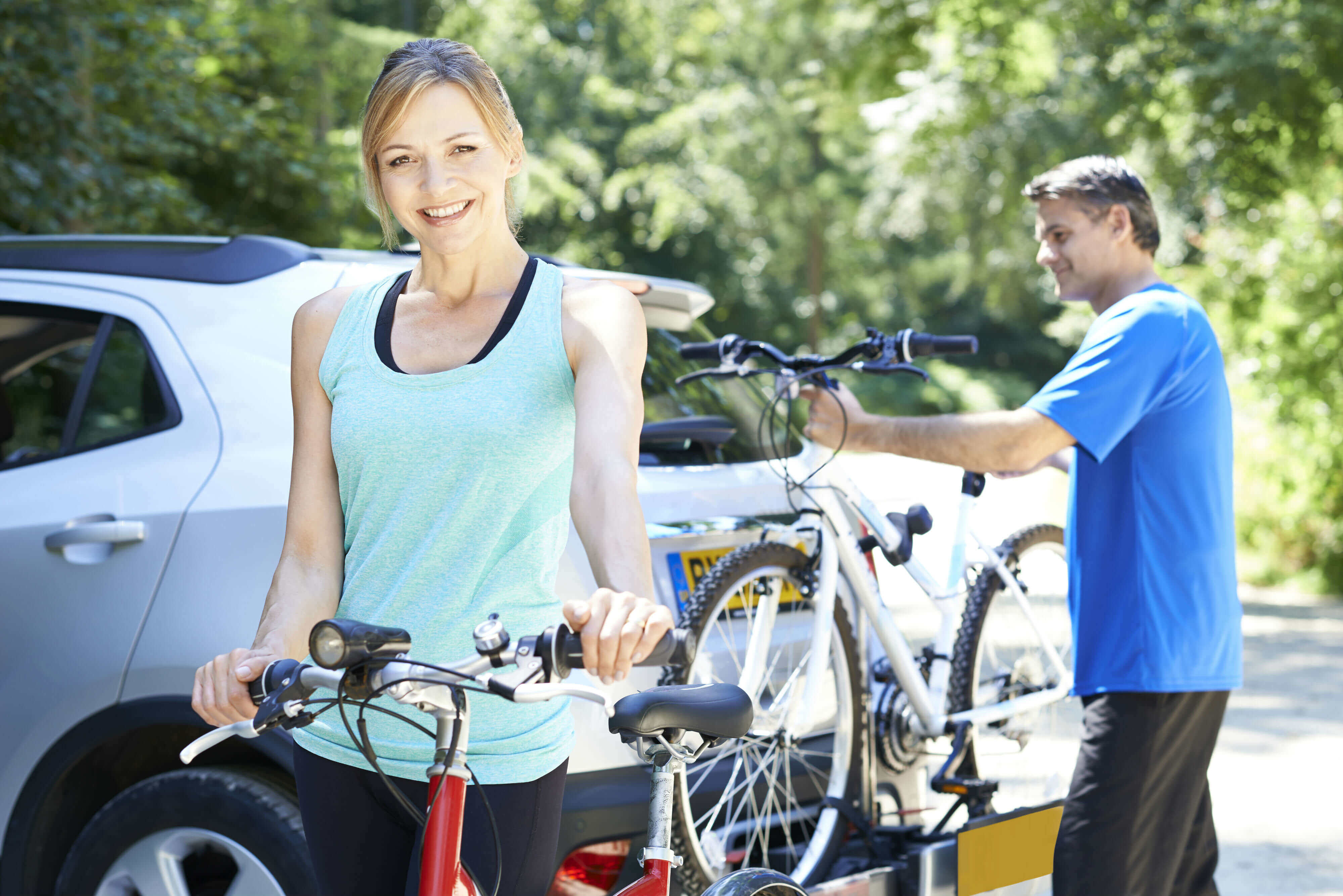 Using a bike rack is the safest way to transport bikes by car. But choosing the right bike rack for your car will depend on a number of factors.
The most important consideration is that they can be locked – both to the car and to the bikes they're transporting – otherwise, the next time you spot your bikes, they could be advertised for sale on an auction website.
Price and the suitability of fitment to your car also need to be considered. In independent tests, expensive, fancy branded bike carriers have been found to be inferior to far more affordable versions from companies such as Halfords.
There are three types of carrier. Roof-mounted bike racks typically attach to roof rails; strap-mounted bike carriers hang off the rear of a car; and tow bar-mounted carriers can be used on cars fitted with a tow bar. We guide you through the pros and cons of all three.
Roof-mounted bike carriers work best for most cars
Arguably the most practical way to carry bikes is on the roof. They ensure that access to the boot is unhindered and rear visibility unrestricted, you don't need to buy extra lights or a spare registration plate, and the additional weight of the carrier and bikes is spread evenly across the footprint of the car. Also, if desired, you should be able to attach a roof box to the same crossbars used to carry bikes.
Typically, roof-mounted bike carriers attach to a pair of bars that span the width of the car. These mount to either raised roof rails or latch directly into the car's roof.
If your car has raised roof rails, prices for a pair of cross bars start from £50 for a family car, such as the current generation Nissan Qashqai. For the same car without roof rails, the cross bars are a bit more expensive, starting from £75. A good place to start your research is The Roof Box Company.
You can then buy as many bike carriers as you need. For one carrier, prices begin at a very reasonable £15 and rise to more than £100. Don't be tempted to buy fancy brands and pay a premium price: in tests performed by Cycling Weekly, it was the cheapest carriers that left it most impressed.
Some carriers have a bar that braces the bike's frame, others require the front wheel to be removed. Don't bother with the latter for everyday bikes. It's important to check that a bike is stable in any carrier, as it will be subject to strong headwinds and crosswinds.
If you have a particularly high car, you may want to invest in a plastic step stool, which costs less than £10 and will get you to a comfortable height so that loading and securing bikes is less of a chore.
Verdict: The most practical, universal choice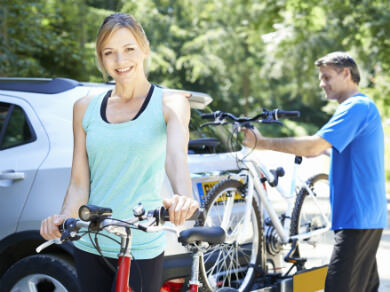 Rear-mounted bike carriers attach to the back of a car
These can suit either a saloon or hatchback body shape with prices starting from around £60. There's generally no need to buy extra fixtures and fittings to attach the rack to your car; everything you'll need will come with the product. Also, they create less drag for the car, so should have less impact on fuel economy than roof-mounted bike racks.
However, there are downsides to using rear-mounted bike racks. Your view out of the back of the car will be obscured, and if the registration plate is hidden, you'll need a spare plate and illuminated board to display it on.
Several bikes and a rack will be putting considerable pressure on the body parts that the rack is in contact with. So there is a chance paint may be scratched or panels could end up being deformed.
It also pays to check how much clearance there is between each bike. Pete Campbell of Pearson Cycles in Sutton, south-west London (recognised by Guinness World Records as the world's oldest bike shop) warns there may be some lateral and longitudinal movement at speed: "If there is movement at speed, at best paintwork will be damaged, at worst carbon-fibre frames can be broken."
Verdict: Easy to load but could damage your bikes and car
Tow-bar mounted bike carriers only work with a tow bar
You'll need a tow bar to be already fitted to your vehicle for these to make any financial or practical sense. Their appeal is that they can hold up to five bikes, and some feature built-in locks, lights and indicators, or may fold out of the way so the boot can be opened.
However, even if they do fold clear of the boot, access will still be impeded. And as with rear-mounted racks, you need to check that the bikes don't come into contact with each other, or they could be damaged. And then there's the small, or rather, a large matter of the price. These are the most expensive option for drivers, costing from around £100 and rising to as much as £550.
Verdict: Only suited to cars fitted with a tow bar
---
---