Ice-Cool Coupes. The Best Used Coupes for £5000 to £10000.
There are few cars that combine the sporty looks, the all-round usability, and the effortless cool of a coupe. They speak volumes for their driver (and passengers), shouting young, free, possibly single and definitely up for fun. The question is which one to go for? And what do we mean by coupe in the first place?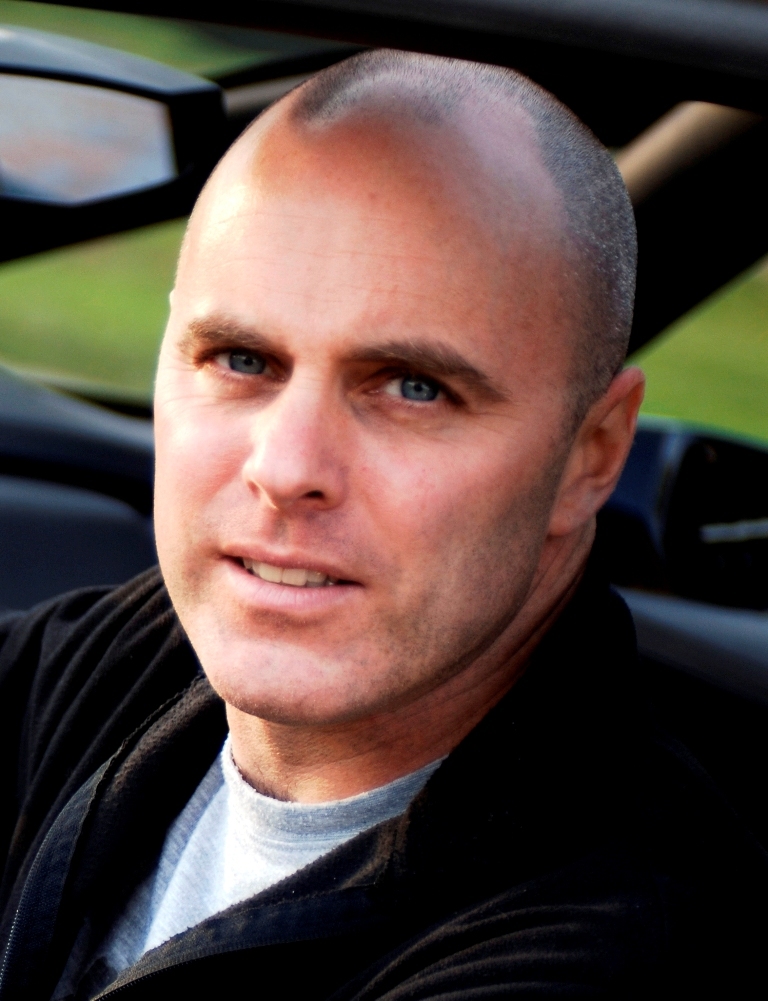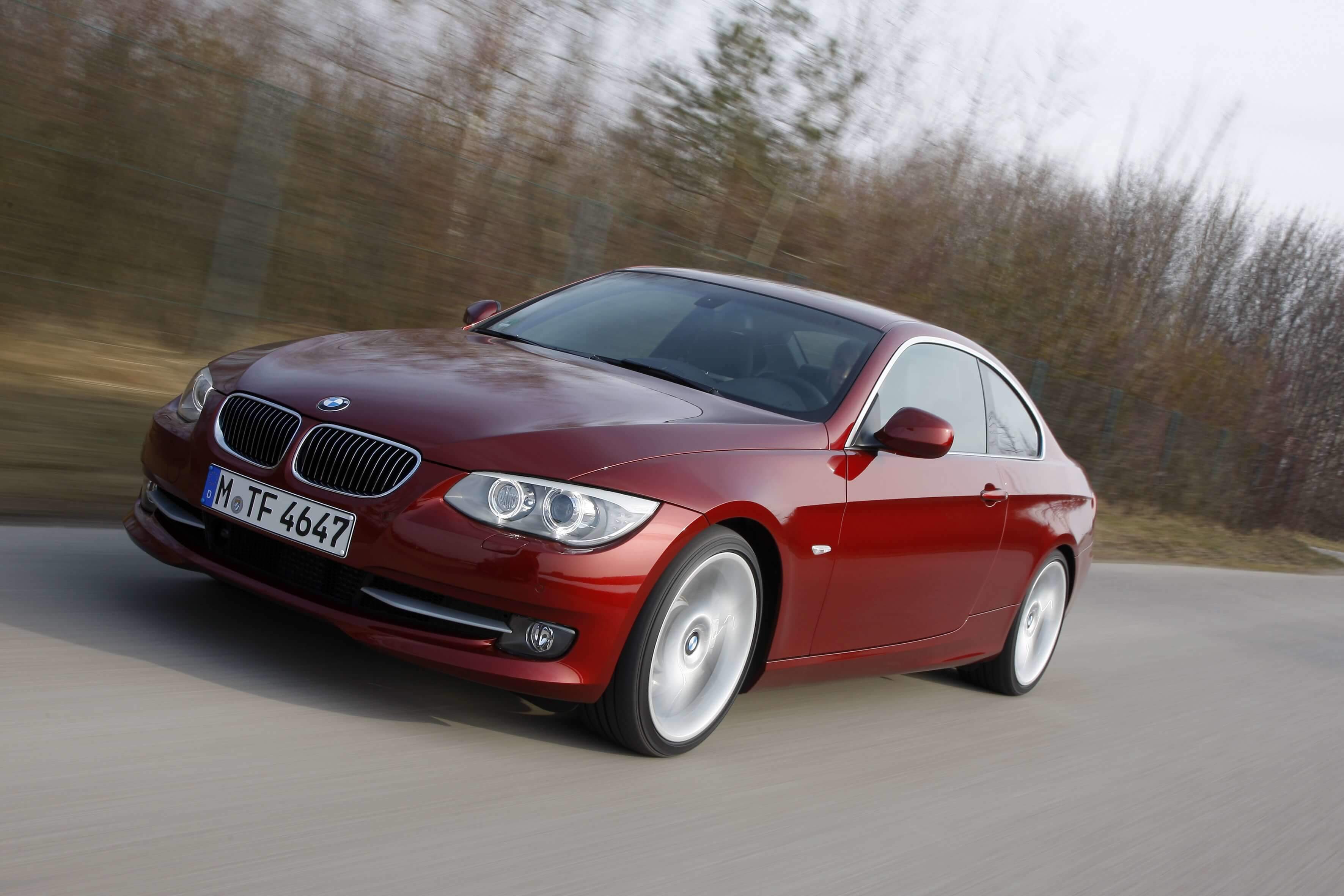 The strict definition of coupe is a car that's shorter than a saloon and only has two doors. It must have a fixed roof but back seats are optional. And if they are present, they're guaranteed to be on the snug side, so family or friends coming along for a ride may have to rub shoulders.
To give coupe buyers plenty of choices, we've split our selection into three. There's one for £10,000, one for £7500 and one for £5000.
Ice-cool coupe for £5000: Nissan 350Z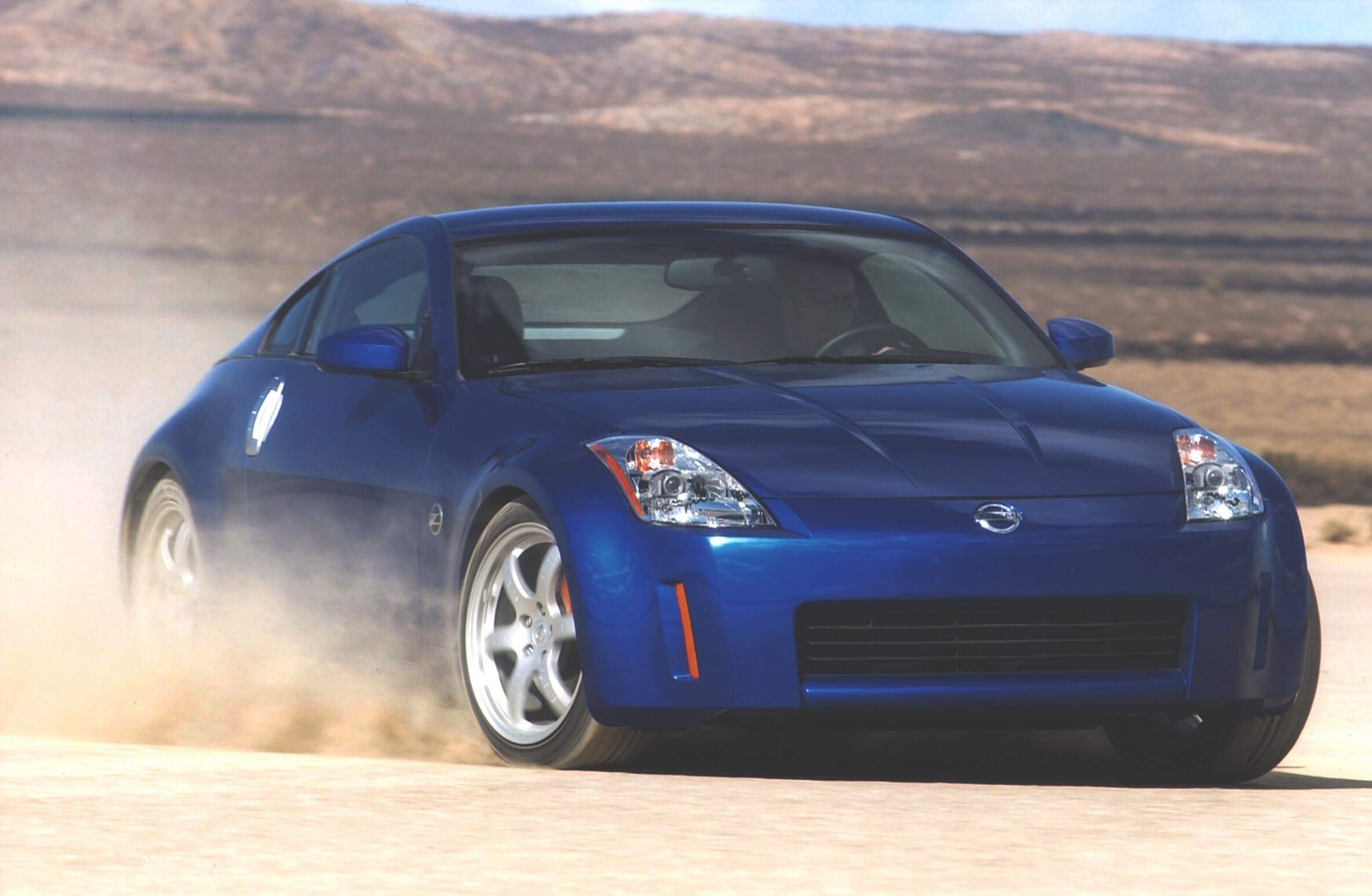 What your money gets
A £5000 budget will buy a 2004 04 or 54-reg 350Z. It should have a full-service history and if possible an aftermarket warranty.
Why it's ice cool
When the 350Z was launched it was designed to recapture some of the magic of Nissan's much-fancied 1970s Z cars. Its engine lurks beneath a long bonnet. And what an engine it is. It's a 3.5-litre V6 that's loud and attention-grabbing, constantly urging you to drive it harder. The rear-wheel-drive chassis adds to the entertainment value, helping it handle like a proper sports car. Compared to German rivals it was terrific value for money and it has a quirkiness to the design that still stands out.
Driving an Audi TT is a bit predictable compared to the Nissan. However, the two-seat 350Z isn't as practical as rivals. And the boot space is interrupted by a huge support brace. But even that has a function: it's designed to keep the 350Z's handling as sharp as a Simon Cowell put-down.
What to look out for
You probably won't be surprised to hear that the Nissan is generally pretty reliable. But they must have been properly maintained. And that means the oil level needs to be checked regularly. Drive shafts can need replacing too and the suspension is prone to wear so take a mechanic with you when you inspect cars or run it by a local garage.
Other niggles are to do with the quality of the interior, particularly on early cars. This improved after 2006, but unfortunately, those versions aren't in our price bracket. Other things to be wary of are fuel consumption that can be on the high side - but that's part and parcel of having big fun with a big engine.
Ice-cool coupe for £7500: Volkswagen Scirocco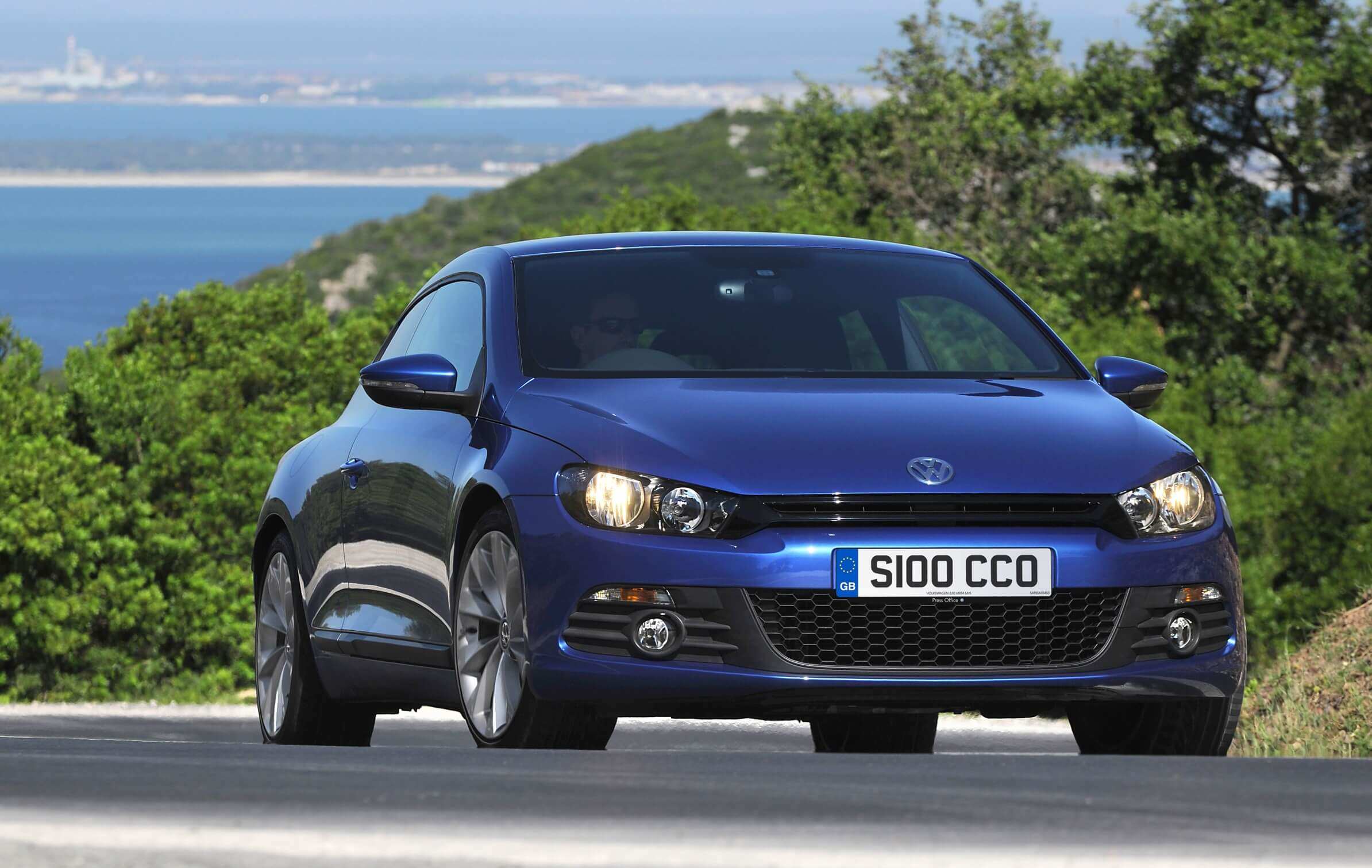 What your money gets
For our notional £7500 budget, you'll get a 2009 model although there are high mileage 2011 cars in that price bracket.
Why it's ice cool
The reason you'd buy a Scirocco is for the way it looks, pure and simple. When it came out in 2009, it looked like a concept car that had been driven straight off a motor show stand. Seven years later, it's still a fine looking car, although rivals have caught up. No matter, there's a decent choice of cars out there and that's one of the Scirocco's strong suits. There are 1.4 TSI and 2.0 TSI petrol engines and 2.0 TDI engines and all are flexible and refined. Although not an out and out sports car, the Scirocco is still fun to drive, agile and sure-footed. And it has back seats and a boot, although you'll struggle to fit more than a couple of soft bags in it.
What to look out for
The Scirocco is based around the mechanical bits of VW's Mk5 Golf so it's proven technology. The DSG automatic gearbox is generally reliable but it must be properly maintained, which includes having the oil and filter changed every 40,000 miles. As with other performance cars, a full-service history is important to ensure it's been well looked after.
Ice-cool coupe for £10,000: BMW 320d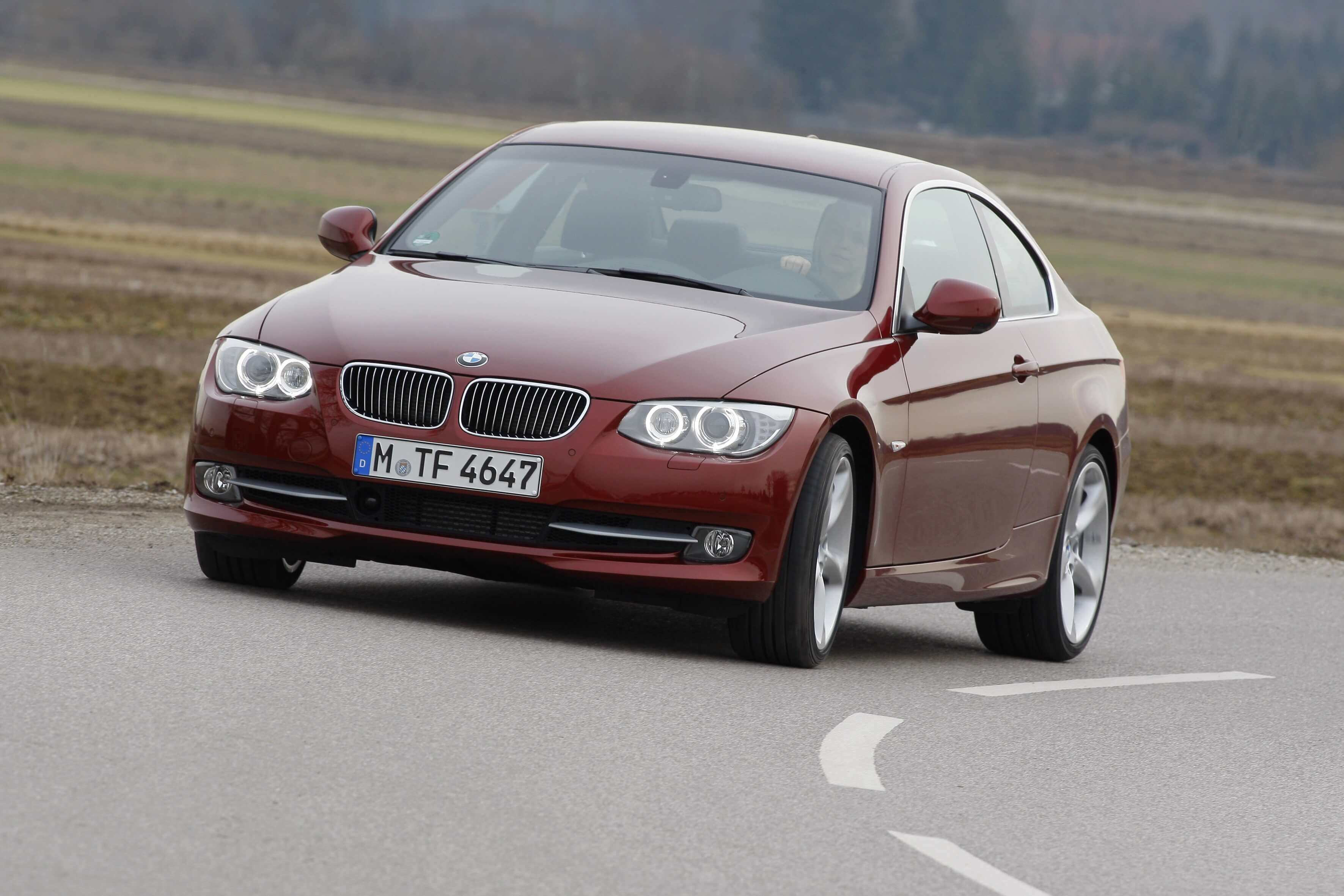 What your money gets
Depending on mileage and specification, £10,000 will buy you a 320d Coupe that was first registered between 2009 and 2011.
Why it's ice cool
Despite the challenging looks of some of its more recent models, BMW has yet to make an ugly coupe. But the BMW has the function to go with the form. For starters, BMW's claim about making the 'ultimate driving machine' isn't far from the truth. The 320d is rear-wheel drive and very well balanced with precise steering that helps the car to feel responsive to driver inputs. The low-slung seating makes the driver feel really connected with the road. And the engine is smooth, efficient and flexible. What's more, you'll enjoy an impressive fuel economy of up to 60mpg. The cabin is beautifully put together too, feeling plush, expensive and built to last.
What to look out for
We've chosen the 320d because we think it's a better compromise between fuel efficiency and performance than the more powerful 330d. That said, the bigger engine is still impressively economical and the extra power makes for an exciting drive. As far as reliability goes, the 3 Series in general scores poorly according to the Reliability Index, particularly when it comes to engine problems. Electrical gremlins with the iDrive 'infotainment' system can also be a feature. A thorough check of the paperwork to ensure a full-service history is imperative. A mechanical check is advisable too and, if you can, try to buy from a dealer who will provide some kind of warranty.
---
---