New Robo-Cones Could Help End Traffic Jams At Roadworks
For drivers using Britain's network of dual carriageways and motorways, there's nothing more frustrating than being stuck in traffic because lanes have been coned-off for roadworks that have not yet started or are finished. Now British engineering boffins have invented 'robo-cones' which can wheel into position or roll away as required.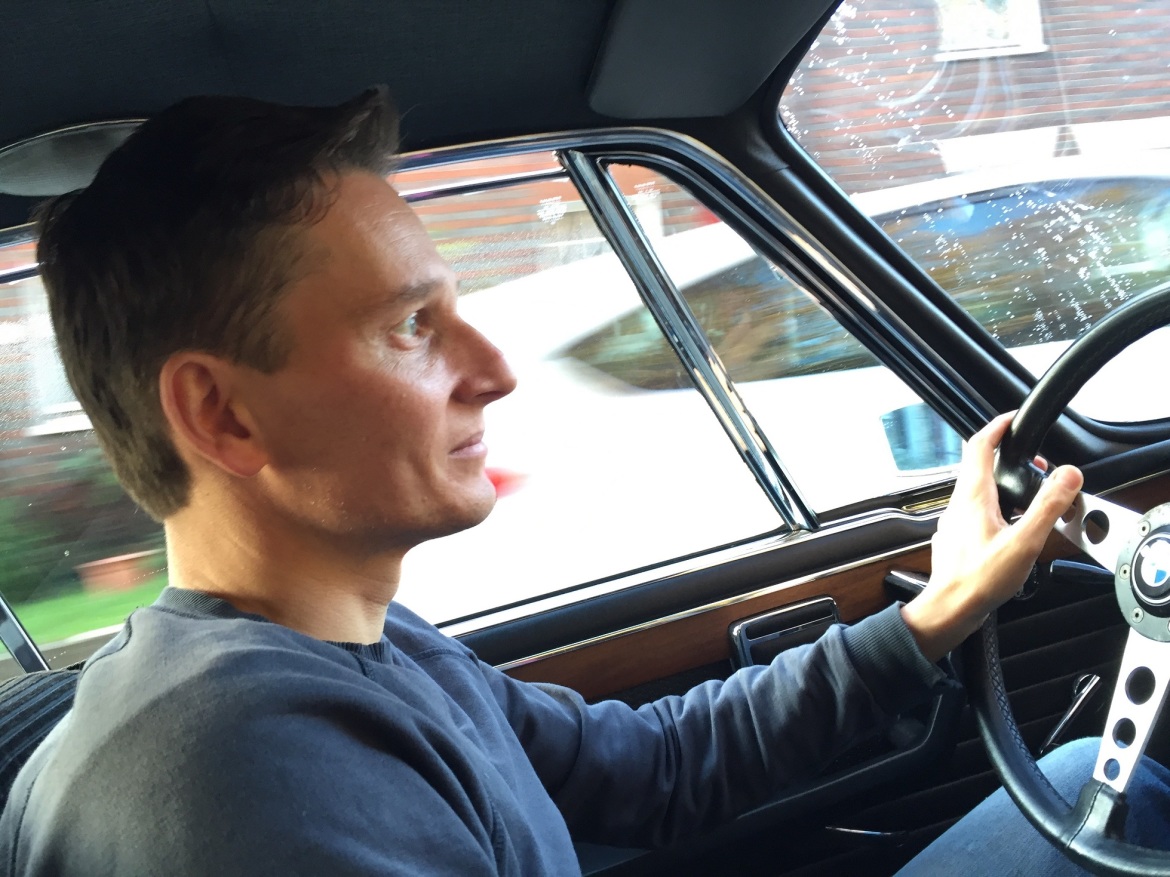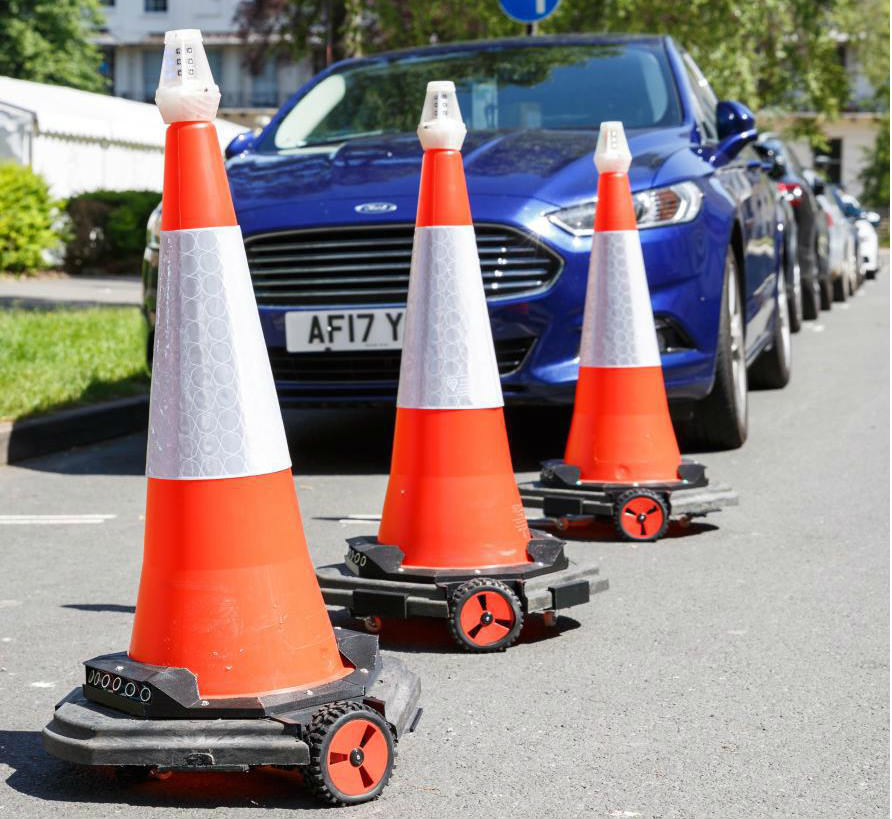 The prototype traffic cones have been developed by Costain, one of the UK's largest construction and engineering firms.
It is hoped that the smart cones will help reduce unnecessary delays for drivers and bring about an end to the hazardous job of manually placing and removing static cones.
Robo-cones are faster and safer to use
The company claims that it currently takes 15 minutes to lay out cones to form the 'taper', the staggered line of cones that leads into every set of roadworks. Using the new robo-cones, the process takes just a minute.
Richard Golledge, who helped develop the idea while working at technology engineers Costain: "Live traffic on the motorway is quite a dangerous thing. The taper is the most dangerous part of deploying cones, but with the remote-controlled cones, they form a line on the hard shoulder. They come out and form the taper. It saves people taking the taper down and moving it out - everybody benefits."
The prototype for the robo-cone can travel at 4mph and move into position or off the road, under the direction of a supervisor.
Why traffic jams form at roadworks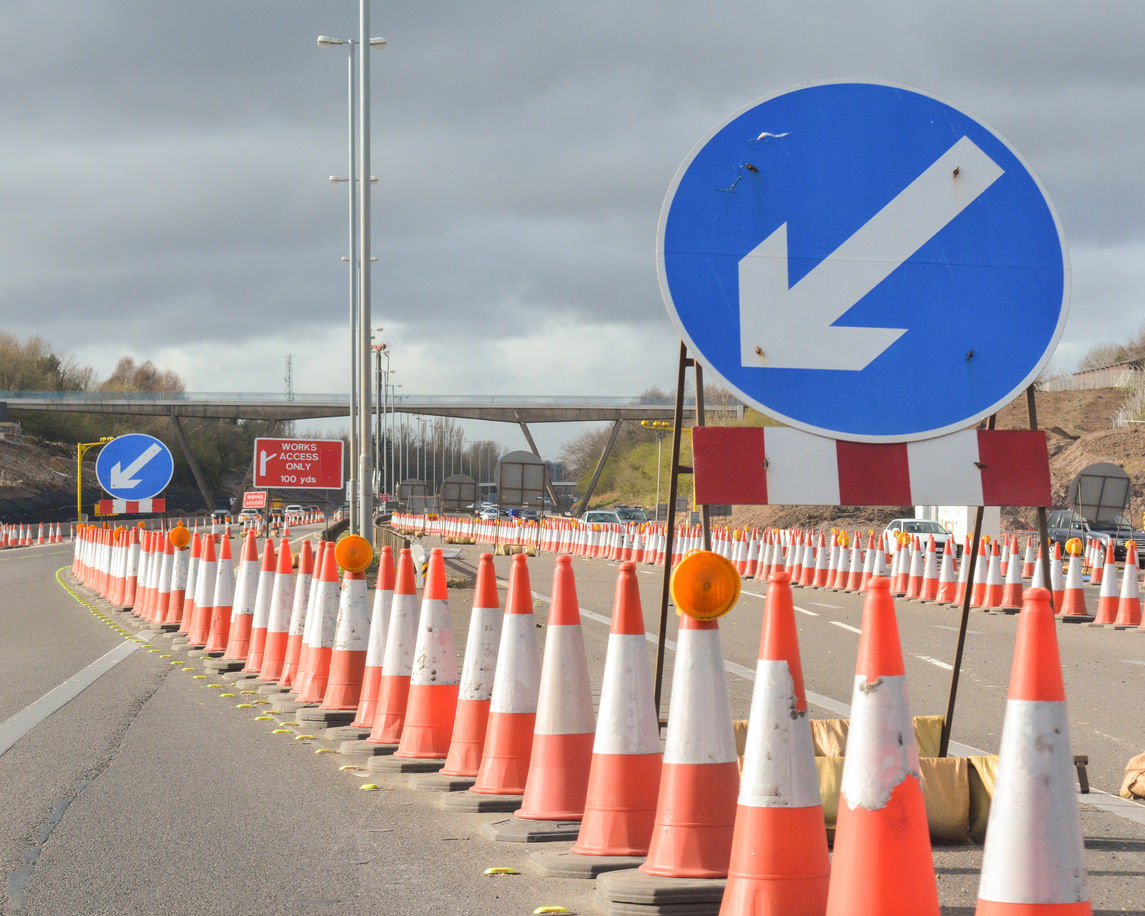 Because it is so hazardous to move cones around, currently traffic management companies cordon off large stretches of road at once for safety, rather than continually removing and replacing them.
It means that even when work has not yet started in an area or may have moved along or even been finished, the cones remain in place, often causing traffic jams.
It can also mean that the Highways England, which builds, operates and maintains motorways and A roads around Britain, often resorts to opening the hard shoulder to traffic, in an attempt to reduce bottlenecks. This, in turn, means motorists have nowhere to stop safely, should their vehicle suffer a breakdown or flat tyre.
The inventor of the robo-cone, William Clifford, said that so far they have only been used in test situations, and would require approval from the Highways Agency before they could be pressed into service. Currently, they are expensive, too, costing about £100 compared with £5 for a regular cone.
Clifford added that the next step in development would be to make the cones fully autonomous. "To have them completely autonomous and come out on the motorway and detect when there's an accident, that would be perfect, although we are far from that."
One expert in driverless cars predicted that robo-cones would become a permanent fixture on UK roads. They have been under development in America since 2013.
Al Clarke, from Meridian, a company created by the UK government to promote British autonomous driving technology, told The Telegraph that driverless vehicles will communicate with robo-cones.
"A few years down the line when robo-cones are swarming on the M25, they will communicate with vehicles still, say, on the M6 saying, 'Robo-cones are on the move at the M25, you are going to be delayed. Why not reroute?'" said Clarke.
Advice: All you need to know about the part-exchange process when buying your next used car
---
---