Petrol instead of diesel: which are the best used hatchbacks for £10,000?
Faced with reports of harmful emissions from diesel cars and the prospect of major cities and towns charging diesel drivers to access the centre, many drivers are switching to petrol-powered vehicles.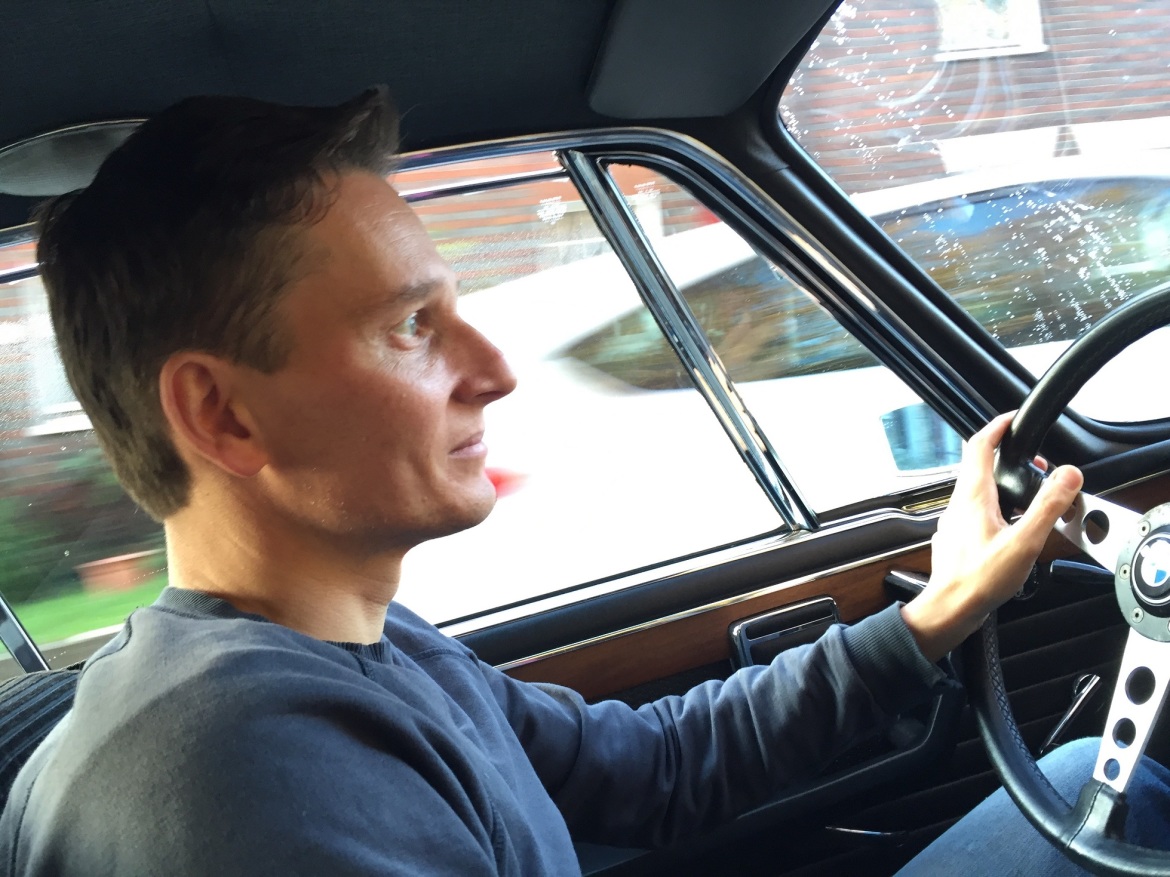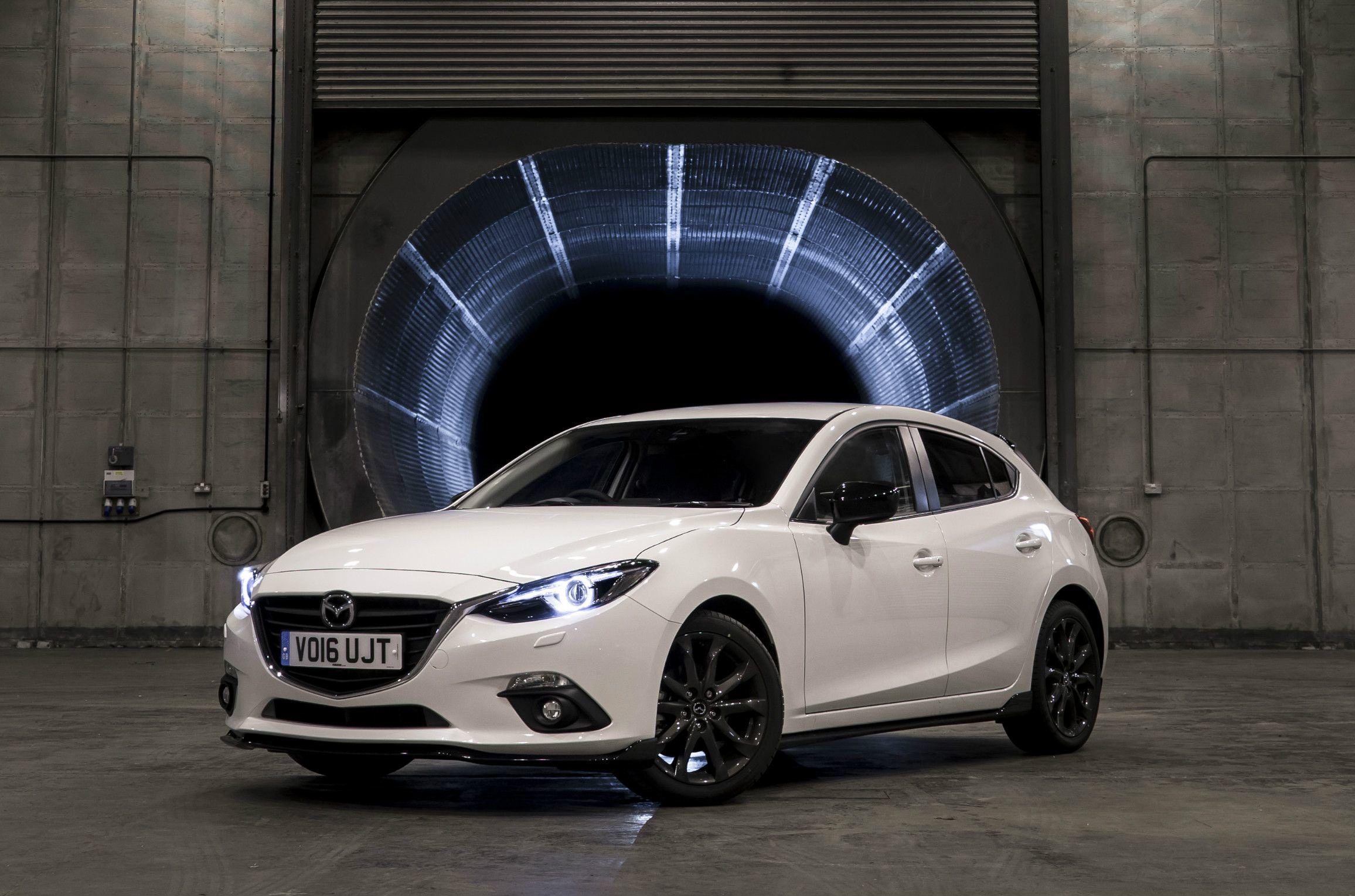 That's especially true in the family hatchback category. Petrol-powered cars like the Volkswagen Golf or similar are often nicer to drive than a diesel equivalent, and they are plentiful and affordable, especially on the used car market.
Here, we name three great examples of family hatchbacks that make a sensible alternative to diesel models.
Petrol hatchbacks for £10,000: Seat Leon is a sporty Golf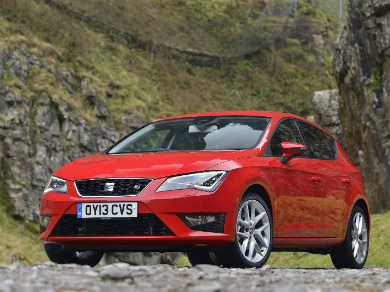 Did you know that the Seat Leon is based on the Volkswagen Golf? That means it's got class-leading ingredients under the skin, from the petrol engines to the mechanical base it sits on. But Seat wraps everything up in a sportier looking body.
It's not just a neat design trick that the Spanish car maker has played. The engineers have made things sporty too: the stylish Leon is deliberately set up to feel that bit more responsive to the driver's commands.
It's also a good-sized family car with as much cabin and boot space (380 litres) as a Golf.
Best of all, Seat charges less for its cars when new, compared to VW, and that trend continues on the used market, so you get more motor for your money.
What's the engine like?
On a budget of £10,000, the ideal choice for drivers after an affordable family car is the 1.4 TSI model. This features a 138bhp, 1.4-litre, four-cylinder turbocharged petrol engine, and it's a smooth, willing performer with plenty of muscle low in the rev range. That means you don't have to keep changing down a gear to get the best performance from it.
Seat says this version of the Leon will nip from 0-60mph in 8.2 seconds and is capable of returning 54mpg. Just as significant are the emissions; at 119g/km, it falls into car tax band C, which means it costs just £30 a year to tax.
What your money gets you
There's a wide choice of Leon 1.4 TSI models for £10,000, all from Seat dealers and with mileage from as low as 20,000. Most are 2014 or 2015, and in SE trim.
Petrol hatchbacks for £10,000: Mazda3 is the most surprising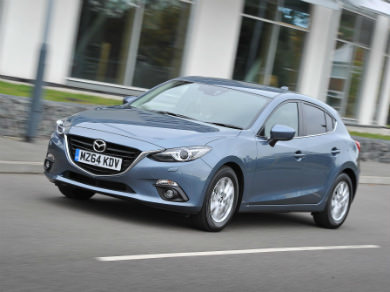 The moment you hit the road in a Mazda3, it's obvious this car was made by the same people that created the Mazda MX-5 sports car. The 3 is a pleasant surprise, as it feels responsive and satisfying no matter whether negotiating the rush hour crawl or winding along an open country road.
This is partly down to the unique approach Mazda takes when engineering its cars. It seeks to remove as much weight as possible, and fit the largest engine as practical. Why? It helps the car deliver on the manufacturer's promises of good fuel economy and low exhaust emissions.
The interior is a nice place to be, with a large touchscreen system that's one of the best in the business. However, the car's not as accommodating as the Skoda, but it's almost as spacious as the Seat Leon, and has a 364-litre boot.
What's the engine like?
Unlike the Seat and Skoda, the pick of the Mazda3 hatchback range is a relatively large capacity, 2-litre, four-cylinder petrol engine which doesn't use turbocharging.
This gives it a different character. There isn't as much muscle low down in the rev range, so more revs are required to make progress, but happily the engine is smooth and refined. It musters 118bhp, which is less than the other two but performance is still respectable, as it can accelerate from 0-60mph in 8.9 seconds and the fuel economy is an impressive 55mpg. Equally impressive is a CO2 figure of 119g/km, which means the 3 falls into car tax band C and costs just £30 a year to put on the road.
What your money gets you
There's a surprisingly healthy number of petrol models compared with diesel when browsing Mazda3s. We found Mazda dealers selling one-owner, 2014 models for £10,000, with between 30,000 and 40,000 miles on the clock. There is a choice of SE, SE-L and and SE-L Nav trims.
Petrol hatchbacks for £10,000: Skoda Octavia is the most spacious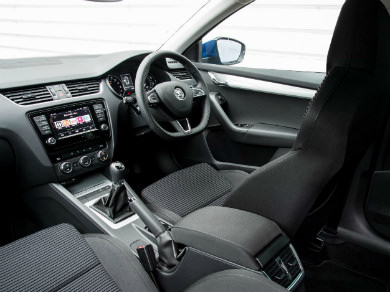 It may not win any beauty contests but if interior space is a priority from a family hatchback, nothing comes close to equalling the Skoda Octavia. It's so large that it can match cars from the class above, like the Ford Mondeo and Volkswagen Passat.
This makes it ideal for those ferrying children about. The back doors are particularly large and the rear seats will accommodate three adults in relative comfort, while the huge 590-litre boot is almost double the size of most family hatchbacks.
The driving experience is thoroughly relaxing. The car is tuned to be calm and comfortable at all speeds, and does a particularly good job of isolating those on-board from Britain's crumbling roads.
What's the engine like?
Like the Seat Leon, the Octavia is based around the same oily bits as the VW Golf, and uses the same 1.4-litre, four-cylinder turbocharged petrol engine. That means it boasts 138bhp and can power the big car from 0-60mph in a respectable 8.1 seconds.
As with the Leon, it is a smooth and willing performer, which does without the unpleasant rattle of a diesel engine but feels similarly perky low in the rev range because it's turbocharged.
The combined fuel economy is claimed to be 53mpg, but unfortunately this version of the Octavia falls into the car tax band D, which means it costs £110 a-year to run.
What your money gets you
The current Octavia went on sale in 2013, and for £10,000 there's a wide choice of models. You can pick older 2013 cars with under 20,000 miles on the clock, or younger 2014 versions with less than 30,000 miles, all from official Skoda dealers.
---
---