Reviewed: the best steering wheel locks of 2018
Car theft is on the rise. But there is a good old-fashioned way to prevent it happening to you: buy a steering lock and fit it when the vehicle's left unattended. It may seem counter-intuitive given the level of technology on today's cars. However, following decades of improvements in vehicle security, which have successfully stamped out the casual criminal and joy rider, sophisticated gangs are managing to bypass electronic locking, alarm and immobiliser systems. This has resulted in a 30 per cent rise in stolen vehicles.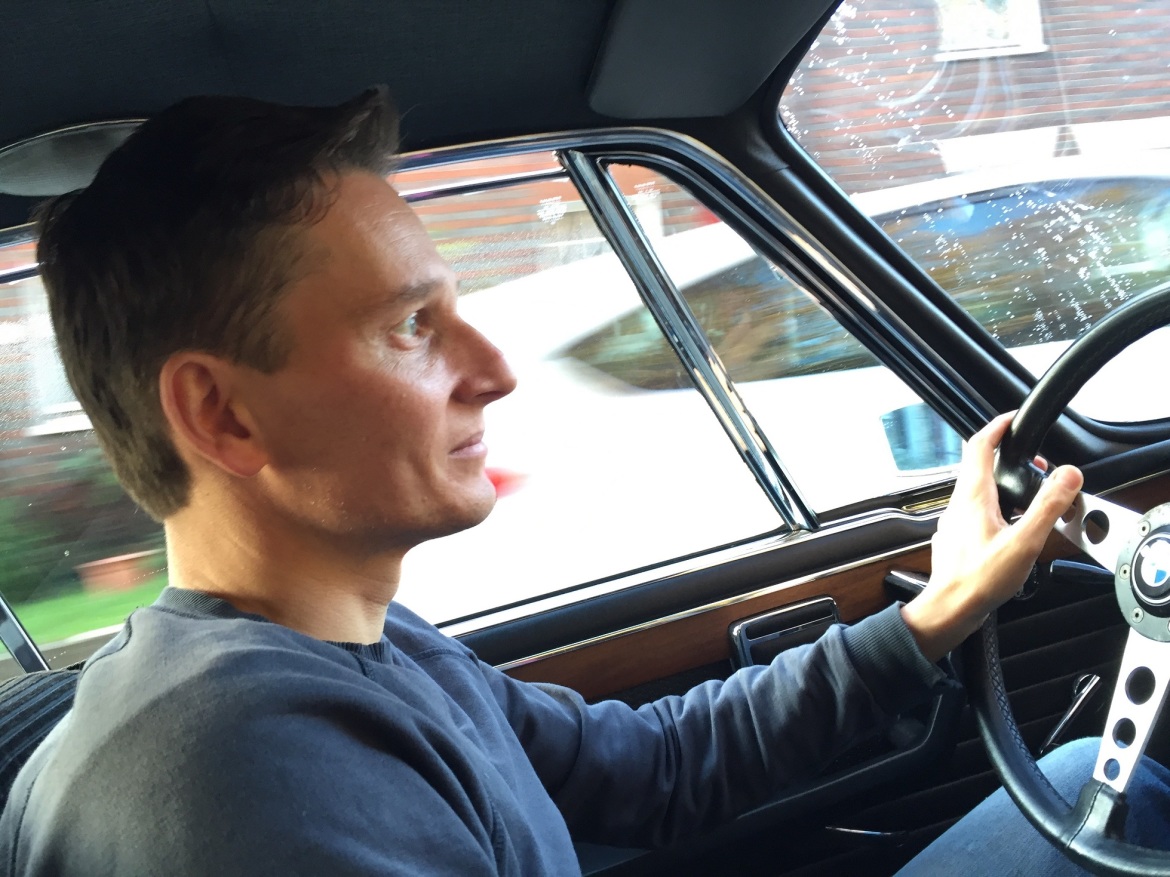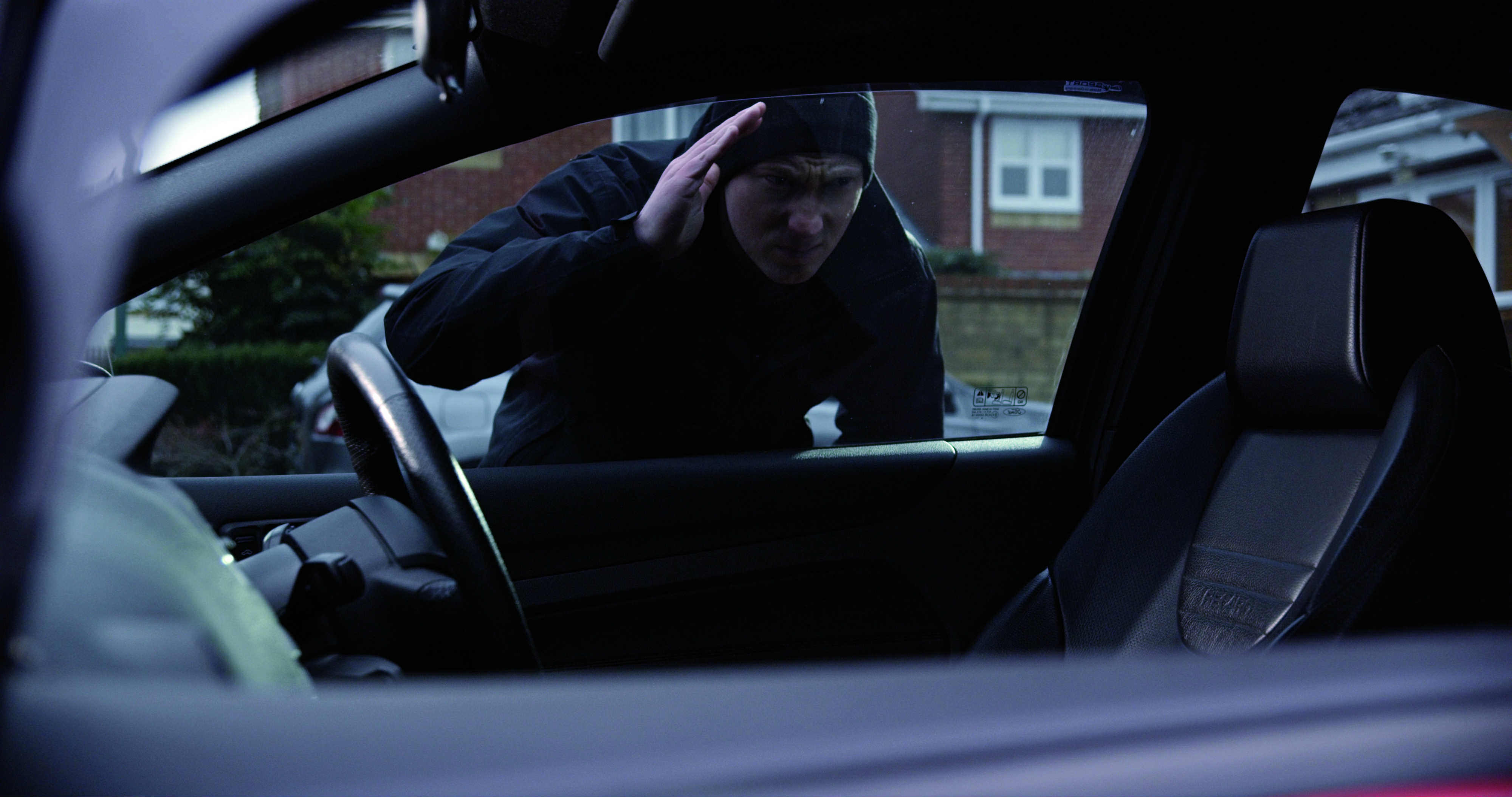 In 2013, 65,783 cars were reported stolen in England and Wales. But by 2016, that had climbed to 85,688.
In London, the problem became so serious that at one stage, police were stopping any luxury vehicle being driven after midnight, as the force attempted to stamp out thefts involving Audis, BMWs, Land Rovers and Mercedes.
And if your car doesn't have the latest security gadgets, all the more reason to invest in a steering lock. We name some of the best aftermarket locking devices for keeping your car safe and sound.
Best steering locks for cars
Disklok
Price: from £109.99
Short of parking your car in a bank vault, little else provides as much protection as fitting a Disklok.
In expert tests using an automotive locksmith, Auto Express found it took more than five minutes to crack this steering lock. Given the amount of noise and attention that such an attack generates, thieves will move to a softer target rather than try and tackle this lock.
It opens rather like the mouth of a Pac Man and swallows the steering wheel. That means the wheel can't be cut to remove the lock.
It's a little bulky, and more expensive than most, but the Disklok is worth it in our view. And because it is approved by Thatcham, the organisation that tests vehicle security for the insurance industry, it's recognised by insurers and may help keep premiums low.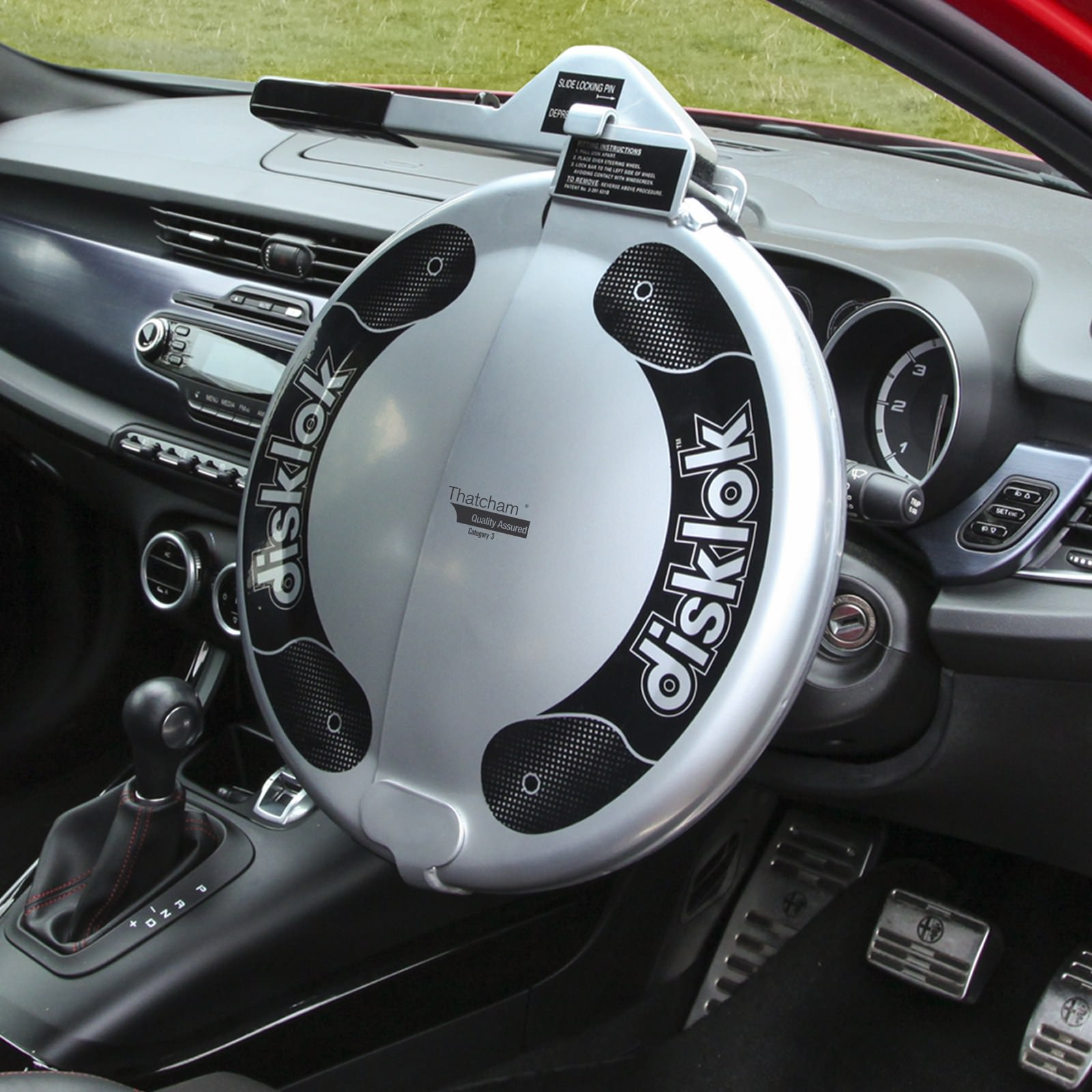 Stoplok Pro
Price: from £49.99
This is easier to use than a Disklok, but not quite as robust, because thieves can cut the steering wheel to remove it.
Even so, it's a bright visual deterrent and takes at least five minutes of determined work to break it free. It's important to point out that the Pro version features tougher casings to shield vulnerable areas from attack; lesser models of the Stoplok do without and can be removed within 10 seconds.
Given the ease of use and competitive price, this is an exceedingly good choice for drivers who want to take extra steps to protect their car.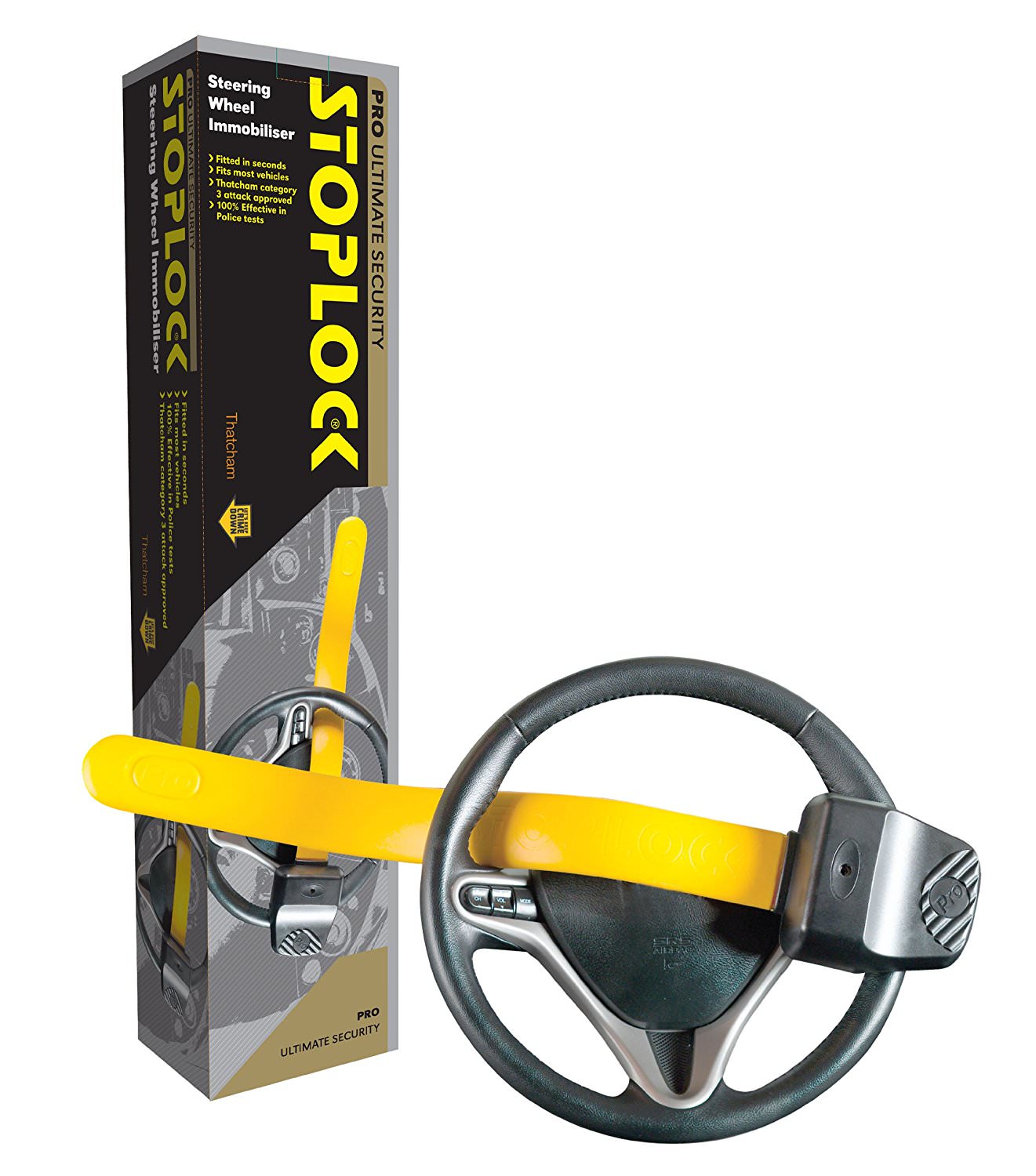 Carpoint Elephant
Price: from £20.81
This Dutch-made steering lock is the budget choice for those who want a little extra protection for their car but don't want to spend more than £20.
In tests conducted by independent security experts for Auto Express it resisted for only 10 seconds. However, that's better than many other similarly priced products. And if it does its job as a visual deterrent, a thief should choose to give your car a miss.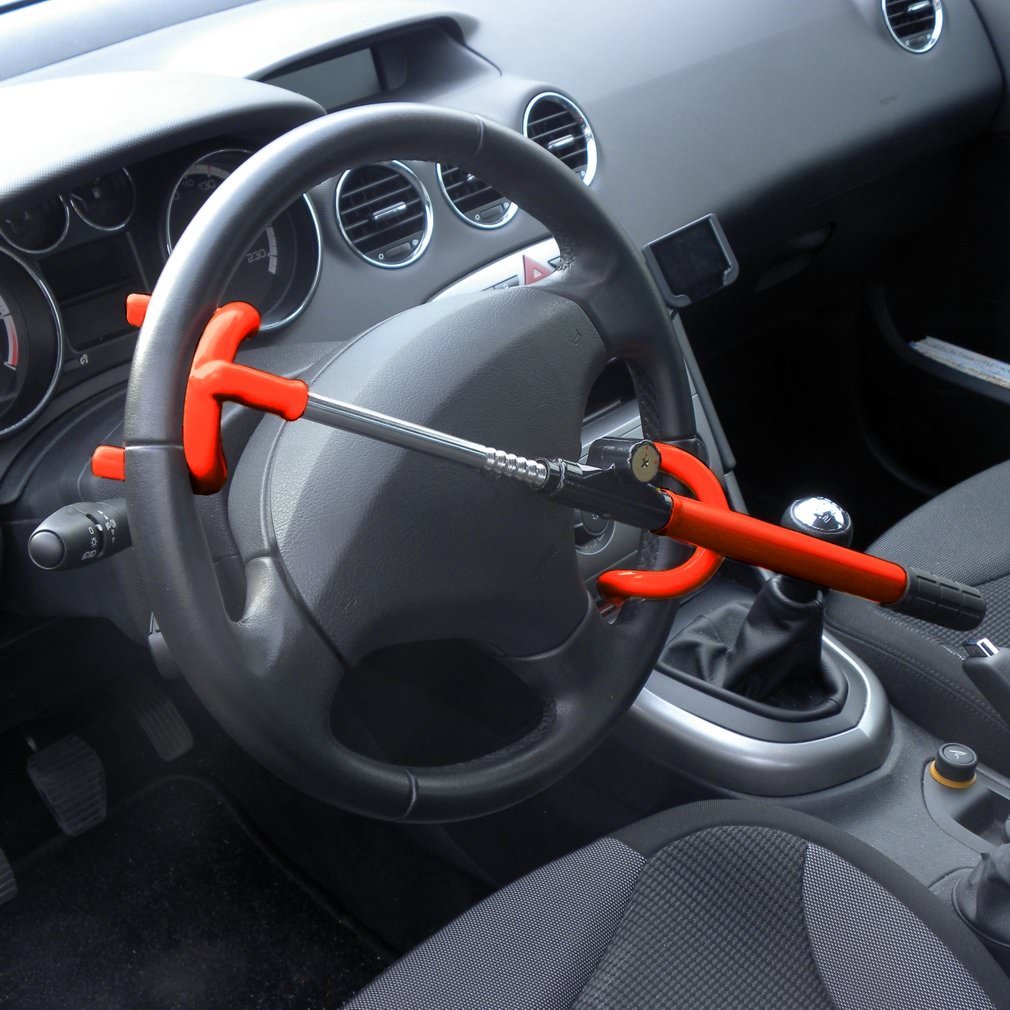 Also consider: Clutch Claw
Price: from £99
Because it's placed around the car's pedals, this may not be an effective visual deterrent – although it is brightly painted and comes with a flashing LED. But nonetheless the Clutch Claw is highly rated. In independent tests, its maker claims the Clutch Claw has resisted attack for 30 minutes.
It only works with cars with a manual gearbox. The idea is that it locks the clutch and brake pedals together, meaning even if crooks manage to bypass an alarm and immobiliser and start the engine, the car is as-good-as impossible to drive.
However, it is fiddly and time-consuming to fit, so is best suited to cars that are used occasionally.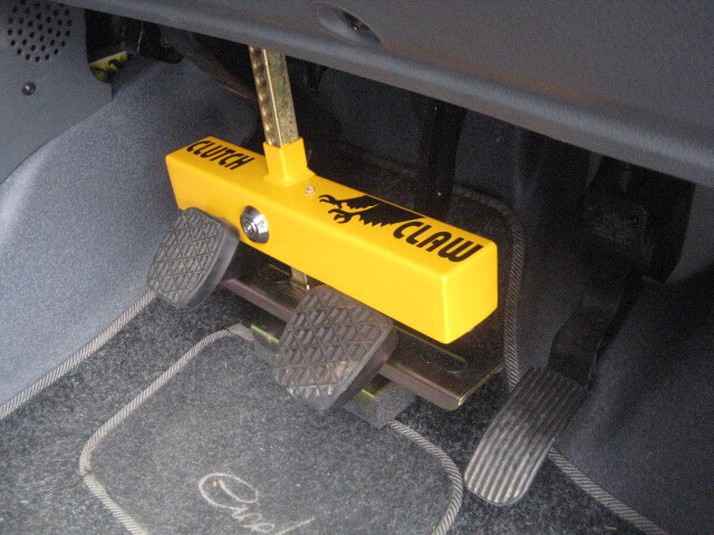 ---
---