The Best Used Hot Hatchbacks For Under £10,000
When it comes to having fun on four wheels a hot hatchback, sometimes called a GTI, can be hard to beat. These practical cars are easy to park and affordable to buy and run. But they've been given a muscular makeover by engineers that means they're as punchy as a boxer and as agile as a gymnast.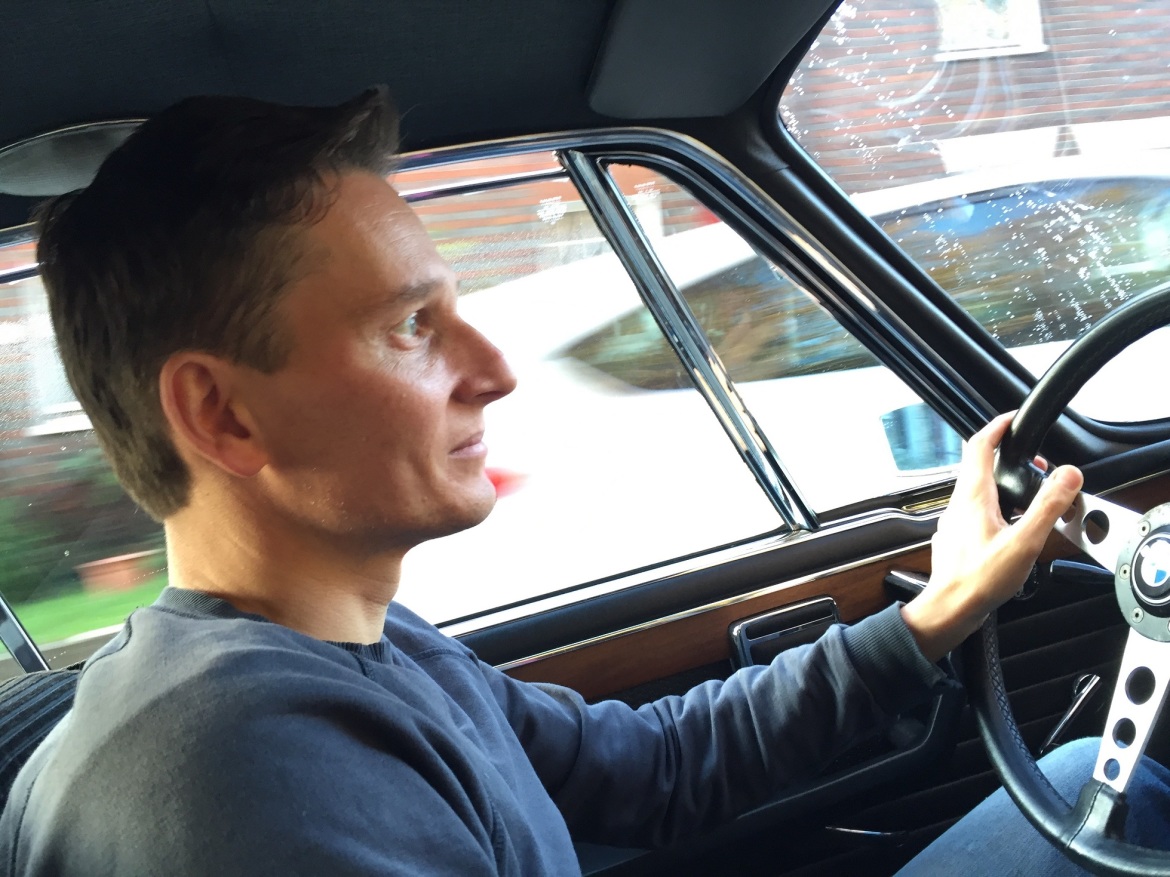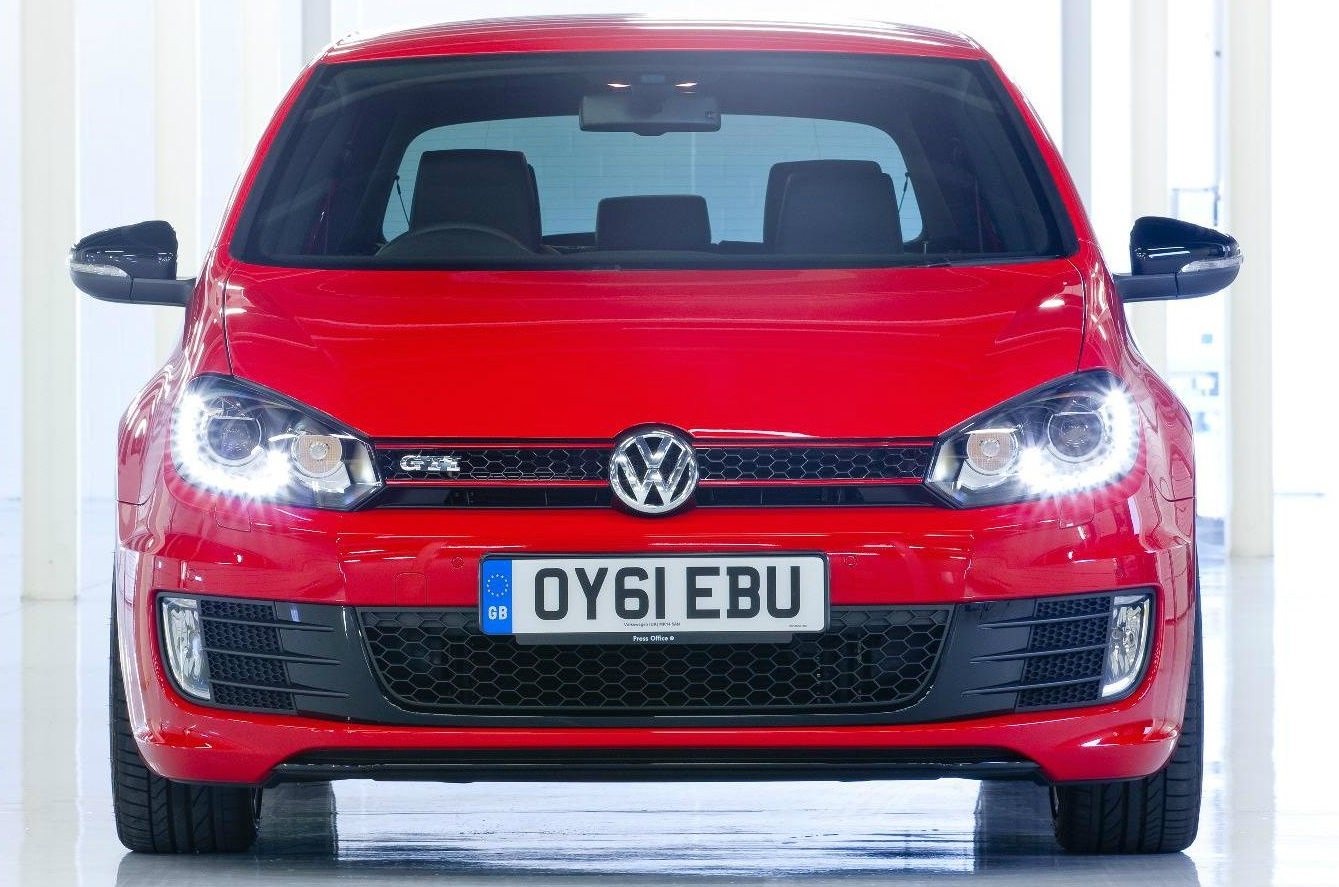 The original model that popularised the hot hatchback was the Volkswagen Golf GTI. The name stands for Grand Tourer Injection, and it was launched in 1975. Since then, all manner of car makers have added the GTI badge to the back of their models.
The modern hot hatch bears little relation to those early examples. They're larger, more powerful, considerably plusher inside and – thankfully – are a lot safer in an accident. But the one thing that hasn't changed is how much fun they are to drive.
Here are three of the best used hot hatchbacks to buy for under £10,000.
The pint-sized performer: Mini Cooper S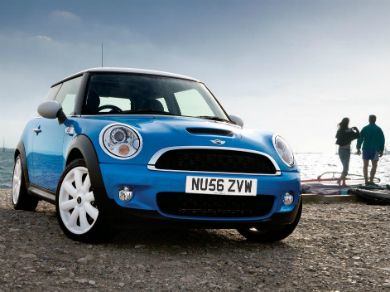 Small but perfectly formed, the Mini has long been a favourite with drivers that crave character from their car and demand fun behind the wheel. Its secret is to offer funky design that helps it stand out from a crowd of grey-suited hatchbacks, together with roadholding that's tuned to be seriously sporty.
For a budget of £10,000, it's the previous generation model (known as the R56) that drivers can afford. The interior is quirky, with a dinner-plate size dial for the speedometer, which sits in the middle of the dashboard so everyone inside can see how quickly the little car is zipping along.
The driving position is so low you'd swear your bottom's on the ground. And the shallow windscreen is probably a little like peering out of a postbox. It's good fun, but the space in the back seats and boot is decidedly cramped.
How much fun is the Mini Cooper S to drive?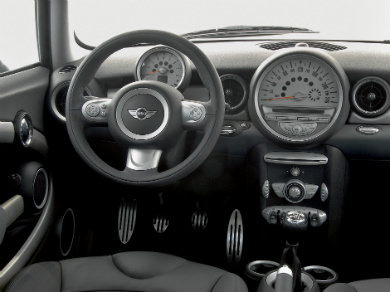 Even before you drop down into the driver's seat and start the 1.6-litre turbocharged petrol engine, you can instinctively tell that the Cooper S version of the Mini is going to be a hoot to drive. That's because its wheels are pushed right out to the corners, which suggests it will cling to the road like a toddler holding on to a toy they're not supposed to have.
This gives it a low centre of gravity, which means there's precious little bodyroll and immediate response from the steering and chassis. In other words, it feels alive. And the engine may be 'just' 1.6-litres, but with more than 180bhp it can scoot from 0-60mph in just 7 seconds, while the fuel economy is 48mpg.
What does your money get you?
There are stacks of Cooper S models for £10,000. Some are as young as 2013 models, others are earlier, from 2011, and the mileage and specification will vary greatly. But Mini's famous list of options means the colours, trim levels, wheels and even go-faster stripes appear to be different on every model.
A Honda for boy racers: Honda Civic Type-R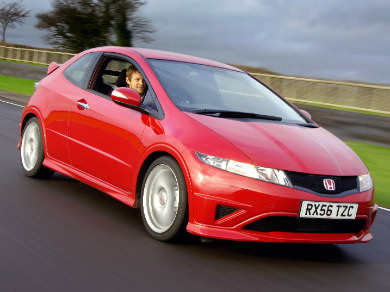 Whether you're a boy or girl racer, you may not have expected to see a Honda appear in a list of the best hot hatchbacks. But the Japanese car maker doesn't exclusively make cars for people who are planning for their retirement. It also makes the Type-R models, which can stand your hair on end.
The Civic is a relatively practical car, although the previous generation Type-R, which is available for £10,000, only came in three-door form. There's a big boot, spacious back seats and in the front the dashboard looks like something from Star Trek. But it's what lies beneath the surface that make this a great hot hatchback.
How much fun is a Honda Civic Type-R to drive?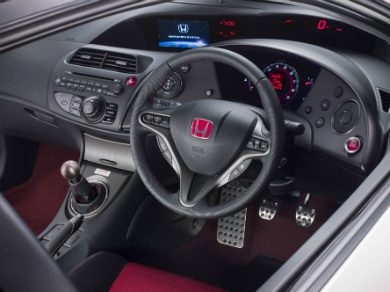 Under the bonnet is a jolly clever engine. The 2-litre, four-cylinder unit is naturally aspirated - unlike the Mini Cooper S and Golf GTI which are turbocharged – and uses two different camshafts to operate the engine's valves in different ways. It means it can cruise sensibly and use fuel sparingly, or scream its way to nearly 9000rpm – a point at which most other engines would explode.
This engine and a fantastic manual gearbox give it a racing car-like feel, but because it's a Honda, you won't find yourself having to come into the pitlane for repairs.
What does your money get you?
The Civic Type-R in question is known as the FN2. We found 2010 examples with around 40,000 miles for £10,000. An interesting alternative to standard Type-R trim level is the 'Championship White' edition. As the name suggests, this came in white paint with white wheels and featured a limited-slip differential to enhance the roadholding. It's widely available in this price range.
The original GTI: Volkswagen Golf GTI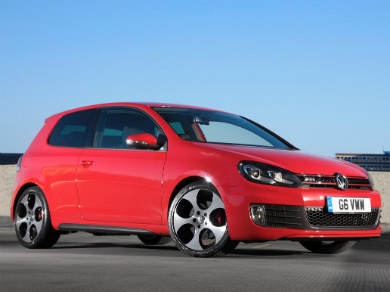 There's a reason that the Golf GTI is so popular: it's a polished performer in every area. You could drive this car from one end of Britain to the other on main roads and not feel tired. Yet a trip along your favourite winding road early on a Sunday morning will leave you impressed at just how much fun it can be. Equally, it's got the interior and luggage space to accommodate everything a family of four could throw at it, and it feels like it's built to last.
The fifth generation model is within the £10,000 budget, and its subtle spoilers, tasteful alloy wheels and hints of red trim all help mark it out as something a bit special, without screaming for attention.
How much fun is a VW Golf GTI to drive?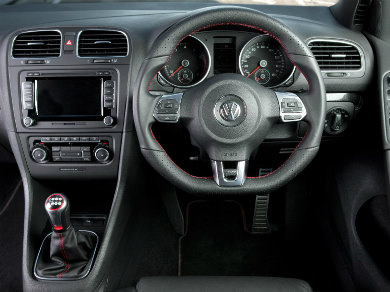 With a 2-litre, turbocharged petrol engine that musters 210bhp, the Golf GTI is no slouch. It can accelerate from 0-60mph in 6.9 seconds, and returns 38mpg on the combined cycle. But arguably it's the way this car maintains its composure, no matter how hard it's driven, nor how tricky the road conditions, that proves to be its most impressive feat.
There is a secret ingredient that proves a popular option with many Golf GTI owners: an automatic gearbox. Known as a dual clutch or direct shift gearbox (DSG), it delivers lightning-fast gearshifts when pressing on, but can be sedate and sensible when you're trickling along in traffic.
What does your money get you?
The fifth-generation Golf GTI is within budget. That means you can afford either a 2009 or 2010 model, and the mileage will range between 60,000 and 90,000.
---
---