The Best Used Small City Cars for £5000
Hands up who remembers the days when small cars felt like tin cans on wheels, had wind-up windows and radios that were drowned out by the din of the engine? Happily, modern small cars are made of much sturdier stuff.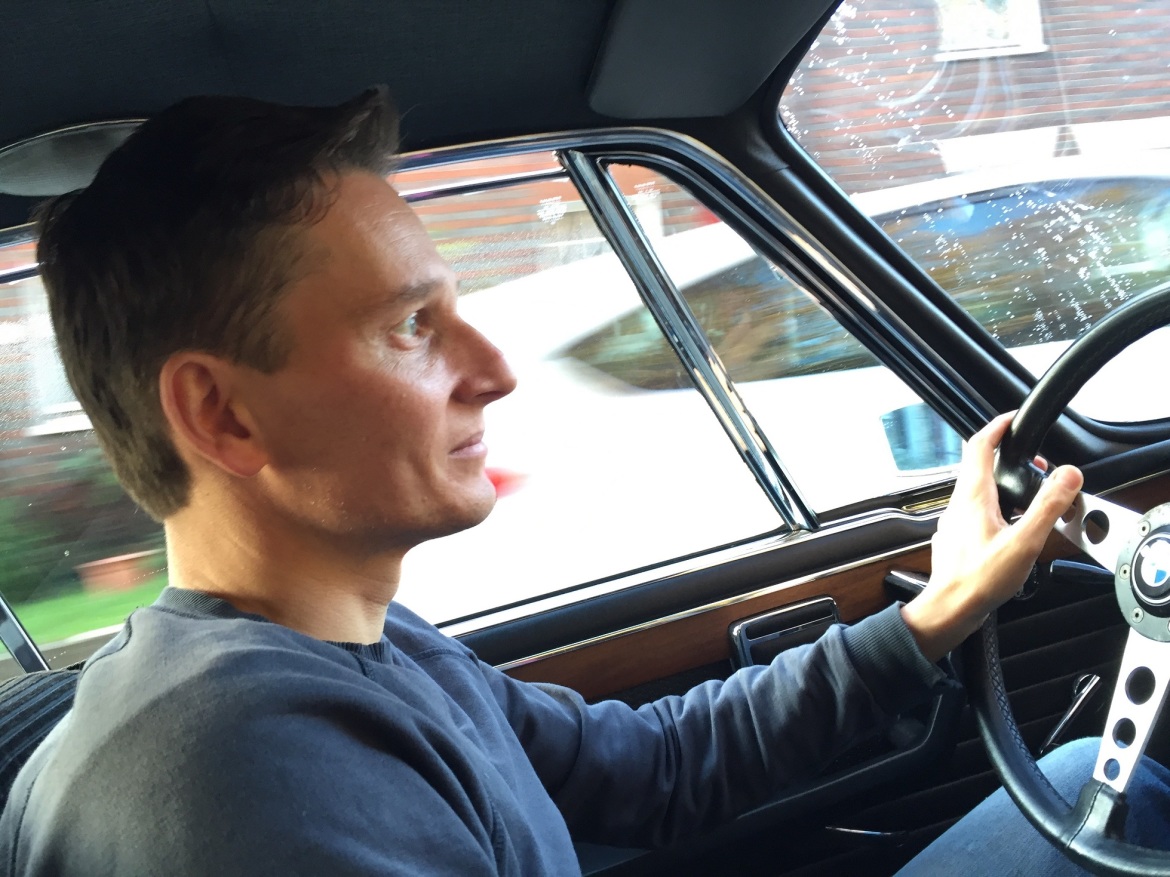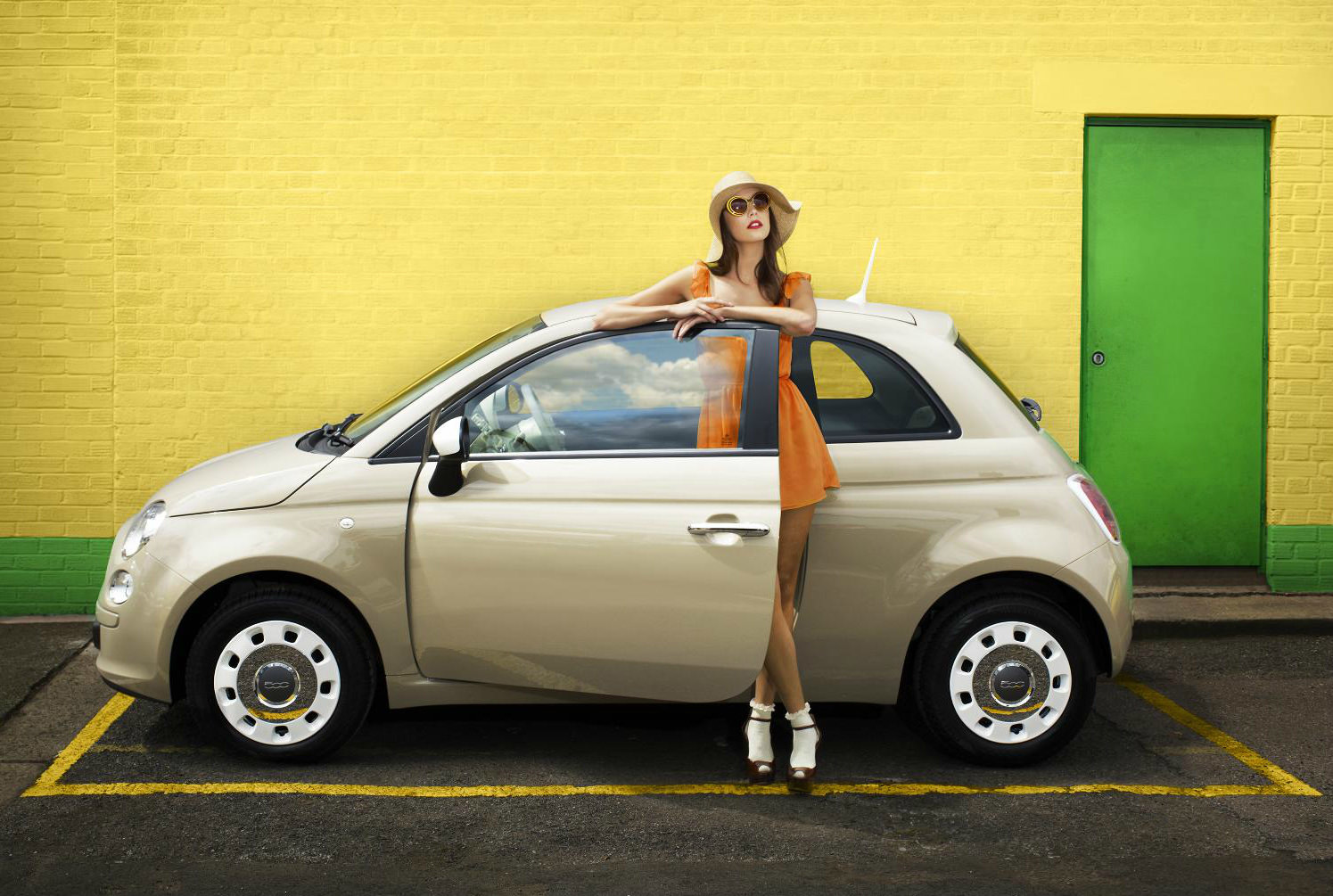 Car companies now appreciate that regardless of a car's size, drivers of compact motors want more than a low price and good fuel economy. They demand the gadgets and gizmos that come with expensive larger models, and want the same safety features.
By answering these demands, sales of 'mini' cars, also known as city cars, have boomed. Drivers like what they see and are voting with their hard-earned money. So much so, that in the first quarter of 2017, sales of used small cars posted the highest increase of any type of car in the UK, with more than 47,000 changing hands.
But with so much choice it can be daunting to know where to start. Here we explore three great small cars that should be ideal for drivers who value the longest warranty, head-turning style or all-round ability.
Best used small cars for £5000: Kia Picanto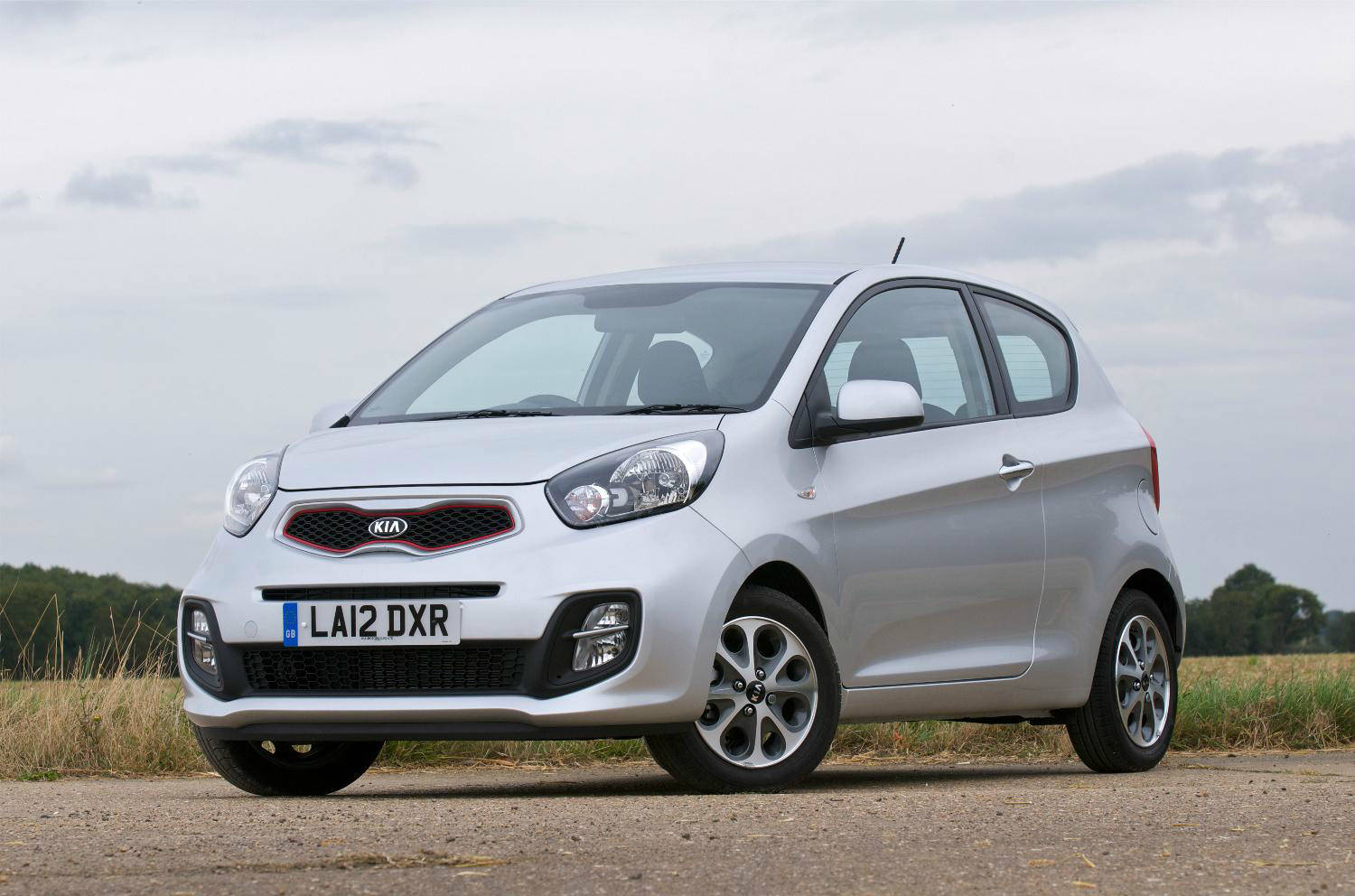 We could tell you about the Kia Picanto's smart styling, spacious interior and affordable running costs. But that would overlook the main reason for choosing this small car over any other: when new, it comes with a warranty that lasts for seven years.
To put that into context, the Fiat and VW also on this shortlist only come with a three-year warranty from new. That's four more years of peace of mind with the Kia, although buyers should always read the small print of any warranty to see what, if any, exclusions may apply.
There's a 1-litre, three-cylinder petrol version or a punchier 1.2-litre model. The latter has enough get-up-and-go to venture out of town and tackle motorways in complete confidence.
What's a Kia Picanto like to drive?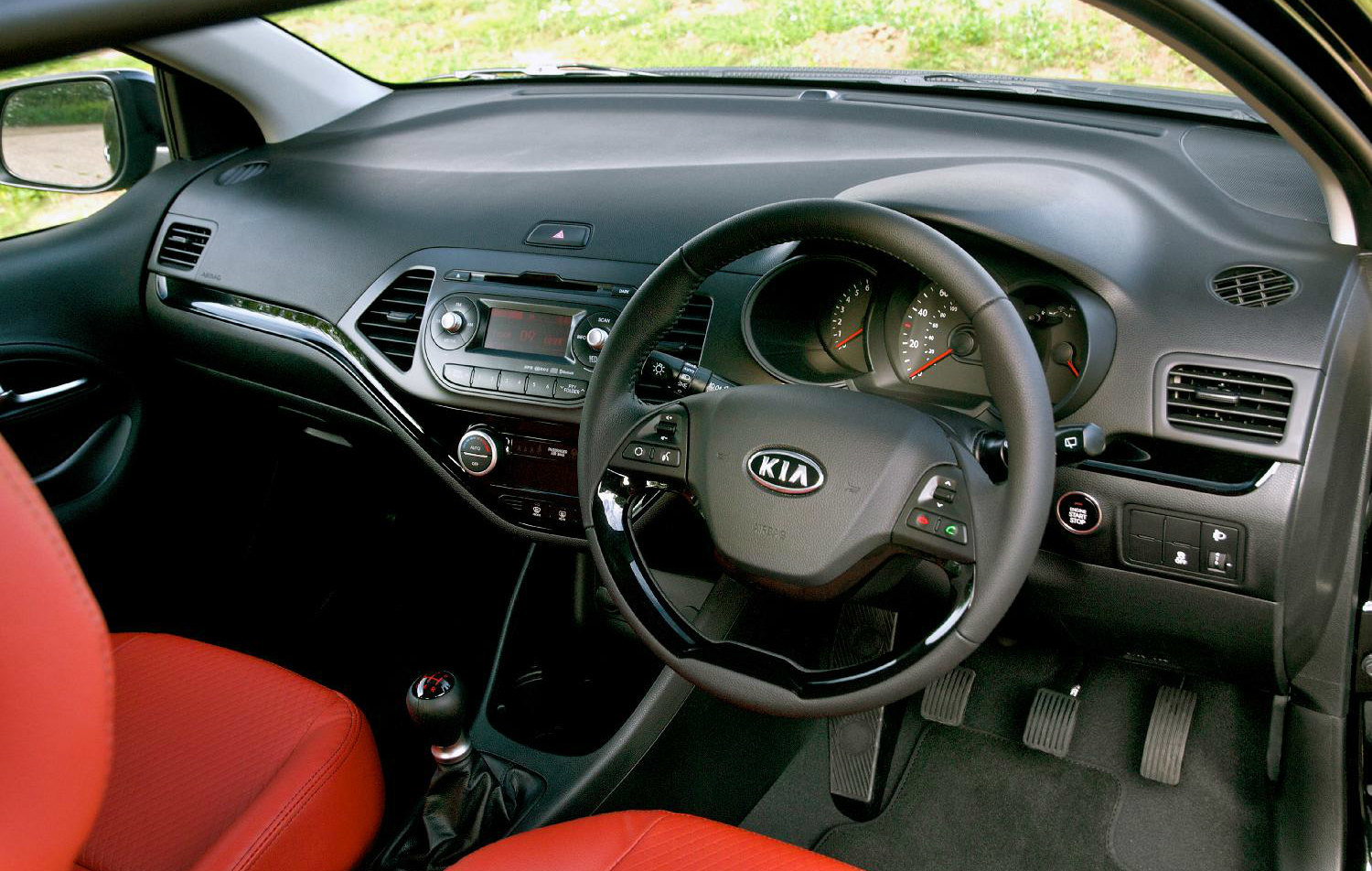 The driving experience has been engineered to be easy-going. That means the steering and pedals feel light, the gearchange is effortless and it's easy to park, thanks to clear all-round visibility.
However, outside the urban environment the Picanto's ride comfort can feel a bit choppy. But the 1-litre returns up to 67mpg (60mpg for the 1.2) and road tax bills for models registered before April 2017 are negligible: the 1-litre is free; the 1.2 costs £20 a year.
What will your money get?
For £5000, buyers can afford a comparatively young, low mileage Picanto. Kia dealers are selling 2014 and even 2015 models with less than 20,000 miles, for within our budget.
Best used small cars for £5000: Fiat 500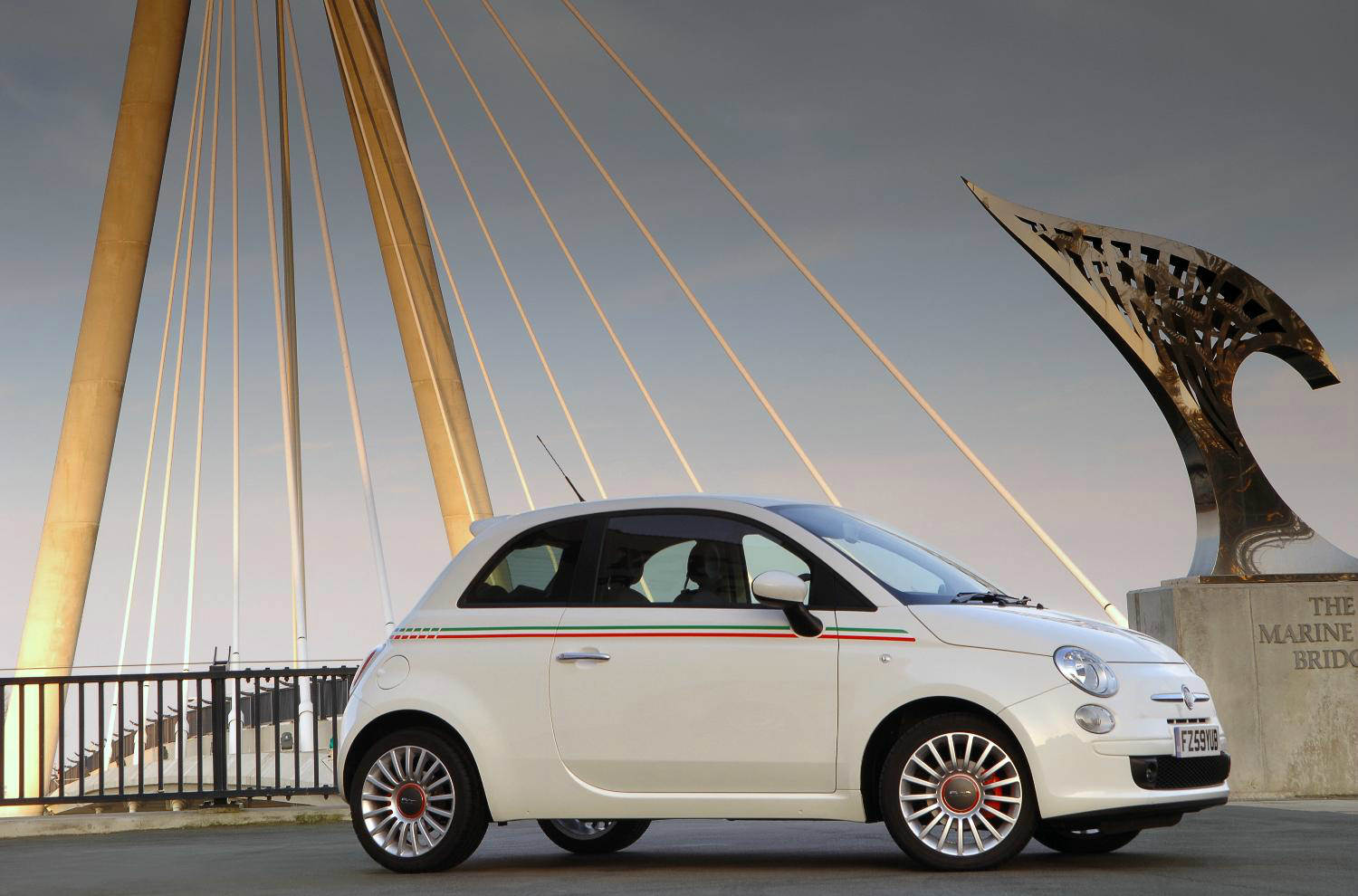 As chic as a stick of Chanel lipstick, the effortlessly cool Fiat 500 is unquestionably the choice for those after a car packed with personality. Its style isn't just for turning heads; Fiat has done some serious business with this car, which is often one of the 10 best-selling new cars of the year.
That means there's stacks of choice on the used market. And because Fiat offered all manner of colours and special edition models, there's probably a version out there that would match your favourite outfit, if you were so inclined.
However, it isn't the most practical car in its class. There was only ever a three-door body style, so climbing into the back seats is a squeeze, and the 185-litre boot is snug, restricting shopping trips to sparkling jewellery rather than flat-pack furniture. But that probably suits most owners just fine.
What's a Fiat 500 like to drive?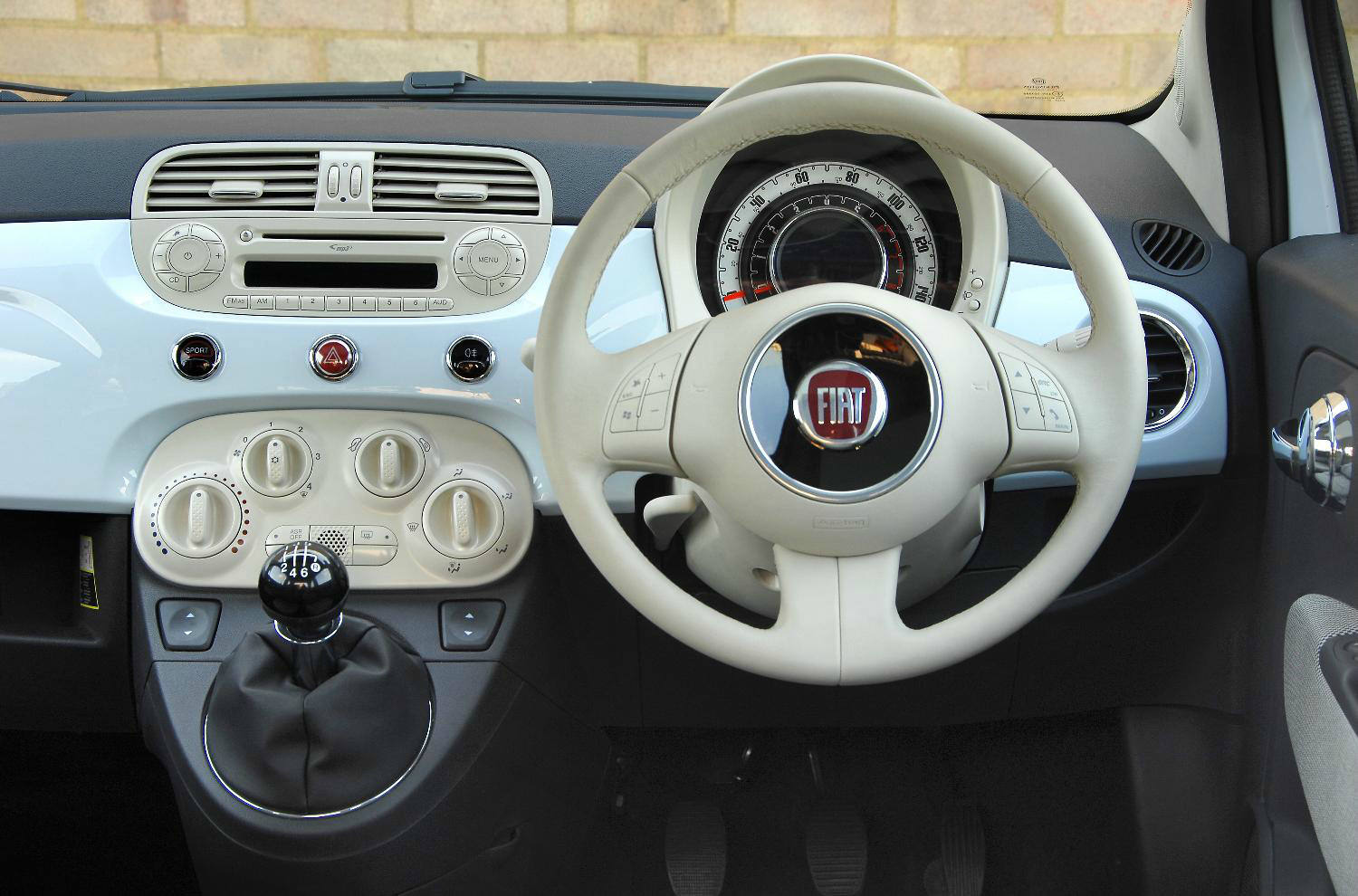 The 500 is something of acquired taste. That's because the driving position is slightly odd with a raised rather than relaxed stance. Buyers should take one for a test drive to ensure they are completely comfortable.
In this price range, there's a choice of 1.2, 1.4 and 0.9-litre engines. The latter is Fiat's controversial TwinAir engine. A clever box of tricks in principle, this fails to deliver the miracle fuel economy claimed by the Italian engineers in practice.
Pick a 1.2 and you'll be able to achieve up to 58mpg and pay £30 in road tax. The handling feels agile and the steering has a setting that makes it extra light for parking.
What will your money get?
In this price range, buyers are spoilt for choice. We found 2014 1.2-litre models with less than 20,000 miles on the clock, and were particularly drawn to the funky design of the Colour Therapy special editions.
Best used small cars for £5000: Volkswagen Up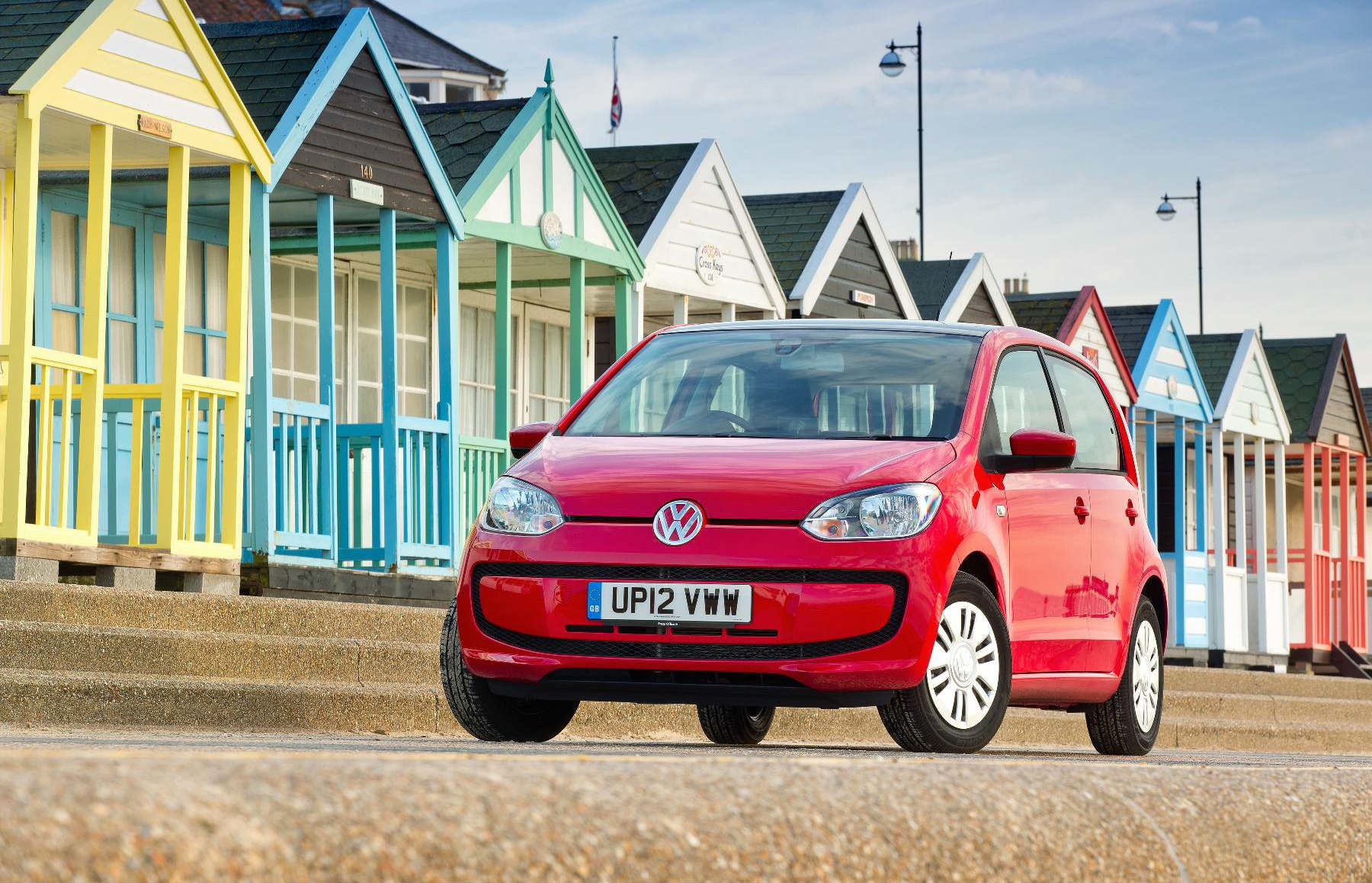 The Up is part of a family of three cars, with the Skoda Citigo and Seat Mii as siblings. But the majority of drivers choose the Up for its smarter appearance and classier interior. The minimalist-looking dashboard is finished in the same paint as the exterior, as are the door panels. The whole lot is given a final touch of class by the use of gloss-black trim.
There are three and five-door models available, but don't expect to stretch out in complete comfort if using the back seats. At least the 252-litre boot is bigger than many rivals in this class.
What's a Volkswagen Up like to drive?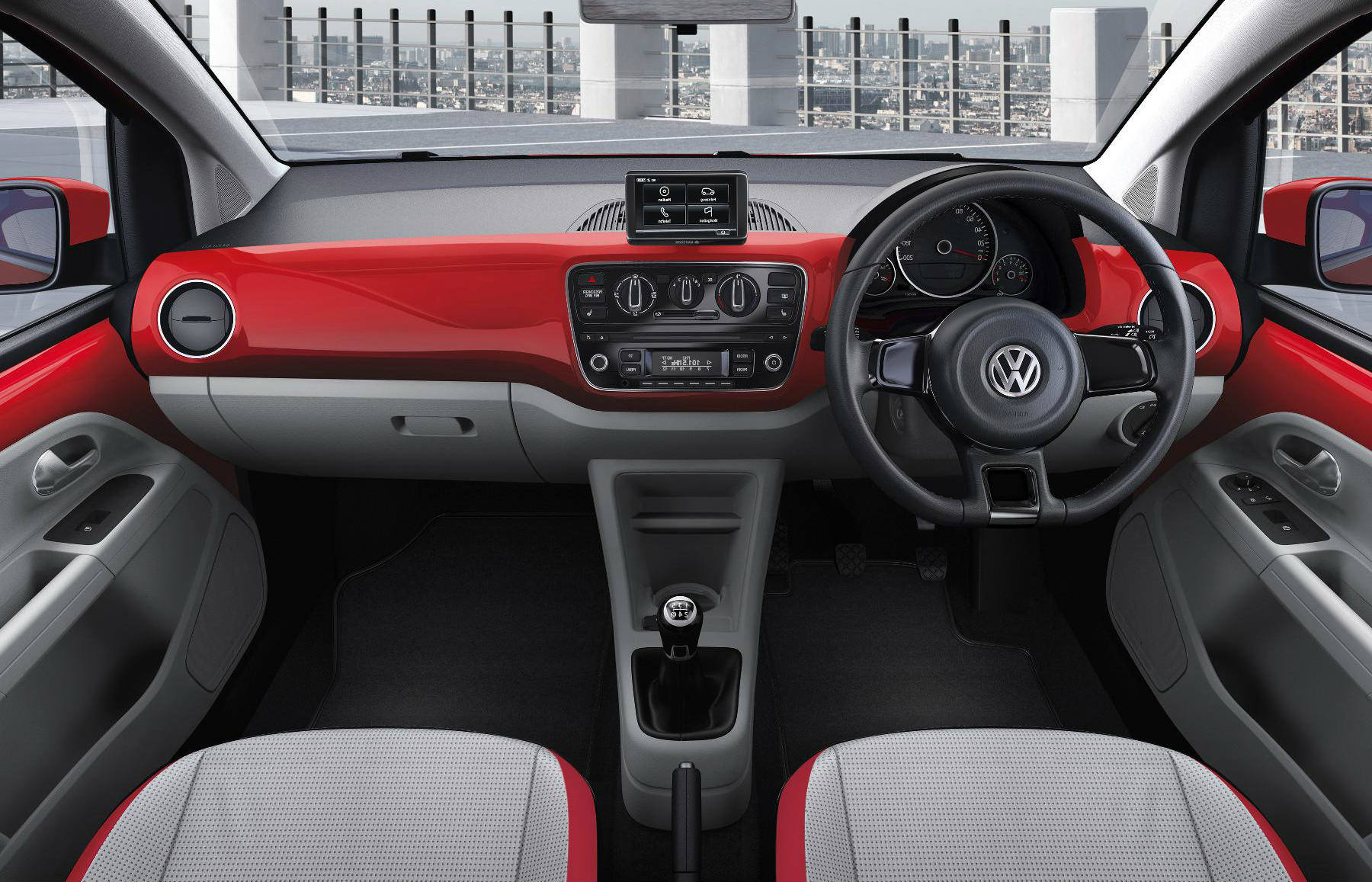 Considering its size, the Up feels remarkably grown-up. There are good levels of refinement and a suspension set-up that does a good job of absorbing crumbling road surfaces.
There's just one engine size in the Up range: a 1-litre, three-cylinder unit. It sounds distinctive and comes in two states of tune, with either 59 or 73bhp. The former delivers up to 62mpg and costs £20 a year in tax. It's okay for suburban driving, but those who need to travel farther afield should pick the more powerful version.
What will your money get?
As with our other small cars, there is an extensive choice of Ups. For £5000 drivers can afford a 2014, approved-used version from a VW dealer. Also, keep an eye out for deals: at the time of writing, we spotted VW showrooms offering two years of warranty and free servicing on used models.
---
---