Who and what to watch out for at the 2017 British Grand Prix
Silverstone staged the very first World Championship grand prix in 1950. And along with the Monaco, Italian, Belgian and Japanese grands prix, remains one of the jewels in Formula One's crown.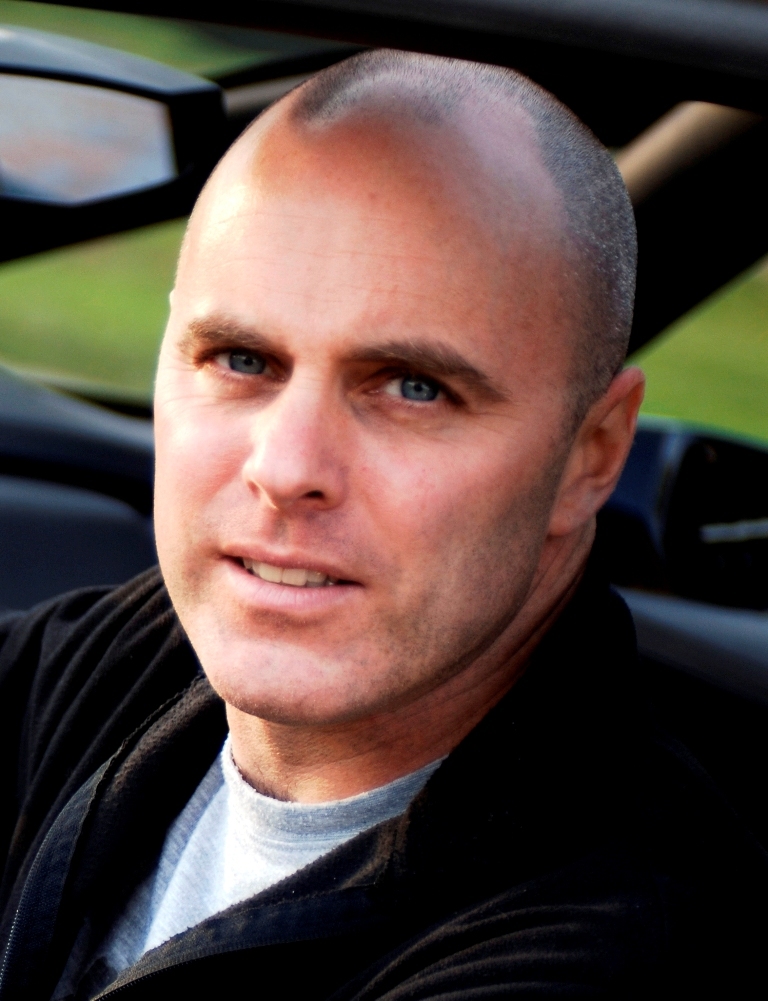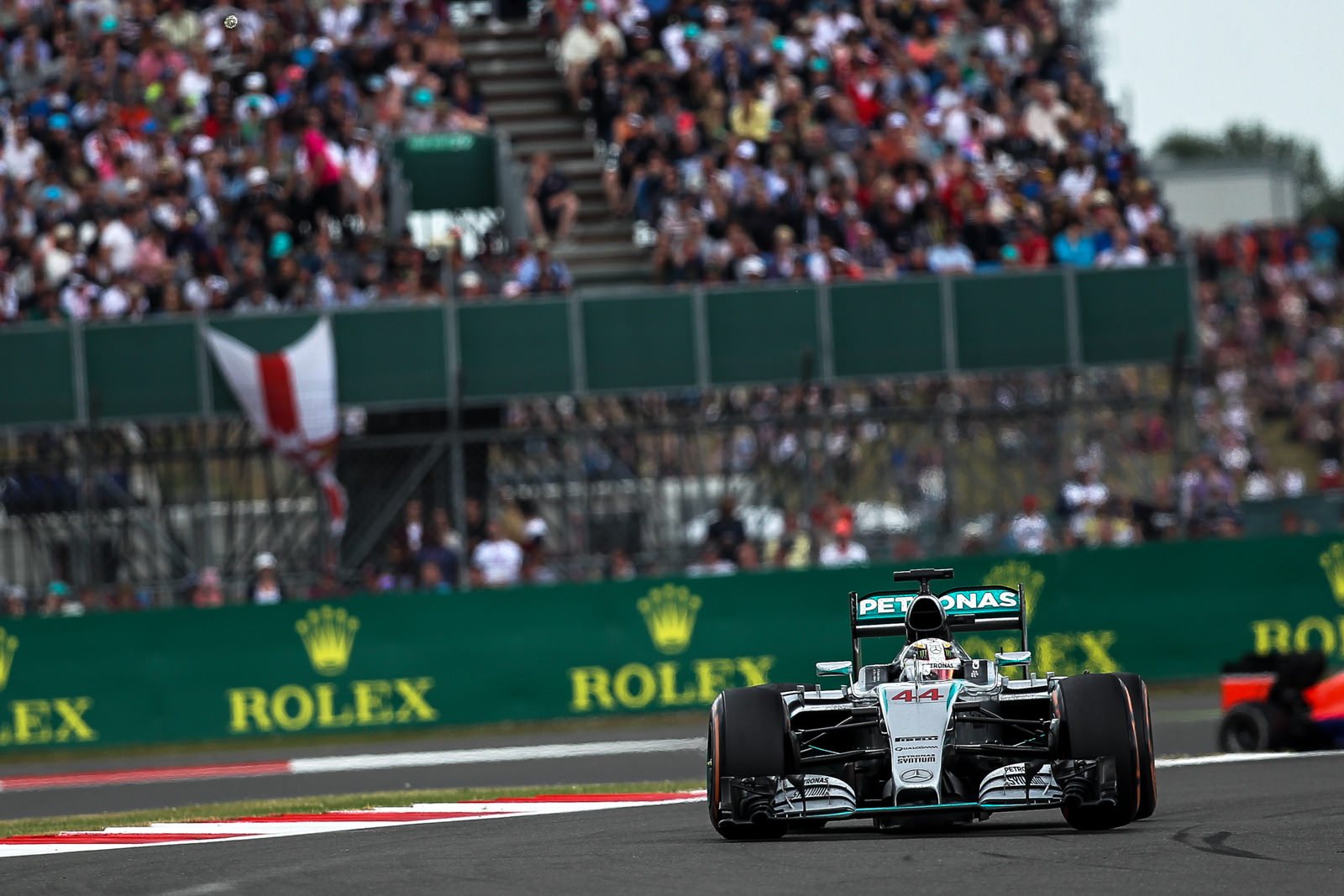 The track is a belter. And Lewis Hamilton, who went crowd surfing after winning last year, proclaimed: "Just being in the beautiful countryside, and the support you get from the British fans, it's an amazing event that people love to watch."
This year Hamilton will be going for his fourth home win on the trot and vying for his fifth British GP win overall to equal record holders Alain Prost and fellow Brit Jim Clark. If that isn't enough, fans will get to see action over four instead of the usual three days. Action will start on Thursday with Formula 2 and Formula 3 cars, followed by the band Travis. As well as on-track racing, other entertainment during the weekend includes a set from DJ Sara Cox while Reef and The Hoosiers will be headlining on Saturday night. But if the F1's your thing, here's who and what to look out for.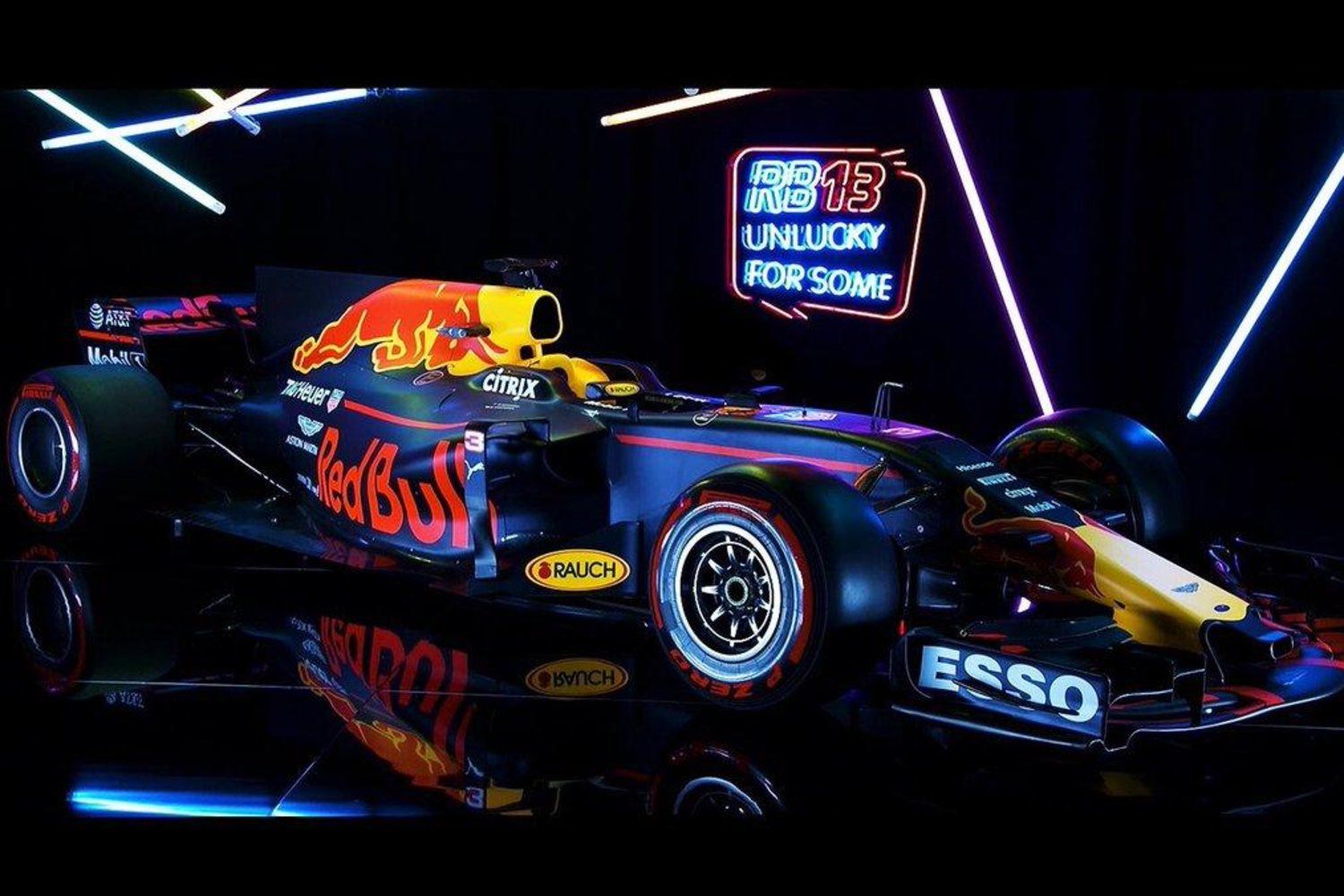 Lewis vs. Vettel: Seconds out, Round 10
These two are slugging it out for the 2017 Formula One World Championship. Three-time champion Hamilton trying to make it four; Vettel trying to become only the third driver in F1 history to have five titles. Until Azerbaijan it was a relatively friendly fight. But after Vettel purposefully drove his Ferrari into Hamilton's Mercedes, the gloves came off. The German didn't do himself any favours by refusing to believe he'd done anything wrong.
That aside, following years of Mercedes domination, Vettel is a true title contender. He's been Mr Consistent so far this year, finishing all nine races with Hamilton ahead of him on just three occasions. But he'll have to go some to beat the Brit this weekend: Lewis loves his home grand prix and could prove invincible around Silverstone. He needs to if he's to close the growing gap to Vettel at the halfway point in the title race.
Palmer's problems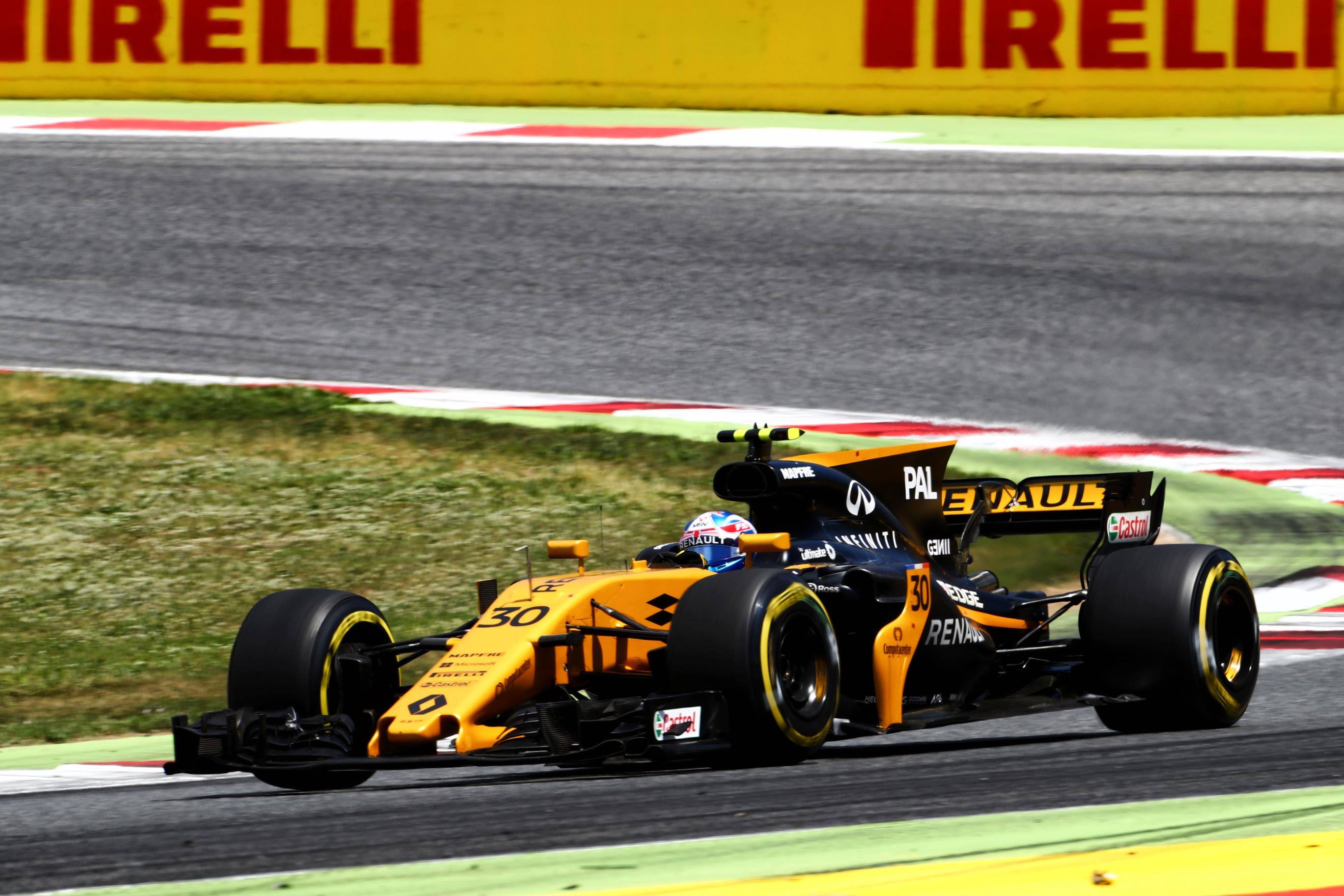 The other Brit in the race, Jolyon Palmer, is also under pressure. However, this is of a different kind. Palmer has proved his talent in lower formulae and had a steady if unspectacular debut F1 season in 2016. However, this year he's struggled to match the relentless pace of his new Renault team-mate Nico Hulkenberg. Rumours have persisted that Palmer's about to be replaced and he's clearly feeling the heat as this tetchy interview with the BBC proves. Publicly his team has backed him. In F1 that means he's got a couple more races before they consign him to the history books.
Foe-ce India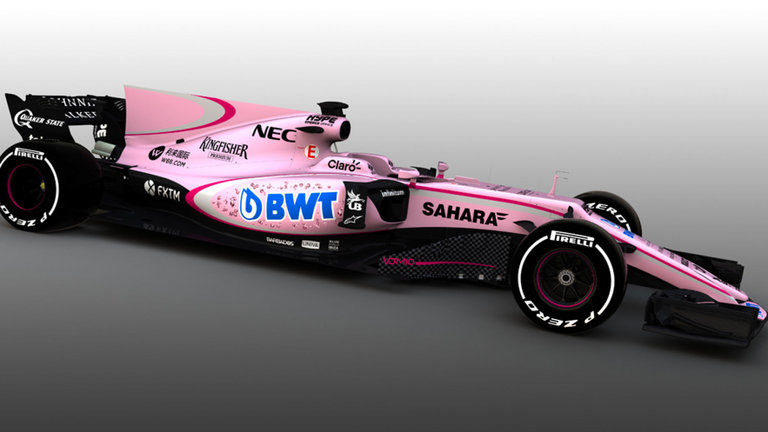 As with Palmer, Force India's Sergio Perez is one of the modern generation of Formula One driver. That means he's generously talented and lavishly funded. Nonetheless, despite his backing from Mexican telecoms billionaire Carlos Slim, Perez has earned his slot in F1. Up against him is French newcomer Esteban Ocon. Touted by supporter Mercedes as a star of the future, 20-year old Ocon is in his first full F1 season and it hasn't taken him long to get the measure of Perez. They've run into each other twice in the last three races proving the old adage that the most important person to beat is your team mate. They're likely to be in close company again this weekend.
Max-imum attack
Two more team mates who're closely matched are Red Bull racers Max Verstappen and Daniel Ricciardo. The Australian has won a race already this year (Azerbaijan), and lies fourth in the championship. Verstappen has broken down. A lot. This has led to manager and father Jos, himself a former F1 racer, becoming all outspoken about Red Bull and its Renault engines. Rumour has it that he's trying to engineer a way out of Max's current contract so that the talented teenager is free to join Ferrari next year. Wherever his future lies, 19-year old Verstappen remains one of the most exciting drivers on the grid.
More McLaren misery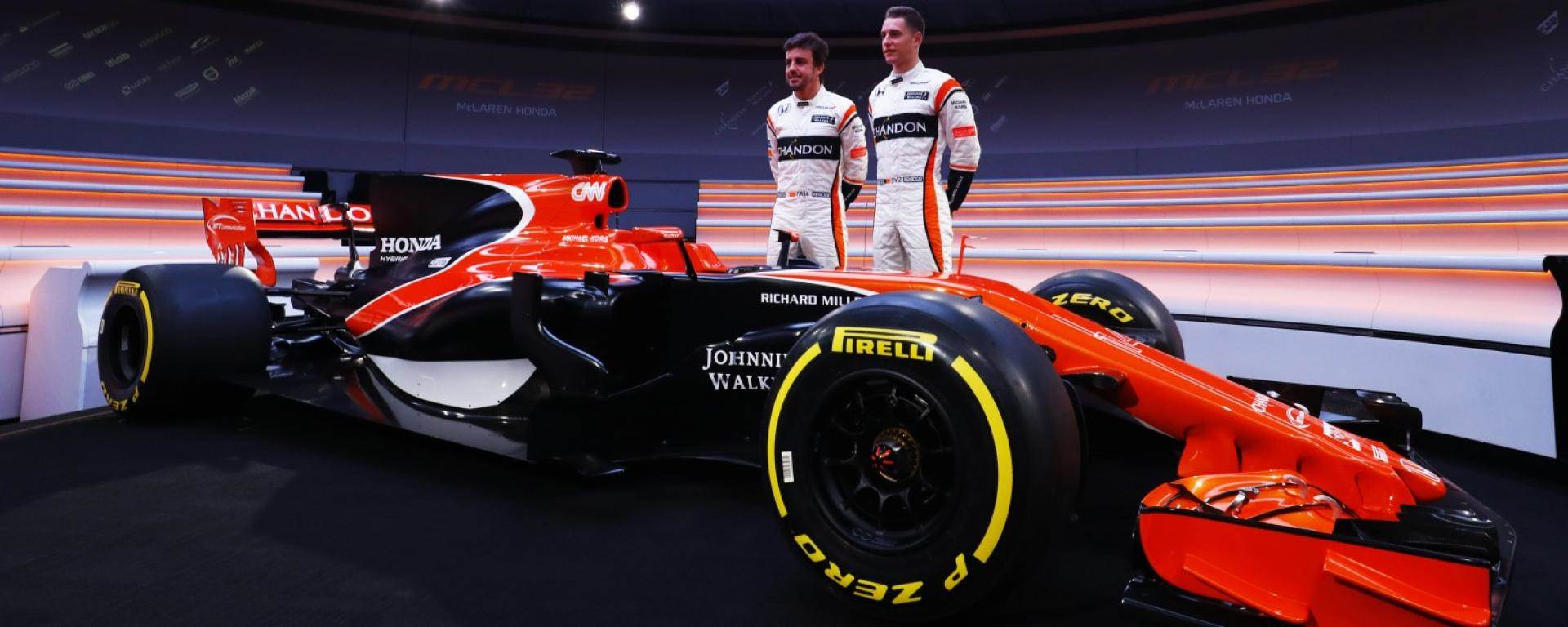 One driver that could be rivalling Verstappen for a future Ferrari seat is Fernando Alonso. The feisty Spaniard remains one of the best drivers in the world. Sadly, he can't show it in a McLaren that's crippled by the lameness of its Honda power. This will probably be exaggerated by Silverstone's long sweeps so expect McLaren to be scrapping towards the bottom of the pack. However, you can guarantee Alonso will be pulling some class moves on drivers in the corners, only to watch them sail past again down the straights.
---
---