CarFinance 247 continue sponsorship of top British racing talent, Chris Ingram, into 2019 race season.
With steely determination and a desire to succeed, Chris Ingram has kicked off his 2019 season in style.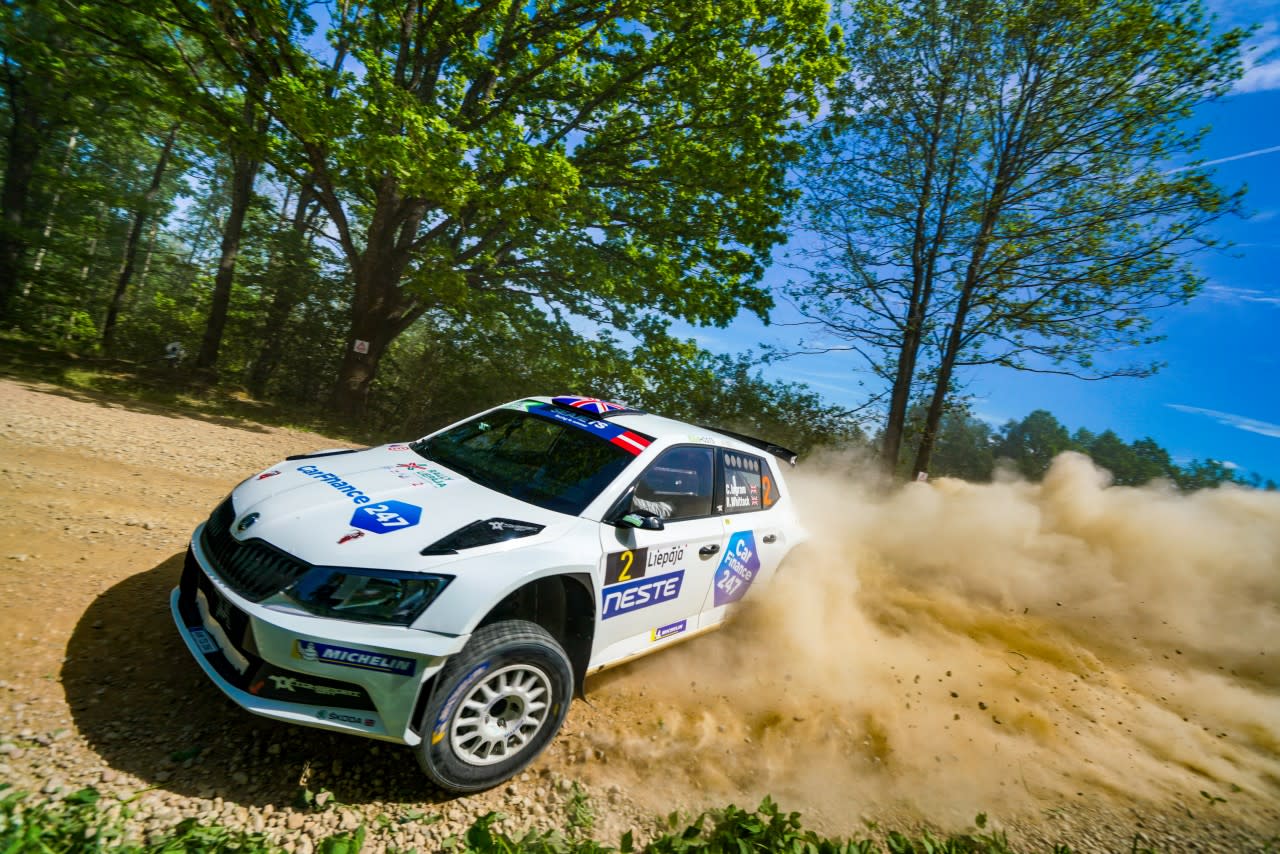 Three races in, Ingram has stormed into the lead of ERC1 Junior category, a title that he can win next month with a P1 finish at Rally Poland.
And that's only the start. Ingram started this season with one goal in mind; to be the first British driver to win the European title since Vic Elford in 1967. Great performances at Azores Rallye, Rally Islas Canarias and Rally Liepãja have catapulted Ingram into 2nd position in the race for the overall ERC title, meaning his goal is well and truly within reach. There's just one single point separating him and the current leader, Lukasz Habaj.
All this excitement means we're surely in for a spectacular show for the rest of the season, and we're really proud to be supporting Chris on his 2019 title challenge.
Louis Rix, Co-Founder of CarFinance 247 said "We've been really lucky to see the progression and development of Chris over the past few years. It's great to be able to support a rising star of the racing world, and a great guy too."
He continued; "And what a season we're being treated to! I'm personally really enjoying watching Chris race, and I have 100% confidence that he's going to have the best year of his career so far."
Results aside, Ingram himself is relishing his season so far and said he's never enjoyed his driving so much.
"I am very proud to represent CarFinance 247 again this season in what is the biggest year of my rally career. I wouldn't be at this stage of my career and able to be fighting for the European rally championship without their support and I am hugely honoured the Manchester company are part of the journey.
It has been a fantastic start to the season and the next few rounds in Poland, Rome and the Czech Republic through the summer will be immense. Hopefully we can clinch the European Junior 1 title in Poland then go for the overall European Rally Championship title amongst some of the best drivers in the sport and make Manchester proud."
Accompanied by his co-driver, Ross Whittock, Ingram is hoping to make a mark on the racing world in 2019, and we're delighted to be able to join him on this journey.
Next up, Rally Poland from 28th - 30th June!