A Beginners Guide to Buying a Used Hybrid SUV
SUV or Sports Utility Vehicles might be popular yet they aren't renowned for saving fuel – particularly if they've got petrol engines. So drivers looking for a fuel-sipping alternative to diesel might want to consider a hybrid.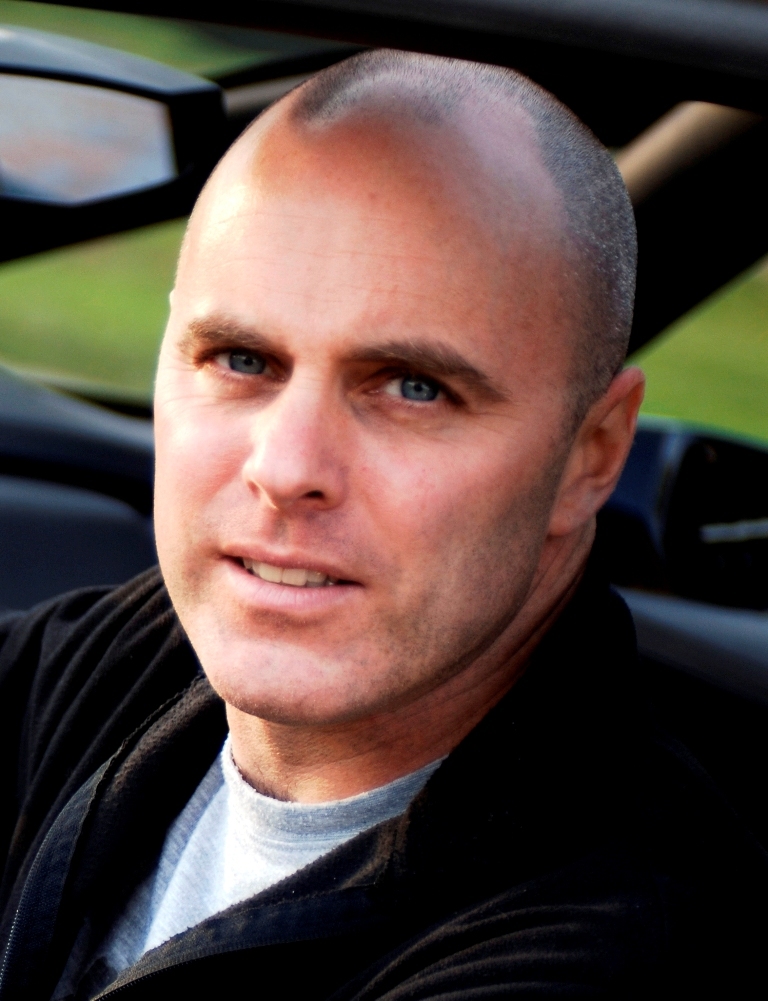 By combining petrol power with an electric motor, car makers have worked out how drivers can save on road tax with low carbon dioxide emissions. They are also cleaner than diesel and, therefore, that bit less impactful on the environment. Relative to hatchbacks and saloons, not many SUVs have adopted hybrid power yet. Here we look at three of the best, for used car buyers.
Lexus RX400h
Toyota and its luxury brand Lexus have been at the forefront of hybrid technology. It's hardly surprising that Lexus was the first brand to produce a hybrid SUV. The 400h is the second version of the company's premium 4x4 and a regular hybrid with no ability to plug in to charge.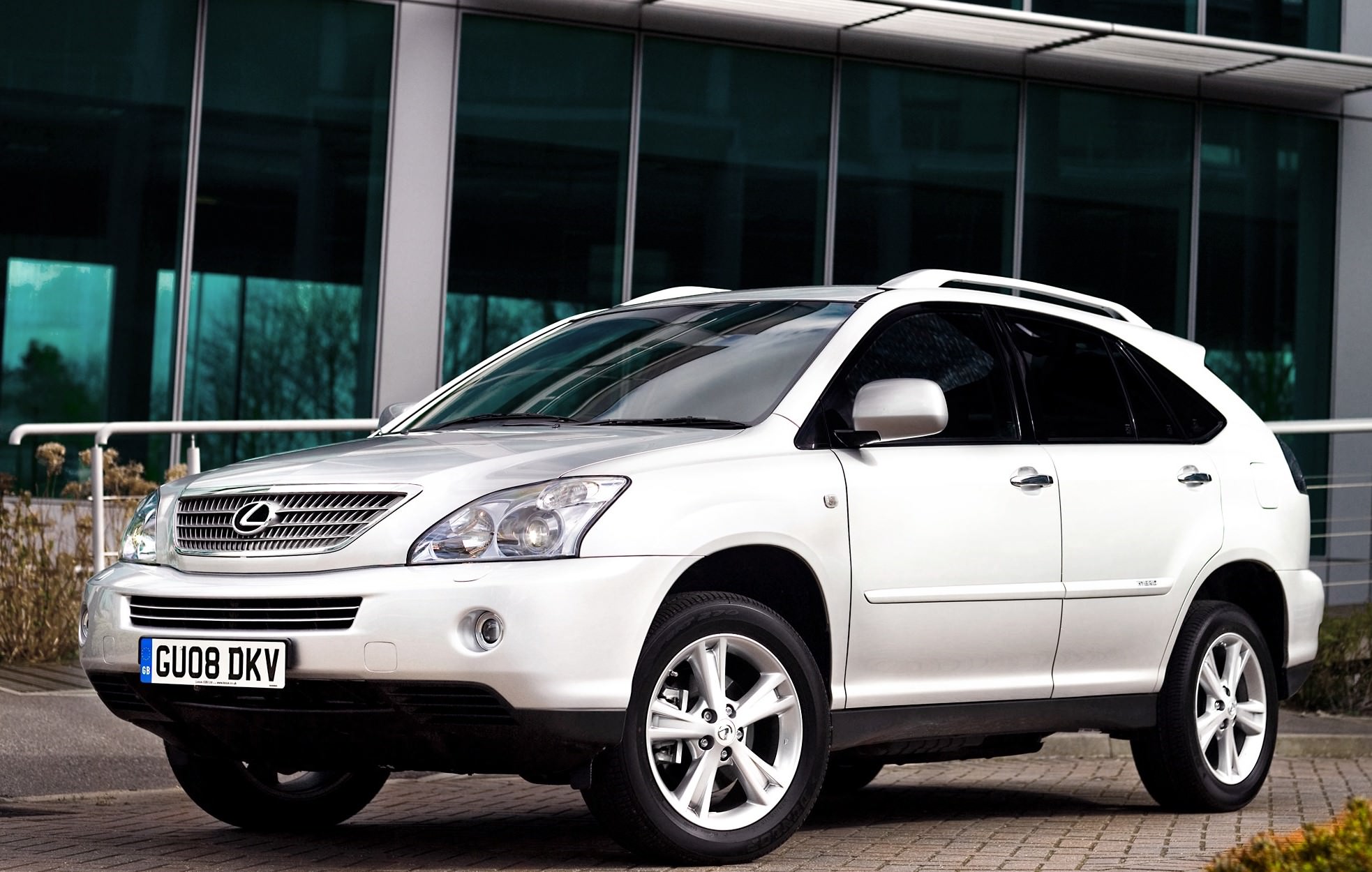 What's the Lexus RX400h like to live with?
The Lexus is unashamedly designed for use on the road, hence its sporty look. This is a premium car and aimed at cosseting the driver and passengers. The seats are comfortable with plenty of leg and head room. Luxury touches include an electric tailgate on some models (innovative when this car was new) and electrically adjustable front seats.
What's the Lexus RX400h like to drive?
The reason for making the RX a hybrid was to give petrol performance with diesel economy and the RX400h doesn't disappoint. The combined fuel economy is an 34.9mpg, and significantly it is achievable in day-to-day driving. And the 3.3-litre V6 engine and electric motor produce a combined 272bhp, meaning it's no slouch. With suspension tuned for comfort rather than off-road capability, the RX400h is an easy car to cover lots of miles in.
What does your money get?
Aided by its reputation for bullet-proof reliability, you'll pay more for an older car compared to the other two examples here. For £13,000 you could buy a 2009 09-reg Limited model that's covered 50,000 miles. Another £700 would buy a more upmarket Executive Limited version that has only done 44,000 miles.
Mitsubishi Outlander Plug-In Hybrid Electric Vehicle
By adding the plug-in electric system to a run-of-the-mill SUV, Mitsubishi created a best seller. The secret to its success was that when it was launched it was the only plug-in SUV on the market. And that meant buyers enjoyed a government grant to cut the purchase price along with very low running costs for people who can charge the batteries using mains electricity.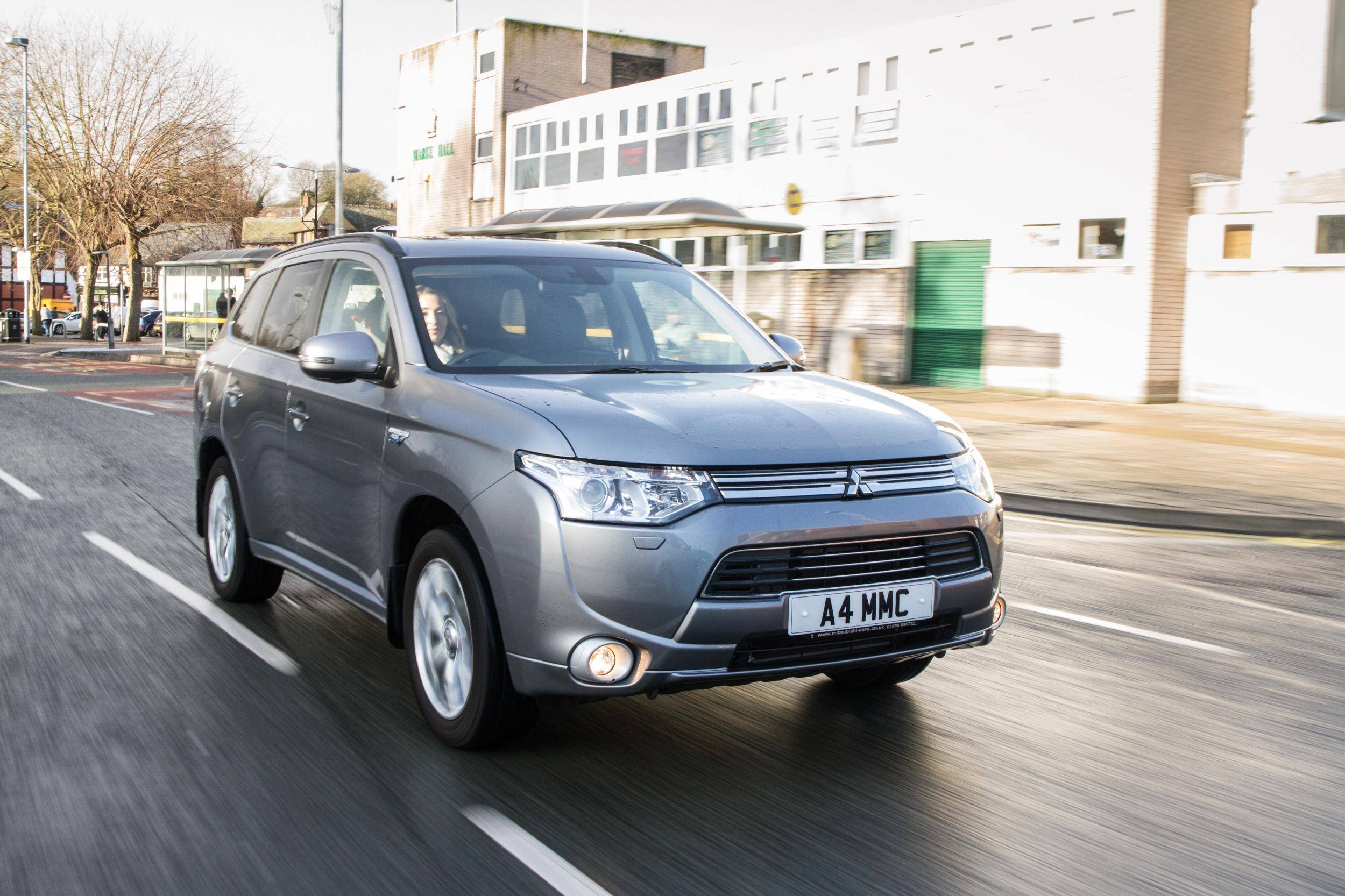 What's the Mitsubishi Outlander PHEV like to live with?
The Outlander's popularity comes at least in part from its practicality. It's a five-door, five-seat four-wheel drive SUV with a decent-sized boot (463 litres) and Mitsubishi's impressive record for reliability. Even in its most basic GX3h incarnation, the Outlander PHEV is very well equipped. Dual-zone air-conditioning, keyless entry and cruise control are all standard.
What's the Mitsubishi Outlander PHEV like to drive?
The 2-litre petrol engine is boosted by two electric motors, one that powers the front wheels, one for the rears. Operation between the two is seamless. But part of this hybrid's appeal is that you can charge the batteries through the mains, then drive for 25 miles on battery power alone – generally enough for the school run or daily commute. And you need not worry about being stranded as the petrol engine will cut in seamlessly once the batteries are exhausted.
What does your money get?
There's no shortage of these around so you can wait for the right trim and specification for your needs. For £12,000 we found a 2015 64-reg GX3h model that had covered 73,000 miles. Another £500 would buy either a lower mileage version or a slightly better equipped GX4h.
Peugeot 3008 HYbrid4
The Peugeot stands out from the other two in this selection – and virtually every other hybrid ‑ because it's internal combustion engine is diesel rather than petrol. That aside, the 3008 is a conventional five-door, five-seat car, albeit one with four-wheel drive.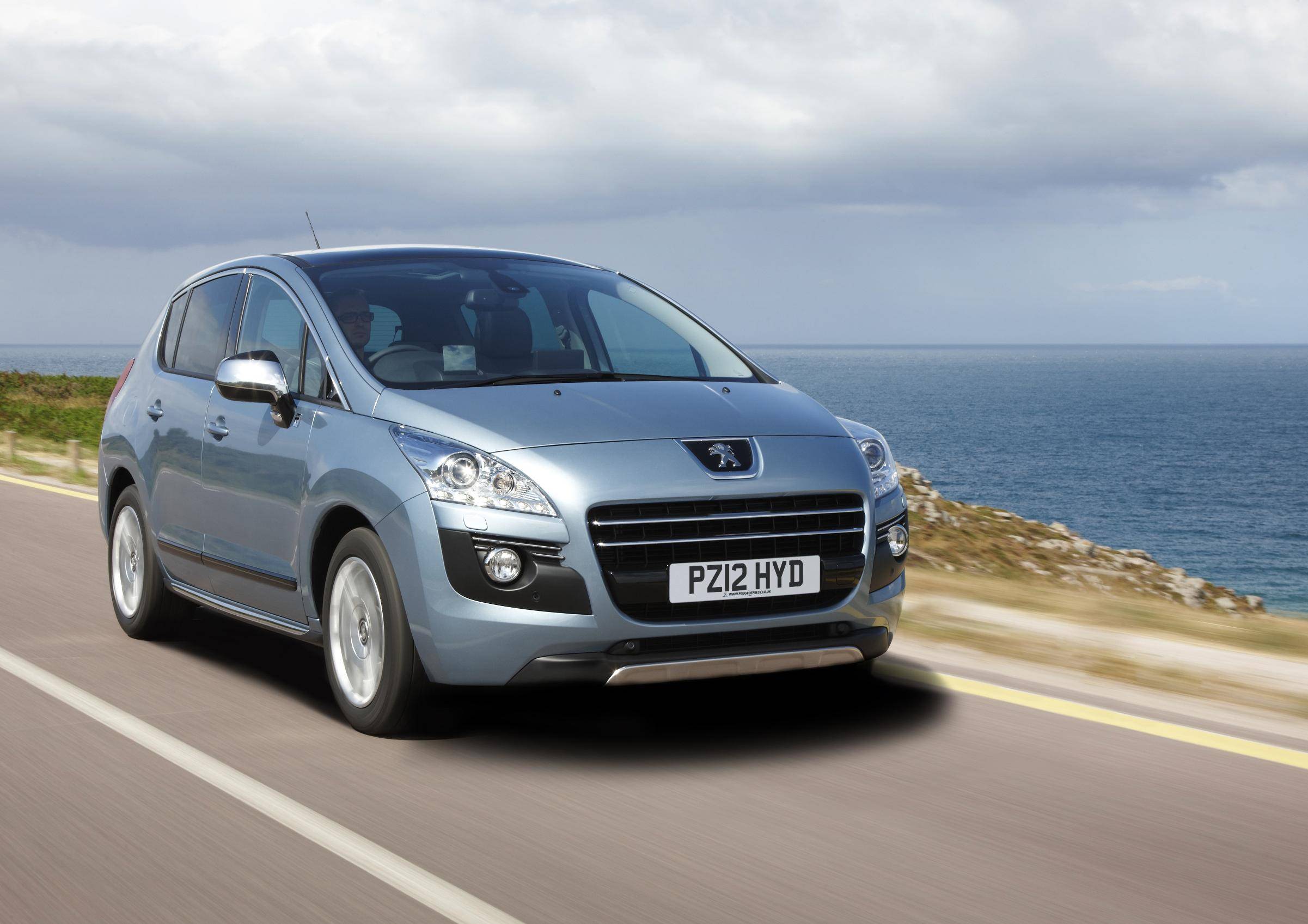 What's the Peugeot 3008 HYbrid4 like to live with?
This Peugeot might appear quite pricey but it makes up for it with low running costs. Its carbon dioxide emissions are just 99g/km. The interior is smart and spacious with comfortable seats and a premium quality feel. The boot is smaller than the conventional version because of the batteries but at 354 litres there's still enough room for a family's luggage.
What's the Peugeot 3008 HYbrid4 like to drive?
The Peugeot features a 161bhp 2-litre turbo-diesel engine linked to an electric motor powering the rear wheels with an equivalent 36bhp. That near 200bhp gives this car a surprising turn of speed when Sport mode is engaged. The automatic gearbox provides smooth changes and the battery is charged on the hoof by harvesting energy from braking. Combined economy was claimed to be 74.4mpg but in real life is more likely to be around 55mpg.
What does your money get?
It's worth noting that the 3008 HYbrid4 was significantly more expensive than its more conventional diesel or petrol counterparts, and much rarer. But prices are on a par with the Mitsubishi Outlander PHEV. For a shade over £10,000 we found a 2012 12-reg 3008 HYbrid4 that had covered 29,000 miles. For £11,000 there was a 2014, 63-reg model that had done 39,000 miles. And £12,500 would buy a 2014 14-reg car with a modest 24,000 miles on the clock.


Considered buying an Electric car? Check out our article on the cheapest battery cars to own.
---
---