The Best Starter Sports Cars for £5000
Drivers with the even the tiniest bit of petrol running through their veins hold a desire to own a sports car. From stylish design to the growl of the engine, the feeling a sporty little number can give you is enough to send a tingle down the driver's spine – more than can be said for most sensible motors.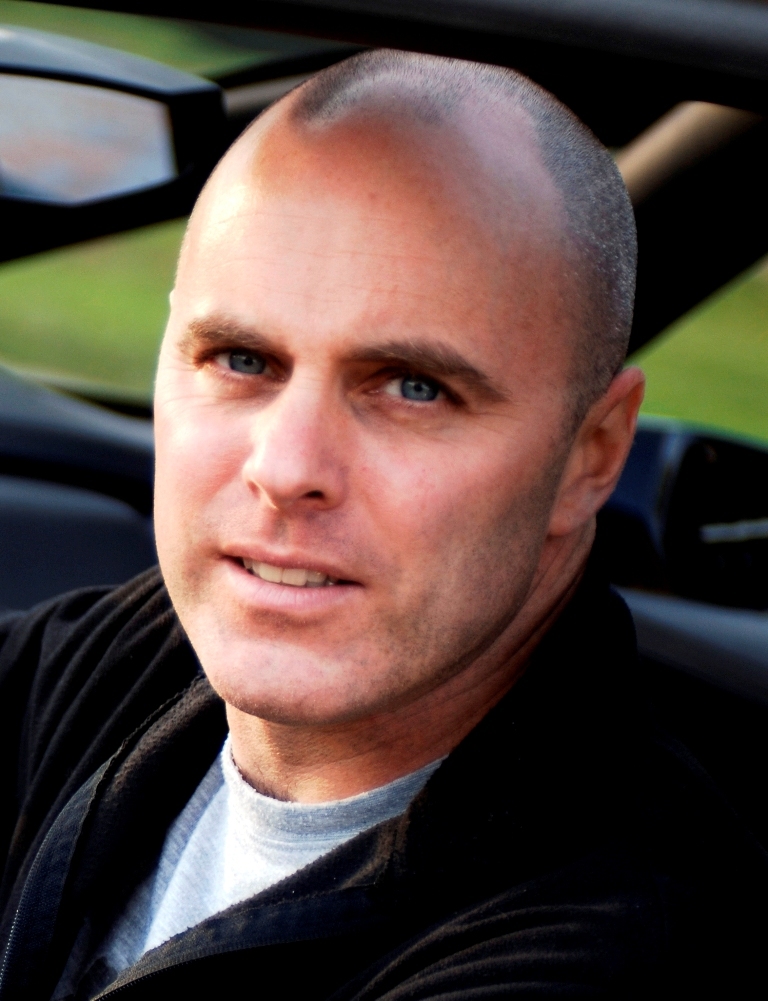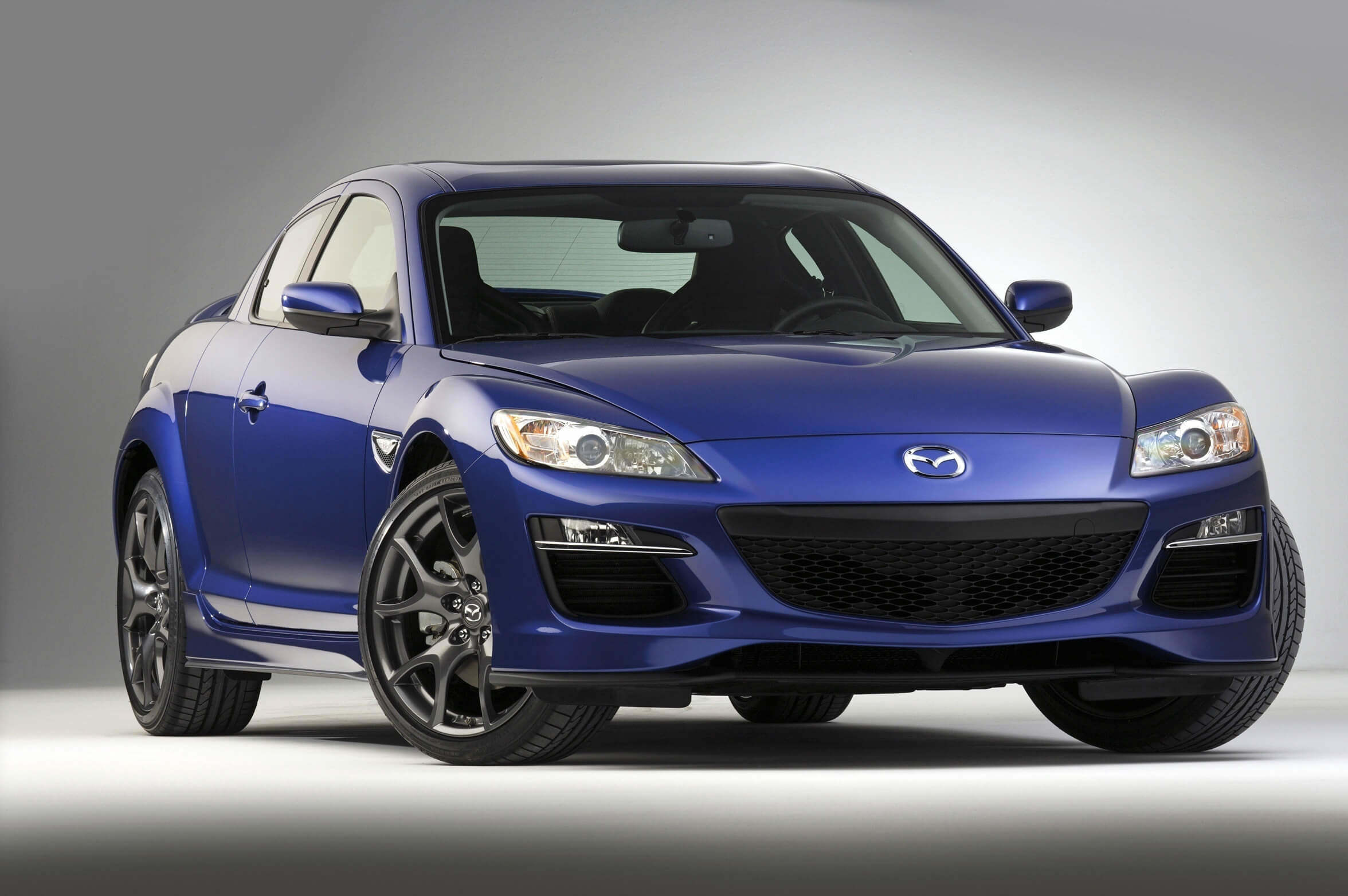 But we all know that there's a problem: they just cost too much money. Or do they? A budget of £5000 can put car buyers behind the wheel of some mouth-watering machinery.
If you do your homework so you know what to look for, view as many as possible and resist the temptation to buy the first car you see, there's every chance you could be the proud owner of a sports car that gives you driving pleasure for years to come.
We've chosen three different routes to get out on the open road and enjoying every drive; a mid-engine convertible, a sporty saloon and a stylish four-door coupé.
Toyota MR2 Roadster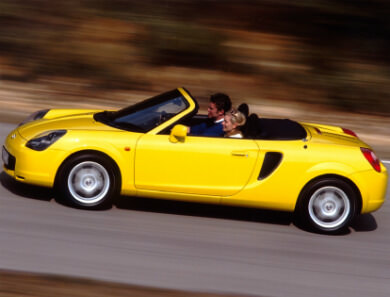 What does your money get you?
The Toyota MR2 is the pocket-size roadster that delivers a giant helping of fun. Some critics rate the third generation car so highly, they'd rather have an MR2 to a Lotus Elise.
The secret to this formula for fun is the two-seater's low weight. At just 975kg, it's positively petite, and this means it feels ever so responsive on the road – even more so than its contemporary, the Mazda MX-5. Power is provided by a 1.8-litre four-cylinder petrol engine producing 138bhp, which means the MR2 can accelerate to 60mph in 8 seconds.
A budget of £5000 will get you the pick of the best MR2 roadsters on sale; expect a 2003-2004 car with less than 50,000 miles and a full-service history.
Why is this a great starter sports car?
The MR2 is all about balance; having the engine placed between the driver and the rear wheels means the handling is pin-sharp yet confidence inspiring. And if you take it to a racetrack, the rear-wheel drive machine will indulge its driver in the sort of antics best associated with The Stig. Add in the fact that you can drop the roof with one hand for open-top thrills and the MR2 becomes the perfect car to take down your favourite country roads on a summer's day.
What should you look out for?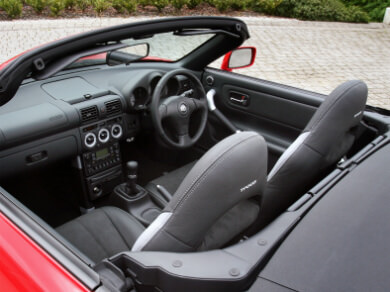 The original 2000 model had issues with the catalytic converters disintegrating, but facelifted models from 2002 onwards had this problem fixed, along with the addition of a six-speed manual gearbox and updated styling – and they're the ones to buy. The only other common fault lies with a failing oxygen sensor, though these are easily replaced with an aftermarket part for under £100. Avoid imported cars as they have different specifications and can be an unknown entity when it comes to service history. A hard top was an option from new and is a very useful addition to provide security and warmth in colder weather.
Subaru Impreza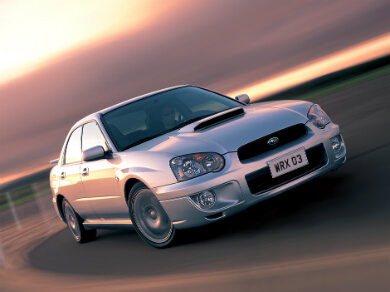 What does your money get you?
A bit of a legend, that's what. Anyone who followed rally motorsport in the late 1990's knows that the battle was fought hard on and off the stages by the Subaru Impreza and the Mitsubishi Lancer Evo, but now the Impreza is seriously affordable and can give you all the joy of driving a car designed to tackle a harsh rally stage for under £5000.
A 2003-2005 Impreza WRX with the venerable 221bhp, 2-litre flat-four cylinder turbocharged engine is what you'll find at this price, with less than 100,000 miles. Don't let that mileage put you off; the Impreza is as tough as old boots, so long as its service schedule has been followed.
Why is this a great starter sports car?
Quite simply, there aren't many cars that can get you from A to B in any weather quicker than an Impreza WRX. The combination of power, a grippy four-wheel drive system and composed suspension means that a WRX will flow down a bumpy country road with a sure-footed nature that inspires confidence. Just as captivating is the sound of the engine.
What should you look out for?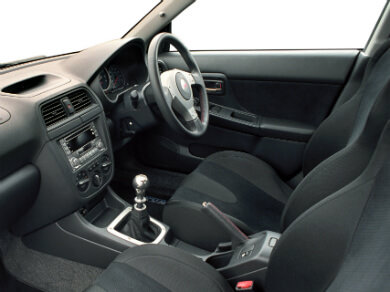 At this price point, the Impreza WRX will be fairly high mileage, but fear not, as they are known to be reliable if serviced properly. The engine changed from a 2-litre to a 2.5-litre in 2005 and owners report that the original 2-litre is the more dependable.
As with any car, it is essential that the car has a complete service history and it pays to observe how the seller drivers the car during any test drive; if they don't show mechanical sympathy, like letting the car warm through before driving hard, or letting the engine idle after ending a journey, you should look for a car that's been better cared for. Oil leaks could spell issues for the expensive cooling system so check under the car.
Mazda RX-8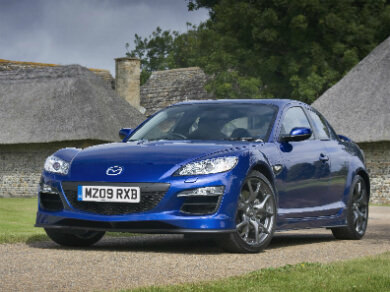 What does your money get you?
In this case, £5000 will buy drivers one of the most interesting sports cars of the last 10 years. Sleek looks, four-seat practicality, rear-hinged back doors and a unique 'rotary' engine are all features, not to mention the fact that at this price you can get a 2009 model with under 50,000 miles. The engine is a standout feature; a Wankel rotary that displaces just 1.3-litres, somehow it produces 228bhp and revs to almost 10,000rpm.
Why is this a great starter sports car?
The RX-8 is a genuinely unique car in the sports car market; a coupé body style but with usable rear seats that have good access and can accommodate adults as well as children. But its signature feature is a powerful, high-revving rotary engine that sounds like nothing else. The engine is incredibly small and light which helps towards the RX-8's terrific handling balance, as does the rear-wheel-drive chassis and manual six-speed gearbox. It's also worth pointing out that any RX-8 comes very well equipped, with leather seats, air conditioning and a Bose stereo.
What should you look out for?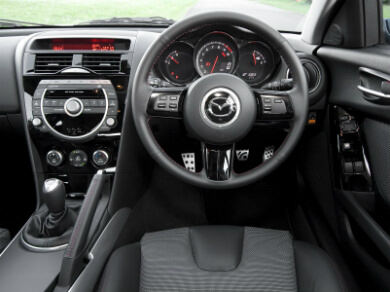 You don't get such a new sports car at this price without accepting a few compromises and the RX-8 certainly has those. The rotary engine is quite delicate and uses a lot more oil than a normal piston engine; around one litre per thousand miles and the fuel consumption is on the high side at an average 21-23mpg. The engine should be reliable if there is evidence that it has been well cared for throughout the car's life, so you need to buy a car with a full-service history and accompanying invoices.
Ensuring that the car is up to working temperature before switching it off will avoid the common issue of flooding the engine. Make sure you buy a UK car as well, there are a lot of Japanese imports in the UK, often with unknown service history and different specifications.
---
---