The Best Used Seven-seat Family Cars for Under £10,000
The basic reason most of us buy cars is to transport people from one place to another. The seven-seater is the ultimate embodiment of this. And judging by the statistics, drivers haven't been slow to catch on to their versatility: sales of multi-purpose vehicles, MPVs or people carriers are up by 133 per cent compared with 10 years ago.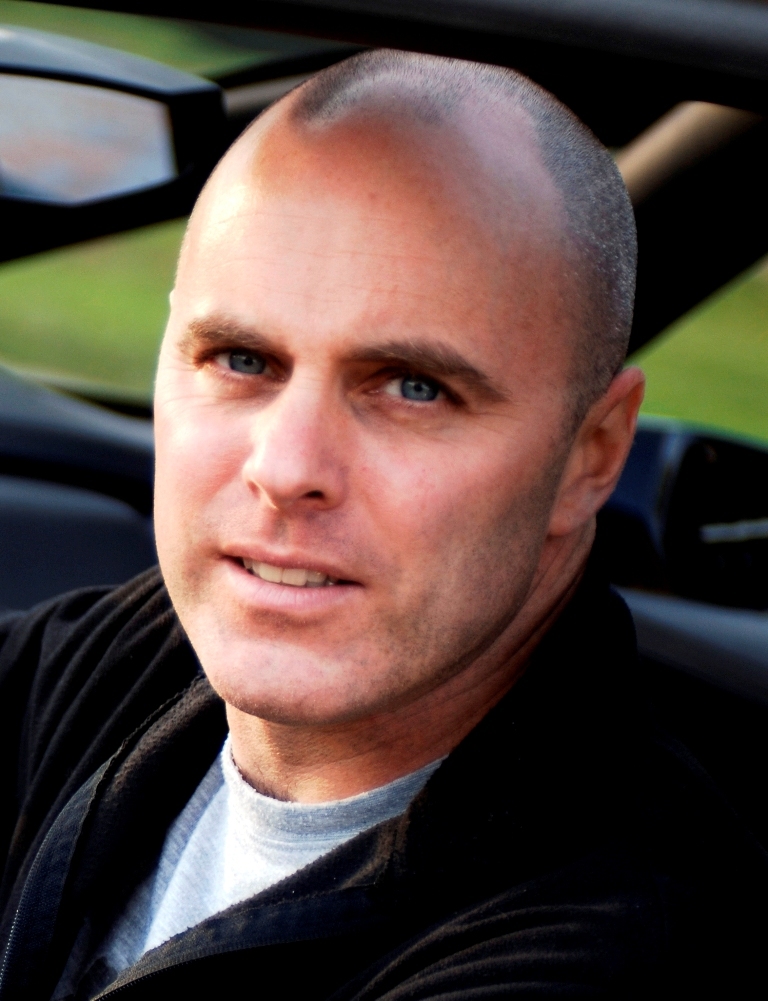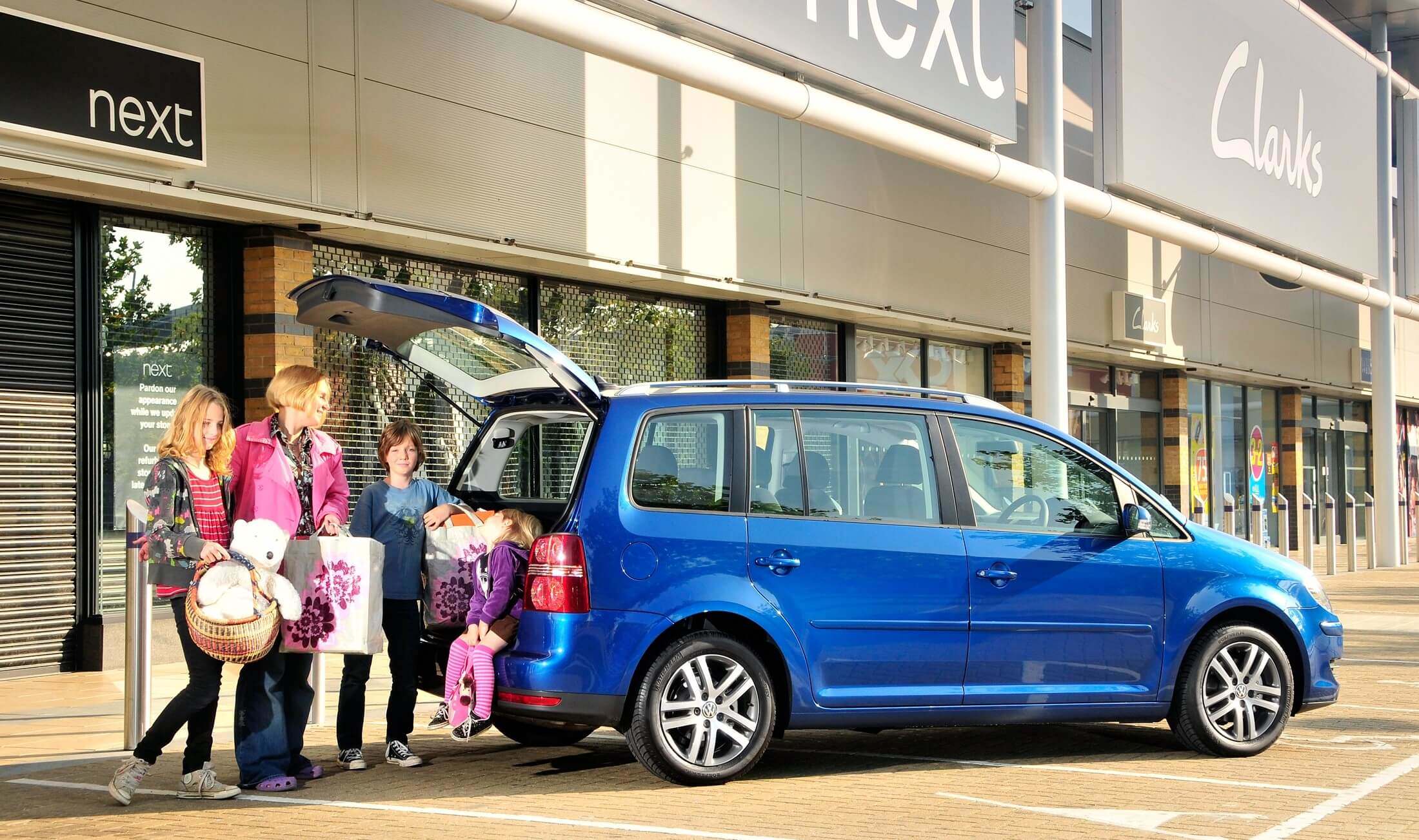 The result of this popularity is there's a huge choice of people carriers out there. But just because you want seven seats doesn't mean you have to choose a people carrier. There are some regular estate cars that boast seven seats too.
To give car buyers plenty of choice we've chosen three seven-seaters for £10,000. One is a spacious estate car, the other two are the pick of the people carriers. None will disappoint.
Volkswagen Touran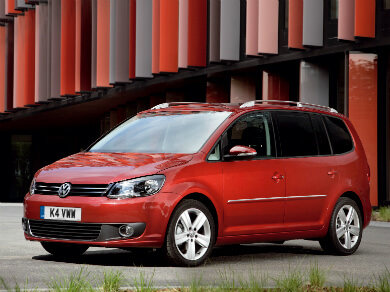 What your money gets
Surprisingly, for a car wearing the desirable VW badge, Tourans appear more accessible as used cars than the S-Max. For our £10,000 you should be able to buy a 2012 model. The majority have the 1.6-litre turbo diesel engine which is smooth and economical. But there are petrol models, particularly the 1.2 TSI that are worth a look.
Why it's so practical
Let's face it, you're not going to look the king or queen of cool driving a Touran. But get over that; this is a highly practical seven-seater. The cabin is smart and – significantly - solidly built and there are plenty of cubbies for storing the endless paraphernalia that forms part of family life. Standard equipment includes air-con, ABS and cruise control. But it's in SE spec that you get the nice little additions such as folding tables for the kids and under-seat drawers for the teddies.
What to look out for
Volkswagens might have a reputation for reliability but the Touran busts that as a myth. Of the three cars we're looking at here, the Reliability Index says it's the worst and ranks it as poor. So buy a car with comprehensive service history and warranty for that extra peace of mind.
Ford S-Max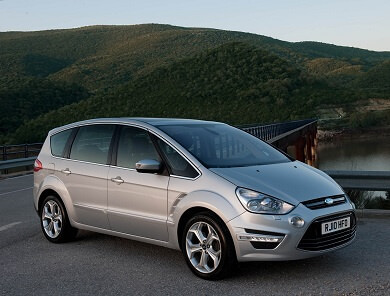 What your money gets
The beauty of the S-Max is you won't be short of choice. For £10,000 you should be looking for a model aged somewhere between 2010 and 2012, depending on specification and mileage.
Why it's so practical
The S-Max is one thing that many parents spent years dreaming of: a versatile multi-purpose vehicle that looks sporty and is great to drive. Until you drive it, it's hard to imagine just how agile this big seven-seater feels.
The seats are in three rows with two folding flat into the boot. The middle row folds into the floor too to give a flat load area of delivery van proportions. But the S-Max goes beyond being practical: it's great to drive as well. The accurate steering and agile handling make it unusual in the ranks of MPVs. And the range of powerful but economical diesel engines are another high point.
What to look out for
Dependability is on the poor side of average according to the Reliability Index. Ensure any model you buy has a full-service history and that it's been maintained according to the maker's specifications. Ford's Motorcraft brand has a reasonably priced servicing programme for cars more than four years old so there's no excuse. Electrical gremlins are a known problem. And the interior may look stylish but it's not brilliantly hard wearing so be picky and go for a well-cared for car, as there's plenty of choice.
Mercedes E-Class Estate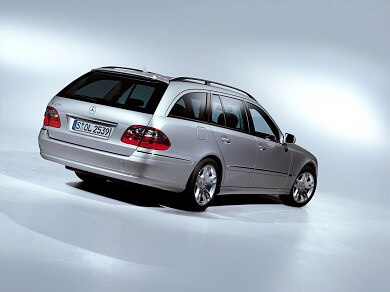 What your money gets
Although not as readily available as either the Ford S-Max or the Volkswagen Touran, there are still E-Class Estates on the market. For around £9700 we found a 58-reg E320 CDI with a 3.0-litre engine and 76,000 miles under its wheels. Petrol engine fans could go for a 08-reg 3.5-litre E350 that has done 54,000 miles.
Why it's so practical
The beauty of the E-Class Estate in seven-seat guise is that it is a conventional and stylish looking estate car designed to cater for all that family life can throw at it. That means it's more luxurious, better to drive, and arguably more stylish than a people carrier. And if you pick a V6 diesel, you'll really notice the difference in performance and refinement.
The third row of two seats pulls out of the floor of the vast boot. They're rear facing with access only via the tailgate. They are perfect for kids but on the cramped side for adults, especially over any distance. But be warned: if the third row is occupied, there's no room for luggage. So if you want something for more than the occasional extra passenger, the Ford or VW are better suited.
What to look out for
The E-Class is an upmarket model from a prestigious brand so they're not cheap to run. Owners complain about the cost of servicing them and items like tyres can be expensive if you go for the brands the car came on. However, the E-Class fares well in the Reliability Index with a better than average ranking. A full-service history, preferably with a good few years at a Mercedes dealership is vital.
More car buying advice: Used car buying guide: Top 5 safest used family cars for under £15,000
---
---