App-ier times ahead for car finance customers
We've re-imagined our customer service and digital operations by becoming the first online motor finance broker to launch a native mobile app.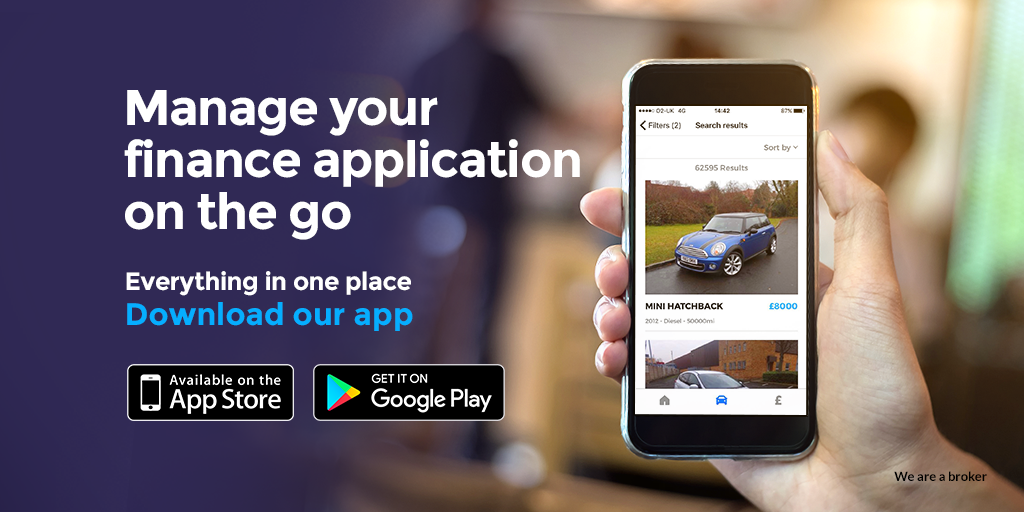 Created on the back of extensive consumer research, and a six-figure investment, the app will create richer communications between us and our customers. As well as new, innovative ways for customers to communicate with our dedicated agents, the app will make buying a used car on finance even quicker and easier.
Our Technology Director Jonathan Wilson explains the rationale behind the introduction of the app.
"The new app is revolutionary for CarFinance 247 and is all about enabling customers to communicate with us in ways that are most convenient to them.
"Research demonstrated that our customers massively value the personal service that we deliver, via our agents, but they would like this communication to be extended to text and in-app chat as well as the current methods.
"Customers who download the app can enjoy a self-service platform with a quicker, more streamlined customer journey. They will benefit from push notifications, instant personalised quotes, and a live chat facility enabling them interact with a customer service specialist."
The app currently offers the same capabilities as our members' area, enabling users to search over 110,000 vehicles advertised by trusted dealers, save vehicles that they're interested in and alert their dedicated agent of the vehicle they wish to purchase.
In the coming months further enhancements will include photographing and uploading documentation, calling agents from within the app, finger print authentication and ultimately enabling our customers to execute their finance agreements.
Wilson added: "Development of the app was undertaken in partnership with an innovative service design agency. We worked with them to research how an app could further enhance our customer experience, and engaged in rapid prototyping alongside in house user testing to deliver this revolutionary new app for the business.
"The app will work alongside, and complement, CarFinance 247's award winning responsive website taking us further on our ambitious journey, re-imagining our customer experience and digital operations."
The app is available to download for both IOS and Android devices.