CarFinance 247 Managing Director announced as Digital Entrepreneur of Year
Latest award recognises CarFinance 247's digitial developments and innovations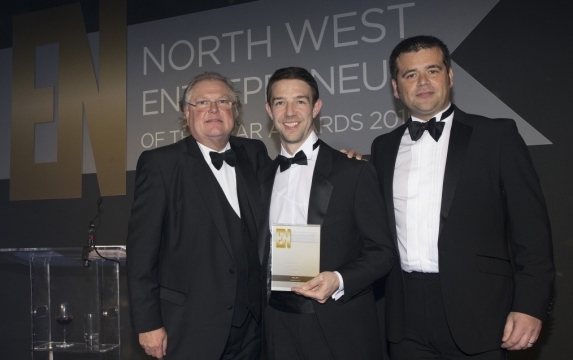 Reg Rix, managing director of fast growing CarFinance 247, a specialist online motor finance broker, has been awarded the title of Digital Entrepreneur of the Year in a scheme run by leading business title EN.
This latest accolade comes just days after Reg was also included in the Insider 42 under 42 list that recognises the cream of the North West's younger business leaders.
Commenting on his achievements, Reg Rix said: "Pushing the boundaries of our digital capabilities and really leading the industry with bespoke online technology has been a huge factor in CarFinance 247 achieving its most successful year to date. I'm delighted with this title but the achievement has very much been a team effort."
CarFinance 247 is now the most visited car finance site in the UK. Digital technologies developed by the online specialist not only deliver an exceptional customer experience they have helped the firm improve efficiencies internally and when working with partners.
CarFinance 247 achieved growth of 280% in its last financial year. The amount funded to consumers was £92.2m, an increase of 271% on the previous year.