CarFinance 247 reports 154% growth in business
And strengthens board with new Finance Director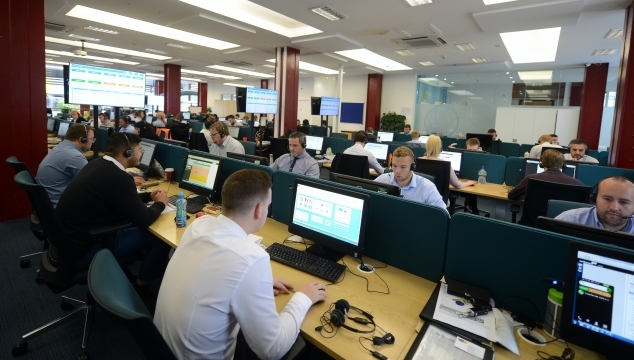 We have achieved another year of phenomenal growth, with turnover up 154% YOY.
During our last financial year, we supplied almost £210m worth of loans, a growth of 122% YOY, and we are aiming to increase this figure to £375m in the coming 12 months. This growth has also attracted more lender partners, with four new lenders coming on board this year, and we are looking to further expand our partnerships in the coming months.
The business has also seen a significant rise, of over 55%, in the volume of prime business being written, demonstrating a real shift in consumer habits, with people increasingly sourcing the best deals online.
We are the most visited specialist online motor finance website in the UK* (source Experian Hitwise (April 16) with more than 6m visits per annum and the number of online applications received via our website also rose by 124% this year.
To facilitate this fast pace growth, we have increased staff numbers by 157 during our last financial year, taking the total number of employees to more than 320, and recently the company has announced the appointment of Bill Leyland as Finance Director to bolster our senior management team in achieving our aggressive growth strategy into 2017.
Having graduated from Brunel University with a degree in Economics, Bill spent over two decades working in a variety of finance roles within large organisations including JJB, Sports Direct and TDG. His role at CarFinance 247 will include responsibilities for all financial aspects of the business, from leading the financial management team for all operations, supporting the planned growth of the business and co-ordinating financial control and reporting.
Reg Rix, Managing Director of CarFinance 247, said: "Our growth is a combination of our continued investment in technology, driving increased efficiencies internally and delivering an exceptional customer experience, as well as a motivated and invigorated workforce.
"We're committed to quality recruitment, ongoing staff training and industry-leading incentive schemes; our investment in employee satisfaction was recognised with us achieving Sunday Times Top 100 Best Companies to Work For status in 2015.
"Our bespoke technology sees a massive 85% of customers having their loan application processed within just three minutes and the remaining within 30 minutes (June 2016). This near instant approval is really shaking up the car finance market and changing the way people are securing funds – before they buy a vehicle.
Rix added: "To accommodate our growth, we've also expanded the number of offices we occupy adding offices in Express Networks 2 in Manchester to our portfolio, and we're delighted to be attracting such highly regarded executives like Bill to our team, who will support our ambitious growth for the future."