It's said that we spend 4000 hours of our lives waiting in line. Well, we're spending 4000 hours a better way.
We're committed to making a difference to our local communities but this is something we can't do that without the help of our amazing 247People.
4000 man-hours
At the start of 2019, we launched our 247People Fund which included partnerships with three local charities; Manchester Mind, Forever Manchester and Manchester Youth Zone.
Another really important part of this was our pledge of 4000 man-hours to help improve the lives of local people.
Through offering every member of staff the opportunity to spend a day out of the office volunteering for a charity or initiative of their choice, we can really help to make a difference in our wider community.
Giving back, growing, gaining skills
We might be biased but we think we've got some pretty amazing people here at CarFinance 247. We'd heard lots of stories of people from our team spending their time outside of work volunteering, be this coaching a kids football team or spending a week each summer with elderly nursing home residents.
These people were passionate and proud. They really cared about the community and jumped at any chance to give back.
That's why we introduced our Make a Difference scheme, with all employees now being entitled to spend a day away from the office volunteering for a cause close to their heart.
We see volunteering as a way for our people to experience something different and build their confidence. Not only are the making a difference to the community, but they are also connecting with people and building new relationships.
Manchester Youth Zone
We work really closely with Manchester Youth Zone and having seen the work that's done here and the difference this can make to young people's lives, some of our team have chosen to spend their day supporting this cause.
Here, they tell us in their own words about their day with MYZ and what they learnt.
Alexandra and Alison
Two of our #247People, Alexandra and Alison, joined a group of kids and mentors on a team-building activity day at Challenge 4 Change. Alexandra talked us through their day.
"The kids were a little frightened about the 30ft high climbing/assault course. I mean it is 10 times their (and my!) height, so we decided to do the rope swing instead.
One person was harnessed into the swing and the rest of the children had to pull the rope as far and as fast as they could to get the person as high as possible. The swing was then let go at 80mph!!
Every child faced their fears that day by having a go on the swing, and even though I didn't know the kids beforehand, I had a sense of pride in them. They went back to school with happy smiles on their faces!
To have the support available at such a young age will give these kids the best value of their youth. My brothers have used the youth zone to play football and for the gym too. This facility really is a power house for good influence and motivation to all that attend."
Alexandra also encouraged the rest of us at CarFinance 247 to volunteer at the youth zone.
"If you get the change to volunteer, do so! It's such a rewarding experience and you can tell the kids really are growing and changing."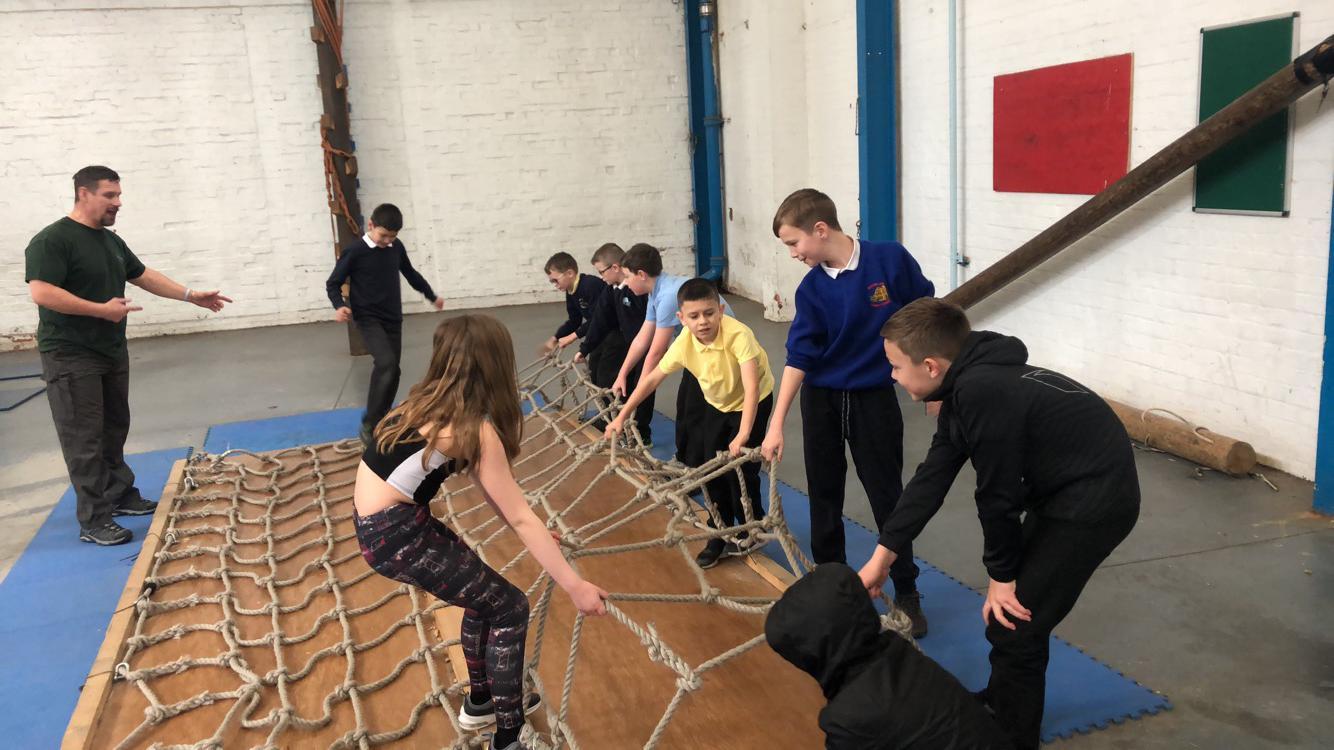 Katie and Callum
Katie and Callum used their Make a Difference Day to join a group from Manchester Youth Zone at Chill Factor. Not a bad way to spend your day!
They told us that although the kids might not have been convinced to start off with, they soon enjoyed themselves!
"When we were on our way to Chill Factor, some kids were saying that they're scared of slides or that they don't like snow because it's wet or dirty!
As soon as they entered Snow Park, they were full of joy. They weren't scared anymore and they were happily playing in the snow and going down the slides.
It was so nice to see their happy faces. The people at the Youth Zone are doing a truly amazing job."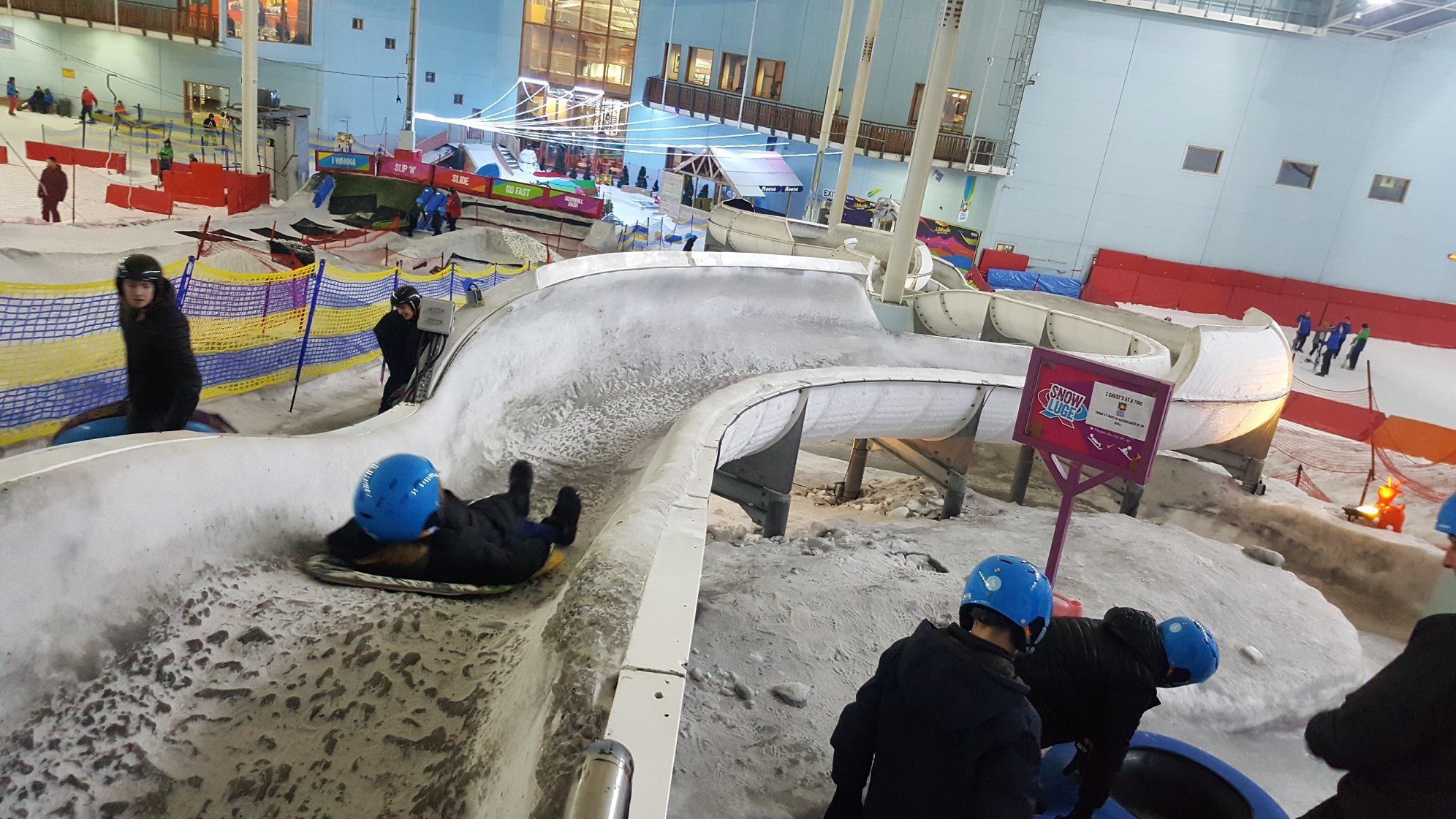 Chris and Darren
Chris and Darren joined the kids from the youth zone at a water sport centre in Salford Quays.
The kids were taking part in a ten-week programme aimed at getting them out of their usual routine, teaching them skills around interaction and teamwork and, most importantly, letting them have a little fun!
"We were told we would be doing some giant paddle boarding, which meant us all piling on to a big raft and paddling out into the quays.
At this stage, you could see some of the kids were genuinely nervous at the thought of falling in deep freezing cold water. After a number of challenges and jumping in the water, all the kids were getting involved, even those who were originally convinced they weren't going in.
It was a great day, not just for the kids but for Daz and I, and also the staff. It's amazing to see how well these kids are doing after going through this programme and I wish them the best of luck now they've graduated today.
It's a tragedy that there's only 10 places on this scheme bearing in mind they're constantly getting referrals for it. I just hope the work we do for them at CarFinance 247 can help grow the programme and get more potentially at-risk kids out of their slump, into a wetsuit and back on top."