We've been Shortlisted as a finalist in the Great British Entrepreneur Awards 2016
Winners announced in an award ceremony on 22nd November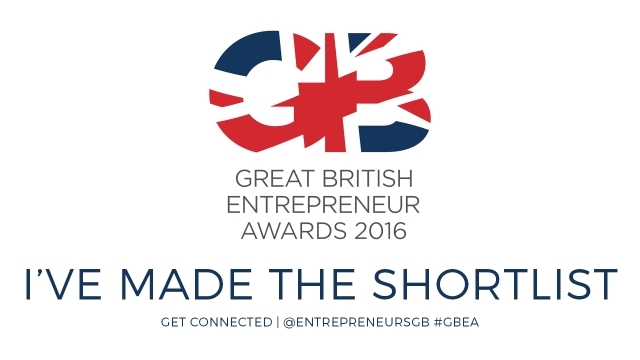 Over 100 entrepreneurs have been announced as finalists in the Great British Entrepreneur Awards, in association with NatWest.
We are extremely pleased to have been shortlisted within the Innovation Entrepreneur category.
Regarded as the benchmark for entrepreneurial success in the UK, the awards celebrate the contributions and innovations of British entrepreneurs and their impact on the economy.
Celebrating entrepreneurs who embody a spirit of disruption, innovation and enterprise, the awards recognise business leaders from multiple industries across the 20 awards categories.
The Great British Entrepreneur Awards is all about celebrating the wonderful stories that entrepreneurs have, and helping them on their journey to success.
Nick James, founder of the Great British Entrepreneur Awards, said: "This year we have yet again enjoyed an increase in the amount of entries for the Great British Entrepreneur Awards, and every single category is fiercely contested. There is no doubt that Entrepreneurialism is alive and well in the UK despite any uncertainty over Brexit."
Previous winners have included Julie Deane MBE, founder of the Cambridge Satchel Company, James Watt, co-founder of Brewdog and Alexander Solomou, founder of Lad Bible.
Not that long to go till we find out if we've triumphed in our category - Wish us luck for 22nd November!